One of the most common problems you may encounter on your iPhone is usually an iPhone being stuck on the Apple logo loop. The main issue with this problem is that you are completely unable to use the device and hence fixing it can be quite a challenge unless you have the right know-how.
There are some different solutions to this problem. Although many claims they can help you get your device working normally again, some are not effective at all and some may even result in data loss. If your iPhone (including the old models like iPhone 5S, iPhone 5, iPhone 4s, iPhone 4) is stuck on the Apple logo loop or your iPhone loops Apple logo, this article will help. We will provide you with 3 effective solutions to get your iPhone out of the Apple logo loop. The solutions also work for the devices running iOS 15.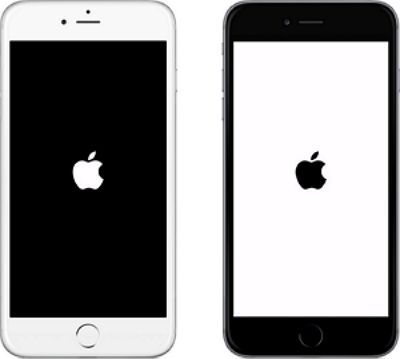 Why Is iPhone Stuck on Apple Logo Loop?
The reasons for apple logo loop are various. And the following are the most common causes.
Jaikbreak: It is known to all that jailbreak brings many risks which will badly affect the normal operation of the device. And Apple now are trying their best to restrict jailbreak on iPhone. Thus, more and more bugs appear on the jailbroken iPhone.
Failed update or restoration: If your iPhone experiences the failure during the updating or restoring process, apple logo loop can be one of your nightmare then.
Hardware damage: It is the most serious and common cause of the apple logo loop issue, and nothing can be done unless you are a tech-savvy.
After knowing the reason for the apple logo loop, let's learn how to fix it.
Note
If you had recent data on your device that you had yet to include in an iTunes backup, you can use a tool to fix the problem, or force restart your iPhone, both of which won't harm your data. The tool is more effective than force restarting, but force restarting is easier to operate. You can choose according to your needs.
1. Fix iOS Glitches to Bypass Apple Logo Loop (iOS 15 Supported)
The powerful iOS repair tool - iMyFone Fixppo is a solution that guarantees zero data loss. There are serval reasons why you have to choose this option:
Fix All iOS Issues. It applies exclusive technology to fix all iOS problems such as iPhone stuck on Apple logo, recovery mode, boot loop, and so on. Even the problem that iTunes restore doesn't resolve can be fixed by this tool.
Easy to Use. A simple process guarantees that your device will be back to normal with several clicks.
Full Compatibility. It is compatible with all iOS devices and iOS versions including iPhone 12 and iOS 15.
100% Safe. No plug-in and virus. The interface and steps are very user-friendly.
The following is a simple step by step tutorial to demonstrate how easy it is to fix your device using this iOS repair tool. Download and install the program to your computer and then follow these steps to get your device out of the Apple Logo Loop.
Step 1. Launch the program and from the main window, choose "Standard Mode".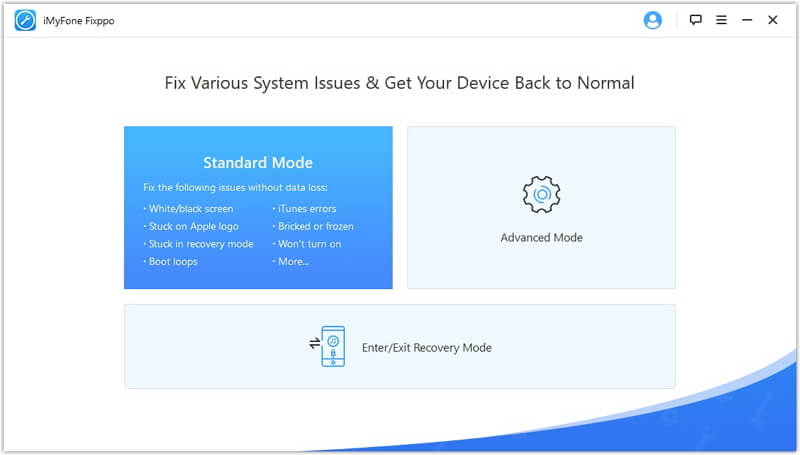 Connect the device to the computer using USB cables. Follow the instruction to put your device into DFU mode or Recovery mode.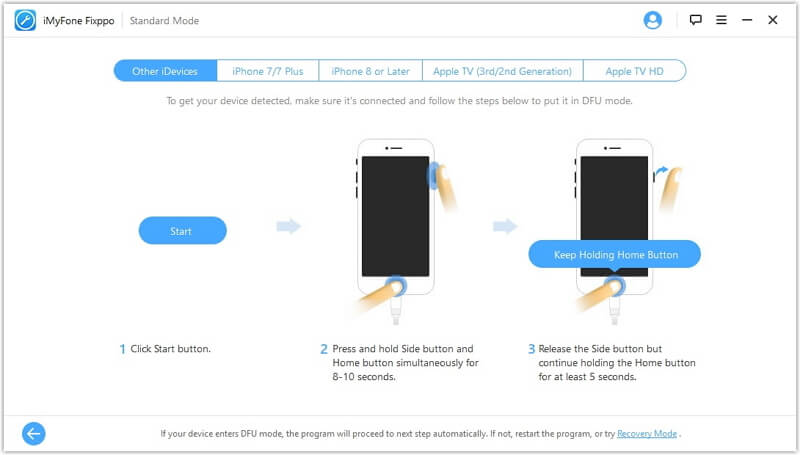 Step 2. To be able to fix a faulty operating system., the program needs to download a firmware for your device. The program will provide all the suitable firmware for your device, all you have to do is to choose a version you like and click "Download" to begin the download process.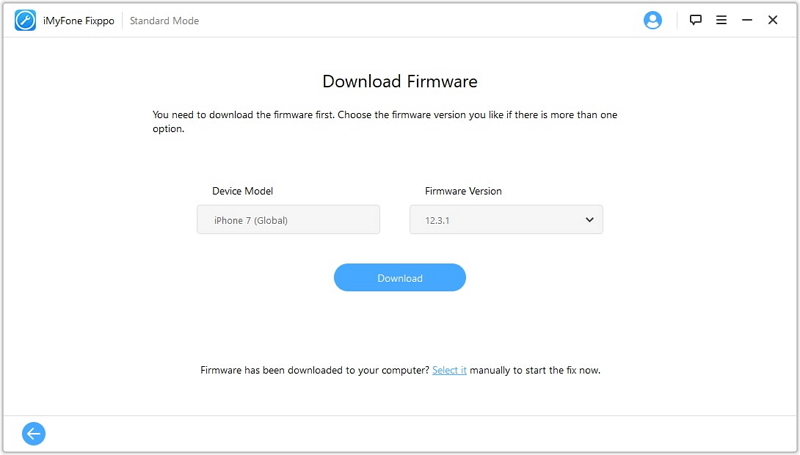 Step 3. Once the firmware is downloaded, click "Start to Fix". Fixppo will automatically begin repairing the iOS system. It will just take a few minutes to finish the process.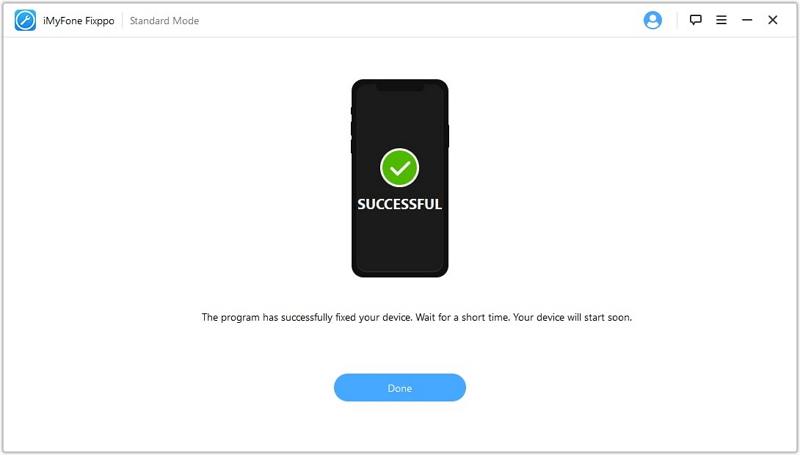 A few minutes later, the device will restart in normal mode. This program is highly praised by users. You can now download iMyFone Fixppo to exit the iPhone Apple logo loop.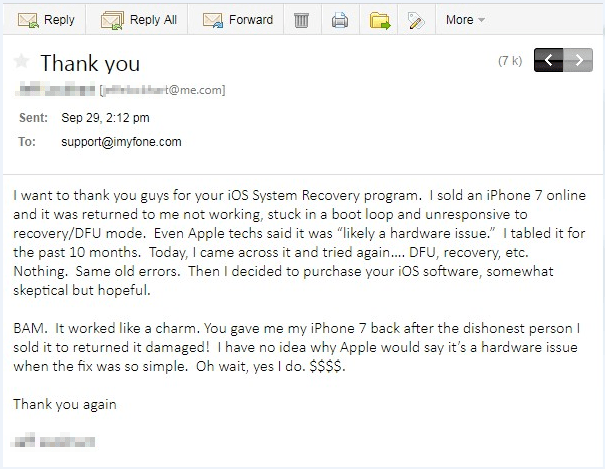 You can also watch this video for a more detailed guide on solving this issue.
---
2. Force Restart iPhone to Fix iPhone Apple Logo Loop
Force restarting your iPhone is a quick and efficient way to resolve several iOS related issues including the iPhone Apple logo loop. Depending upon the various iPhone models, we have shown the different steps to perform a force restart on your iPhone.
Press the 'Home' button along with the 'Power' button and keep them holding until you see the Apple logo on your screen.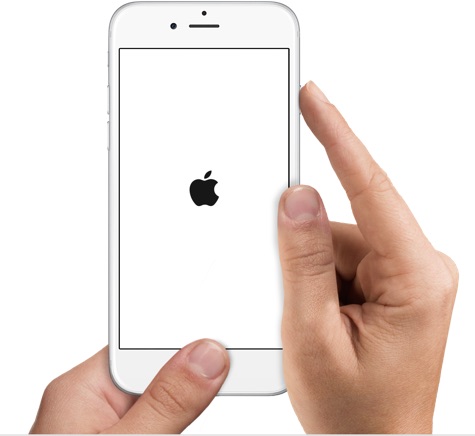 Press the 'Power' button along with the 'Volume Down' button and keep holding both of them till you see the Apple logo on your screen.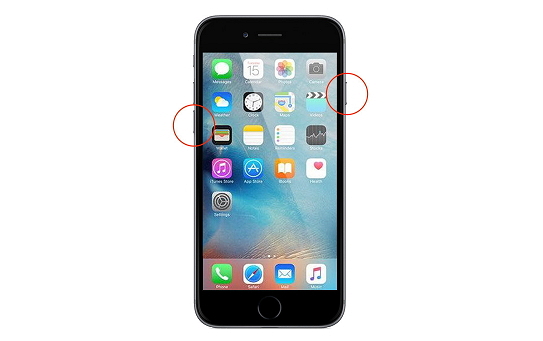 iPhone 8 or Later (iPhone X/11/12 included)
Quickly press the 'Volume Up' button and then the 'Volume Down' button. Then, press the 'Power' button and keep holding until you see the Apple logo on your screen.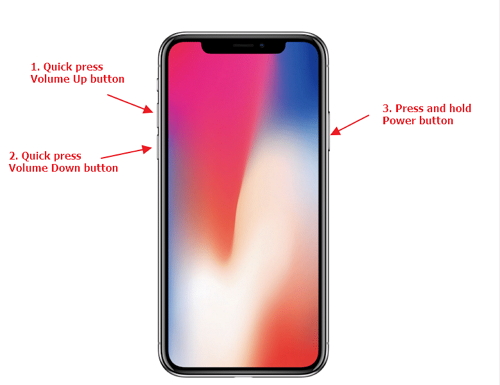 Some people find the iPhone stuck on the apple logo of death issue is resolved once they have done force restarting. In case it is still not resolved, jump to the next solution then.
3. Restore iPhone using Recovery Mode (Data Loss)
One of the ways to get your device out of the Apple screen loop is to put it in recovery mode and then restore it via iTunes. There are high chances that your device's firmware have been glitched due to any recent malfunction, and that is why your iPhone's stuck on the Apple logo of death. Now, just follow the steps below to retore your iPhone.
First of all, you need to put your iPhone into Recovery mode. After restoring your iPhone to a new one, you can choose to restore the previous iTunes backup to your iPhone so as to reduce the data loss to the most extent.
Here's how to fix iPhone Apple logo loop using iTunes:
Step 1: Connect your iPhone to the computer and open iTunes.
Step 2: You need to follow the aforementioned force reboot steps according to your device model but this time keeps holding the buttons till you see the connect to iTunes screen on your iPhone. If this is not clear for you, learn how to do it.
Step 3: The iPhone will now be in recovery mode and iTunes will detect it. You will be asked to update or restore this iPhone. Click "Restore" and then confirm your action.

Step 4: When the restoring process finishes, your iPhone will be like a new one. This is when you can set it from a recent backup. Just click "Restore Backup" and then choose a backup you want to restore to your iPhone.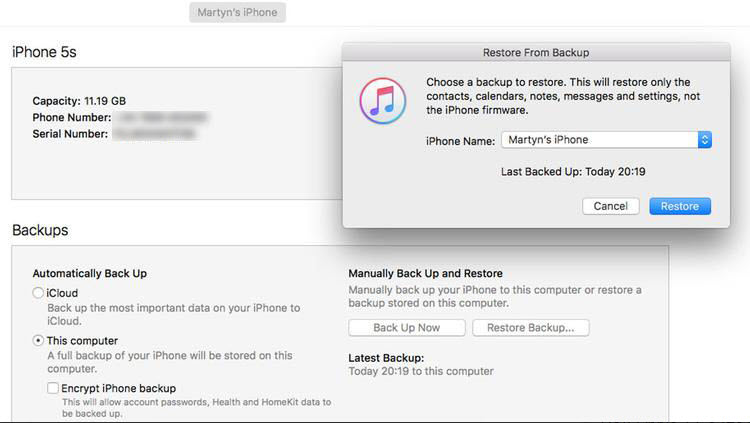 4. What Should You Do If The Apple Logo Loop Is Caused by Hardware Damage?
If you've tried all the methods above but your iPhone is still cycling apple logo, then the hardware damage is the only possible cause for this issue. In this case, you can do two things to fix the problem.
Send your iPhone to Apple Store for a hardware check: If your iPhone is still under warranty, It is the most safe and useful way to stop the apple logo loop.
Replace the battery and charging dock: In case your iPhone is out of warranty, you can find a repair shop to replace those two components. Most of the issue are caused by the glitch of them.