Recovering deleted data from iPod Touch isn't a difficult task anymore as this guide reveals some of the fascinating ways to get your data recovered. You'll also learn about the software that helps you restore your data going against all the odds.
What would you do when you unexpectedly discover that your essential images have been deleted from your iPod? Or what would your reaction be when your iPod Touch broke and ended up causing data loss?
The chances of panicking in this situation are immense, but you should endeavor to restore the lost photos instead of panicking.
To help you get back your photos, we've developed a guide that will aid you in knowing how to recover data from broken iPod Touch.
Part 1. How to Recover Data from Broken iPod Touch without Backup in a Few Clicks
Looking for a third-party tool to recover data without backup?
Why would you look for any other tool when you've got iMyFone D-Back up in the sleeves?
When using this tool, one thing is sure; you won't find any complaints about it as it helps you recover data within a few clicks.
Hence, if you've lost data from the iPod Touch, don't waste time before taking D-Back for iOS on board.
It comes with a 100% recovery rate.
It helps you to get data back from iOS devices, iCloud, iTunes, and third-party backups.
Recover 18+ data types, including messages, WhatsApp, photos, and more.
Selectively recover your data
Offers free trial version
How to recover deleted photos from iPod Touch?
Step 1. Install iMyFone D-Back on your PC and then select ''Recover from iOS device'' after launching D-Back for iOS.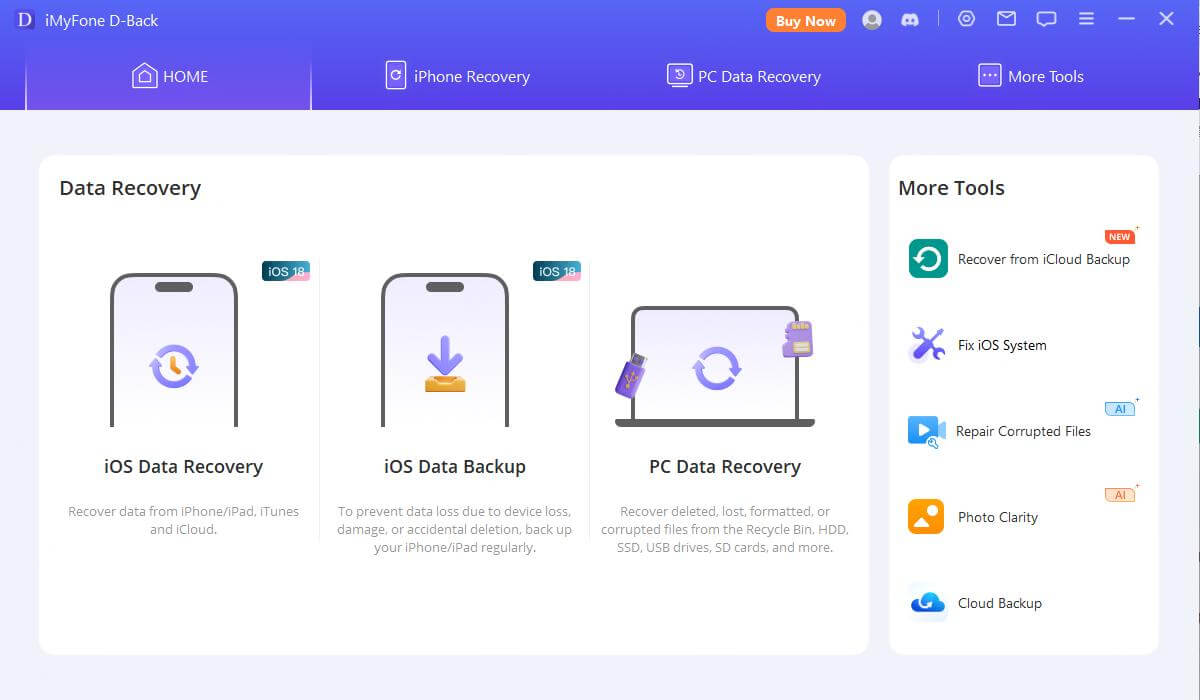 Step 2. Connect iPod Touch to your PC and select the location where you've lost the data. Next, start scanning for your data after pressing ''Scan.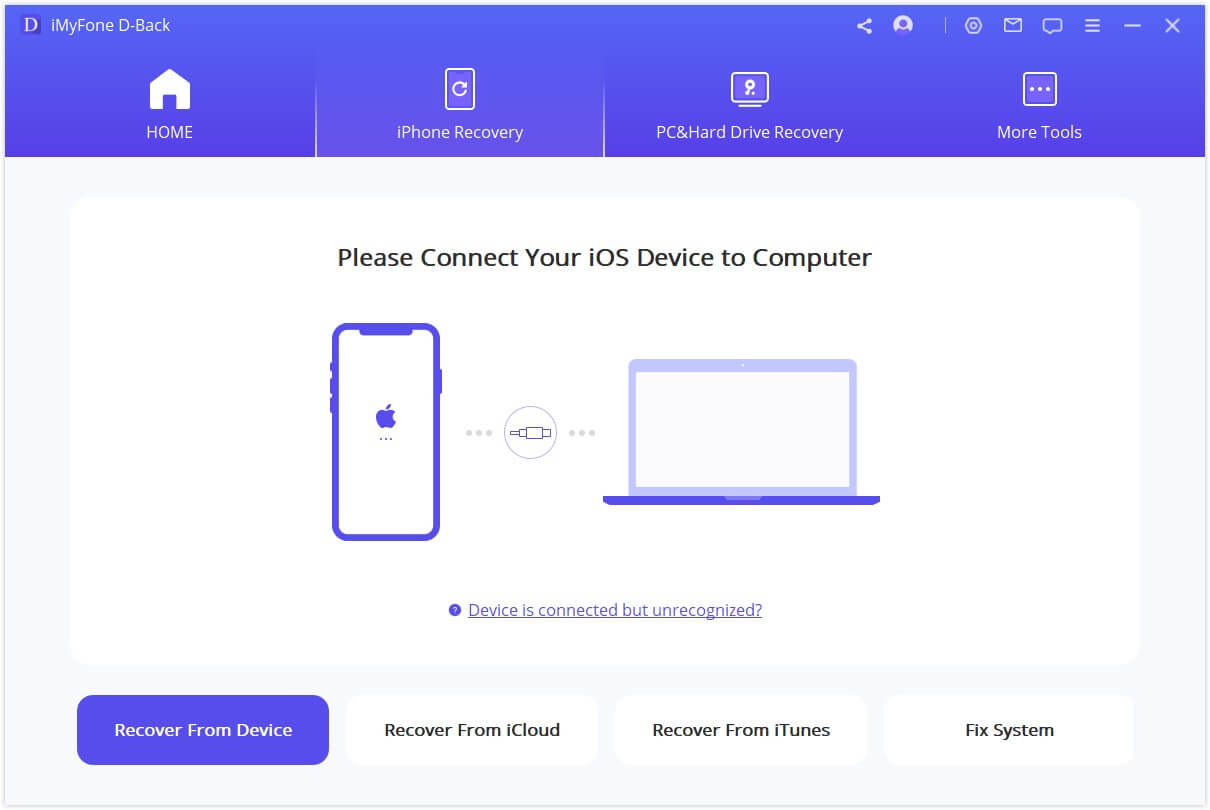 Step 3. Preview your data before restoring it by clicking "Recover.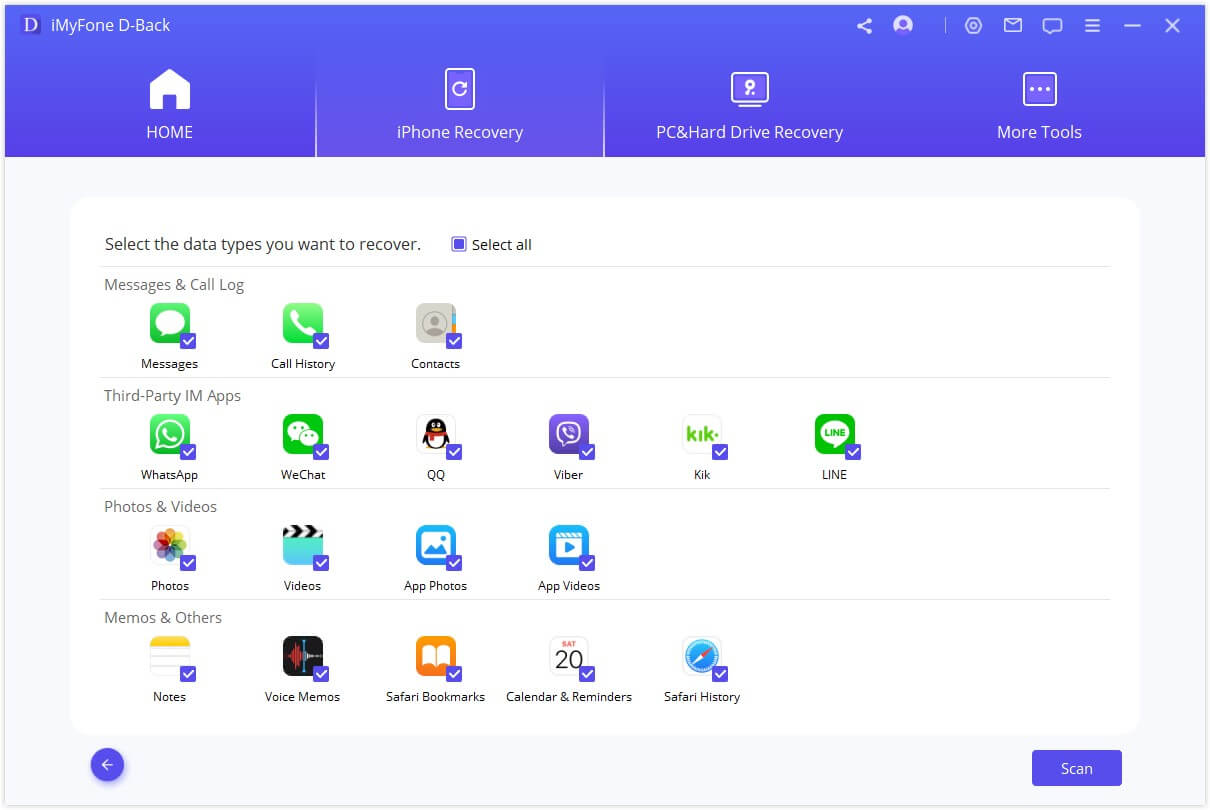 Part 2. How to Recover Data from Broken iPod Touch with the Backup
You can opt for iTunes and iCloud backup to learn how to recover data from broken iPod Touch.
1

Restore Data from Broken iPod Touch via iTunes Backup
You could restore your data if you included your lost photos in a recent iTunes backup. Follow the guide below to do it:
Step 1. Launch iTunes on your PC and then connect your iPod via USB cable. When iTunes detects your iPod, tap on it.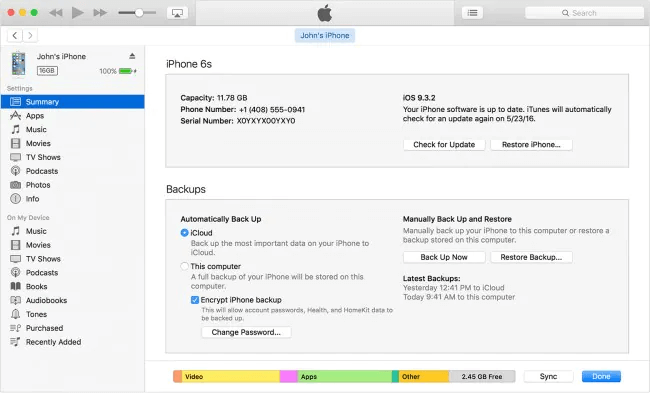 Step 2. Select the ''Restore Backup in iTunes'' icon and choose the most appropriate backup afterward. Next, tap on the'' Restore'' icon to restore your data.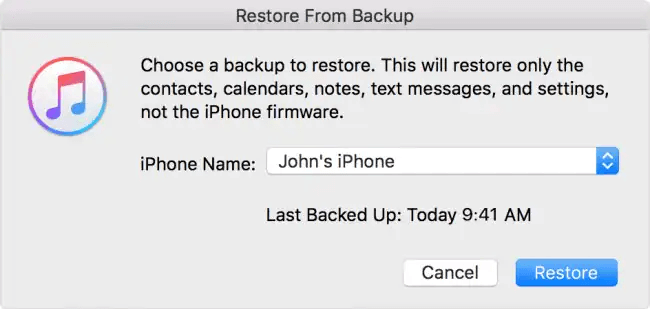 2

Restore Data from Broken iPod Touch via iCloud Backup
Restoring lost iPod photos via iCloud is also possible, provided you've backed up your iPod through iPod.
Here's how to recover data from broken iPod Touch via iCloud
Step 1. Surprisingly, if you want to restore your data through the iCloud backup, you'll need to remove all the data from your device. To do it, navigate to the Reset option and then hit the'' Erase All Contents and Settings'' option.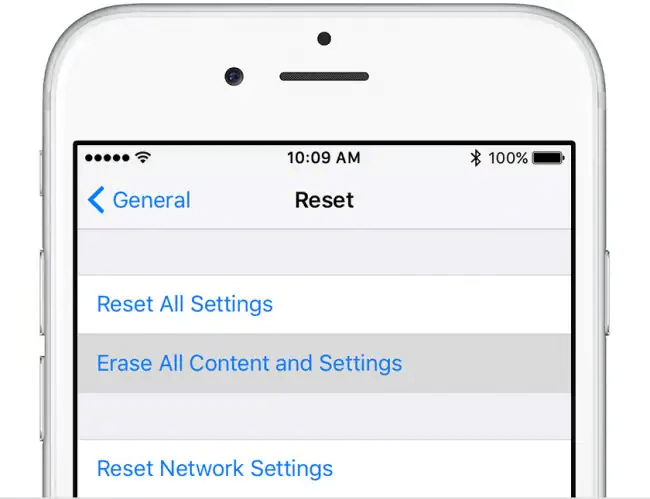 Step 2. Your iPod device goes to set up the screen when you erase all the data. Follow the on-screen instructions and select Restore from the iCloud Backup option afterward.
Step 3. Log in with your Apple ID credentials, and you'll be able to restore your deleted data.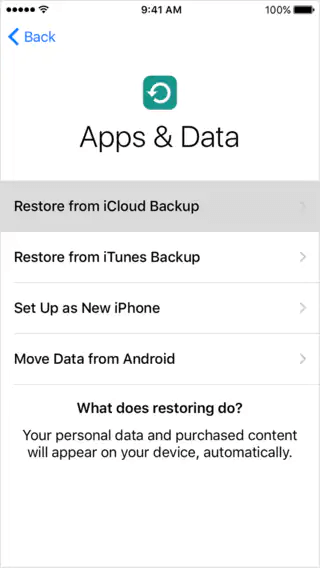 Part 3. What Causes Data Loss from iPod Touch and Tips to Prevent
Many reasons cause data loss, and a list of these reasons is listed below:
iPod got broken and ended up causing data loss
The issues with your iOS version can also cause data loss.
If you installed the applications that contained the virus, it could cause data loss.
You deleted the data you weren't intended to delete.
Tips to prevent data loss:
After deleting the data, you shouldn't use the iPod as new data can overwrite the data, and you might end up losing the data permanently.
Create the backup of your iPod Touch data, as doing so will help restore it when you delete it unintentionally.
Protect your iPod from being damaged as it is the primary reason behind data loss.
Part 4. FAQs
4.1 How to Recover Deleted Videos from iPod Touch
If you intend to recover deleted video from iPod Touch, you have iTunes Backup and iCloud Backup to recover data. But, if you didn't back up the data, you can restore your data courtesy of the iMyFone D-Back.
4.2 How Do I Get Data off a Broken iPod
You can get data off a broken iPod. You'll need to launch iMyFone D-Back and then scan for your data after connecting the iPod to the PC. After a few clicks, you'll be able to restore your data.
4.3 What Can I Do with My Broken iPod Touch
If your iPod Touch broke, you could visit the App Store to fix it. Unfortunately, if there is no way to fix it, you can log in to your Apple ID on iCloud to restore your data.
However, if you didn't bother to create an iCloud backup, iMyFone D-Back might assist you in restoring your iPod Touch data.
Conclusion
Losing necessary data is evident when your iPod Touch gets damaged or broken. You can restore your lost data, as this post reveals how to retrieve data from broken iPod Touch.
Recovering data through backup will only be possible when you've backed up your data. If you didn't back up the data, opting for iMyFone D-Back is the only way left for you.