Have you ever been stuck at the moment, like losing iOS data and considering whether buy an iOS data recovery app or not? You are not the only one. For any mobile phone or computer system user, losing data puts them in a state of jeopardy like nothing else does.
Suppose the problems above bother you. Don't worry. This article can help you. It is an iMobie PhoneRescue review article solely based on a reasonable and understandable explanation of how it works, you can check is iMobie phonerescue safe or legit? We would recommend a better alternative for Phonerescue - iMyFone D-Back, it has better data recovery rate and more safe data privacy.
Congratulations! You win a 10% off coupon for your iMyFone D-Back purchase. Here is the coupon code:
10% off Coupon Code: 90register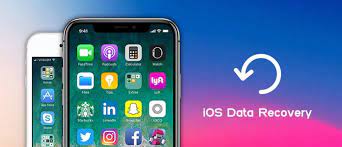 1. iMobie iOS Data Recovery Review
If you're seeking an in-depth iMobie PhoneRescue review online, you've come to the right place. We have tested this software in detail, so you don't have to. Let's have a look at its features and how it performs practically.
1.1 iMobie PhoneRescue for iOS Review
PhoneRescue is an integrated data recovery software created by iMobie, which allows you to recover any deleted or misplaced data from your iPhone, iPad, iPod touch, and Android devices.
According to its website description and iMobie PhoneRescue review online, we have concluded some advantages and disadvantages of iMobie PhoneRescue.
Pros
Reliable-Securely and 100% recovery of your data with a maximum percentage of success.
It takes only 3 taps to recover all your data; no technical knowledge is requested.
Locate the data and documents you've lost immediately
Getting back whatever is critical to you in any way possible
Cons
The complete Version is higher in price than the other data recovery tools.
Email-based client assistance only.
iMobie PhoneRescue is an normal option for data recovery, but if you are worried about the data privacy. We kindly recommend a better alternative but also good at recovering ios data: iMyFone D-Back.
1.2 Is iMobie PhoneRescue Safe/Legit
iMobie PhoneRescue is 100% safe and legitimized by the responsible authorities. And not only that, iMobie PhoneRescue review frequency has increased over time so much, which shows the authenticity of the product. People love how convenient it makes recovering data.
Gone are the days when you had to be crazy worried about your data and losing it all over one wrong click. With iMobie PhoneRescue, you don't need to worry about that anymore again.
To recover all of your information, be it pictures, recordings, phone data, you want to visit the iMobie site and essentially adhere to the guidelines directing you to introduce applications linked and appropriate to your gadgets. For everybody's convenience, they have also made Mac and Windows OS applications accessible, which gives them extra points.
Here are steps to recover data using iMobie PhoneRescue:
Step 1.Choose Recovery Modes.
Step 2.Scan & Preview Lost Data.
Step 3.Recovery Finished.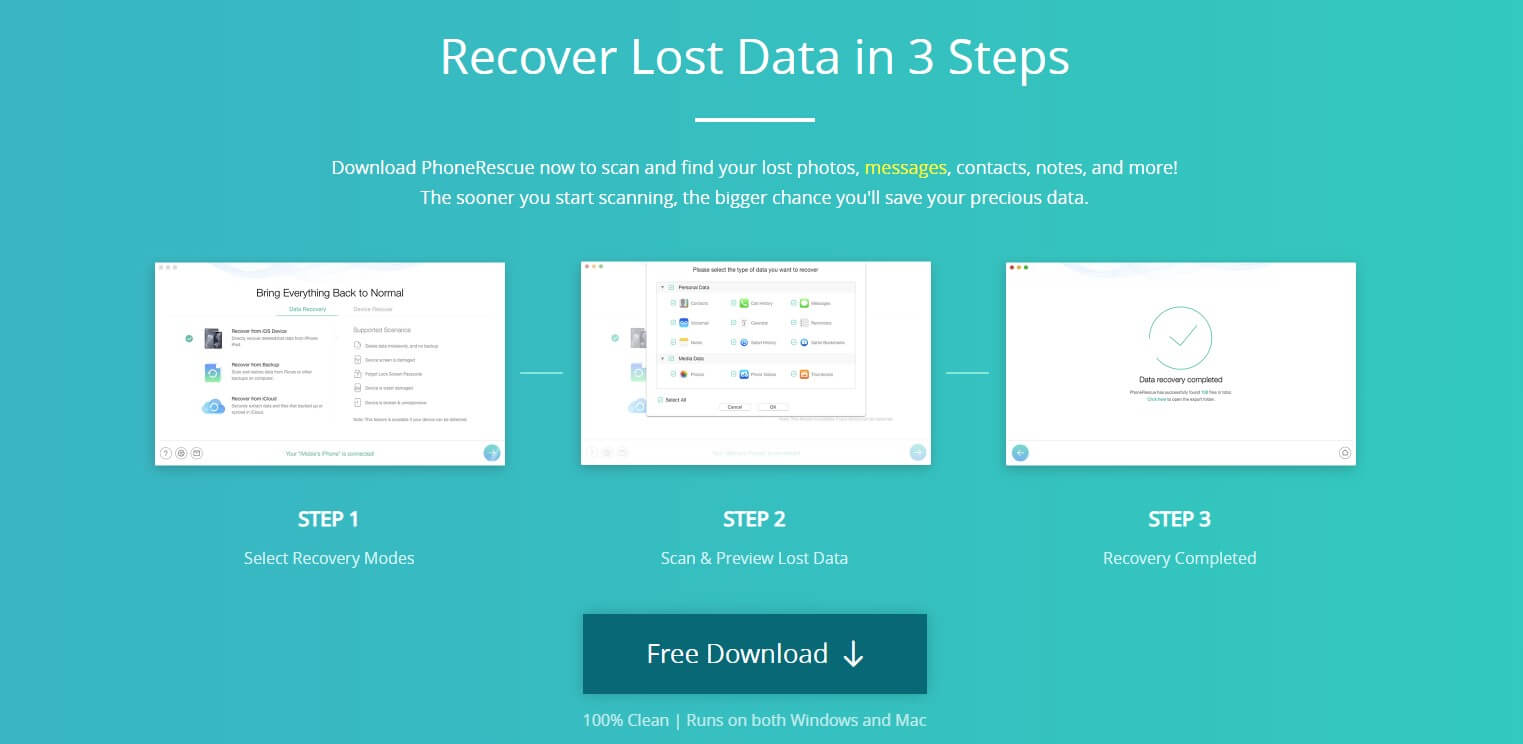 2. Better Alternative for PhoneRescue for iOS - iMyFone D-Back
Here is a helpful iOS data recovery app, D-Back, from iMyFone.
We offer the free download button below for you to recover lost iOS data by using iMyFone D-Back.
Main Features about iMyFone D-Back:
The optimal iPhone data recovery application features the highest recovery rate.
Rapidly recover data straight from iOS devices, iTunes/iCloud/third-party apps backups.
Optionally recover removed photos, WhatsApp, messages, and 18+ additional data types.
Data recovery from iCloud is accessible with a single iCloud account.
Why you should choose iMyFone D-Back:
Trial available for free before buying
Optional recovery
Overview of erased data
Higher recovery rate with lower price
Among the other iOS data recovery app, iMyFone D-Back offers you a lower price with a higher recovery rate. Higher recovery rate with lower price.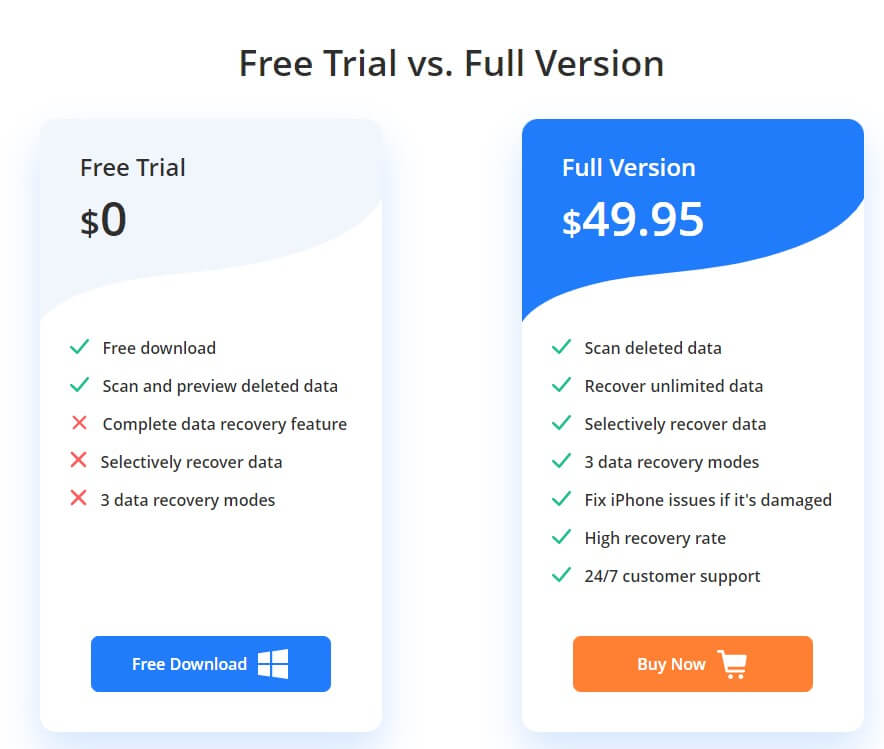 Click here to get the detailed guide to know how iMyFone D-Back works.
3. iMobie PhoneRescue Coupon Code
Are you looking for an iMobie PhoneRescue Coupon Code?
Yes, you can search ivoicesoft, ColorMango for the coupon code to buy iMobie PhoneRescue for a lower price, and use the coupon/discount code to buy for iMobie PhoneRescue.
Conclusion
This article provides you with some iMobie PhoneRescue reviews and offers you a few coupon codes for the iMobie PhoneRescue. If the iMobie doesn't work for you, or you need a more economical one for iOS data recovery, we strongly recommend iMyFone D-Back.