For iPhone users, it happens a lot that they get a white screen on their iPhone (including the newest devices like iPhone 13/12 running iOS 15/14) and the iPhone is just like a brick. You cannot use it and iTunes cannot recognize an iPhone stuck in white screen either, so you are in the situation where you may lose all the data on your device. That's really frustrating. iPhone white screen of death problem can occur for a number of reasons which we will explain next. And this article will show you 5 tips on how to overcome this bothersome problem once and for all. All the tips offered below will work no matter you are using iPhone 7/8/X/11/12/13, or iPad on newest iOS/iPadOS 14/15.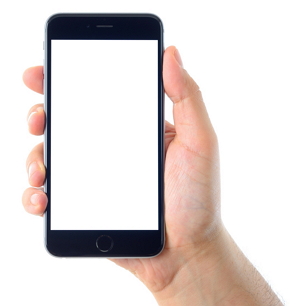 Before checking the details of each method, you are also able to read the comparison table first.
| | Difficulty | Required Time | What Issues Can Be Fixed |
| --- | --- | --- | --- |
| Check Screen Magnification | Easy | Short | Only setting related issues |
| Hard Reset | Easy | Short | Some software issues |
| Hold Three Buttons | Easy | Short | A few software issues |
| iMyFone Fixppo in Tip 4 | Easy | Short | All system/software issues |
| Restore iPhone via iTunes | Complex | Long | Most software issues |
Part 1. FAQ on iPhone White Screen of Death
As white screen of death is a common problem for iPhone, here we collect several questions frequently asked by apple users.
Why Is iPhone Stuck on White Screen of Death
Improper iOS Update: When some bugs occur during the iOS update process, the white screen will show on the iPhone because of the improper firmware installation.
Failed Jailbreak: It is known to all that jailbreak is a dangerous gamble which may brings you pleasure or pain. As Apple now practices strict restriction on jailbreak, more and more jailbroke iPhone may meet with the white screen of death problem.
Software Glitches: It is the most common cause for iPhone white screen and other iPhone issues. Fortunately, this can be fixed by certain methods.
Hardware Damage: If your iPhone has been dropped for several times, then the charging port, motherboard as well as many other components can be badly damaged. Sometimes the breaking USB cable can lead to this problem, too.
What Is the White Screen of Death
White screen of death is also called WSoD, which means the iPhone shows nothing but the white screen and people can not use the device in this case. It is a common problem of iPhone and serves as a signal of software/hardware glitches.
Part 2. 5 Effective Ways to Fix iPhone White Screen of Death
It's remarkable that those methods are not only effective, but also applicable for the same issue on iPad. And people can choose any one of them according to their need.
Tip 1. Check If Screen Magnification Is on
Checking the screen magnification is the very first method that you can try. However, these methods only work in a few cases.
This feature lets the users zoom the screen to an extra level. And maybe you have super zoomed the screen and it is stopped on something white giving you a wrong idea of white screen of death.
Hence, to fix this, get your three fingers together and double tap on the screen with those fingers. The screen will be back to normal in case it is magnified. Now, disable the feature if you want to. Go to 'Settings' > 'General' > 'Accessibility' > 'Zoom' > 'Off'.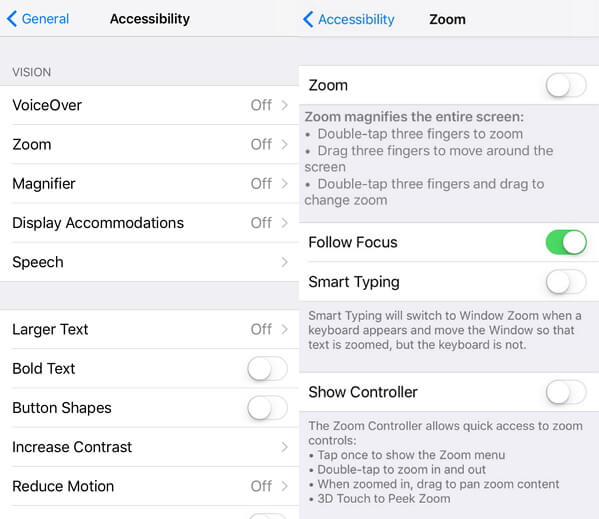 Tip 2. Hard Reset Your iPhone
A hard reset may fix the iPhone white screen. Try it before attempting any more invasive procedures. Now, follow the steps below to do it.
For iPhone 8/X/11/12/13:
Quickly press and release the Volume Up button and then Volume Down button. Finally press and hold the Side button until you see the Apple logo.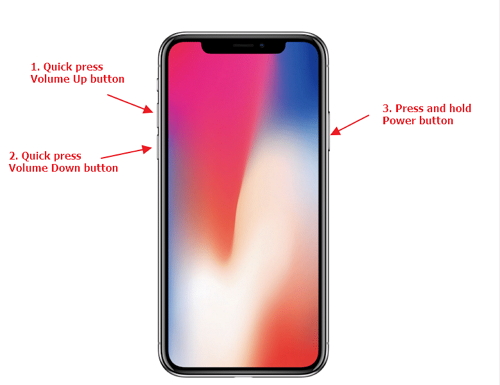 For iPhone 7/7 Plus:
Press the Volume Down button and Side button at the same time. Keep holding until the Apple logo appear on the screen.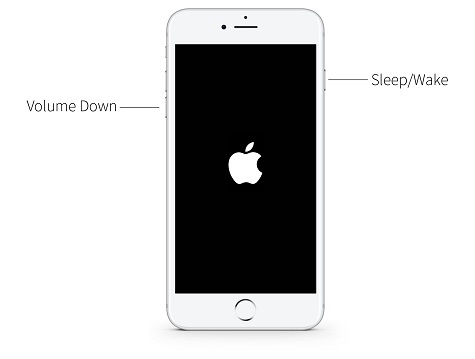 For iPhone 6 or older models:
Press the Home button together with the Side button at the same time. Let them go when you see the Apple logo.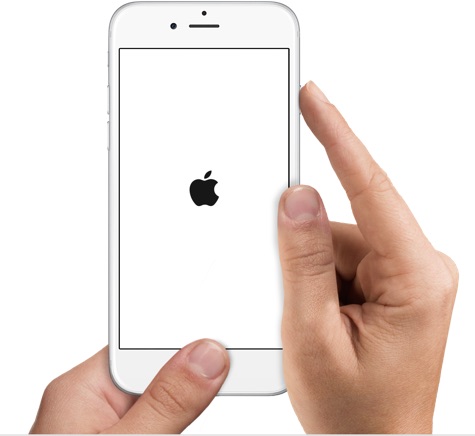 The iPhone will reboot automatically and begin to work normally again.
Tip 3. Hold Three Buttons Together
Please note that this method only works for the iPhone with Home button. To do that, press home switch, up-volume switch, and power switch altogether. Hold them for a short while or until you see the Apple logo show up on the screen. At the point when the logo shows up, your iPhone will reboot automatically and begins to work in the normal state.

Tip 4. The Best Way to Fix iPhone White Screen (No Data Loss)
The best way to fix this problem is to use a third-party tool. The best tool to fix the iPhone White Screen of Death or any other iOS related issue is iMyFone Fixppo. It is a very professional tool in repairing iOS glitches.
Step 1: Launch iMyFone Fixppo after downloading it from official website. Choose "Standard Mode".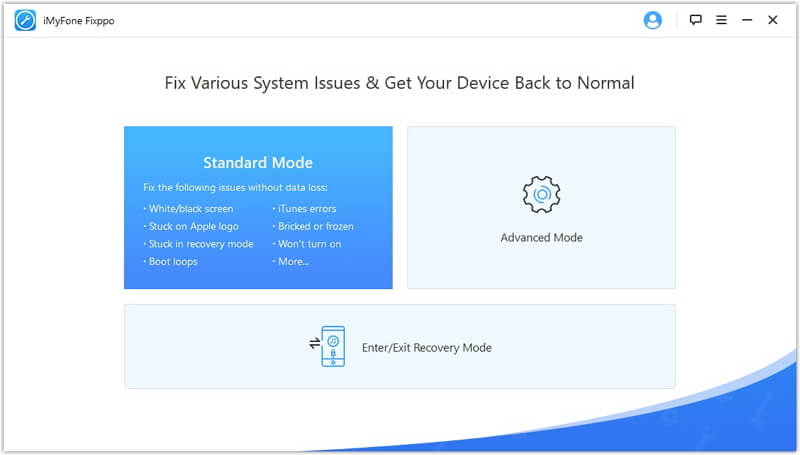 Click "Next" after connecting your iPhone to the computer and follow the on-screen instruction to put your device into DFU mode or Recovery mode.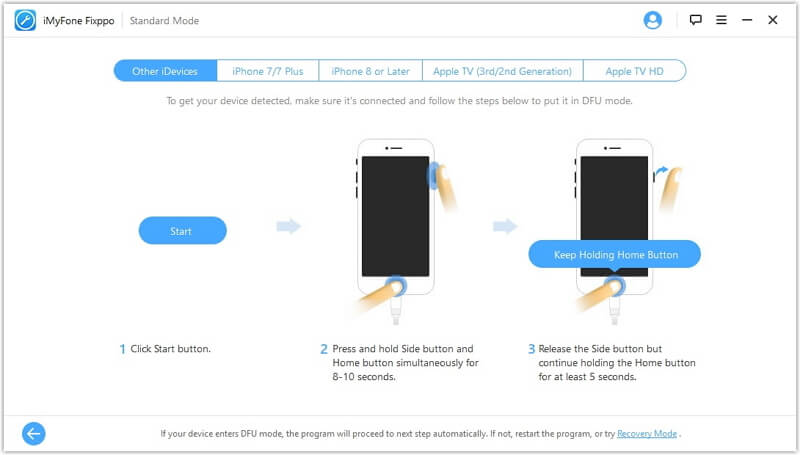 Step 2: You need to download firmware to repair your iPhone. The software will detect the device and suggest all the available firmware for it. You should simply choose a version you like and press the "Download" button. Be patient until the software completes the firmware download.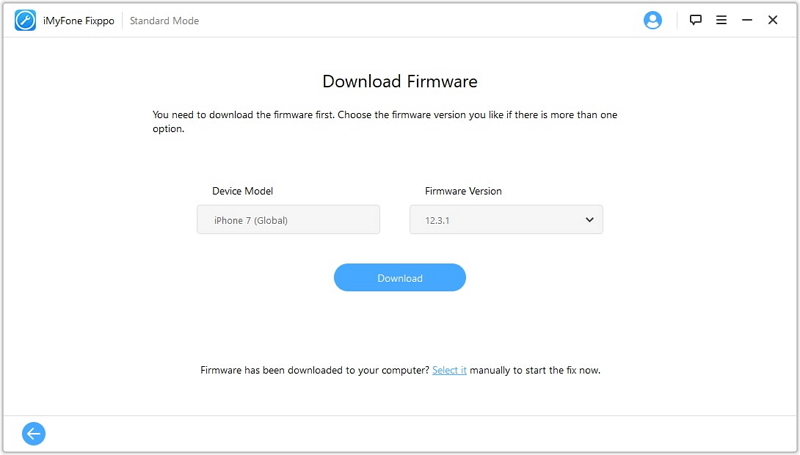 Step 3: iMyFone Fixppo will start repairing your device automatically once you click "Start" after the firmware is downloaded and verified. After completing the procedure, your phone will restart and functions normally.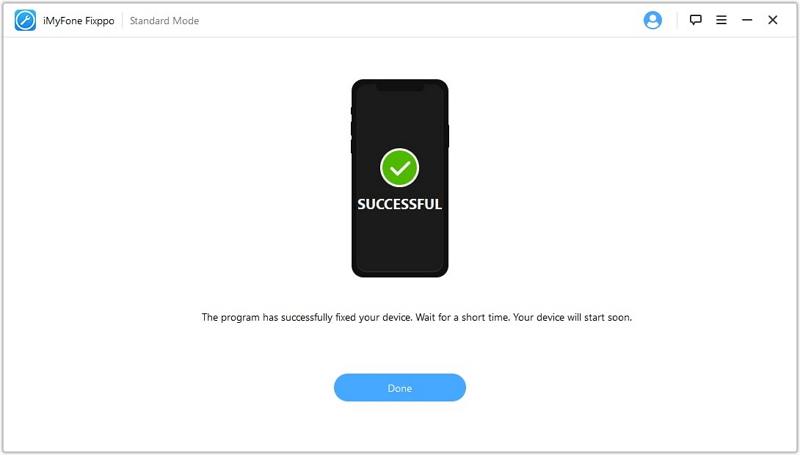 If there is white screen of death problem on your iPhone because of improper iOS 15/14 update, jailbreak or other reasons, download iMyFone Fixppo now to fix the problem. A lot of users have positive feedback on it.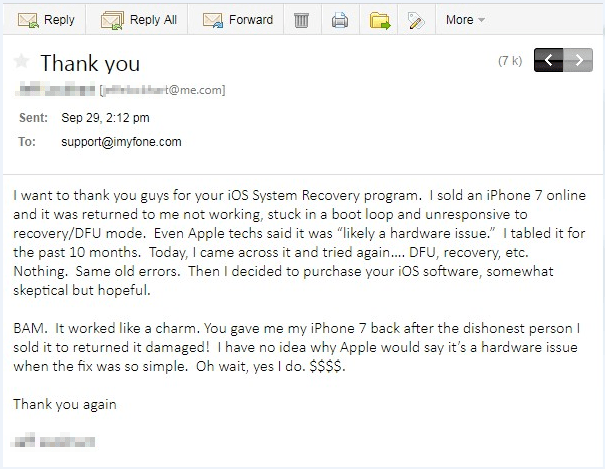 5. Restore iPhone with Recovery Mode/DFU Mode via iTunes (Data Loss)
Restoring the device can help you too when your iPhone is stuck on a white screen of death. However, all the data on your iPhone will be erased. Consider twice before you try this method. Make sure to have the latest version of iTunes on your PC. If iTunes is not updated, get it downloaded first. Now, follow the steps given below.
Open iTunes and get your iPhone plugged with the computer via USB cable.
Now put your iPhone into Recovery Mode or DFU Mode because iTunes will not recognize your iPhone when it is stuck in a white screen of death. You should try the Recovery Mode first and then the DFU Mode. You can refer to this guide or watch the video below to set your iPhone in Recovery/DFU Mode.
If you put your device into Recovery Mode, then there will be two buttons on the pop-up window, choose Restore and then wait for the whole process completes.

If you put your device into DFU Mode, then iTunes will detect your iPhone in Recovery Mode. You will be asked to restore your iPhone, click Ok and then Restore iPhone.

Lastly, when iTunes finishes restoring and your iPhone restarts, you can set up your iPhone like a new one.
Part 3. Additional Tip: How to Prevent iPhone from Getting Stuck on White Screen of Death
After you get your iPhone out of white screen of death, you are obviously unwilling to have this issue again. So we provide you some tips to avoid white screen of death.
Turn off Auto-Brightness: Sometimes, the feature Auto-Brightness will lead to the malfunction of iPhone screen, so you can turn off it in Settings >> Accessibility >> Display Accommodations.
Use iPhone in proper way: As white screen of death can be caused by both software and hardware glitches, you should use the device in a proper way to prevent any possible problems. For example, clear the storage regularly, avoid using iPhone during charging, stop using iPhone when it is overheated, try not drop down the device during daily use.