We have come across quite a few queries made by various iPhone users saying that their Facebook notification not working.
If you have come across such issue you might be wondering how to resolve it at your earliest. Otherwise, you may miss important events taking place in your Facebook account. With that said, this article will explain how to fix this issue for good.
Top 8 Ways to Fix Facebook Notifications Not Working
After noticing that there is considerable amount of questions asked about "Facebook notifications not working" issue, we take it pretty seriously.
We did some extensive research on this subject thereafter and ended up finding 8 effective ways to solve it. Mentioned below are the top 10 ways to fix Facebook notifications not working.
Way 1. Update Facebook
First remedy to resolve this issue is to update Facebook app installed on your device.
Step 1. Go to App Store of the device and tap on Updates.
Step 2. The apps that require update will be displayed.
Step 3. If Facebook is one of those, update it.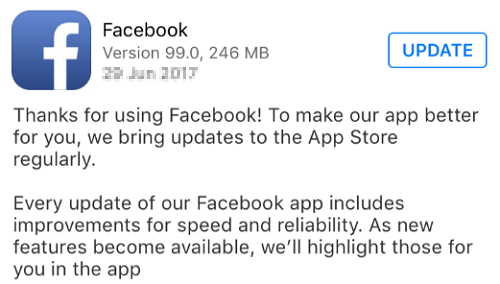 Way 2. Check Facebook Notification in Settings
This is one of the simplest ways to fix the issue for the good and it works for most of the individuals.
Step 1. Open Settings app and go to Notifications.
Step 2. Locate Facebook from the list.
Step 3. Open it and enable the option Allow Notifications.

Way 3. Restart Your iPhone
For many users, restarting the iPhone is a very effective solution in solving variety of minor issues. Here's how to restart your iPhone.
Step 1. Press and release the Volume Up button.
Step 2. Then, you should press and release Volume Down button as well.
Step 3. As the last step, press and hold the side button to see the Apple logo.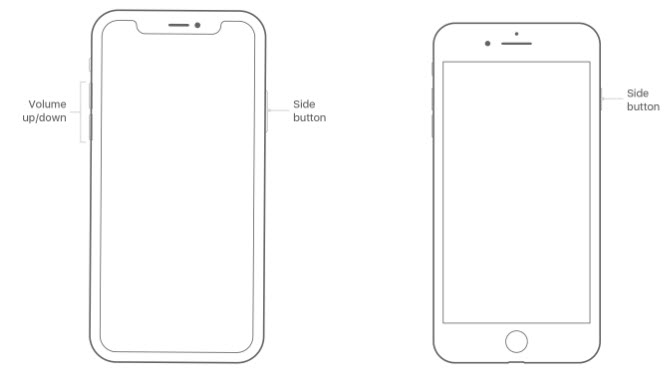 Way 4. Update iOS Version
This is another straightforward method that resolves a variety of minor issues associated with your device.
Step 1. Go to Settings app and open General menu.
Step 2. Then, you should see the option "Software Update".
Step 3. If there's a notification, tap on it. Install the update.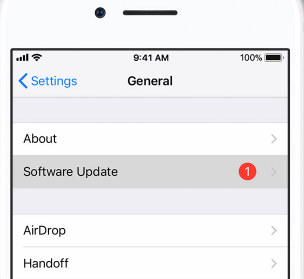 Way 5. Fix Facebook Notifications Not Working on iPhone without Data Loss
If you still have the trouble of Facebook notifications not working, you better try a professional software to address it. This is when a software like iMyFone Fixppo comes to play.
iMyFone Fixppo is a handy tool that can fix plenty of issues that might occur in iOS devices. This special tool can be used even by novice users thanks to its convenient UI design.
Now, in this section, let's see how to fix the above issue using Fixppo without data loss.
Step 1.Launch the software on a computer and click on Standard Mode to begin the process. Then, connect the device to the same computer and hit Next button. If your device isn't been detected by the software, put it on DFU/Recovery mode.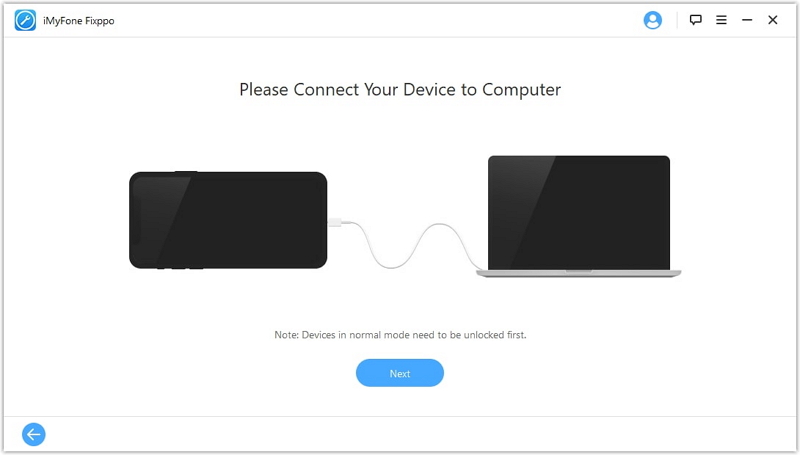 Step 2.Fixppo will detect the model of your device and then display the available firmware. Choose one and click Download.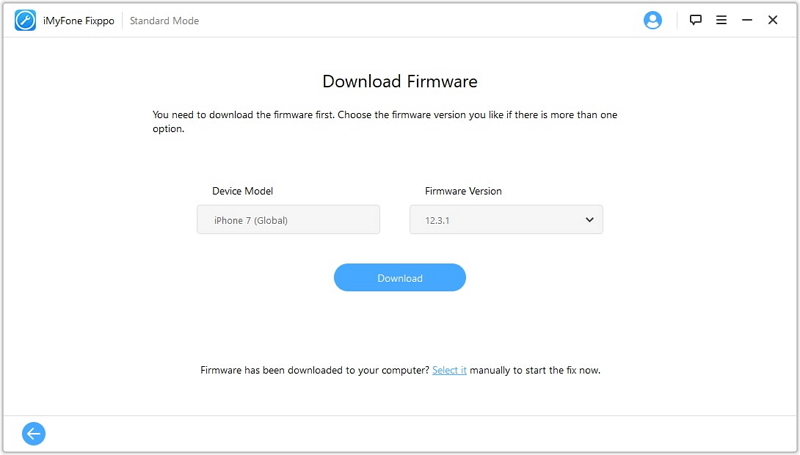 Step 3.The firmware will be verified and click on Start. Keep the device connected to computer until the process is completed.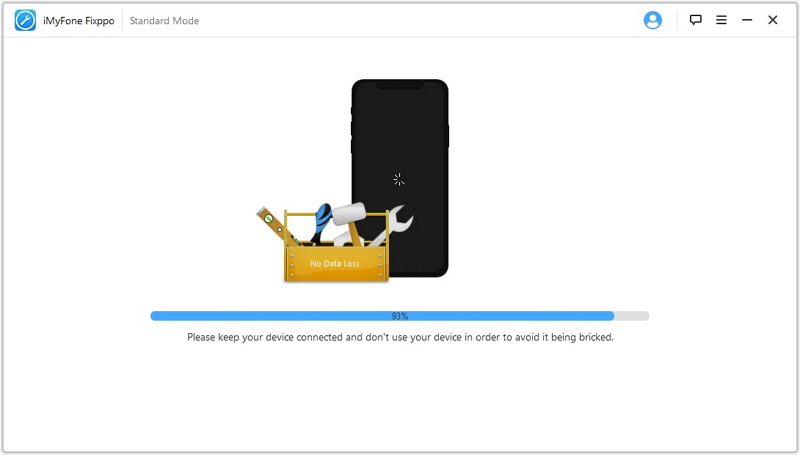 Wonder whether this tool can help you or not? Here is one of the feedback from some users.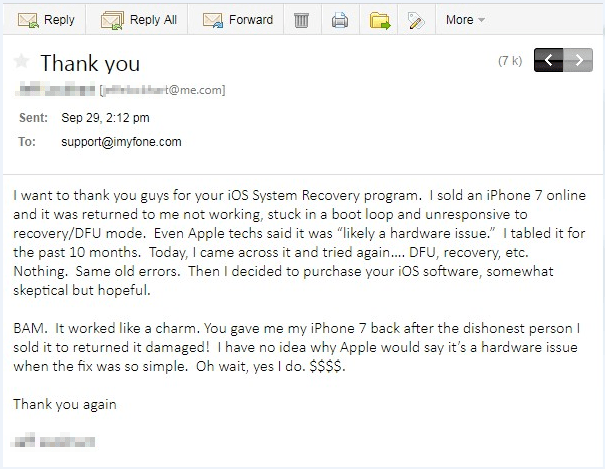 Way 6. Reinstall Facebook App
Reinstalling the Facebook app would be another way to fix this issue. Let's see how to get it done.
Step 1. Long press the app icon.
Step 2. Then, click on delete icon.
Step 3. Now you should visit the App Store again and download Facebook app.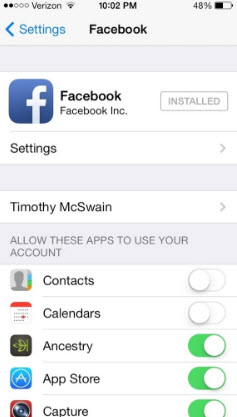 Way 7. Check the Do Not Disturb
Notifications doesn't work if you have turned on do not disturb option. In this case, you have do disable it as follows.
Step 1. Open Settings app.
Step 2. Tap on Do Not Disturb option. If it is enabled, make sure to disable it.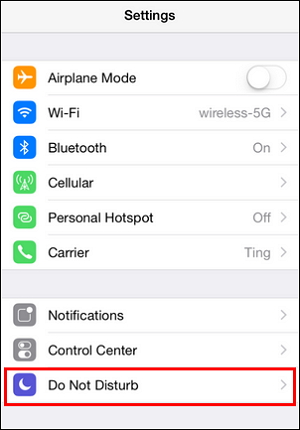 Way 8. Contact Facebook Support
If none of the above methods work for you, you should contact Facebook support. You can get help simply by visiting this link: https://portal.facebook.com/help/.
Tip. Protect Device Data before Fixing
If you have any of the issues with your iOS device, we strongly suggest you protect the device data before addressing the issue.
Otherwise, you might face data loss during the fixing process. There are a couple of ways to do this.
iTunes and iCloud are official tools provided by Apple itself to fully create backups of data stored in your device. Let's see how to do it.
Via iTunes
Step 1. Connect the iOS device to the computer and open iTunes on it.
Step 2. Go to Device icon.
Step 3. Go to the sidebar and select Summery.
Step 4. Then, select Manually Back Up and Restore.
Step 5. Select Back Up Now and click Done.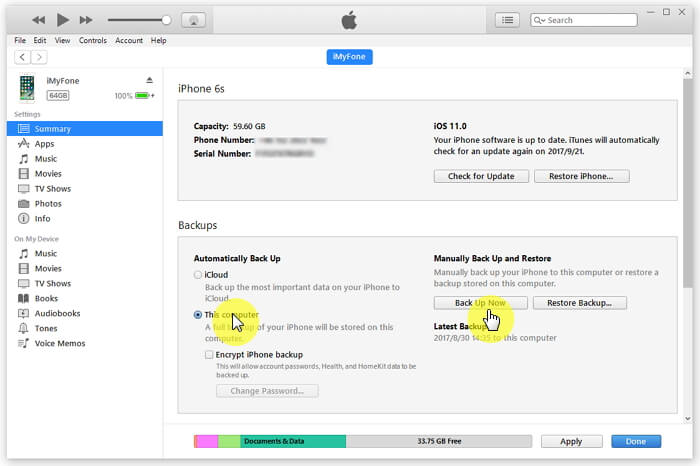 Via iCloud
Step 1. Get your device connected to a WiFi network.
Step 2. Open Settings App on the same device.
Step 3. Tap on your Name (Apple ID).
Step 4. Tap on iCloud. Then, choose to "Back Up Now".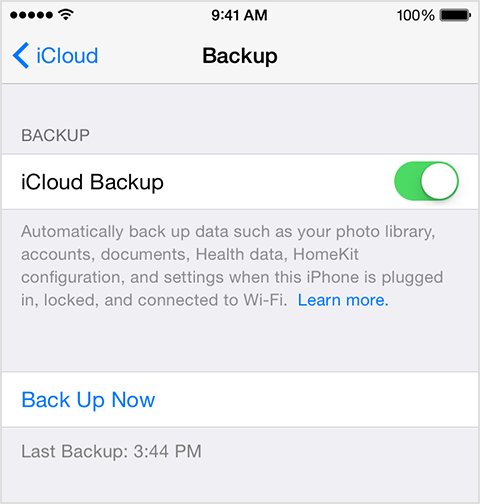 Using iMyFone D-Back to Selectively Back up Your Data
Apart from the official methods offered by Apple, you can consider using a software like iMyFone D-Back to create backups.
In fact, D-Back offers several advanced features that are not available with official methods. For instance, D-Back lets you back up data selectively.
Here's how to back up your data conveniently using iMyFone D-Back.
Step 1.Open D-Back on your computer and start from Recover from iOS Device. Click on Start. Connect the iOS device to the same computer and hit Next after the device is detected.
Step 2.Select the files you like to back up and hit Scan.
Step 3.After the completion of the scan, preview the listed files. Select the exact files you need to recover and hit Recover.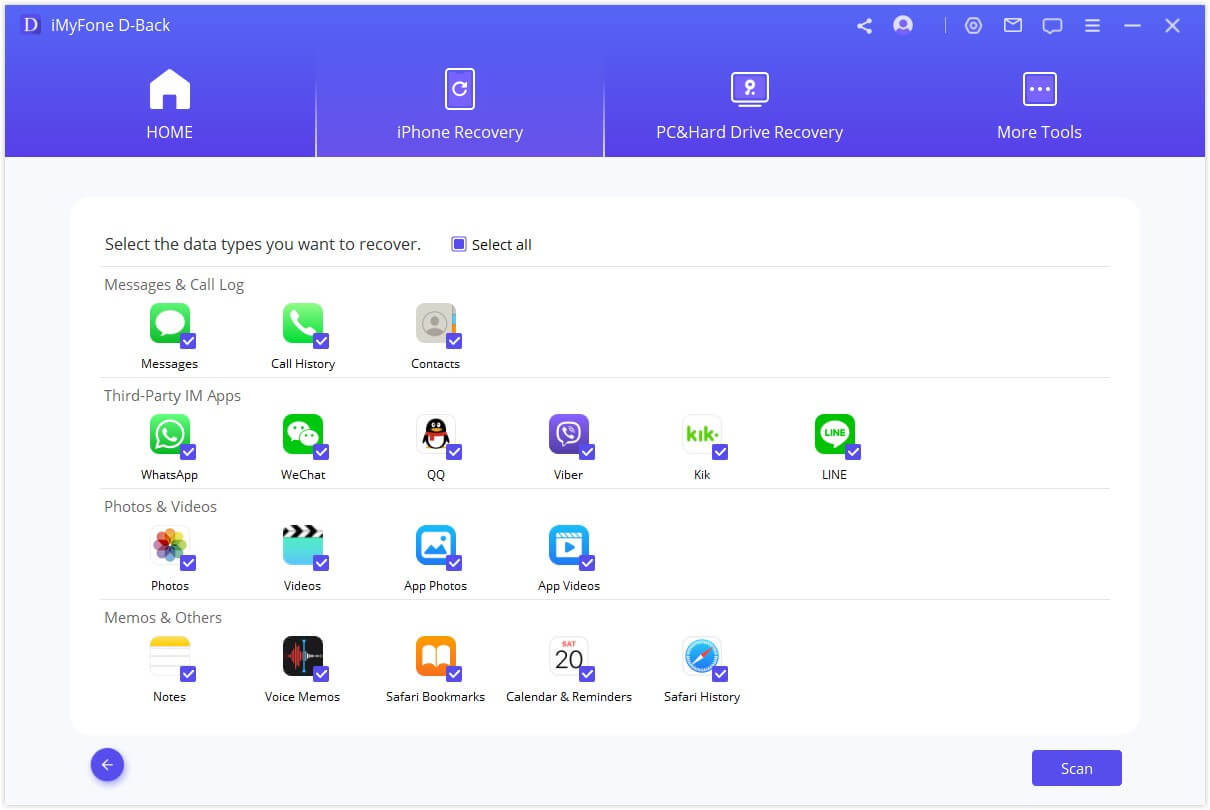 Conclusion
We sincerely hope that the above methods would help you overcome Facebook notifications not working issue. You can go through the methods carefully once again and pick the most appropriate option for your situation. We really appreciate if you can leave us a feedback about the overall experience you have with this article.