If you've upgraded to iOS 16 or iOS 16 Beta, you've probably seen an orange dot on top right of iPhone. This dot has nothing to do with your battery life, and neither does it have anything to do with your phone's temperature.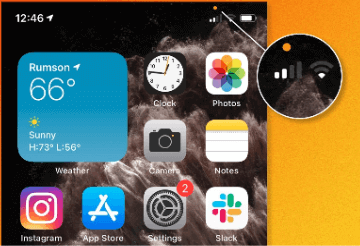 So, what is it?
In this piece, we'll answer all your questions about the orange dot on iPhone screen and guide you on how to fix orange screen of death.
FAQs about iPhone Orange Dot at Top Right Corner
Here we list three frequently asked questions about orange dot in corner of iPhone.
Q1: Why Is There An Orange Dot on My iPhone with iOS 16 or iOS 16 Beta?
The new update for the iPhone has a revised privacy feature that warns you whenever an app is using your microphone or camera. The warning will appear as an orange dot at the top right corner of your screen when the microphone is being used.
For example, it will turn on anytime you ask Siri a question or record something with Voice Memos.
Similarly, a green dot implies that an application is using your phone's camera. This green light will turn on any time you answer a FaceTime call or open a camera to take a photo.
Q2: Does the Orange Dot Mean Someone Is Listening?
The orange dot will appear in the top right corner of your iPhone at anytime when an app is using your phone's microphone. However, it doesn't always mean that someone is listening.
Many apps need to use the microphone to function, such as WhatsApp and Singal. The orange dot is simply a prompt for you to ensure that all tabs are in your privacy.
Q3: Is Orange Dot on iPhone Bad?
In most cases, you shouldn't worry about the orange or green dot on your iPhone. Your phone will need a mic to make a call, just the same way you'll need access to our camera whenever you're uploading a photo to Instagram.
If you don't like the orange dot, please follow the guide to get rid of the orange dot. The orange dot won't appear after if you don't make phone calls or talk with Siri.
In the case that you met iPhone orange screen of death, hope the bonus tip will help you.
How to Get Rid of Orange Dot on iPhone Screen
Since the upgrade is built into the phone's OS, applications can hardly get around the orange dot.
Some applications might have permissions to use your phone's mic and camera when they really do not need to. If the dot is on but you aren't sure of the app using your mic or camera, it is time to shut down all programs and check your application permissions.
If yours is an iPhone X or later, you can clear out all those pesky apps that are running on your phone. Simply swipe up from the bottom and let go to reveal an open app screen with several icons of different sizes. Drag each icon in turn until either one disappears.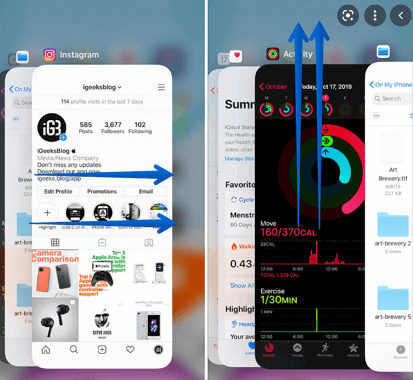 If your iPhone has a home button, double press it to view the stack of open apps and swipe each up to close them.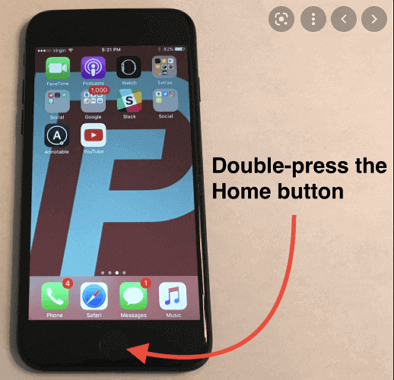 Tips
Once your apps are shut down, please follow the below steps to manage the particular privacy setting:
Step 1. Go to Settings.
Step 2. Choose Privacy.
Step 3. Scroll to Microphone or Camera and take a look at the apps listed in the menus.
You may select the apps that you want to deny the microphone or camera permissions. A video chat app may need full access, but utilities like flashlights games and other many apps that do not really need access to your mic or camera.
Additionally, you can view the apps that have used your camera or mic in the iPhone Control Center.
Bonus Tip: How to Fix iPhone Orange Screen of Death
If your iPhone screen has turned orange and you have no idea how it happened, we're here to help you.
An overly orange hue on a normal phone can be the result of a prankster friend or family member playing around with settings without permission. If this is not what happened, all may soon be restored to its original color with some easy tricks!
1. Why Is My iPhone Screen Orange?
Night Shift mode is enabled. It is a feature that will shift the colors in your iPhone to the warmer end of the spectrum at sunset and then back to normal once sunrise occurs.
The mode can be turned off in Settings > Display & Brightness. It may take up to 24 hours for your device's screen and apps to return to a normal white color setting.
However, if Night Shift mode has been turned off and you have a orange screen of death, it will be nice to fix the issue without data loss . If your iPhone has been dropped or water damaged, there is probably hardware issue and you'd better contact Apple for help.
2. Fix iPhone Screen Orange Tint to Solve Software Issues
If you're facing a problem with iPhone orange screen of death, iMyFone Fixppo is the perfect app to fix it. It is completely risk-free and easy to use. Whatever your iOS or tvOS problem you're having on your iPad, iPhone, iPod, touch or Apple TV, iMyFone Fixppo will get your device back to its proper working condition.

Here are the steps for you to use the program to fix the iPhone orange screen of death:
Step 1. Install and launch iMyFone Fixppo on your computer and then connteted your iPhone to the computer with a USB cable.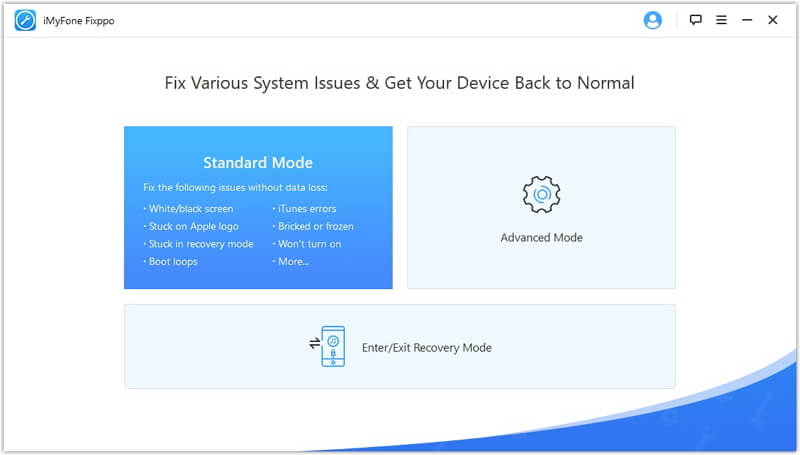 Step 2. Select a mode according to your situation. If you want to keep your data, click standard mode on the home page and follow the instructions to put your device into 'DFU/Recovery Mode'.

The program will detect the latest iOS version for your iPhone. You can also choose another available iOS versions for your device.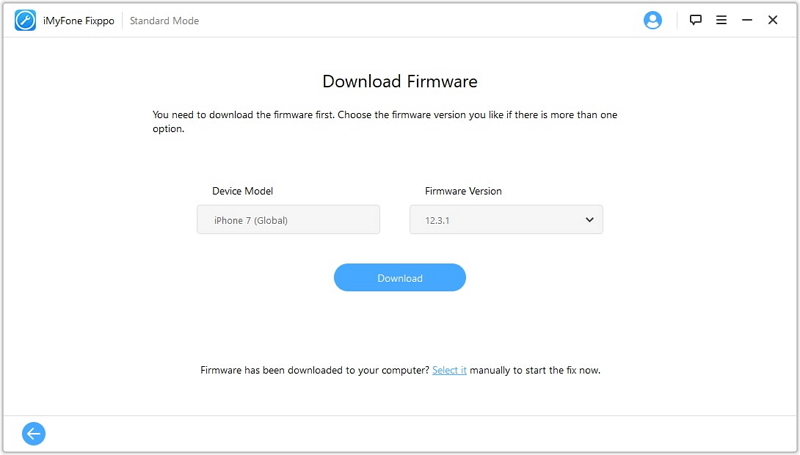 Step 3. After the firware is installed, please click 'Start to Fix' to fix the orange screen of death. Wait for a few minitues and your device will restart to normal after fixing.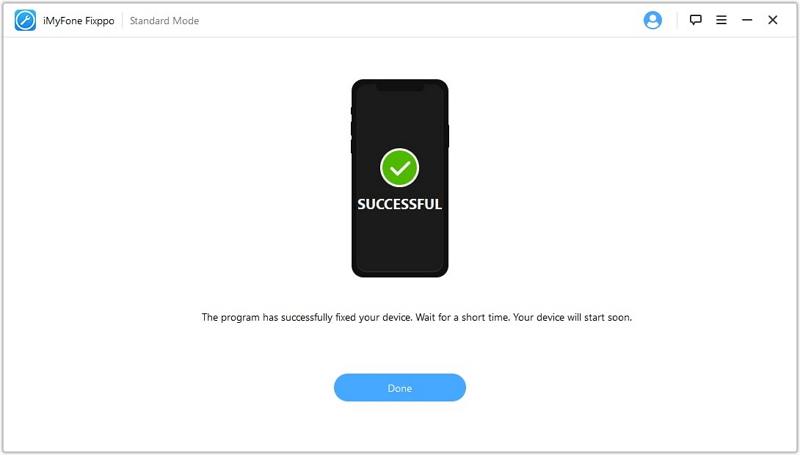 3. Contact Apple Support to Solve Hardware Issues
If you still face the problem of orange screen of death, head straight to the nearest Apple Store. The problem might be due to some hardware issue, which the Apple store personnel can help you resolve the problem or they might replace your iPhone if possible.
You can also contact Apple Support by calling. The technicians will provide professional assistance in a friendly manner and make sure that you resolve any issues with your iPhone quickly and easily.
Conclusion
The orange dot have made many users worrying or even crazy. However, if you learn about what their purpose is, the new privacy features including orange dot may be useful and friendly. In case you meet the orange screen of death or other software issue, hope the artical will be useful for you.