Did you place your iPhone 8/X/11/12 on the charging pad but nothing was happening? Wireless charging can be advantageous, but like every other component of your iPhone, it is prone to issues. In this article, we will share with you simple ways which also supports iOS 14/13 to fix this problem and get your iPhone charged wirelessly again. But before we begin, let's look at how to wirelessly charge the device. This is just to make sure that you are actually doing it. Sometimes it may seem like wireless charging is not working but only because you are not using it correctly.
How to Wirelessly Charge your iPhone 8/X/11/12?
To correctly charge your iPhone 8/X/11/12 wirelessly, follow these simple steps:
Step 1: Connect the charger to the power source. You can use the power adapter that came with the charger or any other adapter that the charger's manufacturer recommends.
Step 2: Place the charger on a flat surface. You may also want to read the manufacturer's instructions on how to use the charger.
Step 3: Place the iPhone on the charger at the center-most location. Ensure that the device display is facing up. Your device should start charging seconds after you place it on the charger.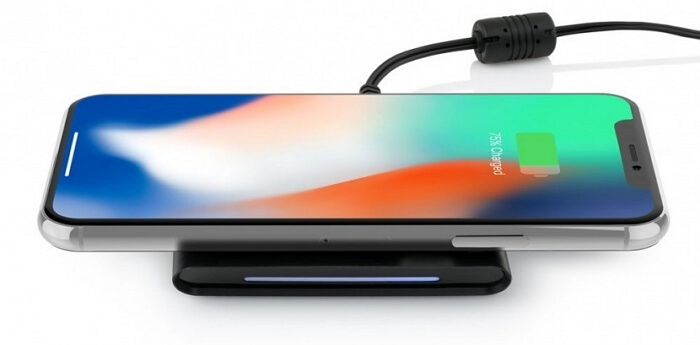 How to Fix Wireless Charger not Working on the iPhone 8/X/11/12?
If you complete the above steps correctly and minutes later the device has still not started charging, the following are just some of the solutions you can try.
Restart the iPhone
Your first course of action when the iPhone doesn't charge wirelessly is to restart the device. A restart is a simple solution that can fix software glitches that could be interfering with the charging process. Follow these simple steps to restart your device:
Step 1: Press and hold the Power button until you see the "Slide to Power Off" the option appears on the screen. For the iPhone X/11/12, hold down the Volume Up or Volume Down button and the Side button at the same time.
Step 2: Slide the power icon on the screen to the right to turn off the device completely.
Step 3: Now press the Power or Side button (for iPhone X/11/12) until you see the Apple Logo on the screen. Now try to charge the device again.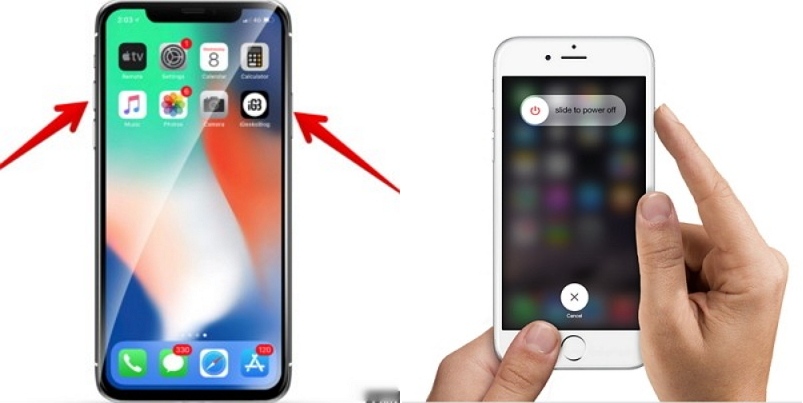 Take Off the iPhone's Case
Sometimes the iPhone's case can interfere with wireless charging, especially if it is too thick. If you think the case may be the cause, remove it and then try charging the device again. It may also be a good idea to go for thinner cases in the future to avoid this problem.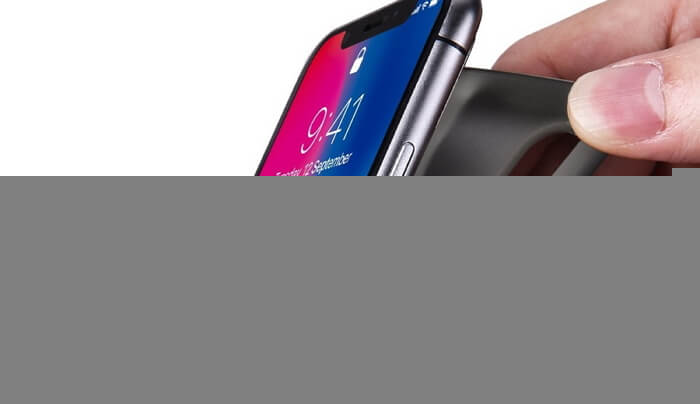 Make Sure the Charger is Plugged in
Just like failing to place the phone on the charging pad correctly, the whole problem could be caused by a charging pad that is not plugged in. So, take a moment to ensure the charging pad is plugged into the power source.
Update the iPhone
Because the wireless charging feature was implemented as a feature of the iOS firmware, it is possible that the device is failing to charge correctly simply because the iPhone is not updated. You can update the device by following these very simple steps.
Step 1: Check for the availability of a software update by going to Settings > General > Software Update.
Step 2: If an update is available, tap "Download & Install" and wait for the process to be completed.
If you see "Your iPhone is Up to date" and a software version number, your device is updated.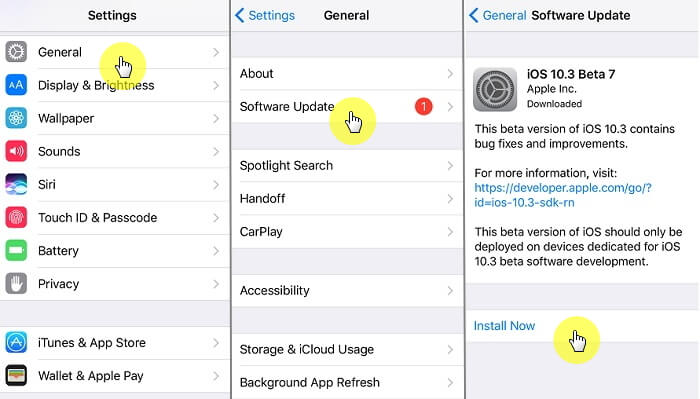 Calibrate the iPhone Battery
Also, in case you have got a faulty battery and your iPhone 8/X/11/12 won't charge wirelessly, then this could be the best solution. This is a rare case for new iPhone devices, so if you are using an iPhone 8/X/11/12 for over years, it is more possible to solve the problem in this way. It's advisable to try it out since there could be an error with it too. Using these simple steps, proceed to calibrate the battery.
Step 1. Completely drain off the charge from the device battery by using it.
Step 2. Using a compatible wireless charger with the same specs as its original, charge device until it powers on.
Step 3. Power off the device while still charging and allow it to fully charge.
Step 4. When completely full, power it on and when it's finished booting, restart your iPhone. This should fix the problem if the battery was faulty.
Make Sure Charger is Qi-Enabled
For the iPhone 8/X/11/12, it is important that the charging pad you use be Qi-enabled. Any other charger may not work correctly. So when purchasing a charger, make sure that it is Qi-enabled or it will not work with your device.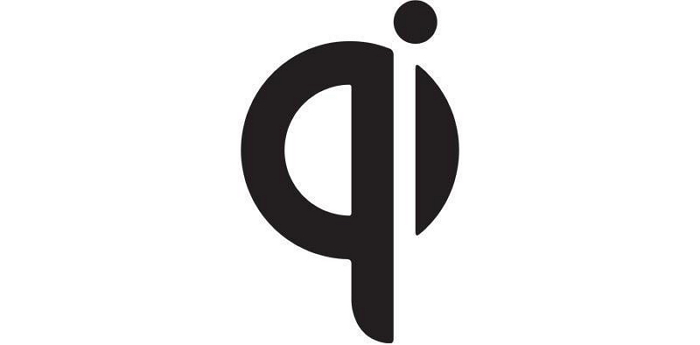 Get a New Charger
If you determine that the charger is not Qi-enabled or everything you've tried so far has not worked, you should think about getting a new charger. It is likely that the charger you are currently using along with its components could be damaged. In this next section, we recommend the best wireless chargers for your iPhone.
Best iPhone 8/X/11/12 Wireless Chargers You Can Try
The following are just some of the best Qi wireless charging pads available in the market today:
Mophie Wireless Charging Base
The Mophie Wireless Charging is a small charging pad that you can just place on your nightstand. It test well as compared to other similar discs and even comes covered with a non-slip coating that can keep your device from sliding off when charging.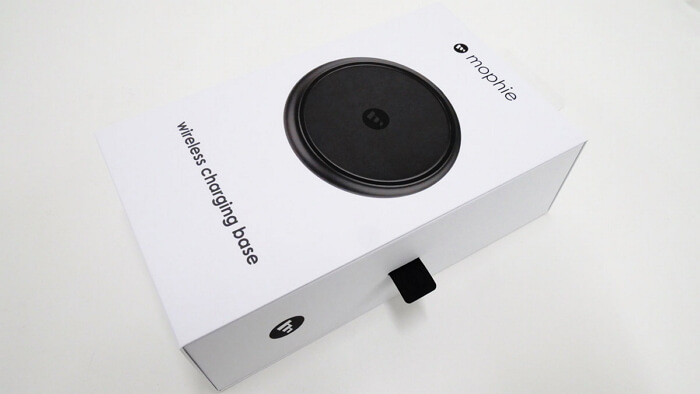 Samsung Fast Charging Wireless Charging Convertible
Although it will charge the iPhone at a steady 5W for a full charge which is a bit slower than the 9W it offers for Samsung devices, it is still one of the most reliable chargers to choose. It can also convert to a standing position, allowing you to charge the device upright if you need to.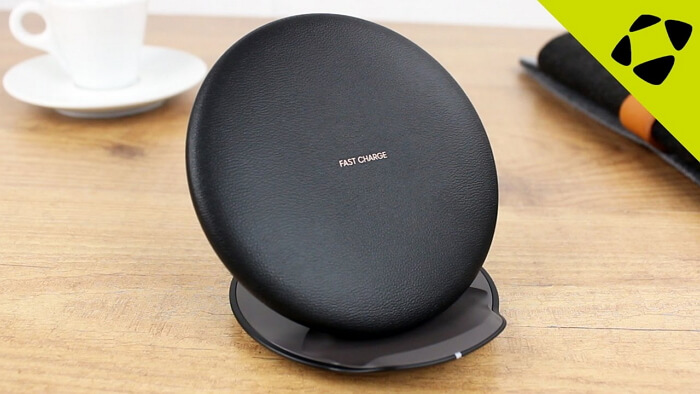 Scosche MagicMount Charge
If you want to keep using the iPhone's screen while charging it, the MagicMount might be the best charger for you. It has a suction cup base that can be mounted on a table and an adjustable head that you can turn in any direction as needed. It also has a magnetic metal plate that sticks to the iPhone during charging. The interesting fact is that the magnetic plate doesn't interfere with the charging process.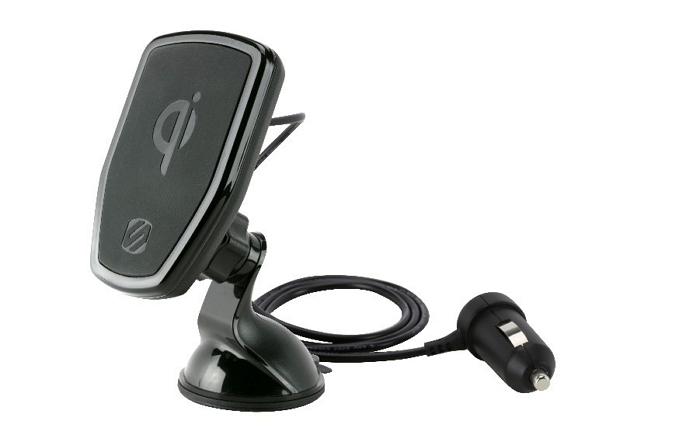 If you are having problems wirelessly charging your iPhone, we hope the solutions above are of help to you. As always we welcome your comments and ideas. Feel free to share your thoughts in the comments section below.
Tip: The Best Way to Fix iPhone iOS Glitches without Data Loss
If your iPhone is not an iPhone 8/X/11/12, you will have a lightning charger instead of a wireless one. But what if your lightning chargers do not work out of no reason after you connect your iPhone 7 or iPhone 6 to the cable? Putting aside the hardware issues of the charger itself, could it be the software issue of iPhone itself?
Yes, it could. In such cases, you will have to find solutions to iphone not charging issues. Besides the charging issues, it is not rare to meet iPhone glitches such as stucking on Apple logo, stuck on spinning wheel or simply software problems such as you are not able to update or restore your iPhone. Normally fixing your iPhone iOS will do the trick for most of the time when you met such an iPhone glitches. iMyFone Fixppo (iOS 14 supported) is one of these tools to help you fix iPhone issues without daming it or causing data loss. It also works if your iPhone gets stuck or frozen during or after iOS 14/13 update which is a common problem that many iPhone users could meet.