Does your iPhone have a frozen screen or won't respond when you touch it? This is typically a symptom of serious software or hardware-related problem. If you are reading this, you are looking for a solution that will fix a frozen device and you are by no means alone.
We get the same question from our users about this issue, and this is why we decide to collect all effective solutions and put them in one place, making it easier for you to repair this problem regardless of the reason it is happening.
Different Situations about a Frozen iPhone
Despite the fact that this problem is often characterized by a device that won't respond and your iPhone can be frozen under several circumstances. They include the following:
An iPhone that won't turn on
An iPhone that won't turn off
An iPhone stuck on the Apple Logo
An iPhone stuck in recovery mode
An iPhone that will not appear in iTunes
And more...
You can also check the brief introduction of each method before reading their details.
| | Success Rate | Required Time | Difficulty | Data Loss after Fixing |
| --- | --- | --- | --- | --- |
| iMyFone Fixppo | 100% | Short | Easy | No |
| Charge Your iPhone | 30% | Long | Easy | No |
| Force Restart iPhone | 50% | Short | Easy | No |
| Restore via iTunes | 80% | Long | Complex | Yes |
| Contact Support Center | 100% | Long | Complex | Depends |
Part 1. 5 Ways to Restart a Frozen iPhone
The following are some of the solutions to try when you want to restart a frozen iPhone:
Option 1. The Best Way to Restart Frozen iPhone without Data Loss
All of the above different iPhone problems have one thing in common: you will be unable to use the device unless you can find a way to restart is and since it is unresponsive the usual restart procedure will not work.
Fortunately, we have an all-in-one solution that will allow you to easily repair any of the iOS issues that may be causing the problem and easily repair the device. This solution is iMyFone Fixppo - an iOS system recovery tool that specializes in repairing all system issues.
You can enjoy a 100% success rate for fixing the system-related issues.
It can be used to fix a frozen iPhone in all of the different situations described above and many more.
It is very easy to use, with a user-friendly interface even for the beginner.
It supports all iOS devices and all versions of the iOS software.
It uses the most advanced technology to ensure recovery is very fast.
A lot of media sites have recommended this tool.

Step 1: Download and install the program on to your computer and then open it. Select "Standard Mode" in the main window and then connect the iPhone to the computer using USB cables.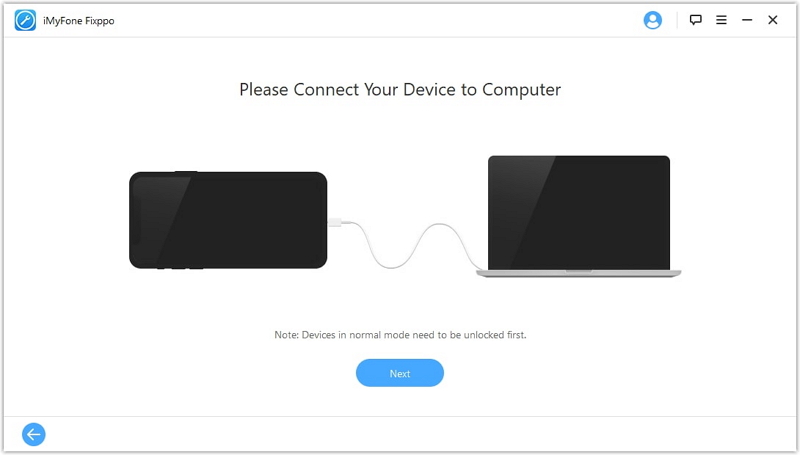 Step 2: The program will detect the device's model and present the necessary firmware for the device. Click on "Download" to download the firmware.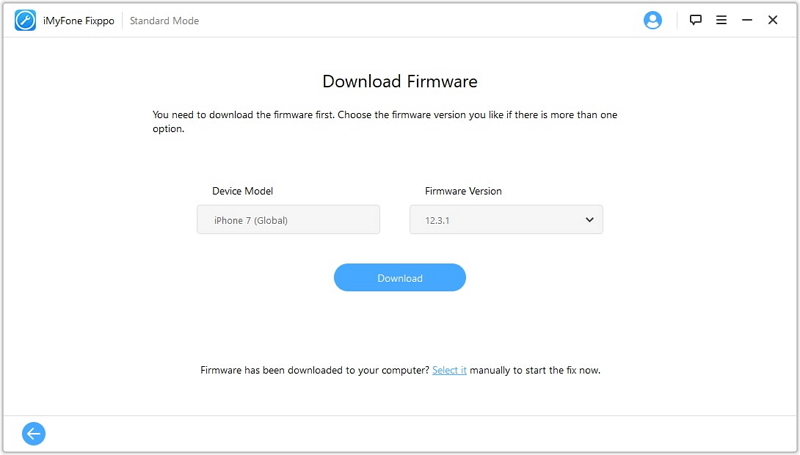 Step 3: Once the firmware is downloaded, click on "Start" to begin the repair process. Keep the device connected to the computer until the process is complete.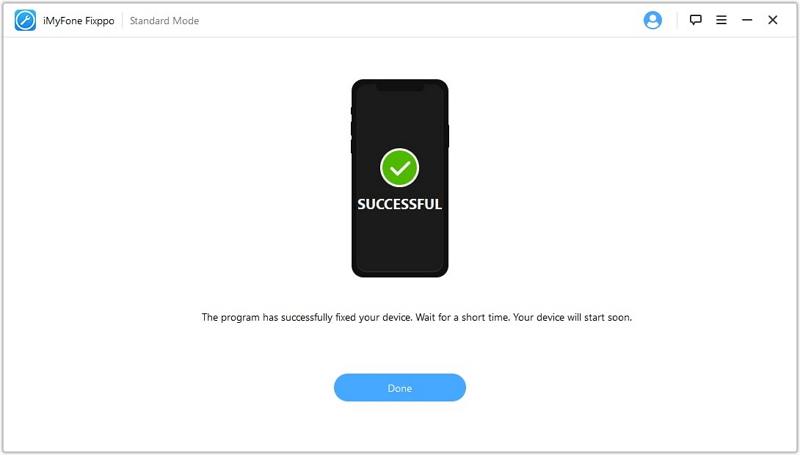 The device will restart and should work normally again. You can download the free trial version of Fixppo to try it for yourself. Many users have left positive feedback on this tool.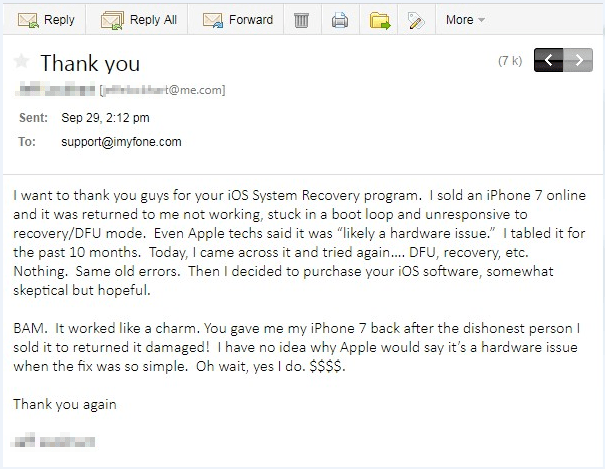 Option 2. Charge Your iPhone
Your device can become unresponsive when the battery is completely drained. Therefore before trying any more invasive solutions, you can consider charging the device for at least 2 hours or more.
You can also charge the device using your laptop rather than the wall charger or use a different charger. But allow enough time for the iPhone to charge before trying to use it.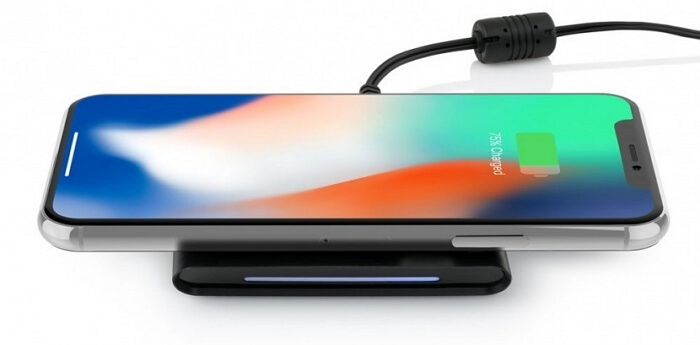 Option 3. Force Restart the iPhone
If the device is fully charged but it still won't respond, you may want to force restart it. This will refresh the device, removing any unnecessary bugs that could be causing the issue. Here's how to do it.
For iPhone 8 and later - Press and then quickly release the volume up button, do the same with the volume up button and then press and hold the power button until the Apple Logo appears.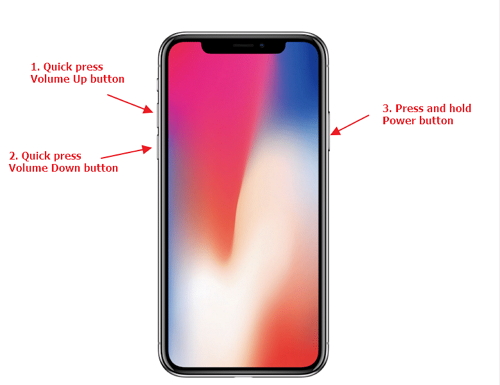 For iPhone 7 and 7 Plus - Press and hold the power button and the volume down button until the Apple Logo appears.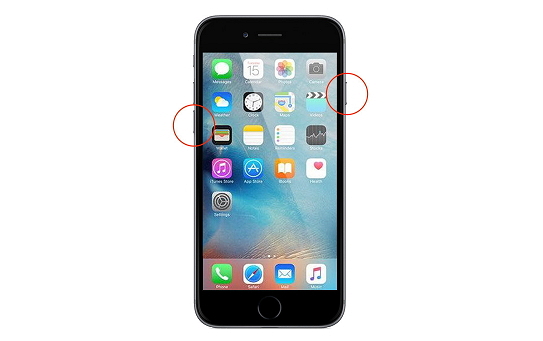 For iPhone 6 and earlier - Press and hold the home button and the power button until the Apple Logo appears.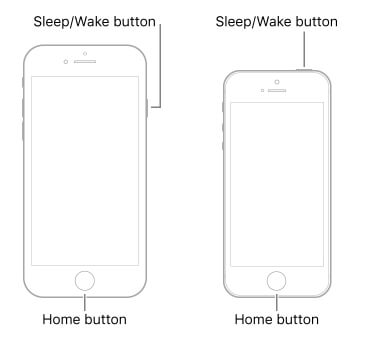 Option 4. Restore iPhone through iTunes
Restoring your device in iTunes is another great way to repair a device that is unresponsive although you will lose all the data on the device. Follow these simple steps to do it:
Step 1: Connect the iPhone to the computer using USB cables and then open iTunes.
Step 2: You should see the iPhone in iTunes. If it doesn't appear, you may need to put the device in recovery mode.
Step 3: Click on the iPhone icon and then under Summary, select "Restore iPhone". You may be prompted to back up the device before restoring. If you don't have a recent backup, click on "Backup", otherwise click on "Don't Backup" to skip this step.
Step 4: Click "Restore" and when the process is complete, the device will restart.

Option 5. Contact Apple Support Center
Your iPhone could be frozen because of physical damage. If you have dropped the device and broken certain components, you must contact Apple support. If your device is under Warranty, Apple may be able to repair the device for free.
Part 2. How to Prevent a Frozen iPhone in Future
Once your device is fixed, there are several steps that you can take to prevent this problem from happening again. The following are some of them:
Way 1. Update Your iPhone to the Latest Time
Setting up the right date and time on your device can be instrumental in helping you avoid these problems. Here's how to do it:
Step 1: Go to Settings > General > Date & Time.
Step 2: Turn in "Set Automatically" and your device will let you know when there is a time zone update.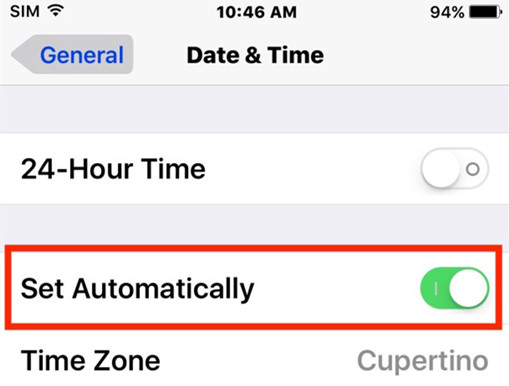 Way 2. Do Not Install Apps from Unsafe Resources
Faulty third-party apps have also been known to cause a device to crash, freeze or malfunction. You should therefore only install apps from the App Store since all apps in the app store are Apple approved and don't contain viruses or malware. You also need to ensure that all Apps on your device are updated.
Way 3. Free Up Storage on Your iPhone
Freeing up some storage space on your iPhone will not just improve the device's performance, but will also prevent it from freezing. Here's how to check the storage on your device:
Step 1: Go to Settings
Step 2: Tap on General > Usage > Manage Storage. You will see how much space the data on the device is taking up "Used" and how much storage space is "Available".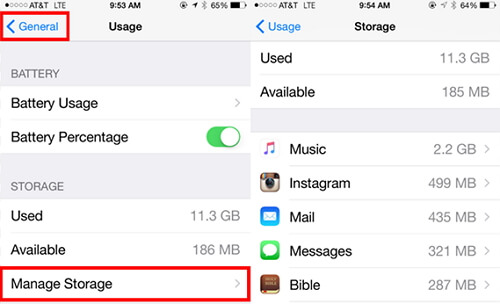 To free up space on the device, consider uninstalling some unused apps on the device. If you don't want to uninstall the app, you can clear its data and cache to gain some space. You can also remove any videos and podcasts on the device. Another great way to free up space is to turn off "My Photo Stream" and set up your device to automatically delete old messages.
Conclusion
The solutions above can be used to repair a frozen or unresponsive iPhone you cannot restart. Select a solution you trust will easily and effectively fix this issue and don't hesitate to share your thoughts on this subject or any other in the comments section below.