There is no technological device without its share of problems and issues that will need to be fixed at one point or the other. iOS is not an exemption to this but with iMyFone Fixppo, whatever iOS problem you might be dealing with can be solved easily and conveniently. Read this iMyFone Fixppo review to know more about this product.
1. About iMyFone Fixppo
iMyFone Fixppo is an iOS System Recovery tool that can help you get your iPhone or any other iOS devices back to normal should it run into any problems. It is a professional iOS repair tool that supports all versions of iOS including iOS 14, iOS 15 and all iOS devices including iPhone 12 series.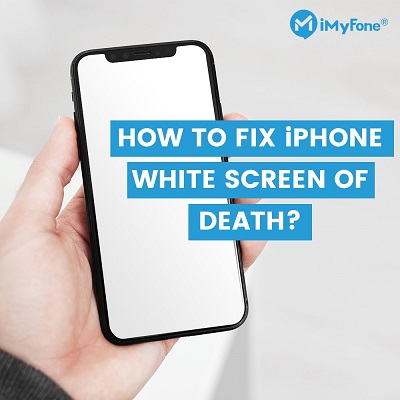 iMyFone Fixppo covers all iOS problems which make it possible to fix your iOS device in the comfort of your home without going to an Apple technical specialist or authorized center to fix your device.
Another thing about this tool is that you can fix an iOS issue without losing the data on the iOS device. All it takes to choose "Standard Mode" from the tool's main interface, and you can fix your device while keeping all the data on it intact.
Moreover, if your iDevice is locked or disabled because you've forgotten the passcode, Fixppo can also help you reset the device in a few clicks and you will regain the access to it.
2. About the Fixing Mode of iMyFone Fixppo
iMyFone Fixppo is capable of fixing a wide range of iOS problems with anyone out of the three modes in the tool namely "Standard Mode" "Advanced Mode" "Reset iDevices" and "Exit Recovery Mode" depending on how severe the problem is.
1 The Standard Mode is the mode that is recommended for all users as it helps you solve iOS problems without data loss.
2 The Advanced Mode is the mode you use when the Standard Mode does not work. This mode is more likely to solve more severe iOS problems, but it leads to data loss.
3 The Reset iDevices mode is developed to reset iPhone/iPad/iPod touch in a few clicks. Even you forget the password of your iDevice, Fixppo is able to help you reset it and make it like a brand new one.
4 The Exit Recovery Mode is used to solve the problem of iPhone stuck in Recovery Mode. With only a few clicks, you can return your device to normal, and this mode is accessible in the free version of the software.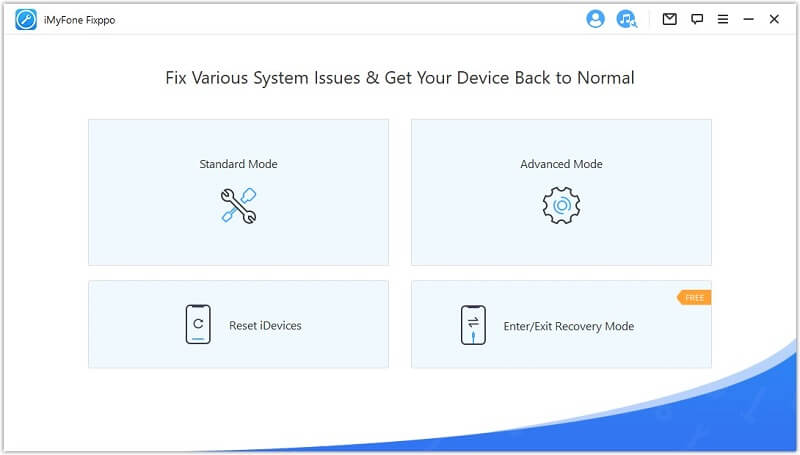 3. What Can Fixppo Do For You
Anything could go wrong with your iOS devices at any time and with the existence of iMyFone Fixppo, you can be rest assured that you will be able to tackle any problem head-on immediately they show up.
Fix All iOS Issues
iMyFone Fixppo is a tool that can do a lot of things for you as an iOS user which includes fixing a wide range of iOS problems.
Some of the iOS problems that you can solve with Fixppo include iPhone stuck in recovery mode, iPhone stuck on Apple logo, White/Black screen of death, iPhone continuous restarting, iTunes error, iPhone forgot password, iPhone not turning on, iPhone stuck on spinning circle screen and a lot of other problems.
You can also use Fixppo to carry out some other operations on your iOS device which include downgrading iOS without Jailbreaking and bypassing iTunes errors.
With iMyFone Fixppo, you will enjoy a highly-secure tool with a user-friendly interface and an always-responsive support team to help you get through any further issues.
You also do not need to get any training on how to fix iOS devices before you can use iMyFone Fixppo and the tool is trusted and supported by the biggest names in the tech world.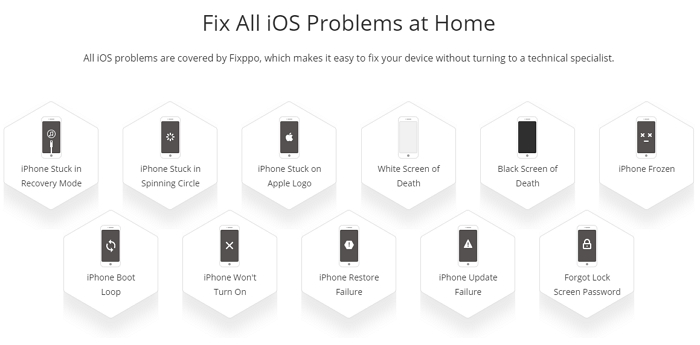 Reset iPhone/iPad/iPod touch without Password
Forgetting the password of your handset is nothing uncommon, it is one of the trouble we expect least though. Therefore Fixppo is now offering solution to help to "fix thie issue".
With the "Reset iDevices" mode, you can easily reset your iDevices without password in a few clicks. During the resetting, Fixppo also helps you to back up your data, so you can keep your data onece you restore it.
One Click to Enter/Exit Recovery Mode
This happens to be one of the best and most impressive features of iMyFone Fixppo as you can enter/exit recovery mode with just one click. Launch Fixppo on your computer and connect your iOS device.
On the main user interface, you will see the option to choose your desired mode; click on "Enter/Exit Recovery Mode" and your phone will boot itself into recovery mode. If you click on "Enter/Exit Recovery Mode" again, your phone will exit recovery mode immediately. It is that easy.
iTunes Bugs
When the iOS 15 update was released, many users had to deal with so many bugs, one of which is having problems with backing up and synchronizing with iTunes. Should you ever experience any kind of bugs with your iTunes, you can get past the problem with iMyFone Fixppo.
Click on "iTunes Bugs" and choose the problem you are facing and click on "Fix Now" and that problem will go away.
Downgrade iOS without Jailbreak
If you have recently updated your iOS version, but for some reason, you aren't feeling the update and would like to go back to the previous version. You do not need to jailbreak your device to do this.
With iMyFone Fixppo, you can downgrade your iOS version to the older one without jailbreaking your device while keeping all of your data intact as well.
4. Is it Safe to Use iMyFone Fixppo
iMyFone Fixppo is one of the most secure tools out there. You will not experience any malware, adware or viruses which are typical features of a lot of computer tools. Feedbacks from most of the users of Fixppo have come back as positive, and these users enjoyed using the software. You are also guaranteed that your private data and information will be kept safe.
As the developer of Fixppo, iMyFone won much reputation from our users and world famous media sites. It is 100% secure to use.

5. Is iMyFone Fixppo Free
You can get the iMyFone Fixppo in two different variants – the free and paid versions. Most of the functions of the software can be carried out using the free version such as enter/exit recovery mode, downloading the firmware, set up an iOS device in DFU.
The paid version can be used for more advanced purposes such as restoration of an iOS device to its normal state and super-fast enter/exit recovery mode. Once you get the paid version, you will begin to enjoy lifetime access, technical support and ability to use up to five iOS devices with the software.
We appreciate al lot for your support, so we are willing to offer a 10% discount coupon code that can be used when purchasing this program. If this program is not working and we couldn't handle it, we promise to issue the refund to you in 30 days.
10% off Coupon Code: YTR5E7
Go the iMyFone Fixppo product page for Win or for Mac and select the version you want to buy. The program is available for both Windows and Mac OS. Click "Buy Now" to start the process.



In the next step, you will see the product and its details. Check the box "I have a coupon" on the left side.

Enter the coupon code: "YTR5E7, click the button "Apply"

And you can successfully use the coupon.

Congratulations, you have bought the iMyFone Fixppo (iOS System Recovery software) and now you can use it to solve all of your iOS problems.

6. How to Use iMyFone Fixppo

Since most of the common iOS problems can be fixed using the Standard Mode, this is the mode that you will find yourself using most times. Also, this is the mode that helps you keep your data intact; thus, we expect that this is the mode everybody will be most interested in.

Video guide for fixing iPhone Stuck in Recovery Mode

Step 1. Install and launch iMyFone Fixppo on your Windows computer or MacBook.

Step 2. From the main interface, choose "Standard Mode" and connect your iOS device to your computer.

Step 3. iMyFone Fixppo will detect your device model and will bring the available firmware versions for the device.

Step 4. Download the most recent update for your device's firmware.

Step 5. Click on "Start" so that Fixppo can begin to fix your device.

Step 6. After some minutes, your phone will start working normally again.

You may also like [Fixed] iPhone Stuck on Loading Screen or Black Screen with Spinning Wheel

In Closing

After reading this iMyFone Fixppo review, you may get to know that is a tool that has garnered a lot of positive reviews, and we have the guarantee that the tool works well. Therefore, if your iOS device develops any problems, you could download Fixppo and get your device fixed in no time.