Most of the time, you will be notified of the new software update as soon as it comes out, but not always. There are complaints from some users about having the iOS 17 updates not showing or not available issue, even if the update supports the model of their iPhone.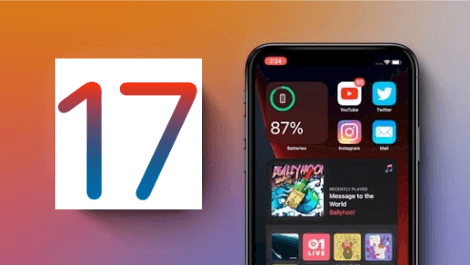 Not all users face the same issue, but the ones who do state that they see a message saying "Your software up-to-date" when they try and search for an iOS update in the settings.
Why is iOS 17 Not Available?
There are some possible reasons why iOS 17 update not available or showing up:
Unstable connection to the Apple server.
The device does not connect to a workable network.
A beta iOS version may also cause this error.
There are some unknown errors in the current device operating system.
You are probably on this page because it's likely that you face the same issue, we've got you covered. Here are 6 effective and easy fixes to this problem.
3 Simple Checks before Fixing iOS/iPadOS 17 Not Not Available
If iOS 13 or iOS 12 is not available on your device, the first thing you can do is to try some simple checks before going to the advanced solutions. Although they are pretty easy to follow, the success rate of solving your issue is relatively low.
If you do want the advanced ways, you can just go to Part 2.
1.1. Check Apple System Status
When the new iOS is released by Apple, servers experience a lot of loads because too many users are downloading at the same time. Although the Apple servers are good enough to handle the load, there can be a technical issue due to which they might go down for a while.
So, your first action should be to check the Apple system status. Click here to check Apple System Status and make sure everything is marked green.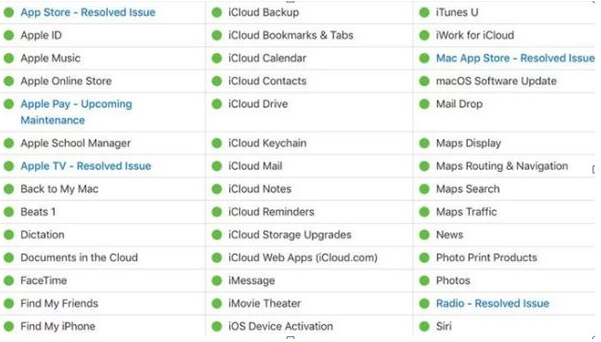 1.2. Check & Reset Network Settings If Necessary
Your iPhone needs to be connected to the internet for the Software Update service to catch the new iOS update.
Usually, users cannot see the new update because their phone isn't connected to the internet. But if your network is connected and still iOS 17 update is not showing, you might just have to refresh or reset your network connection.
Simply turn on Airplane mode and turn it off to refresh your connection. If that doesn't work, you may need to reset network settings:
Tap Settings.
Go to General.
Scroll down and tap Reset.
Tap Reset Network Settings.
Tap Reset Network Settings to confirm.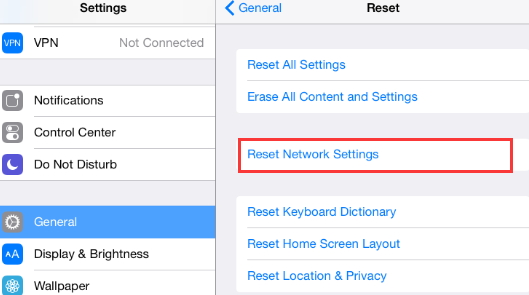 1.3. Check & Remove The Beta Profile
Apple has its beta program to test the upcoming iOS version. If you are a user that's in the beta program then there is a high possibility that your device might be trying to get the beta version. To get out of this situation you have to delete your beta profile.
Launch the Settings app.
Tap on General, then Profile.
Select the iOS Beta Software Profile, then tap on Delete.
Confirm that you want to remove the profile, and you're done.
Now go to Software Update and check for the new official update again to see if the problem is solved.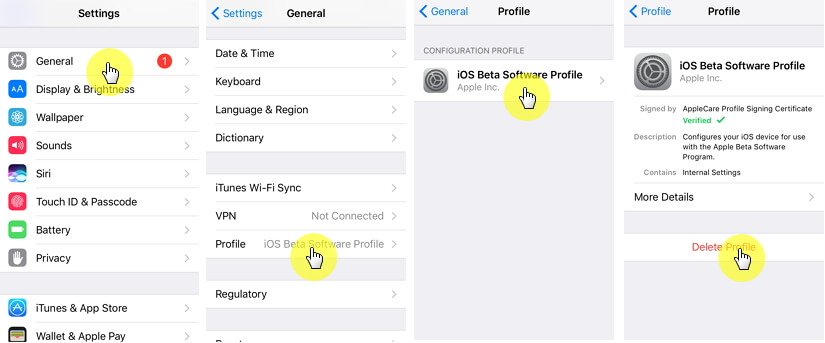 3 Efficient Ways to Fix iPhone/iPad Says Software Is Up to Date But It Isn't
You are supposed to try the following 3 effective ways to solve the iOS 17 not showing up issue if the above methods fail to help you. Here you can also get a comparison table first and we hope this can help you make the final decision.
2.1. Force Restart Your iPhone/iPad
In most cases, there is a frozen system process that causes iOS 17 update not showing. To get rid of an issue such as this one, one simply has to force restart the device to shut down all the background processes and restart them again. To force restart your device, follow these steps:
For iPhone 4/5/6 Series and iPad:
Hold down the Home button as well as the power button.
Keep holding until the Apple logo appears.
Let go of the buttons and wait while your device boots up.
For iPhone 7/7 Plus:
The process is the same for iPhone 7 and 7 Plus, but instead of the home button, you would have to hold down the volume down button.
For iPhone 13/12/11/X/8 Series:
Quickly press the Volume Up button.
Quickly press the Volume Down button.
Long hold the Side button until you see the Apple logo screen.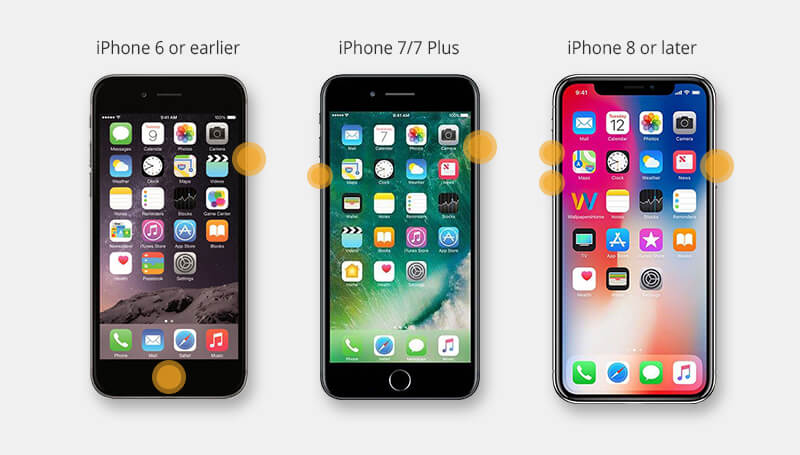 Cons
This is a common way when you encounter iOS issues on your device, but the success rate is pretty low if you need to solve this update not showing problem.
It only solves minor iOS issues.
Just read on this article, you will find other alternative ways to help you with ease.
2.2. Update iPhone/iPad with iTunes/Finder Instead
If the new iOS update not available in your iPhone or iPad settings, you can update it through iTunes instead. To update your iOS via iTunes, follow these steps:
Make sure you have the latest version of iTunes installed on your PC.
Connect your iPhone, iPad, or iPod touch to your computer that you have synced to.
In iTunes, you have to click the device's icon in the top-right corner of the iTunes window. Open iTunes and select your device.
Select Summary > Check for Update.
When you see the available update select Download and Update.

Cons
If you choose to update your iPhone/iPad to iOS/iPadOS 15/14/13 via iTunes, you need to pay attention to the iTunes errors which may prevent updating.
The whole update process will be a little bit longer.
If you want to fix these limitations all, you cannot miss the next method which is more advanced.
2.3. iOS 17 Not Showing in Both Settings and iTunes? Try Fixppo
Even new iOS 17 not showing up in both settings and iTunes? Then there are no other choices but resort to some third-party tool to update or repair your iPhone. Here we highly recommend the iMyFone Fixppo!
Using iMyFone Fixppo you can easily update your device to the iOS version you prefer, iOS 17 in our case. Below are some reasons why you need to choose Fixppo as your choice.
The whole process will be very smooth and you won't encounter any iTunes problems or lose any data.
The operations are easy to follow, so you do not need to be tech-savvy.
It works well with all iPhone and iPad, including the latest iPhone 13, iPad Pro, iPad Air and more.
It can fix all other iOS update/downgrade issues and other problems like iPhone stuck on charging screen, iPhone says searching, iPhone stuck in headphone mode on your device.

Updating your iOS version using iMyFone Fixppo is very simple. Here is a step by step guide on how to do it:
Step 1.Get iMyFone Fixppo on your PC and select Standard mode to proceed.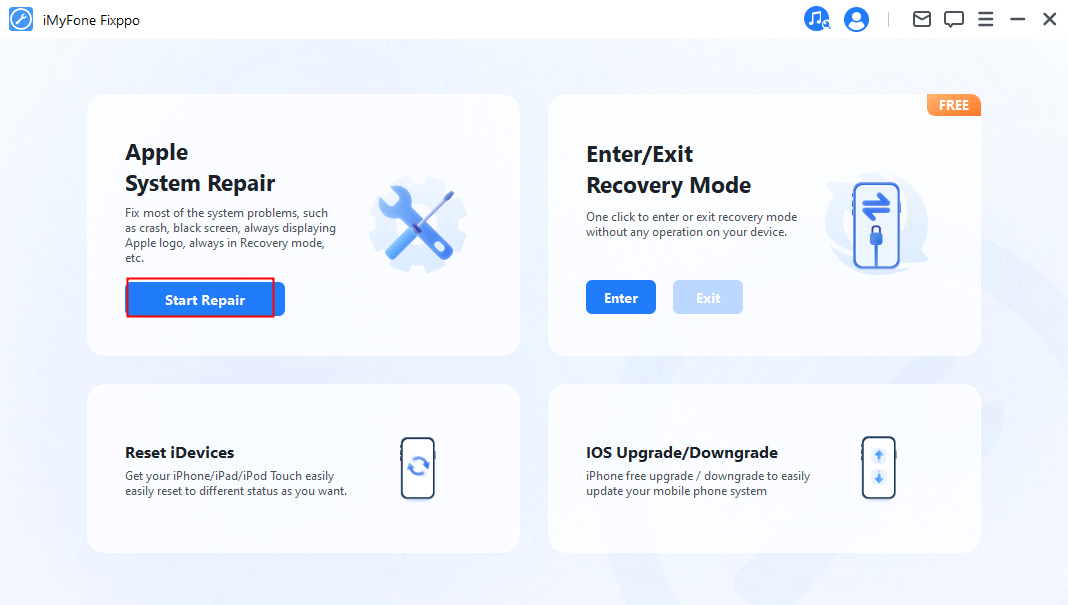 Step 2.Connect your device via a USB cable and enter DUF mode..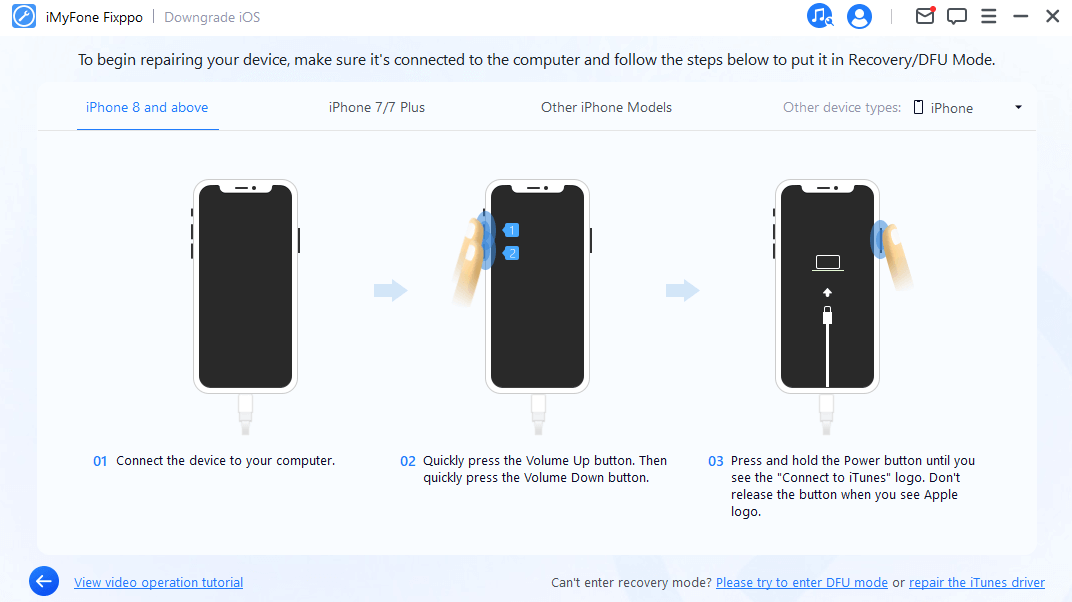 Step 3. The program will detect the model of your iPhone/iPad/iPod Touch and show you all of the available firmware for it.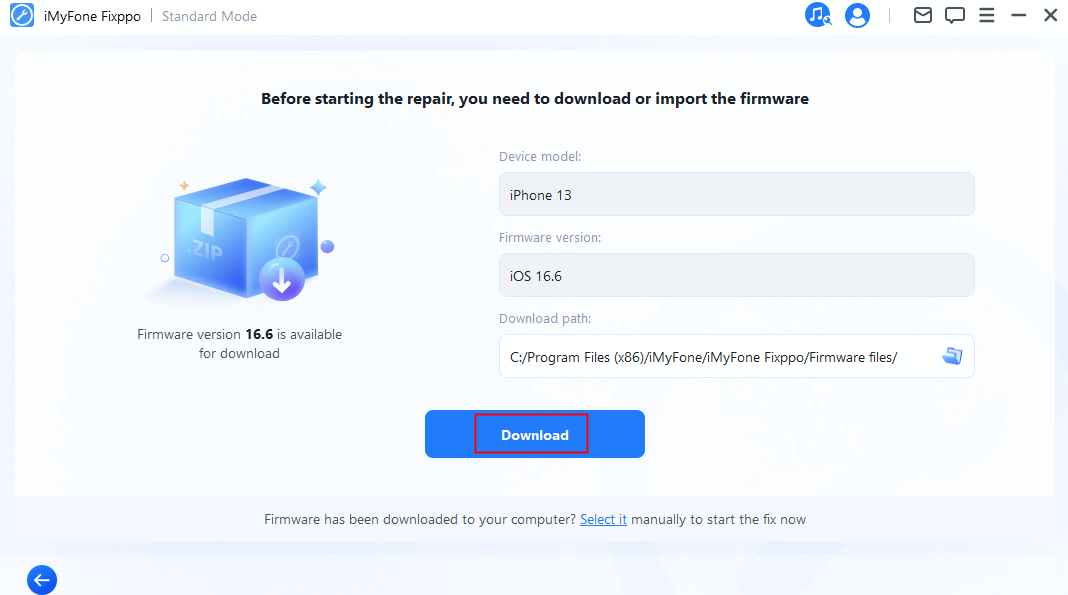 Step 4.Select iOS 17, and then click download. Once it has finished downloading, it will verify the software and install it on your device. Now that everything is ready, you can check the firmware version and proceed to refresh your software, click the Start button and wait for the whole process finishes.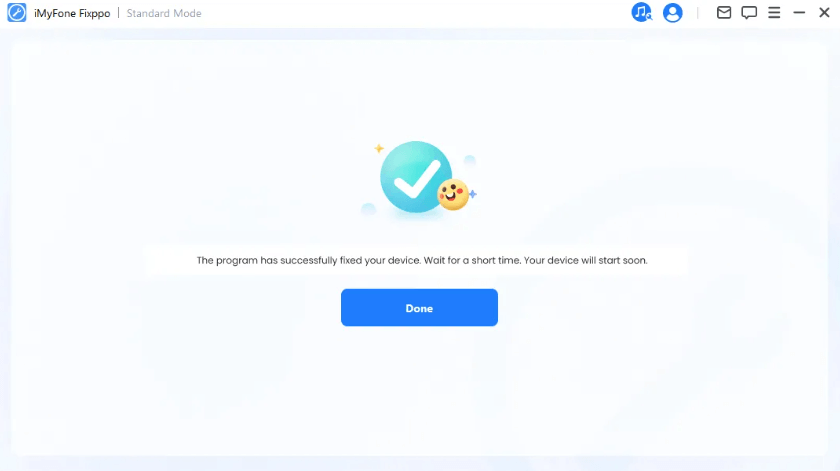 You are able to download and install the iOS version you want, as long as Apple hasn't stopped signing yet.
All of the solutions given above are effective and easy to carry out. But we can agree without a doubt that when it comes to iOS 17 not showing in the Software Update or iTunes, iMyFone Fixppo is the most effective and reliable one.
It is very easy to get the job done effectively and you are also allowed to check other users' feedback. Try out iMyFone Fixppo now by clicking the download button!