It is very convenient to use Apple devices, but once you drain the battery, you cannot use it until you charge the device. What if you plug your iPhone to the wall charger and you notice that it is not charging? This can be really frustrating as you won't be able to use the device.
Recently, we have seen this issue with the iPhone 7 users. Many people have encountered the iPhone 7 not charging issue after a few months of use. This article will help you understand why this issue occurs and what you should do to fix this issue.
Question
"I'm using iPhone 7 and since this morning it is not charging or turning on. It was working perfectly but when I plugged the iPhone 7 to the charger, I noticed that it is not charging. Does anyone know why is my iPhone 7 not charging? I have tried many methods, but nothing happened. Could you please guide me?"
Reasons Why iPhone 7/7 Plus Not Charging
The reasons for this issue are various and we are going to list some of them to help you understand the situation better.
The iPhone 7 may not be charging because the adaptor is damaged or repaired.
The damaged charging port at the bottom of the iPhone will also cause this problem.
One of the common mistakes the users make is that they use damaged USB or lightning cable for charging their device.
In most cases, it is the software or system which is responsible for this issue. The firmware of your device has a great role in charging as only it detects whenever the device is connected to the power source.
Part 1. 3 Simple Checks before Fixing
It is very important to perform some simple checks before proceeding to the troubleshooting steps for fixing this issue. 
1

Check the Charging Cable and USB Adapter
If the charging or lightning cables are damaged, there will be issues about charging. So, check the cable and USB adapter.
Step 1: First, check at both the ends of the cable for signs of visible damage. If there is no damage, use it with your USB adapter and then with the USB port on a computer to charge the device. If iPhone 7 is getting charged even with one of them, then the cable is not the problem.
Step 2: Check the wall adapter by using two different lightning cables to charge your iPhone 7. If none of them works, then the issue is with the wall adapter.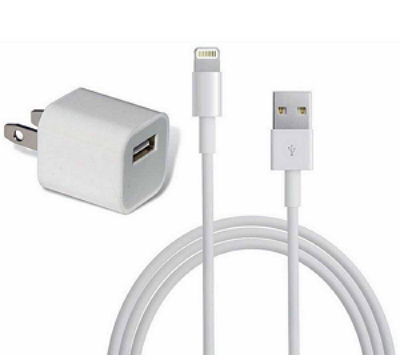 2

Check the Charging Port
Charging or lightning port on phone 7 is the one where the lightning cable is connected for charging the device. For a stable connection, you should frequently check the charging port and make sure that it is free from debris or dirt.
Use a lighting source for checking the port and if you find dirt or debris in it, take a soft cloth and gently clean it.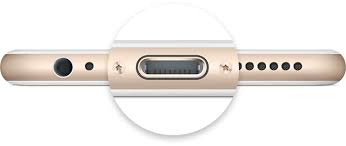 3

Check the iOS Version on Your iPhone 7/7 Plus
Outdated iOS version on your iPhone 7 can also be the reason for various iOS issues including iPhone 7 not charging issue. Follow the steps given below to check the iOS version.
Step 1: Go to Settings -> General -> Software Update.
Step 2: Your iPhone 7 will begin searching for new updates. If available, download and install the new iOS update on your iPhone 7.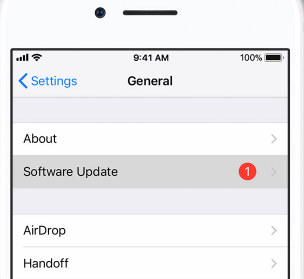 Part 2. 4 Advanced Ways to Fix iPhone 7/7 Plus Not Charging Issue
After performing the simple checks, if you see that everything is alright and still your iPhone 7 is not getting charged, you need to see these four advanced ways for fixing this error.
Way 1. Force Restart Your iPhone 7/7 Plus
This method is for forcibly turning off and then restarting your iPhone. Force restarting your iPhone 7 will eliminate minor errors like not charging.
Press and hold the power button and volume button of the iPhone 7/7 Plus until you see the Apple logo.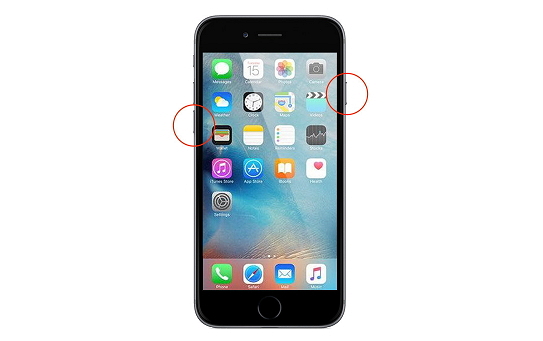 Way 2. Fix iPhone 7/7 Plus Not Charging Issue via Software (without Data Loss)
If you want to fix the iPhone 7 not charging issue without any data loss, try a professional third-party tool - iMyFone Fixppo.
It is developed with the latest technology and comes with the fastest repairing rate and a 100% success rate for solving the system issues.
Fixppo has a simple UI and people even without any technical knowledge can use it to fix iOS errors. Different kinds of iOS issues can be fixed using Fixppo in just 3 clicks.
Just follow these steps and fix the iPhone 7 not charging issue within a few minutes.
Step 1: Open Fixppo software and choose Standard mode on the home page. Now connect your iPhone 7/7 Plus to the computer and click Next. Put the device in DFU or Recovery mode if it is not recognized even after unlocking. The steps will be given on the screen for putting the device in DFU or Recovery mode.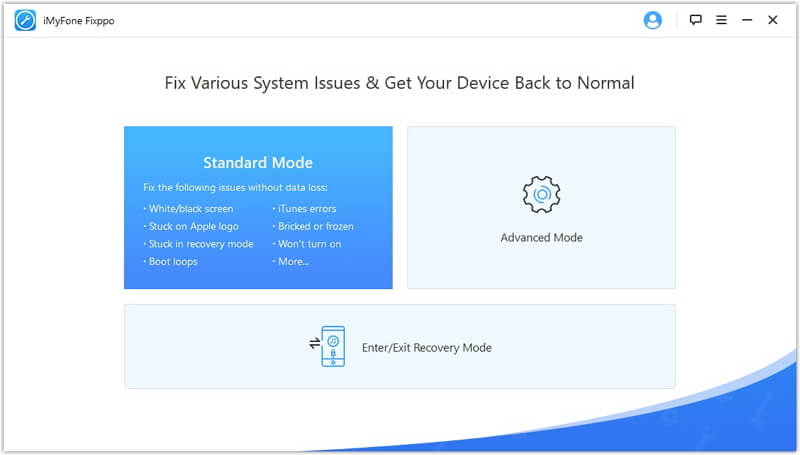 Step 2: Now download the relevant firmware version for fixing this issue. All the available firmware versions will be displayed. Choose the most relevant version and click Download. The software will be extracted automatically.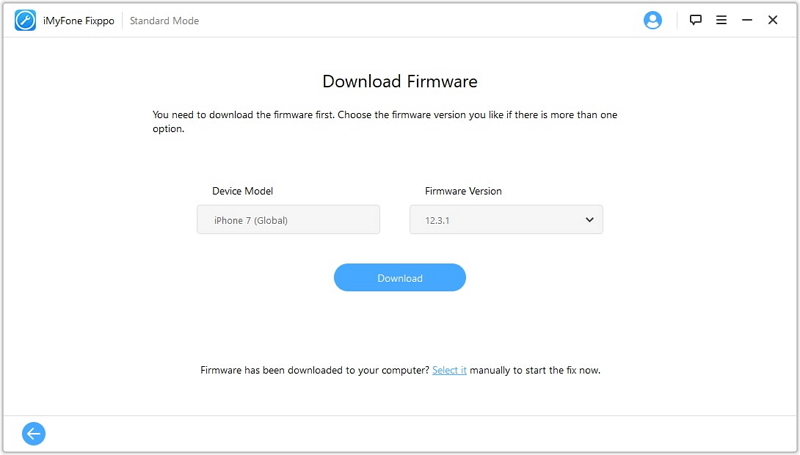 Step 3: The firmware and the device information will be displayed on the screen. Check the information and click on Start if it is correct. Don't use the device or unplug it from the computer until the process gets over.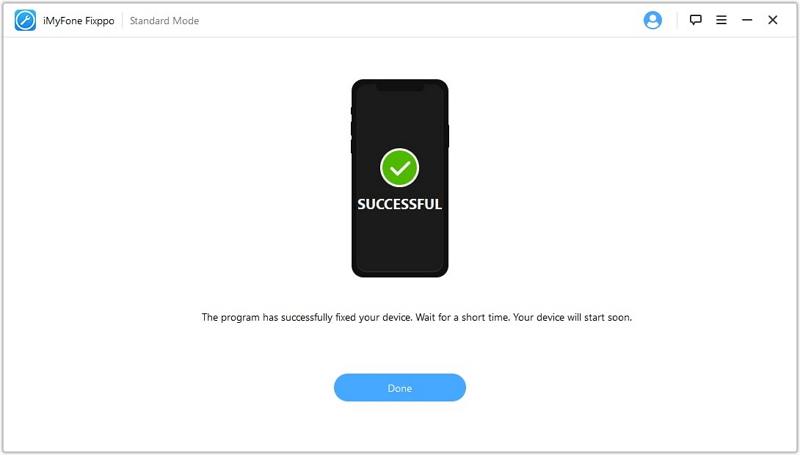 You never need to worry about your device anymore if iMyFone Fixppo is there for fixing any kind of iOS issue. It also supports all kinds of Apple devices and is compatible with all iOS versions like 13.2.2/13.2/13. Download the free version and see how effective the tool is.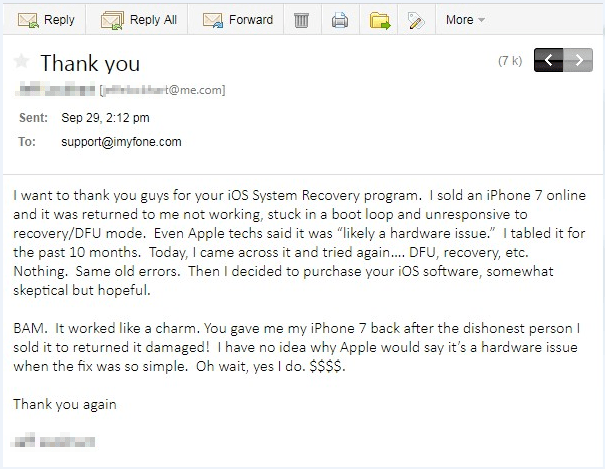 Way 3. Restore Your iPhone 7/7 Plus via iTunes (with Total Data Loss)
You can restore your device using iTunes software for fixing this issue, but the data of your device will be totally lost in the process.
Step 1: Open iTunes on your personal computer and connect your device.
Step 2: Click on Restore iPhone and then click "Restore".
Step 3: After the process is over, your device will become new with factory settings.

Way 4. Contact Apple Support to Check Hardware
Finally, when you have tried all the methods and the issue is still not getting fixed, contact the Apple Support Center and get the iPhone 7 hardware checked. Tell them about all the methods you tried for fixing this issue. The professionals at the Center will thoroughly check the iPhone and explain the issue to you.
Conclusion
Fixppo by iMyFone is an advanced iOS repair tool for fixing iPhone 7 not charging issues if there is something wrong with the system or software. You can also try other methods given in this guide if you want. Just leave your comments below if you have any queries.