Apple just announced the latest iOS 16 beta version which can perfectly realize face ID recognition while wearing a mask. This is great progress in face ID development history since the COVID-19 is still severe outside, and it is risky for people to take off the mask for facial unlock.
However, some users complained that the Face ID with a mask unlocks feature is not working, or their iPhone is stuck on unlocking face ID with a mask on. Don't worry, we are here to solve this problem, read on and find out how.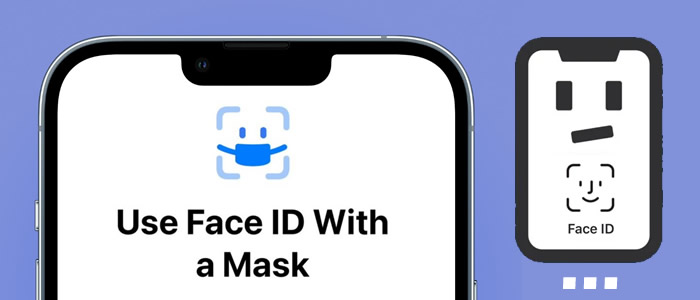 [Quick View] How to Unlock iPhone With a Mask On
Set Up Masked Face ID
Requirements
Need to upgrade your iOS version to
the latest iOS 16 and iPhone 14 or later devices
. (Now published as a beta version, and the official version is approximately coming up in March or April, keep an eye on it!)
Now follow the steps to set it up:
Step 1. Go to 'Settings' > 'Face ID & Passcode' on your iDevices.
Step 1. Enter your passcode to confirm.
Step 1. Enable the 'Use Face ID With a Mask' option, all done.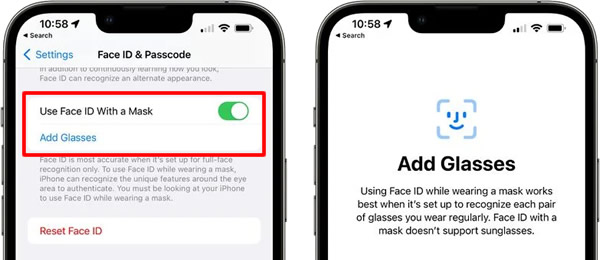 Note: The newly added feature "Add Glasses" brings convenience to those who always need to wear glasses. Face ID could work more accurately when you're wearing a normal pair of glasses and a mask at the same time.
3 Ways to Fix Unlocking Face ID with Mask Stuck or Not Working
You can try with these 3 ways to see if they could solve your problem.
Method 1

Check Your Front Camera
If you are using a phone case or protector, it's quite important to make sure that nothing has covered or at the edge of the front camera, what Apple called the TrueDepth camera as well. Or that might prompt an alert on the screen says 'Camera covered' with an arrow pointing at the TrueDepth camera.
Or you can gently wipe the camera to see if there is stains or fingerprint on it. Give it a clear vision to identify.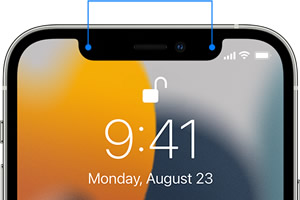 Method 2

Reset Face ID
You can reset the Face ID for a try as well. Go to 'Settings' > 'Face ID & Passcode' > 'Reset Face ID'. Then follow Apple's official tutorial to set it up again.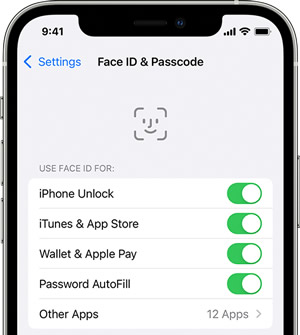 Method 3

Use an iOS System Fixer to Repair iPhone Masked Face ID Unlock Problem
If those methods above couldn't help, the ultimate way to solve this problem is by using an iOS system recovery tool. It is an expert in solving various problems while using iPhone, iPad, and iPod, such as screen stuck, boot loops, keeps turning on and off, and of course, the face id problem.
Main Features About iOS System Fixer
Easy to fix various iOS problem.
Just need 3 clicks to repair your iPhone, iPad, and iPod.
Compatible with all iOS devices and versions, including the latest iPhone 14 and iOS 16.
No data loss during the fixing process and 100% success rate.
Step 1.First of all, please download and install iMyFone Fixppo on your computer, you can download from the button above. Then launch it and connect your iPhone to computer via a USB cable.
Step 2.Choose 'Standard Mode' from the welcome screen. Make sure you have put your iPhone in DFU or Recovery Mode, or you can follow with the on-screen instructions to enable.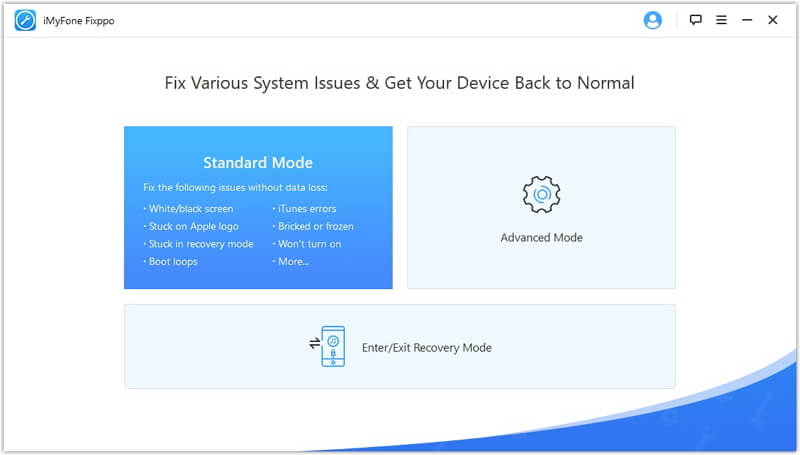 Step 3.When your iPhone has successfully detected by Fixppo, you can choose the firmware version to download, click the 'Download' button to proceed.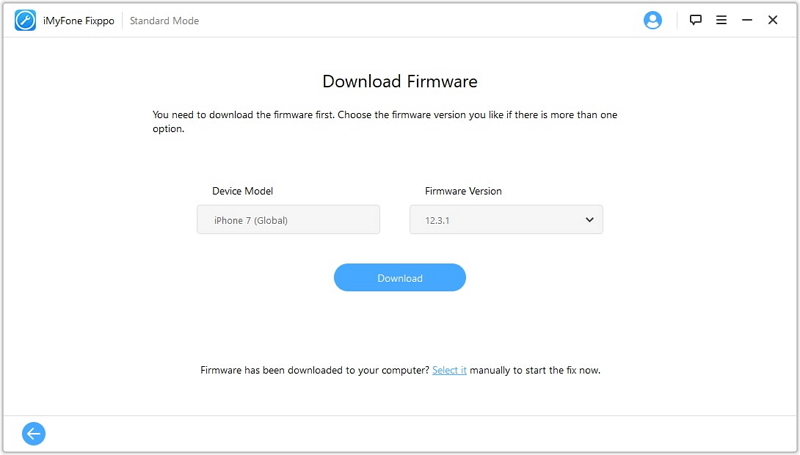 Step 4.Once the download complete, click on the 'Start' button to going on, then wait till complete.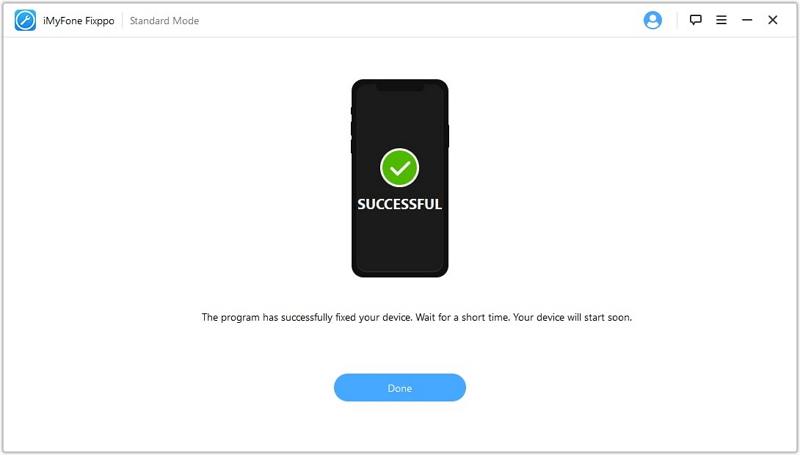 FAQs: More Tips About iPhone Face ID Problems
1

Why does iPhone Face ID keeps saying move phone higher/lower?
This may happen because of the old iOS version, front-facing sensors more… You can try to restart your phone, reset your Face ID, update the iOS version to solve the problem.
2

Why does iPhone Face ID not available?
If you haven't update iOS version to the latest version, do not cover your face while unlocking iPhone. Or you can try these methods: check the TrueDepth Camera, hold your iPhone in portrait orientation, restart your phone, set another way for unlocking, use an iPhone repair tool to fix.
Conclusion
You have learned the way to enable the latest face ID to unlock with a mask on iPhone, if you encounter a stuck or not working problem, follow the methods above to solve the problem.