The latest iPhone software iOS 16 update has been released and the iPhone users are excited to experience the new features of it. But reported by some users including iPhone 11/12 users, it is quite a hard task to install or download the latest firmware as the iOS 16 is taking forever to update on their iPhone.
Therefore, we've come up with some useful solutions that can guard you to climb up the ladder and pave away your issue of iOS 16 taking hours to update no matter you are updating over the air or updating using iTunes. The tips offered below also works if you are updating to iOS 16 or earlier versions. Check them now!
FAQs about iPhone Update Taking Forever
Here are two frequently asked questions by many users who have encountered the iOS update taking forever issue.
Q 1. Why Is My Software Update Taking So Long?
Downloading other files while downloading the iOS update files
Unavailable internet connection
Unknown system issues
Q 2. How Long Does iOS 16 Take to Download and Install?
There are two factors influencing the speed of downloading and installing the update files: internet connection and the size of the update. So please make sure that your device has been connected to a stable WiFi network. Here we will take the iOS 14 update as an example:
| Task | Required Time (Minutes) |
| --- | --- |
| iOS 16 Download | 3 - 10 |
| iOS 16 Installation | 10 - 20 |
| Set up iOS 16 | 1 - 5 |
| Total iOS 16 Update | 15 - 60 + |
The All-in-One Software to Fix iPhone Taking Forever to Update
If it takes too long to update your iPhone, iPad or iPod touch via OTA or iTunes, you cannot miss this all-in-one tool to solve this issue easily for you. Keep reading on.
iMyFone Fixppo iOS System Recovery is one of the most amazing tools to quickly fix all the iOS-related issues. Not only does this powerful tool help you deal with iOS update stuck issues like iOS 16 taking forever to update, but also it is able to fix issues with no data loss on your device.
It is so easy and just 3 clicks are needed.
It solves all iOS-related issues with a 100% success rate.
It is compatible with all iOS devices and iOS versions, including the latest iPhone 14 and iOS 16.
It has been proved to be trustworthy by many media sites around the world.

Step 1.Get the tool installed over your computer and launch it. Now, select the 'Standard Mode' from the main screen.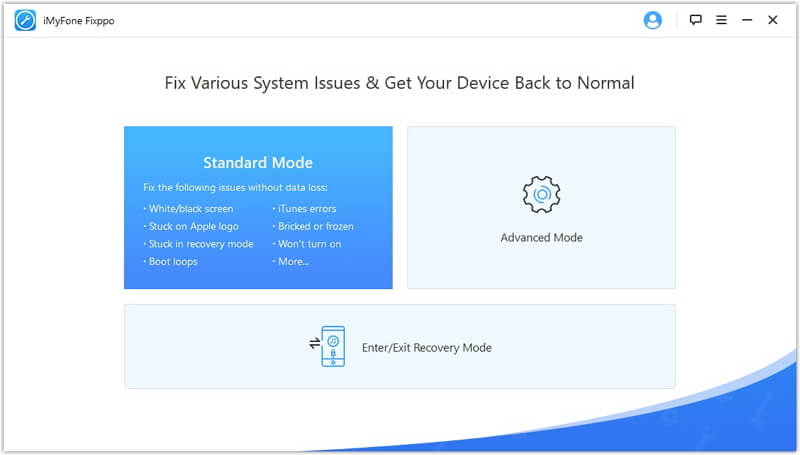 Then connect your device to the computer. If it is able to be detected, this program will proceed to the next step. If not, you need to put your device in DFU or Recovery Mode with the on-screen instructions.
Step 2.Now your device will be detected by the software and all the compatible firmware versions for your device will be offered. Choose a firmware version and click the 'Download' button now.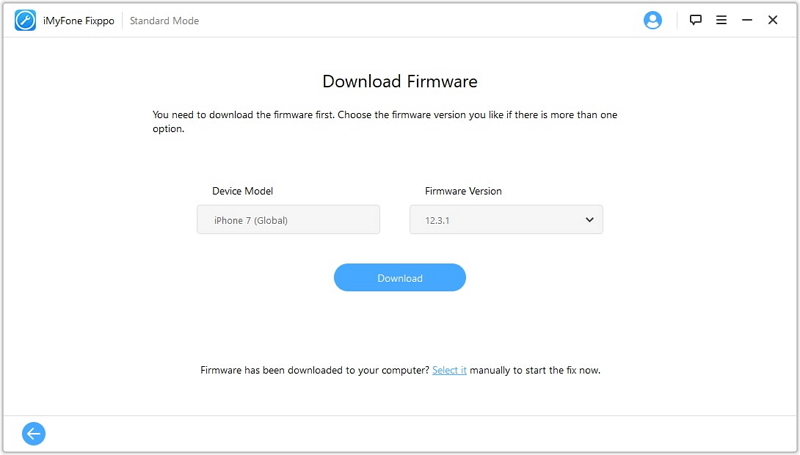 Step 3.Lastly, once the firmware download is complete, hit the 'Start' button to continue. You just need to wait a short while.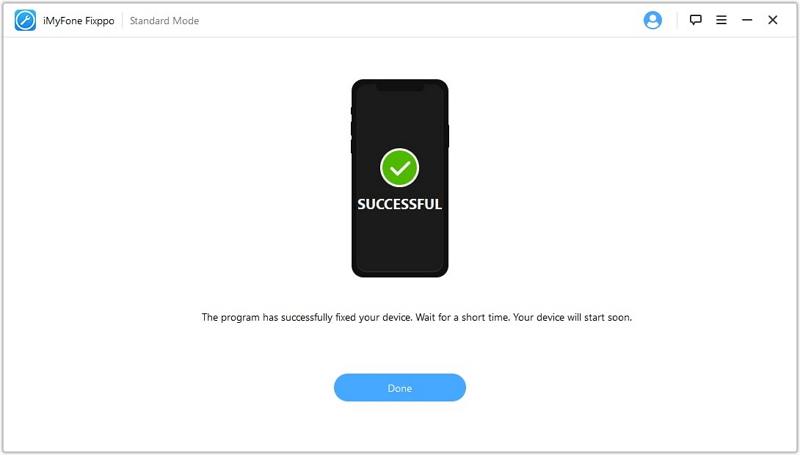 If you still have doubts about this tool, feel free to check other users' feedback.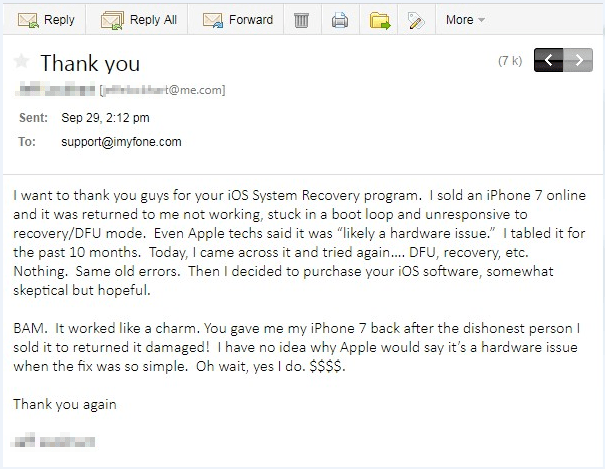 Before checking the details about other common methods if your iPhone update takes forever to download or install, we will provide you a brief comparison table. So you can make your own decision according to your needs.
Success Rate
Difficulty
Required Time
Data Loss
When to Choose
Fixppo in Part 1
High
Easy
Short
No

Update via OTA taking forever

Update via iTunes taking forever

Encounter all other system issues

Basic Methods in Part 2
Low
Easy
Short
No

Update via OTA taking forever

iTunes Restore in Part 3
Medium
Complex
Long
Yes

Update via iTunes taking forever
6 Ways If iPhone Updating to iOS 16 for Hours Over The Air
The following methods are the most basic ones you can try if you have met the iOS updates taking hours issue over the air.
2.1. Force Restart iPhone
If iOS 16 is taking hours to update, you must go with the simplest way of solving the problem by forcing a restart on your iPhone. Depending upon your iPhone model, the restart is carried out in a different way. For your ease, we have listed all of them right here.
For iPhone 6 and below, you need to thumb down the 'Home' and 'Power' keys till you get the Apple logo on your screen.
Likewise, if you have iPhone 7/7 Plus, you need to thumb down the 'Volume down' and 'Power' keys simultaneously.
In case you are using iPhone 8, 8 Plus or later models including iPhone 11/12, you need to briefly tap the 'Volume up' button and repeat it with the 'Volume Down' button subsequently. Lastly, hold the Power key down and keep it down until the Apple logo appears.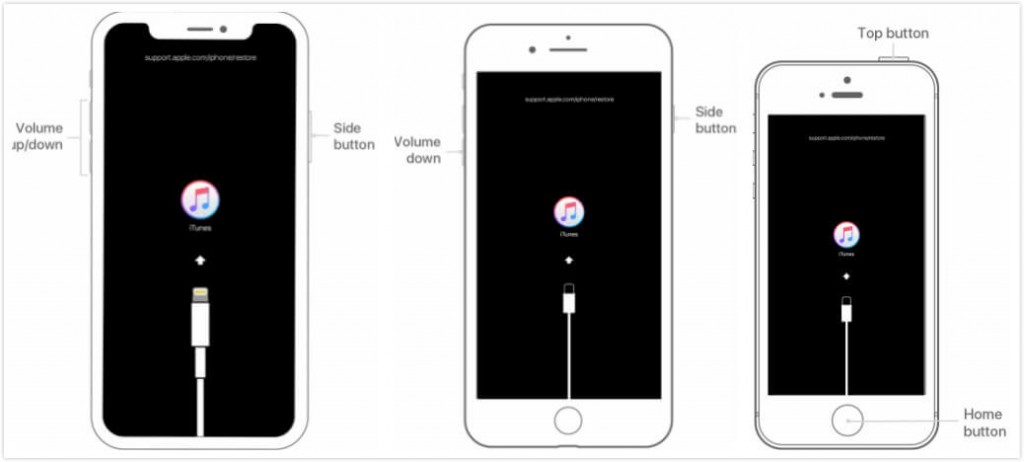 2.2. Check Network Connection
There is a possibility that the network connection must be posing a problem and hence, iOS 16 is taking hours in updating your iPhone. If you are updating your device through the cellular data, you need to be sure that the network connection is consistent throughout the process. If it doesn't, we recommend that you use a Wi-Fi connection over Cellular data to stop iOS 16 taking forever to update.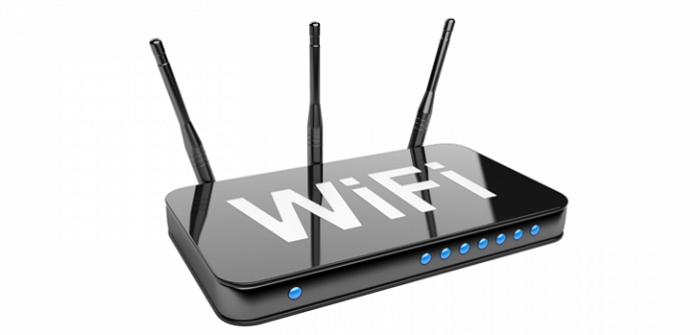 2.3. Check If There Is Any Problem with Apple Server
Well, if you are still reading the article then most likely, the Apple server may have been experiencing tremendous traffic and has been down temporarily, triggering iOS 16 taking forever to update issues in not just your device but in several other devices too. Or perhaps, you might have been trying to upgrade your device when the Apple server is under the maintenance process.
To ensure if it is the root cause of the disruption, you can check it with Apple customer service. Generally, when new software is released, the server is usually very busy and some stuck issues could happen. In such a situation, we would suggest you wait and update your iPhone sometime later.
2.4. Reset Network Settings
You can reset the network settings in order to remove all the glitches that might have been creating hindrance in network connection if iOS 16 is taking forever to update.
Tap on 'Settings' and visit the 'General' button.
In the 'General' tab, select the 'Reset' and then hit on 'Reset Network Settings'.
If asked, then enter the passcode and proceed by confirming the selection.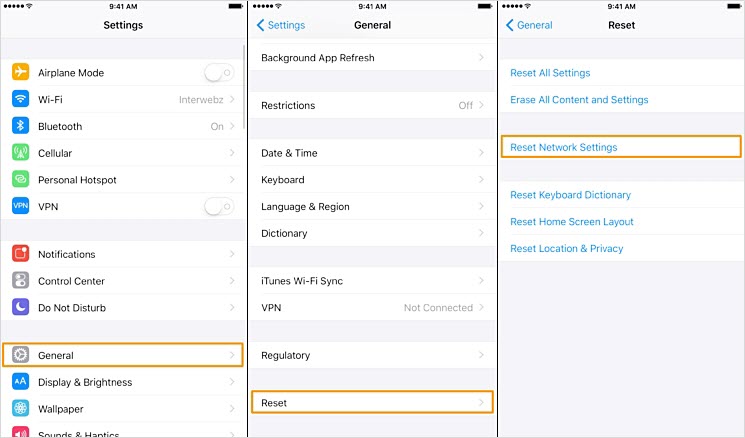 2.5. Check iPhone Storage
With the advents of newer updates, more storage is consumed by your device. So, as a golden tip, you must ensure that your device has enough storage or else you're likely to meet the problems like "unable to update", "iOS 16 taking forever to update" or the 'Download and Install button grayed out'.
To check this, head on to the Settings, navigate to the 'General' tab, then get into Storage & iCloud Usage -> Manage Storage to check the status of your device storage.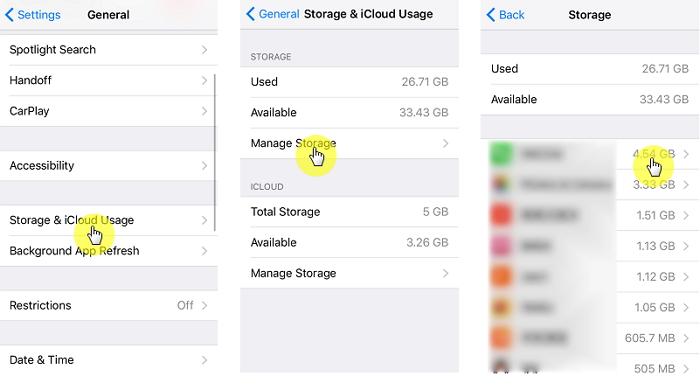 2.6. Use iTunes to Update iPhone
If you have tried out the other steps and iOS 16 update is still not completed, then you can try to install the newest version using iTunes. Here's what you need to do.
Connect your iPhone with the PC and launch the iTunes.
Select the device icon from the iTunes' screen and get into the 'Summary' section.
Tap on the 'Check for Update' button followed by the 'Download and Update' option. Your device would now be updated with the latest software iOS 16.

A Common Way If iOS 16 Updates Taking Forever via iTunes
If you cannot normally update iPhone to iOS 16, you can restore iPhone by using iTunes. In this part, we will focus on how to restore your device using the Recovery Mode with iTunes. Please note that this method will erase all data on your device.
Connect your iPhone and PC by the lightning cable and launch iTunes on your PC.
To get into Recovery Mode you need to follow the force restart steps mentioned in the former part of the article. But this time don't let go of the buttons on Apple icon, instead, keep holding the buttons till you get to see the following recovery screen on your iPhone. If you are not sure how to do that, check this guide.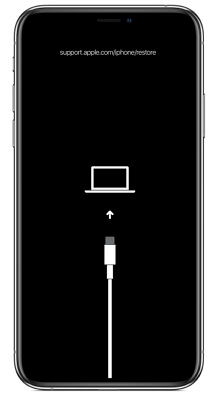 Your iPhone will be detected in recovery mode and you need to click OK. You now need to choose the 'Restore iPhone' option. Confirm your actions.
After the process is complete, if you want to restore your iPhone from a previous backup, you can reconnect it to your PC. Launch iTunes again, get into the 'Summary' section and this time you need to choose the 'Restore Backup' option. Choose the desired backup file from the popup windows and hit 'Restore'. If you want to restore individual app data from iTunes backup, you can try this tool - iTransor iPhone backup and restore tool.