"I am having problems getting new photos on my Mac. I am using MacOS Sierra 10.12.1 and Photos 2.0. My iPhone iS running iOS 16. I have tried everything but it just shows that it's uploading but nothing happens. Any idea what I can do?"
Photo Stream has been celebrated as one of the best ideas Apple has had so far but it's not without its problems. It is not uncommon to see photos added on iPhone not show up on other devices like an iPad. Sometimes, Photo Stream can fail to even register new photos taken or like in the above situation, fail to add the photos to Mac or PC. This article provides you with a few solutions that you can try to fix the issue. There is no magic-bullet so we recommend you try each on in-turn until something works.
5 Tips to Fix Photo Stream Not Syncing (iOS 16 Supported)
1

Does Your iPhone Have Enough Power?
By rule, your device needs to have more than 20% battery for Photo Stream to work without issues. So, take the time to charge your device before you try to sync the photos. This is on top of ensuring your Wi-Fi network is solid.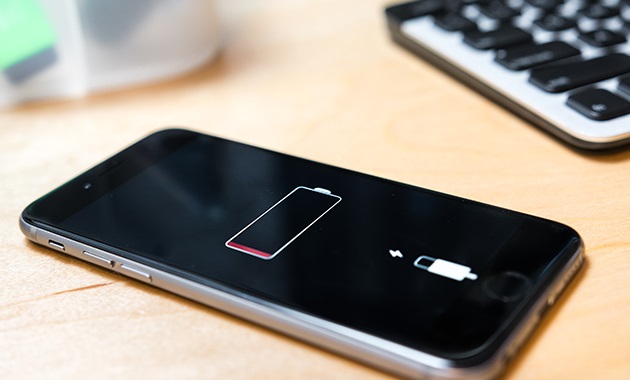 ---
2

Close the Camera App
Most people don't know this but photo stream may fail to work if your Camera app is still open. In fact, it will only work if your camera app is completely closed. We don't mean, once you are done taking the photo you press the home button. We mean completely close the Camera app: Double tap on the home button and close the camera app up completely. Doing this will kick start the Photo Stream syncing process.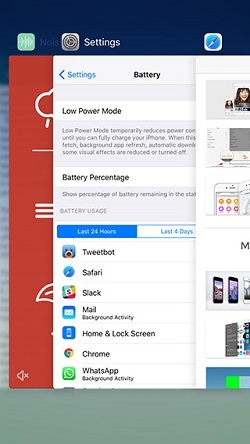 ---
3

Are You Sure My Photo Stream Is Enabled
It may seem like such an obvious thing but it is not uncommon to forget to turn on Photo Stream and then when you try to use it, you wonder why it doesn't work. So, take a moment to check that Photo Stream is enabled in settings.
To do this you can either go to Settings > Your Apple ID > iCloud > Photos. Scroll down to tap on "Upload to My Photo Stream" and make sure that its turned on. You could also reach it by going to Settings> Photos & Camera and turn on "Upload to My Photo Stream" and "Shared Photo Streams."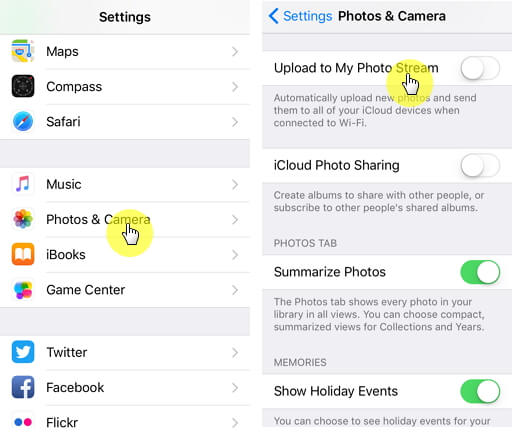 ---
4

Reboot the iPhone
A simple reboot of the device can do wonders. If you're sure Photo Stream is enabled, reboot the device and try again.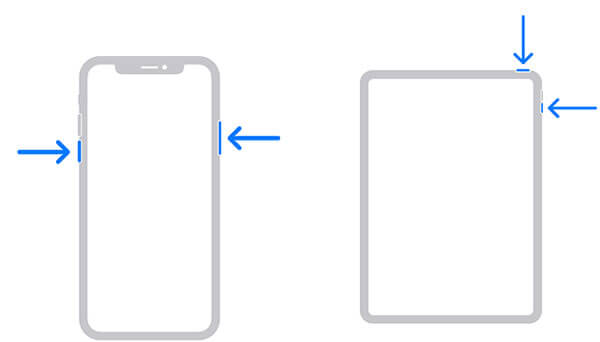 ---
5

Turn Off Wi-Fi and Reconnect
Turn off Wi-Fi on all devices where Photo Stream is not syncing correctly and then reconnect to see if the problem is fixed. You can also "forget a network" and re-add it before trying again.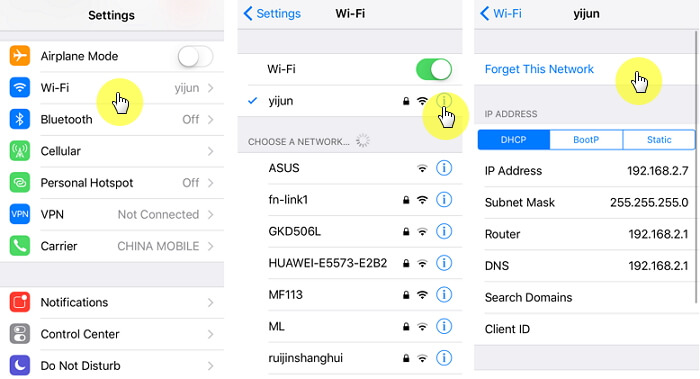 If all the above ways cannot satisfy you, you can choose an iTunes/iCloud alternative tool to help you - iMyFone iTransor. Learn more from here.