The Firmware File Is Corrupt or Not Compatible? Check 7 Methods Here!
Category: iPhone Issues
5 mins read
Mobile companies constantly offer firmware updates to improve device security and operating system speed; iPhone is no exception in this race. However, such updates can sometimes land you in hot water and you might encounter problems like "The iPhone could not be updated because the firmware file was corrupt" or "The iPhone could not be updated because the firmware file is not compatible."
Sometimes when people try to restore their iPhone, the error message "The iPhone could not be restored because the firmware file was corrupt" or "The iPhone could not be restored because the firmware file is not compatible." also pops up on the screen.
If you are experiencing such problems, you're in the right place. This article will introduce 7 methods to solve this firmware issue, just keep reading!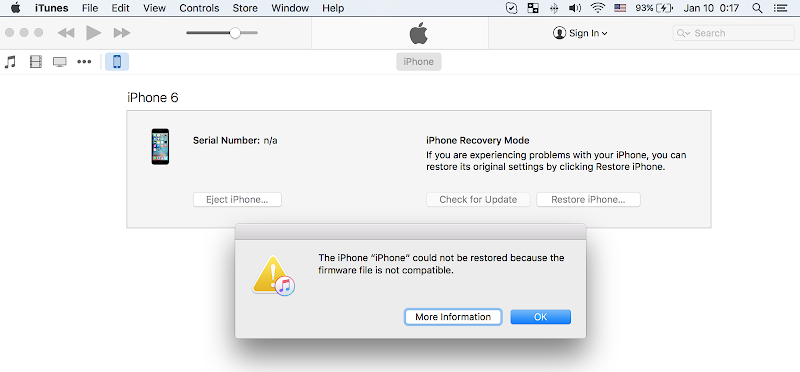 What is iPhone Firmware?
iPhone firmware is actually the brain of the device that controls its functionality. It contains the basic engineering of the device and its functions. Third-party apps interact with the firmware to ask for permissions, installations and compatibility. In simpler words, iPhone firmware is actually an operating system of the device just like windows. Every operation in your device is controlled by the firmware, for example, rebooting, opening camera or installing apps.
Before proceeding, you can check this comparison table to find the most suitable part.
7 methods to solve this firmware issues
Method 1

Restart the iTunes/Finder and PC to Fix "The Firmware Is Not Corrupt or Compatible" Issue

Firmware corrupt or compatibility issues often arise because the computer was not able to find or recognize the right firmware files for your iPhone. In this case, you can simply restart your PC and iTunes to resolve this issue.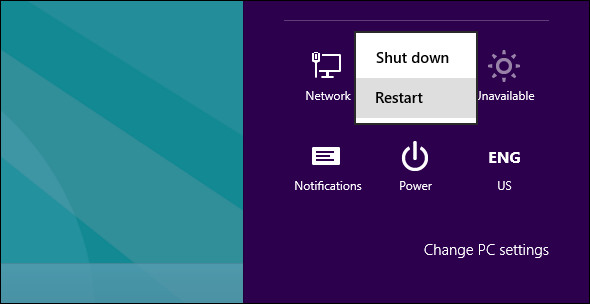 ---
Method 2

Update iTunes/Finder to the Latest Version

If you are trying to update iPhone firmware with an older version of the iTunes and see the error message, you need to take a step back and first update the iTunes/Finder to the latest version.

For iTunes on Windows or Mac OSX

Step 1. Launch iTunes.

Step 2. Look at the menu at the top and click Help (Windows)/iTunes (Mac OSX).

Step 3. From the drop-down menu that comes up, click Check for Updates.

Step 4. Follow the instructions on the screen to install the latest update.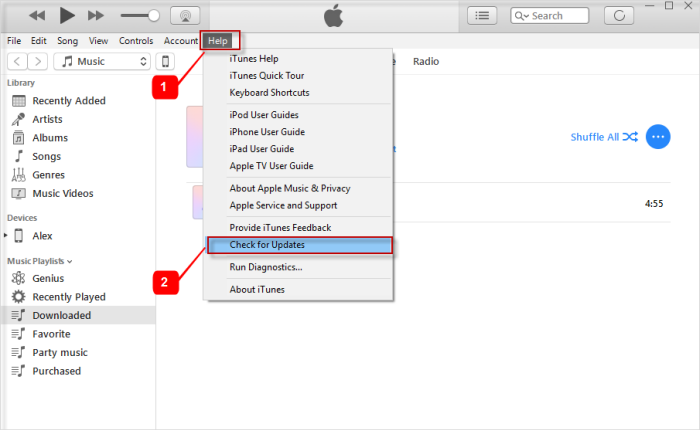 If you are using Finder, just go to App Store to see if there are any available updates.
If you don't see the "Check for Updates" button, it means the iTunes is downloaded from Microsoft Store, and the Store will automatically update it.
---
Method 3

Reinstall iTunes/Finder To Fix Incompatible Firmware File Issue

If firmware corrupt or compatibility error is still testing your patience and not going away, try reinstalling the iTunes/Finder. Sometimes iTunes/Finder configuration doesn't match firmware files and iTunes/Finder upgradation can not solve the solution. After reinstalling the the latest iTunes/Finder, try to update or restore your iPhone again.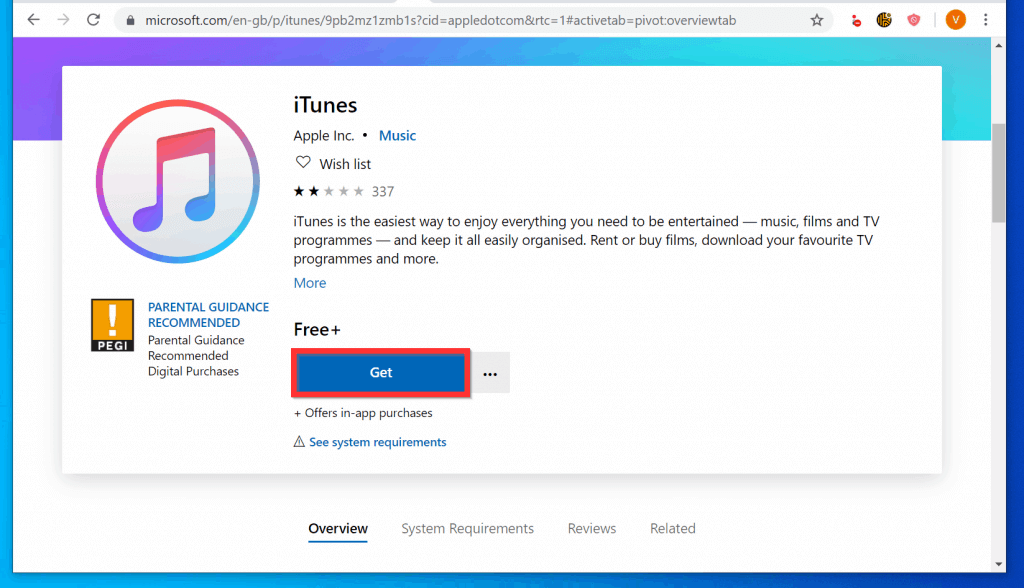 ---
Method 4

Uninstall Antivirus Software to Resolve "iPhone Firmware File Is Corrupt or Not Compatible" Error

Uninstalling the antivirus software on your computer or iPhone can resolve this issue because such security software sometimes blocks installation of firmware. The problem "The iPhone could not be updated/restored because the firmware file was corrupt or is not compatible" mostly goes away after you uninstall antivirus software.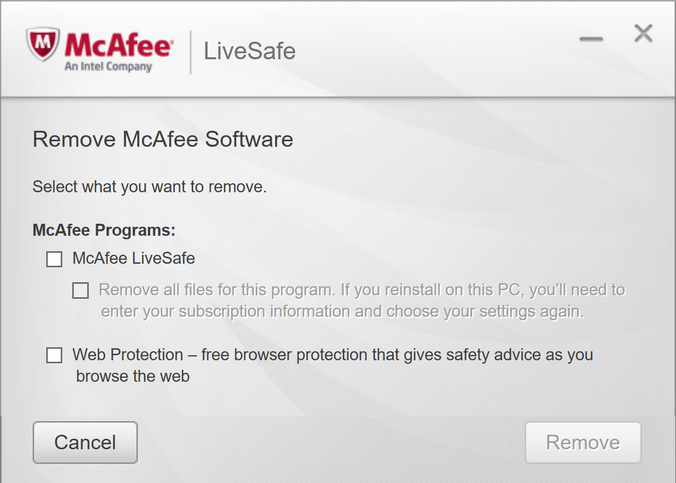 ---
Method 5

Update/Restore iPhone Directly without iTunes (No Data Loss)

If all above methods fail to help you, you should try iMyFone Fixppo. It is regarded as the best approach to solve most iPhone problems, including firmware corrupt or compatibility issue. With it, you can install the firmware to your iPhone without any problems. Following are some top-notch features of it:
Fix All iOS Issues. It applies exclusive technology to fix all iOS problems such as firmware corrupt or incompatibility, iPhone stuck on Apple logo, recovery mode, boot loop, and so on.
Easy to Use. A simple process guarantees that your device will be back to normal with several clicks.
Full Compatibility. It is compatible with all iOS devices and iOS versions including the newest iPhone 13/12/11/X and iOS 16.
100% Safe. No plug-in and virus. The interface and steps are very user-friendly.
Now, just follow the simple steps below to save your iPhone without data loss.
Step 1. Launch the program and from the main interface, choose "Standard Mode".  If you want to restore your iPhone, choose "Advanced Mode".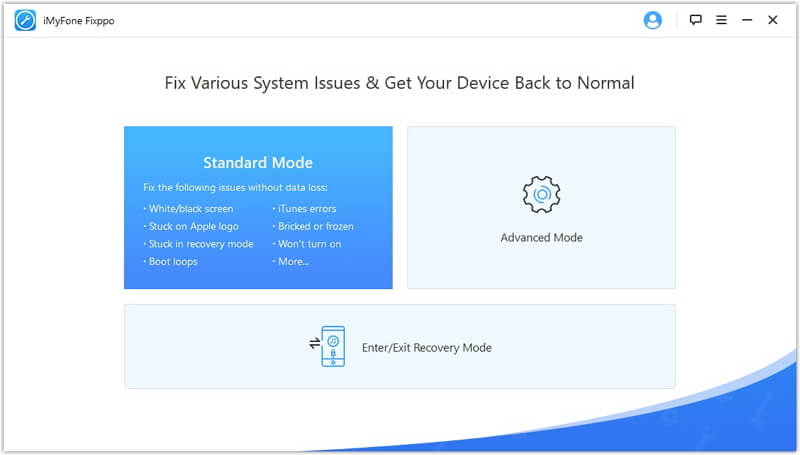 Connect the device to the computer using USB cable and click "Next". If your device can not be detected, follow the instruction to put your device into DFU mode or Recovery mode.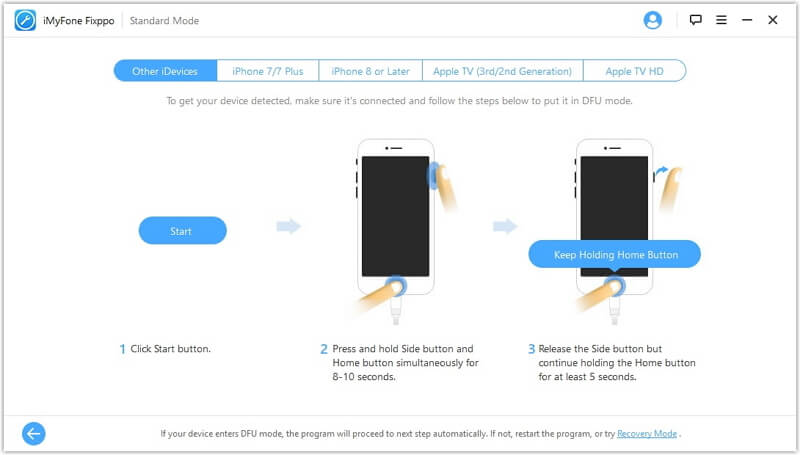 Step 2. After detecting your device, the program will provide all the suitable firmware for your device, all you need to do is to choose a version you like and click "Download" to begin the download process.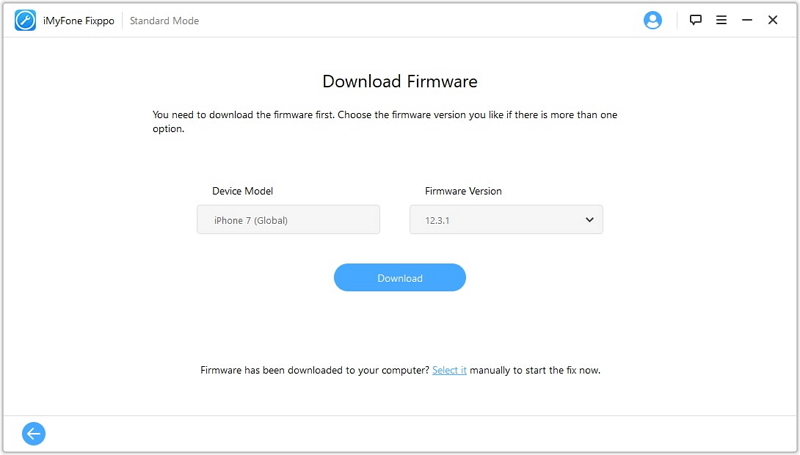 Step 3. Once the firmware is download, click "Start to Fix". Fixppo will automatically begin repairing the iOS system and installing the compatible firmware. It will just take a few minutes to finish the process.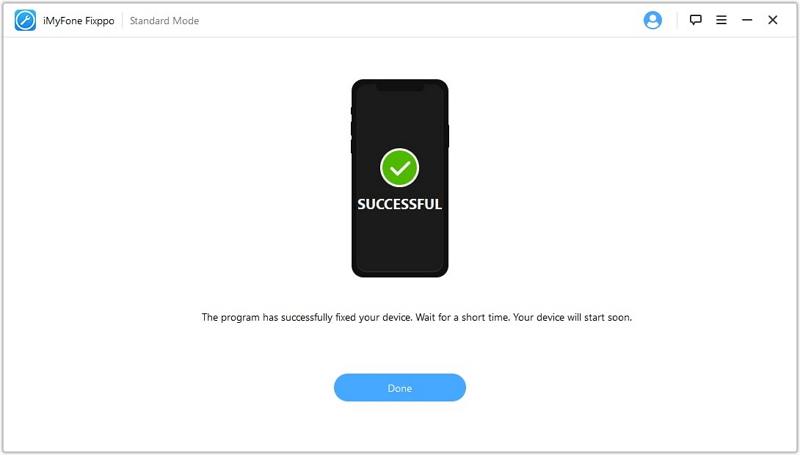 A few minutes later, the device will restart in normal mode. This program is highly praised by users. You can now download iMyFone Fixppo to install the compatible firmware to your iPhone.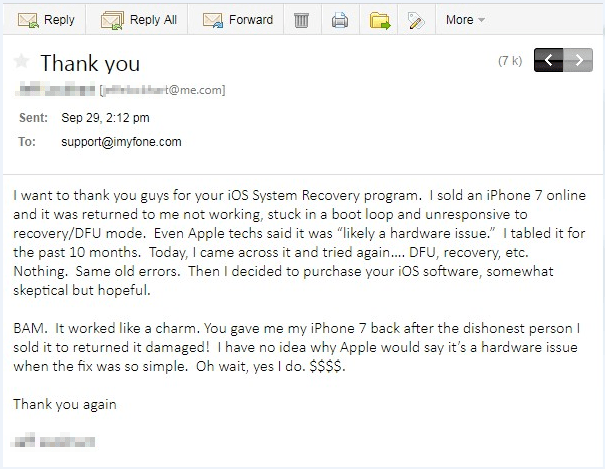 ---
Method 6

Manually Install iPhone Firmware to Resolve Corrupt or Compatibility Issue (Tech-Savvy)

This method requires professional skills to manually download and install the firmware files. So if you're not a tech-savvy, consider twice before you try this method. In the very beginning, you need to find and download firmware files from IPSW and make sure these files are meant for your device. Let's break down this whole process into smaller steps:

Step 1. Download appropriate files from IPSW.

Step 2. Connect your iPhone with your PC and open iTunes/Finder.

Step 3. Once connected, iPhone will prompt an alert; Simply tap Trust on your screen.

Step 4. Press and hold Option key (MAC) or press and hold Shift key (Windows) after iTunes/Finder detects your iPhone.

Step 5. Now click Check for Update on your computer screen.

Step 6. Locate and select IPSW firmware files on your computer.

Step 7. Once files are selected, you will see Update button, click this button to continue.

Step 8. iTunes/Finder will install the updates and restart your iPhone and you will see Success message on iTunes dashboard.

You can read more and dig deeper into this method here.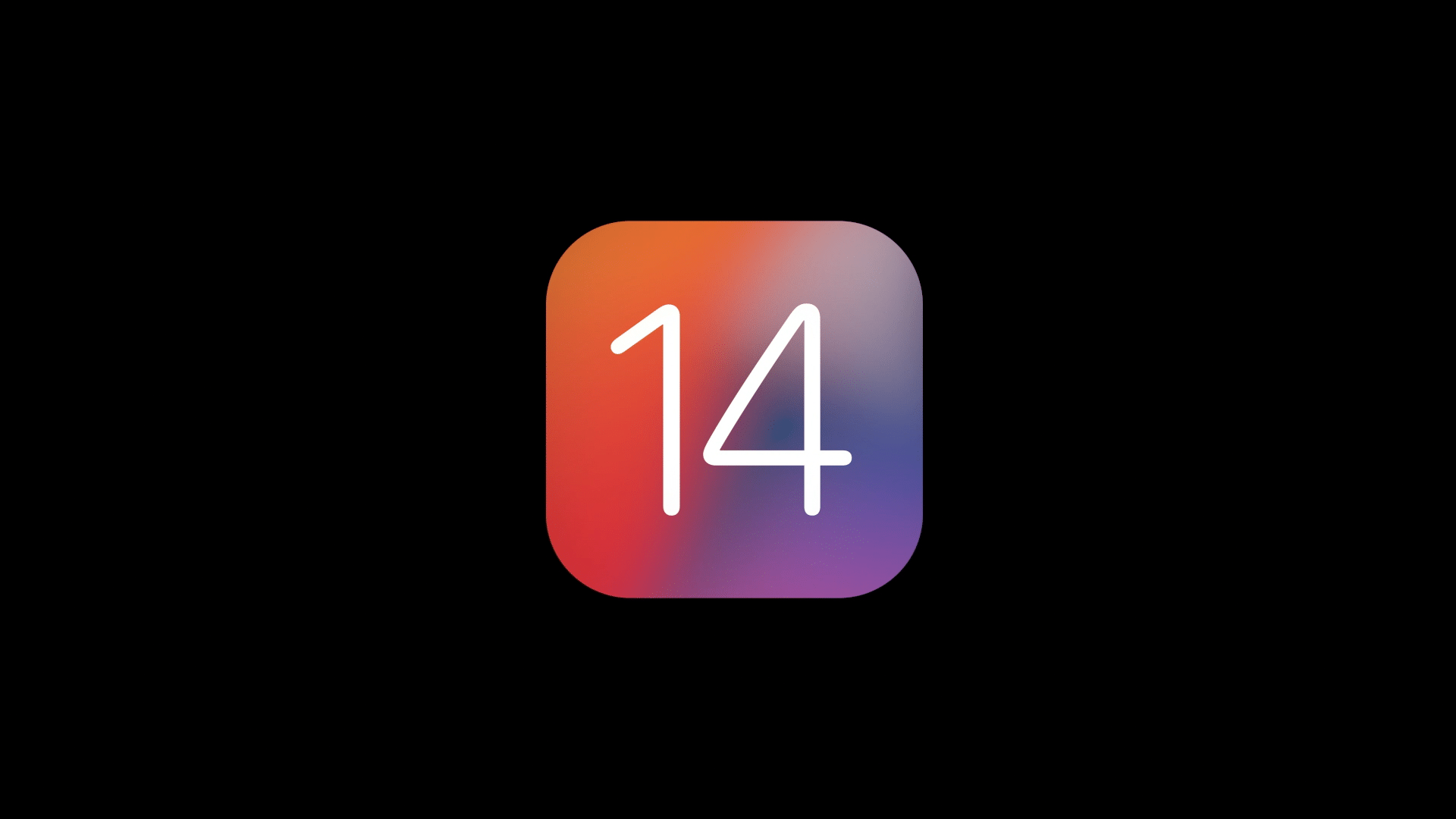 ---
Method 7

Restore iPhone with DFU Mode (Data Loss)

DFU mode is a comparatively complex method to restore. DFU mode will take you to restoration process no matter if your device is stuck or crashing again and again. But this way will erase all your data, so remember to backup your iPhone in the very beginning.

Step 1. The first step is to put your device into DFU mode, and you can watch this video for detailed steps.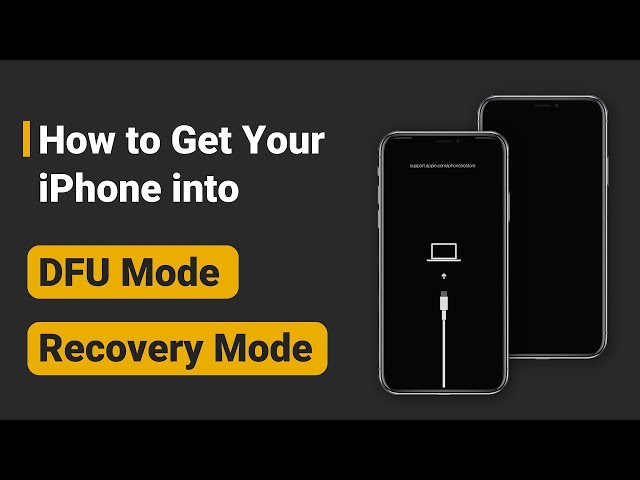 Step 2. When you see "iTunes has detected an iPhone in recovery mode", click OK and then choose Restore iPhone.
Waiting for several minutes, and your iPhone will be like a new one and all the problems are swiped away.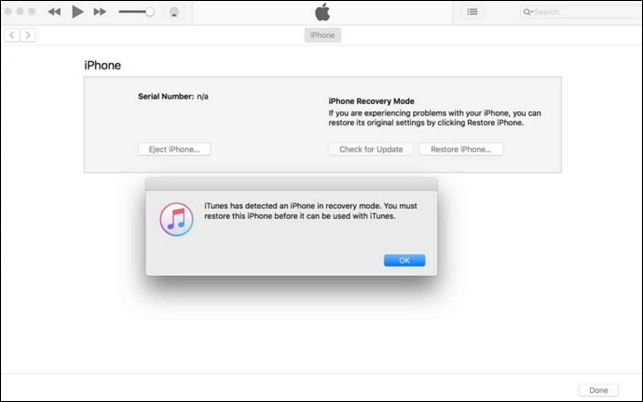 Conclusion
Errors like "The iPhone could not be updated or restored because the firmware file is corrupt or not compatible." can be fixed with any of the above methods. You can find the most suitable methods and give it a try. Among them, the iMyFone Fixppo which uses iTunes independent approach to fix iPhone firmware corrupt or compatibility issues is highly recommended. Just download it for a try!