9 Ways to Fix Unable to Load Video on iPhone
Category: iPhone Issues
5 mins read
"Unable to load video, an error occurred" notice appearing, remains a chronic problem for iPhone users, regardless of iPhone model, even after installing the latest iOS update. You want to get this fixed as quickly as possible so you can get back to watching your favorite videos on your iPhone. And here we are going to list down the 9 easy ways to fix unable to load video on iPhone.
1

Switch to a Better Network

Switch to a better network, because a poor network connection may prevent the Photos App from accessing Apple's servers, preventing you from downloading the video or photo. As a result, make sure that your Wi-Fi and mobile data are both active. You can easily check this by visiting a website and seeing if it is accessible.
2

Add Video to Favorite Then Remove It

Some users have reported immediate success after adding a video to their favorite video, thus this solution is effective. The video should now play without any issues.

How it functions is as follows.
1. A photo book can be accessed by opening the iPhone's Photos app.
2. Find the image or clip that won't play on your iPhone and tap it.
3. It can be added to a favorite list by tapping and holding on to it.
4. Tap and hold it again after a few seconds, and then choose Favorite.
5. Now open the picture or video and check to see if your iPhone can handle it.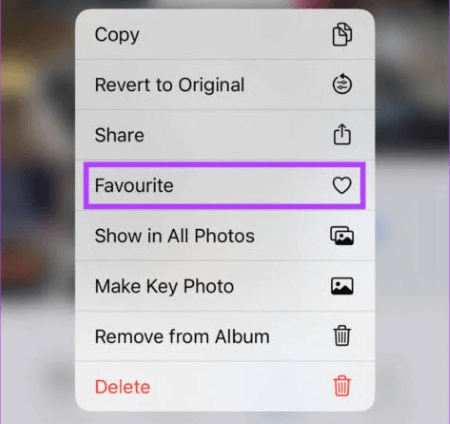 3

Force Quit Photo App

Your iPhone may be unable to load videos or photos if the Photos app has been active in the background for a long time. Return to your home screen, swipe Photos off your list of recently used apps, and then open it again. If the picture or video didn't open, try doing that.
4

Turn Off Optimize iPhone Storage Option

For some of the people, they may choose to turn on this option in order to save more storage space for other important apps, but this operation may cause their iPhone unable to load video. To address this problem, follow steps below.
1. Tap Settings, Your name.
2.Find Photo, if your iPhone has sufficient free space, the Optimize iPhone Storage should be turned on.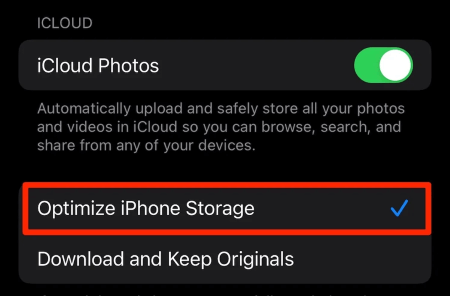 5

Release Storage Space for iPhone

If your iPhone doesn't have enough free space, it may not function properly with some apps or features. Because of this, your iPhone's storage may fail to load correctly. To keep your iPhone running efficiently, it's crucial to regularly delete unnecessary files from the storage.

If you delete some useless files, your iPhone should have enough space. The next step is to try loading the image or clip again.
6

Update the Particular App with this Problem

We need to update our iPhones because each new iOS version fixes some of the issues that have been bothering us for a while but haven't been addressed in previous updates.
1. Open the Settings app on your iPhone after you've connected to Wi-Fi. Then head to General.
2. The next step is to select Software Update.
3. Download and apply the update if it is offered.
4. Try turning off your iPhone and then turning it back on to see if it helps.
7

Perform a Quick Force-restart

Force-restarting your iPhone often fixes these issues. Fix the iPhone video or photo loading issue with these instructions.

iPhone 6s or lower:

Press the home and power buttons simultaneously. Stop holding it and wait for the Apple logo before you let go.

iPhone 7:

Hold down the power and volume buttons. Let go of the buttons when you see the Apple logo.

iPhone 8+:

Press the volume up & down, and Side/Power buttons until the Apple logo appears.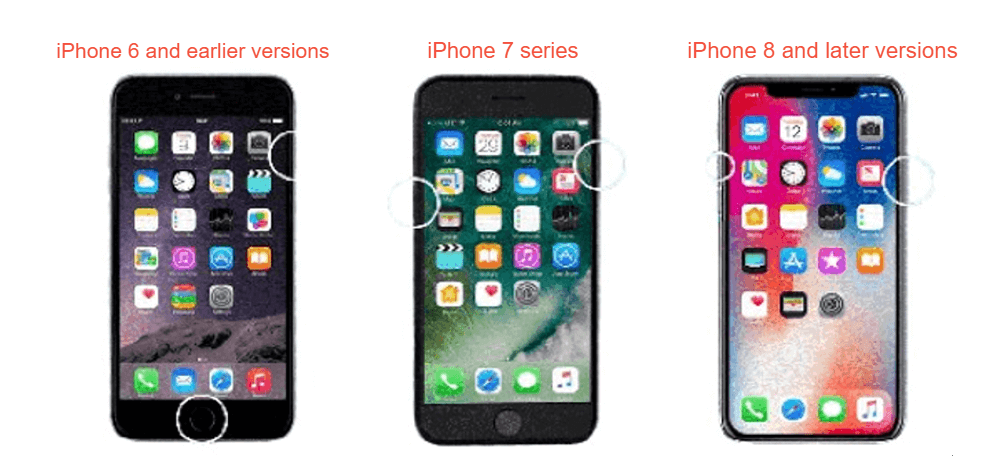 So, this unable to load video on iPhone problem can be fixed with these solutions. Have you tried them? Since most of you would be at a loss to figure out what to do in this situation, the solution I recommend here is to try iMyFone Fixppo, which has a robust function that can not only fix your issue in minutes, but get your iPhone back to work as normal after that.