Yahoo email users have been experiencing issues with the iPhone and iPad Mail app since the release of a new iOS version. The Yahoo organization issued a statement on Twitter stating that the issue is being investigated; however, there could be a number of reasons for having a problem with your Yahoo Mail account on iPhone. Invalid settings, an unsuitable internet browser, or other factors could be at blame.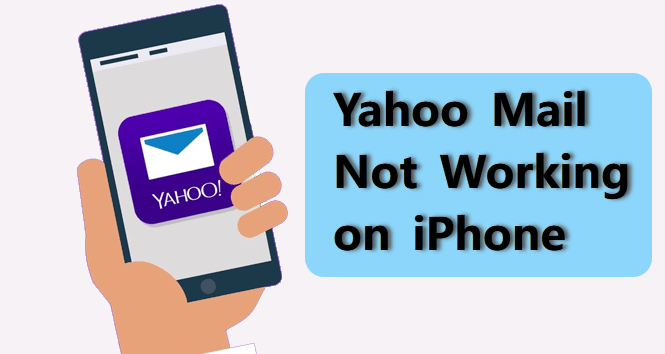 Part 1: Most Common Issues of Yahoo Mail on iPhone
Let's have a look at some of the most prominent Yahoo mail not working on iOS difficulties reported recently from the users.
Issues with loading.
The speed is slow.
Any other security concern could cause your Yahoo account to be blocked.
Yahoo Mail application is out of current, and your Yahoo Mail credentials are incorrect.
Emails won't open or read.
Messages have become stuck.
Part 2: One-click to Fix Yahoo Mail Not Working on iPhone with iOS Reapair Tool
The Yahoo mail problem usually comes with the system issue. To fix iOS system, we have an iOS repair tool for you - iMyFone Fixppo. This application is designed for iOS users who always come across issues from stucking in black screen, charging problems to updating not available. It also comes in useful when your Yahoo mail isn't working properly on your iPhone. Follow the steps below to fix your Yahoo mail on iPhone:
Step 1.Launch Fixppo on your computer after installing. Choose Standard Mode among the functions. You can fix iOS issues without data loss in this mode.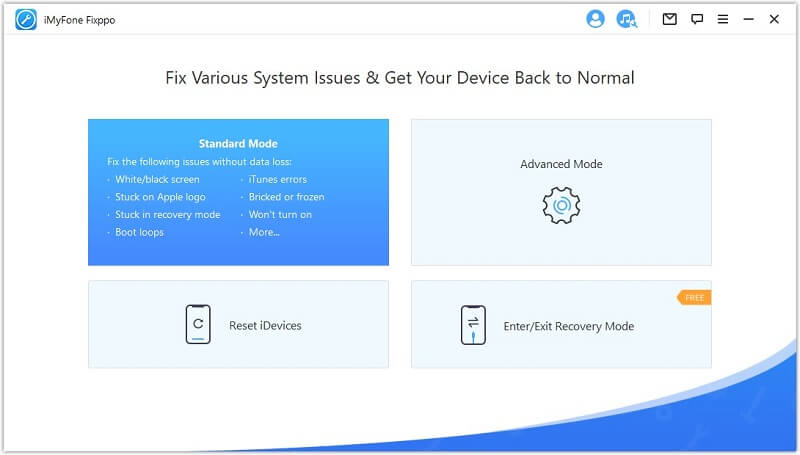 Step 2.You will need to connect your iPhone to computer. Once your device is detected, you can click Next to continue.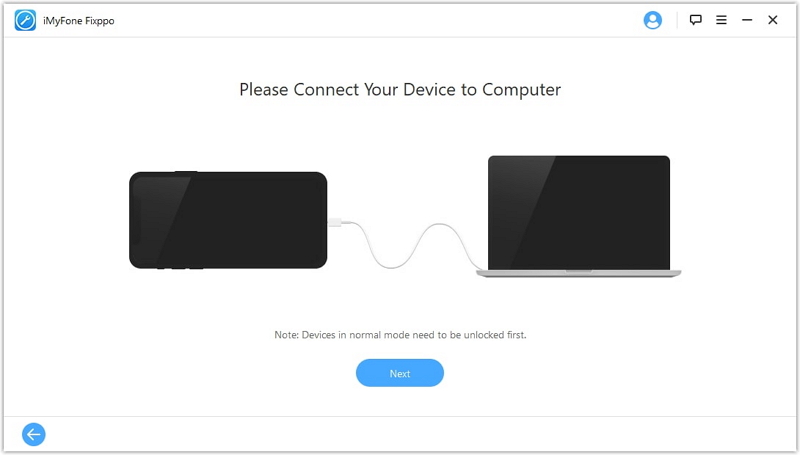 Step 3.The program will automatically show you available firmware version. Select one and Download it.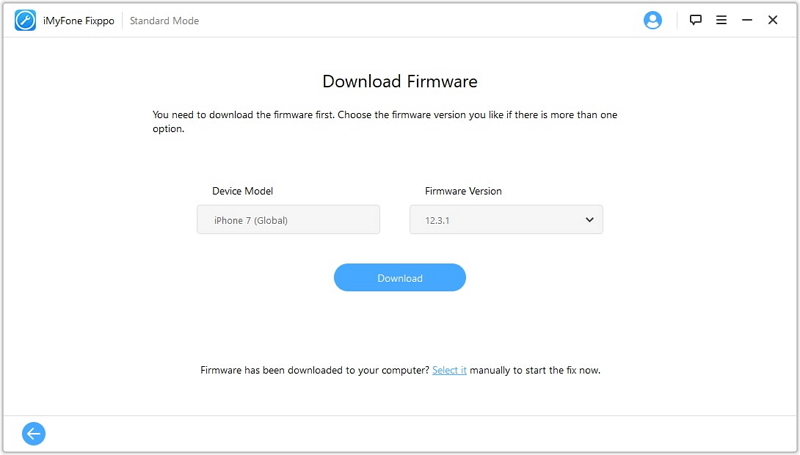 Step 4.Then you just need to click on Start to begin the fix process. It might take several minutes, please keep your devices well connected until it is done.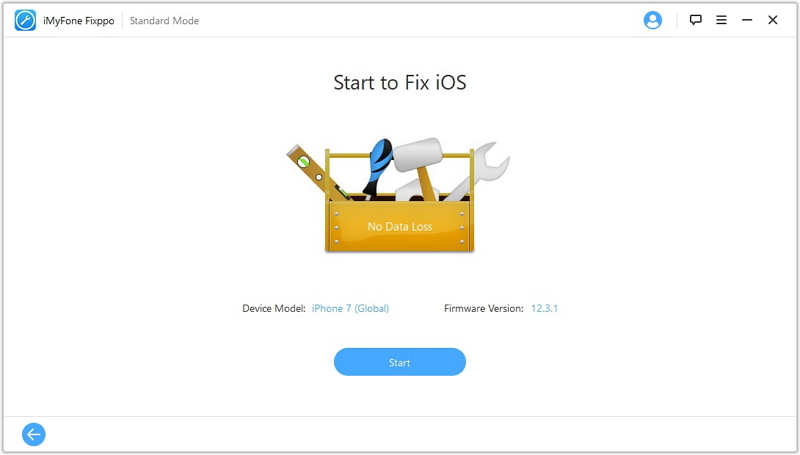 Part 3: 5 More Tips You Can Try to Fix Yahoo Mail Not Working on iPhone
We also provide you 5 common tips to fix Yahoo mail. You need to set up them manually and they cannot promiss 100% success rate.
01

Check Yahoo Account Working Properly
First, you need to check if your Yahoo account is working properly or not. You can check it by log into Yahoo mail website, and see if you can read emails or not. Also, you can send an email to your Yahoo account by using another email address. Wait for a while, and check it in inbox.
If all these work well, continue to next method until you find a helpful one.
02

Remove and Re-add Yahoo Account to iOS Mail
It's possible that your existing settings are corrupt. You can try to remove your email account and then re-add it. Here's how to do it:
Go to Passwords & Accounts in Settings.
Find your Yahoo Mail account there. Then press the red Delete Account button.
After removing the Yahoo account, go back to Settings to re-add Yahoo Mail on your iPhone.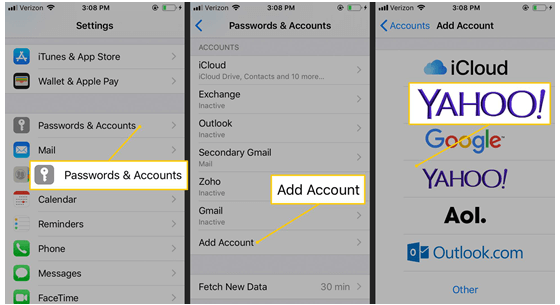 03

Update iOS System and Restart Your iPhone
Check for a software update can always fix iOS issues including Yahoo mail not working. Follow steps below to upadate your iOS system to latest one and then restart your phone to see if your Yahoo can work well.
Go to Settings > General on your iPhone.
Choose Software Update.
If there are available upadates, Download and Install them.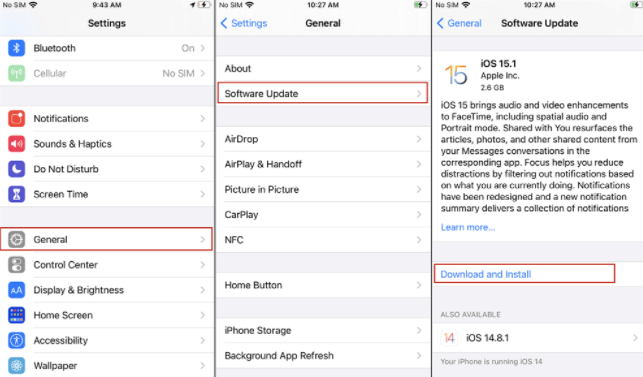 04

Alter Email Settings
Some Yahoo Mail customers are encountering sign-in troubles with non-Yahoo apps, which is a regular problem. Here's how you can remedy the problem:
Open Safari on your iPhone or iPad. Go to Yahoo official website for further information.
Log in your Yahoo account and click Account Info and Account security.
Also, turn on the box next to Allow apps that use less secure sign in.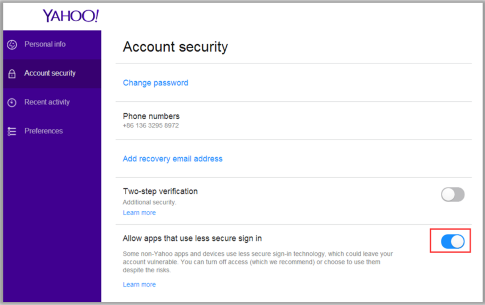 05

Set Up SMTP Server
Yahoo mail users may experience problems if they try to send a message to the recipient's mail server from their Yahoo address. iPhone users might try to fix it by changing the SMTP server hostname, which is what Yahoo uses for its email service.
Please follow these basic instructions to configure the SMTP server:
Go to Settings > Accounts and Password. Click on the Yahoo icon.
Then choose Account > Outgoing mail server SMTP > Other SMTP server.
smtp.mail.yahoo.com will be the hostname. Fill in the username and password fields. Then change the port number to 465 or 587.

Set the toggle on to enable the SSL option. Then click OK and restart your iPhone.
FAQs: More About Yahoo Mail Not Working on iPhone
1. Why does Yahoo Mail keep stopping?
A very basic reason for your Yahoo mail to continually halting is that your phone does not have enough RAM to function properly. Apps require a specific amount of device memory to function, and if your smartphone is running low on space or RAM, the app will crash or cease due to a lack of memory.
2. What happens if I clear data on Yahoo Mail app?
Your app cache or temporary files could be at blame if emails or attachments aren't opening or are slow. Clear the cache in the Yahoo Mail app to improve performance. You don't have to worry about losing data because this deletes and then refreshes your cached data.
Conclusion
Here are six practical solutions to your Yahoo mail not working on iPhone problem. iOS is featured, and the most-recommended option is iMyFone Fixppo. You can try this, and we hope that one of these will solve your problem of how to fix Yahoo mail not working on iPhone. If not, you can seek assistance from Apple or Yahoo Support. You can share the article with your friends if you think these options are good. If you have any recommendations, please share them in the comments area below.