Photos have eaten your iPhone storage? Wondering how to get more storage on iPhone? For some old iPhones, there is very limited storage for your huge data. If you are one of those whom want to get more iPhone storage then you are in the right place.
This post will introduce 3 ways for you to solve this problem. Some of them can be very easy and some can be a bit technical. Let's find out!
Method 1. How to Buy More Storage on iPhone
Upgrading Your iCloud Plan
5 GB: Free, this is the free plan that you get by default when you get a new iPhone.
50 GB: $0.99/Month, space enough to back up an iPhone and an iPad.
200 GB: $2.99/Month, it may be possible to share among all iOS devices in a household.
2 TB: $9.99/Month, this plan also can be shared with a whole family.
Now, let's find the steps on how to buy storage on iPhone. This can be realized on both iPhone/iPad/iPod touch or Mac and Windows comouters.
On your iPhone, iPad, or iPod touch
Go to Settings > [your name] > iCloud > Manage Storage or iCloud Storage.
Tap Buy More Storage or Change Storage Plan.
Choose a plan.
Tap Buy and follow the onscreen instructions.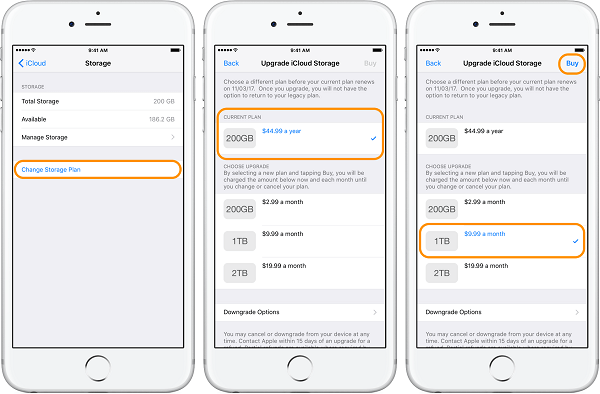 On Your Mac
Choose Apple menu > System Preferences, then click Apple ID. If you're using macOS Mojave or earlier, you don't need to click Apple ID.
Click iCloud.
Click Manage in the lower-right corner.
Click Change Storage Plan or Buy More Storage, and choose a plan.
Click Next and enter your Apple ID password.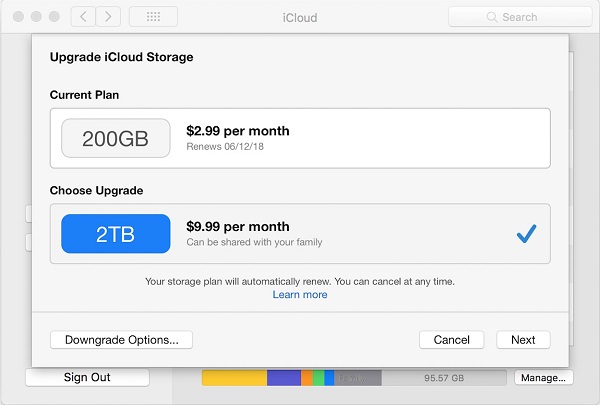 On Your Windows PC
Open iCloud for Windows.
Click Storage.
Click Change Storage Plan.
Choose a plan, then click Next.
Enter your Apple ID password, then click Buy.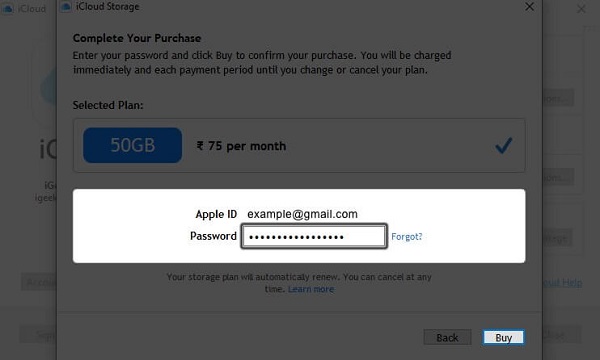 Method 2. Deep Clean iPhone to Get More iPhone Free Storage (iOS 15 Supported)
Acturally, for these kind of old iPhones, there is a professional iPhone cleaner and iPhone data manager tool to apply. iMyFone Umate Pro is designed to free up more available space for iOS devices. It has 5 modes to get more iPhone storage and can free up nearly 40% space on iPhone, even can wipe the personal data without recovery rate.
One Click to Free Up Space: Just one click to clean up junk files and temporary files, compress photos, delete large files and remove apps.
Erase Deleted Files: Erasing deleted files can make sure that the files you previously deleted are no longer accessible or recoverable. This can also get more available storage.
Erase Private Data: It can delete private photos, browsing history, emails, or other personal information to decrease the privacy leaking rate and storage occupying.
Erase Private Fragments: Erasing incomplete private fragments can find out all private traces produced by third-party apps and permanently destroy them.
Here is the guide on how to get more iPhone storage:
Step 1: Connect your device to the computer and launch iMyFone Umate Pro.
Step 2: Choose a clean mode from the left panel and start to scan the iPhone for data analysis.
Step 3: One - click to erase the junk fiels for iPhone storage releasing.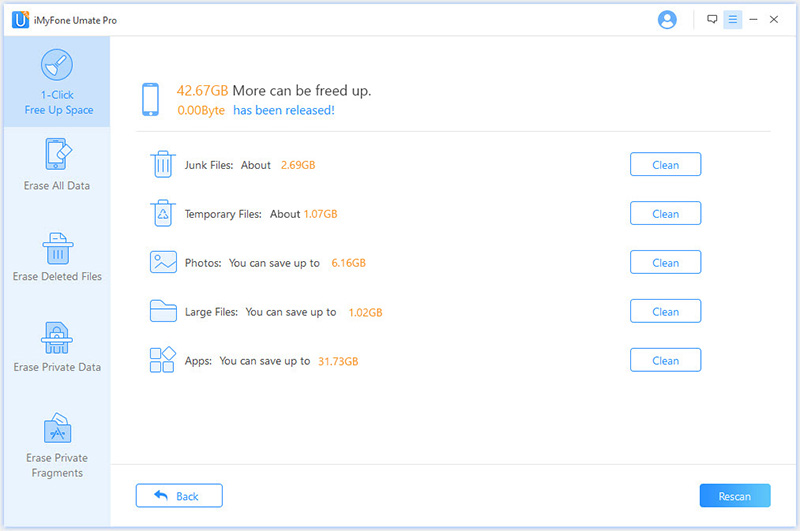 That is how easy to get more storage on iPhone and the best thing is that Umate Pro can clean the files for you for totally free!
Method 3. Upgrade Your Memory - A Bit Technical
Apart from buying a new SD card, deleting old files, or getting a new iPhone altogether, there are other ways in which you can actually integrate more memory into your iPhone. This means you will not have to erase any more files or get those annoying 'Memory Full' alerts.
So here are the steps that you can follow to buy more iPhone storage: increasing your memory from just 16 GB to 128 GB.
Step 1: Take off your old memory flash card from your iPhone. This means you will need to literally open up your phone by unscrewing it and removing the memory.
Step 2: Transfer all the data from the 16 GB memory to 128GB memory.
Step 3: You can then pin the new memory to your phone and restore it.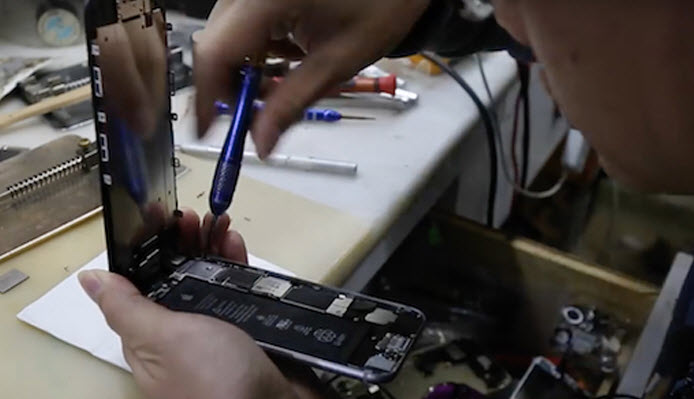 Disadvantages of This Method
Although the method sounds quite easy when written as such, in reality, it is much more complex if a common user tries to do so.
Firstly, it is not easy to reopen the iPhone and install a new memory from scratch. Only an experienced phone repair specialist may be able to perform the task.
This leads to another problem which is the price. Although the deal may sound quite attractive, it will still be costly to get your phone upgraded. It is difficult to find someone who will do it at an affordable price.
Lastly, not all versions of the iPhone may be compatible with such a technique.
Conclusion
If you're not willing to pool excessive money in buying a new higher-capacity iPhone, try out the smart tips to get/buy more storage for your iPhone.
Backing up your iPhone data to iCloud may be a perfect way but Apple only allows 5GB free for you. Upgrading iCloud storage is a good way but you need to pay every month.
Deep clean your iPhone to get more free space with a super easy-to-operate tool - iMyFone Umate Pro.