iPad lagging is one of the common problems that iPad users are facing while using their iPad. The iPad has taken the world by storm ever since its release on April 3 by Apple. It represents a revolution in certain ways since it is officially considered to have introduced a new class of device that lies between a laptop and smartphone. The iPad is a touch based computing device that runs on a variation of the very popular iPhone operating system with a brilliant multi-touch capacitive LCD display that is a real pleasure to use. The iPad is considered to be a total delight when used in email and browsing, read newspapers and comics and a lot more. But, there are situations that iPad users encounter sluggish performance of their device. Here, you will know and learn the effective and useful tips on how to fix sluggish performance and lag of your iPad. Check these out:
Part 1: 4 Tips to Help Fix iPad Sluggish Performance and Lag
---
Tip 1: Update to the Newest iOS
Updating or modernizing the firmware of your iPad is an excellent idea in order to easily and quickly get the newest security fixes and features. When it comes to updating the iOS, just go to Settings tab and tap the Software Update. Your device will check if there is a new available iOS. If there is one, the device will guide you to complete the entire process.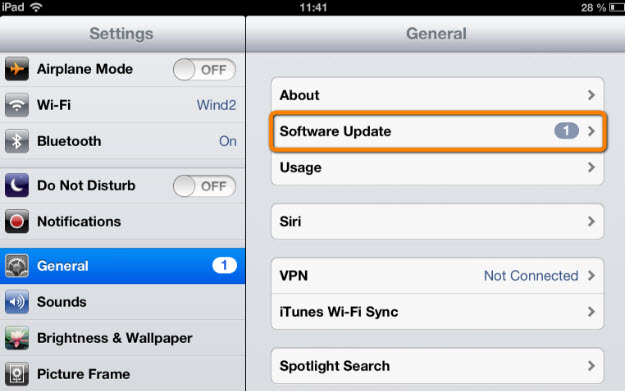 ---
Tip 2: Delete Unused Apps
In order to prevent sluggish performance of your iPad, it is highly recommended to delete your unused apps. If you don't have enough space left in your device, this tip is the best thing you can do to solve your iPad slugging performance problem. Once you are running out of storage capacity, switching to a music subscription or deleting bigger apps can speed up the performance of your iPad.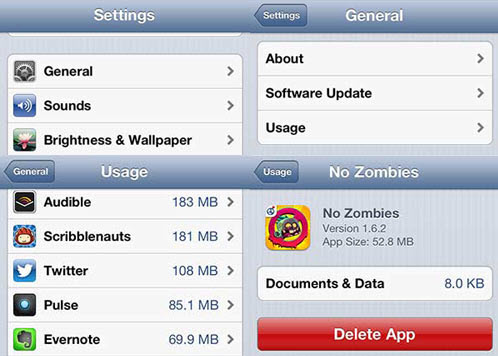 ---
Tip 3: Clear Your Browser Cache
It is a place where you can retrieve your storage space. By doing this, you can be sure that you can prevent the slow performance of your iPad.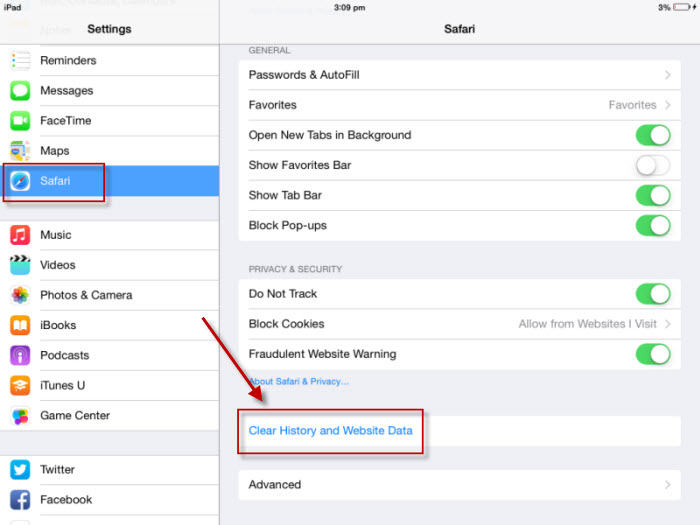 ---
Tip 4: Turn off Your Notifications
In order for you to turn off your notifications, in settings, go to Notification and clear out all the unused apps. It is also important to turn off your location services and indexing. In this way, you can be sure that your iPad will regain its normal speed.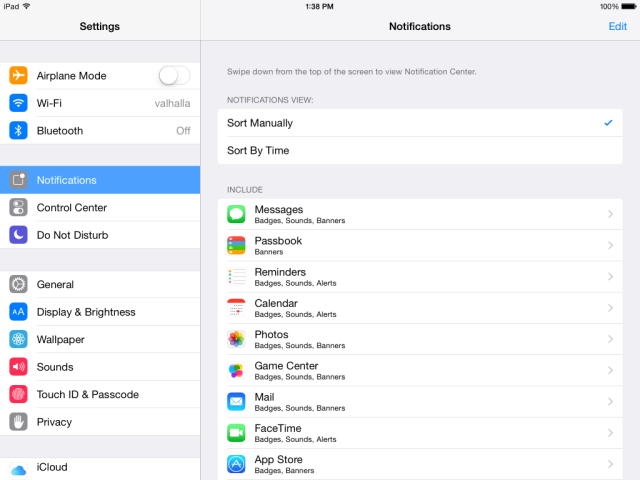 ---
Part 2: How to Make Your iPad Run Faster?
In order to fasten your iPad, use iMyFone Umate Pro. With its space saving technologies, this cleaner has the ability to analyze and scan the iOS device to know the used and time free up space as well as the amount that can be released. In addition to this, the cleaner can determine and list junk files. One of the best things about iMyFone Umate iPhone cleaner is that it can eliminate the junk files made by third party applications and iOS system. This iPhone cleaner is your one click solution to fasten your iPad. So, what are you waiting for? Try this iPhone cleaner today and be amazed with the awesome features and benefits it has to offer.
Steps of Using iMyFone Umate to Free up Your iPad
Step 1: Download and install iMyFone Umate iPad Cleaner and then connect your iPad.
Step 2: Click "Quick Scan" to scan your device and know how much space you can save from your iPad.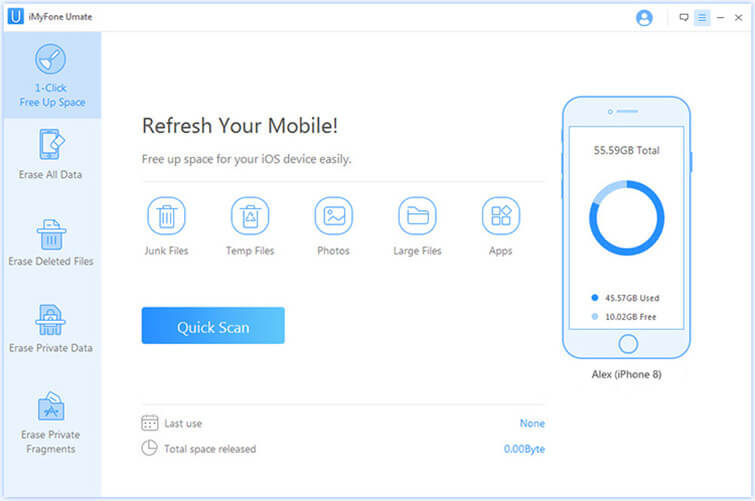 Step 3: Click "Clean" to clear up junk files, clear temporary files, compress/delete photos, remove Apps, delete large files.