It must be really annoying you can't listen to your favorite song anymore. The replay apple music not working error can sometimes ruin the entire ambiance whenever you open Apple music. Whether it is a special night or an anniversary dinner, sometimes music is that missing element that ties everything together. Therefore, we have gathered a few options for you to resolve the Apple replay error so you can experience the event as planned.
Part 1: Why Apple Music Replay Not Working? Fix It
Replay apple music not working can become very irritating. There are many reasons that it stops working. It could be a network issue or you may have entered the wrong password. We have collected a few options that may help you overcome the issue. The solutions proposed are quite easy, so you would not need any professional assistance. Who knows, you might impress your friends and family with the technical insight! Work with patience and follow instructions as directed, and you will experience a cooperating Apple Music.
1.1 Reset Apple ID Login Details
It could have happened because you forgot your Apple login password or you are entering the wrong password. If that is the case then we suggest the basic approach to rest Apple login details. Here is how:
Go to Settings on your iPhone.
Click on your name and then Password and Security.
Click on Change Password.

Enter the current password and then enter the new password.
Reenter the new password to confirm it.
Click on Change Password to confirm.
Now sign in with the new credentials to experience Apple features and services, including Apple music to play your favorite song or album that has just been released.
1.2 Switch to Better Network
Another reason for replay apple music not working is maybe because of a slow connection. Consider connecting a fast and more reliable network to enjoy music.
Wi-Fi Assist offers the automatic option to connect the strongest connection from the options available if the phone has been updated to an iOS 9 or above.
From the home screen, go to Settings and then click on Cellular.
If the option is unavailable, swipe the screen to the left for Apple Library to appear.
Swipe the toggle option for Wi-Fi Assist. Green means the option is active, while white means the service has been deactivated.

Select Reset Network Settings.
By acting on the instructions, the iPhone will reset Wi-Fi settings, cellular and mobile data options, as well as APN and VPN settings. You would need to add connections, set passwords, and configure settings as a fresh start.
1.3 Check If Apple Music Replay Is Down
Sometimes, when facing the Apple Music Replay Not Working, it might be a server or maintenance error. For you to receive updates regarding Apple Music, you must be subscribed to it:
Visit Apple Music or iTunes.
Go to Listen Now or For you.
Click on Trial offer. You can choose a family individual or student subscription.
Sign in to the Apple ID and the new password you created earlier.
Confirm billing situation and add working credit card details.
Click Join.
From now on, when Apple Music Replay is down, you will receive a notification as a valid customer.
1.4 Clear Safari Cache
The cache can sometimes make the applications slow down due to the abundance of stored data. Clearing cache will eliminate storage space, so applications work fluently.
From the home screen, open Settings.
Open Safari from the Settings menu.
Tap Clear History and Website Data.

Remember, cleaning cookies and browsing data will not affect browsing speed.
For cleaning history and cookies, go to Safari settings.
Click on advanced.
Select website data.
Tape remove all website data.

You can use private browsing to eliminate the record-keeping of websites visited.
1.5 Update to Latest iOS Version
Lastly, suppose you are still encountering Apple Music Replay Not Working error. The next option is to update the operating system. Here is how it is possible:
Plug your device into a reliable socket and connect it to Wi-Fi.
Go to Settings.
Click on General.
Tap Software Update.

From the two options that appear, pick one that suits you the best.
Click on install now.
You may also experience the Download and Install option. Simply click on the update, enter the password to confirm the download, and click install now.
You can also choose to install the update overnight if that is easier for you. Remember to plug in the phone before going to bed.
Part 2: Fix Apple Music Replay Not Working with Fixppo
Fixppo allows you to fix your iPhone problems with just a simple click. It will not delete or compromise your data. Best of all, it is the most reliable solution available. It will fix your iPhone's black screen, frozen screen, update failures, connectivity issues, and Apply music reply problems.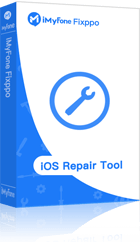 8,000,000+ Downloads
Great Features of Fixppo
Fixppo software is very easy to install and use, with professional solutions right at home.

It is a very reliable software that keeps sensitive and private data on the phone safe.

Fixppo saves you a lot of money from paying mobile technicians or service centers to achieve the same result using Fixppo.
Use Fixppo to solve Apple Music Replay 2021 Not Working
Step 1: Install Fixppo on your desktop or laptop. Wait for the software to run and select Standard Mode.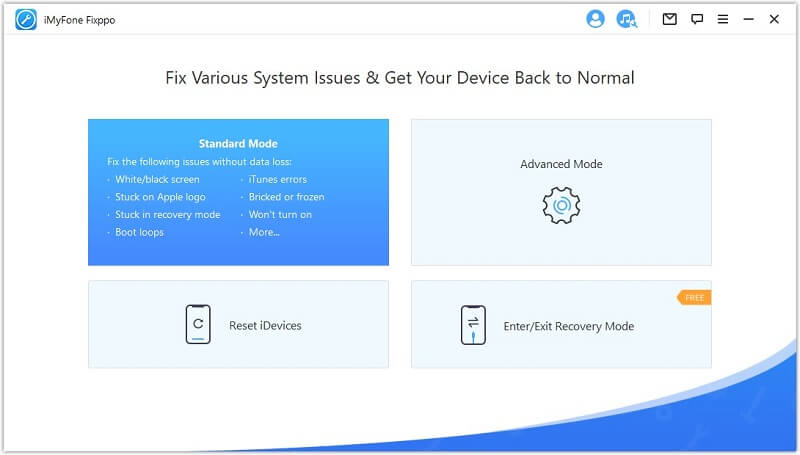 Step 2: Connect your phone to the laptop and wait for a few seconds. Let the software recognize your phone without any additional demands. The process happens automatically.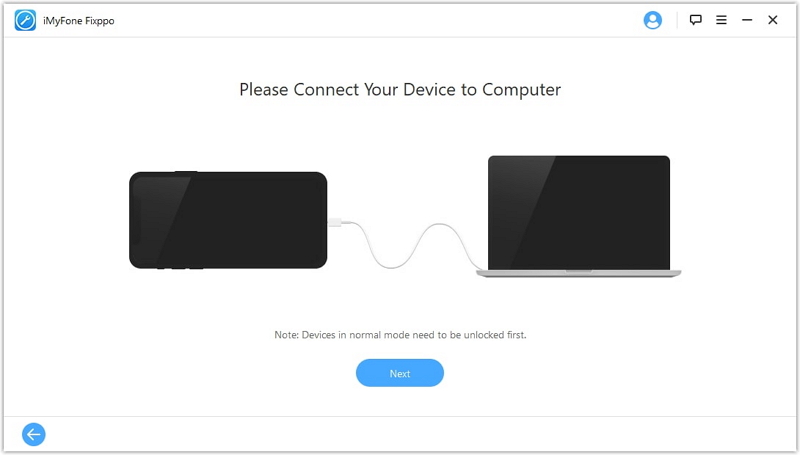 Step 3: The process will move forward once the device has been detected.
Assuming the software fails to recognize the device, you may want to put it into recovery mode. The process is entirely manual, so you need to select the options that come on screen. The program and firmware solution will be provided based on the options selected.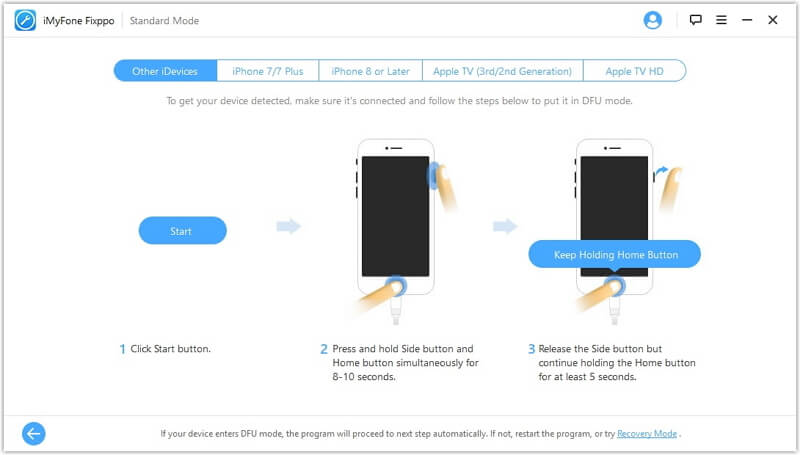 Step 4: The software will propose a firm to solve Apple Music Replay issues. It will show the versions of the firmware available. Choose the option that you prefer and click on download.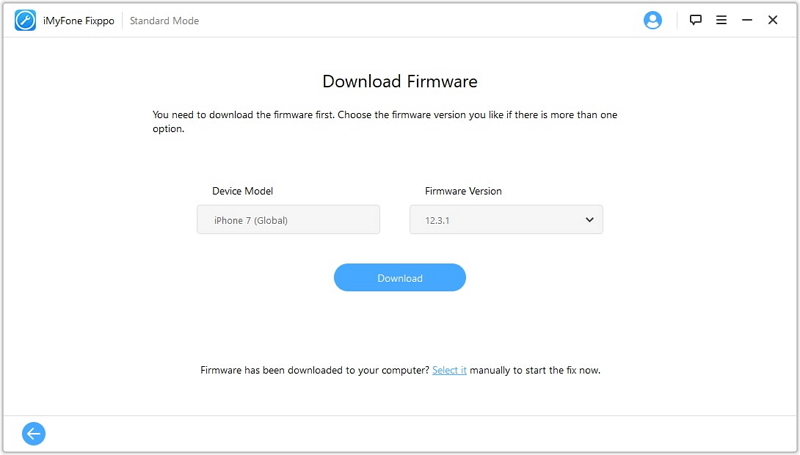 Step 5: After the firmware has been successfully downloaded, it will fix the internal issues.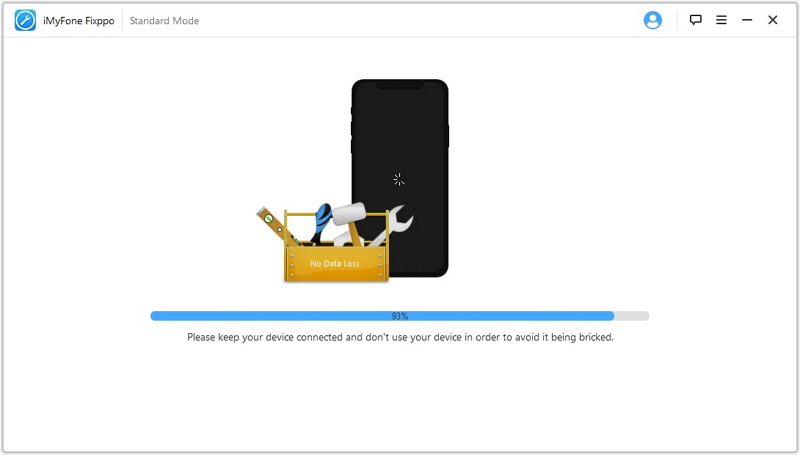 You will know the entire process has been successful when your iPhone restarts automatically. Best of luck!
Conclusion
We hope you discovered the solutions you were looking for. It may be firmware or connectivity issues that have been messing with your Apple replay music. We suggest you try a few of the options to see which works for you. Hopefully, by following our guide, the Apple Music Replay Not Working is an experience of the past. Contact the nearest service center if the replay apple music not working error persists.