Forging long-lasting relationships in life isn't as simple as it seems, and disagreements occur every single day. Unfortunately, though, not all disagreements can be resolved with mature conversation and sincere apologies. Sometimes, disputes will stretch that far that someone could block your phone number to avoid any further communication.
Now, if you genuinely need to contact that person who has blocked your number and wanna know how to call someone from a blocked number, then there are clever ways around it.
1. Hide Your Caller ID Then Make Call
The first method to contact someone who blocked you is to hide your caller ID, which will prevent the receiver from being able to see your number. When the receiver has an incoming call, it will be shown as "No Caller ID" rather than your number. Here's how to do this on an iPhone:
Step 1: Go into the Settings app on your iPhone, click into the "Phone" tab and you should see "Show My Caller ID".
Step 2: You'll see a simple toggle button, and you just need to slide to the 'off' position.
Step 3: Once that's done, no-one will be able to see your number when you make a call.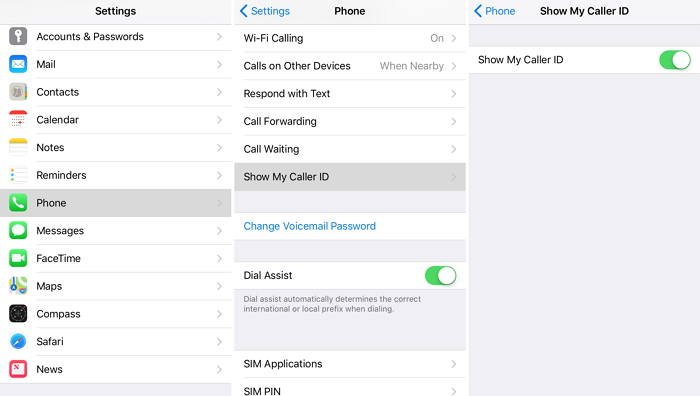 2. Hide Your Number Before You Call
The second method is that you mask your phone number by dialling a special code before you input the receiver's number. When you do so, your number will appear as "Private" or "Unknown" instead of displaying your actual number. Here's how to do it:
Step 1: The special code you need to dial is *67 in the United States. For example, you'd need to put *67-405-231-XXXX.
Step 2: When you dial the full number with *67 before it, you'll be able to ring from a blocked number.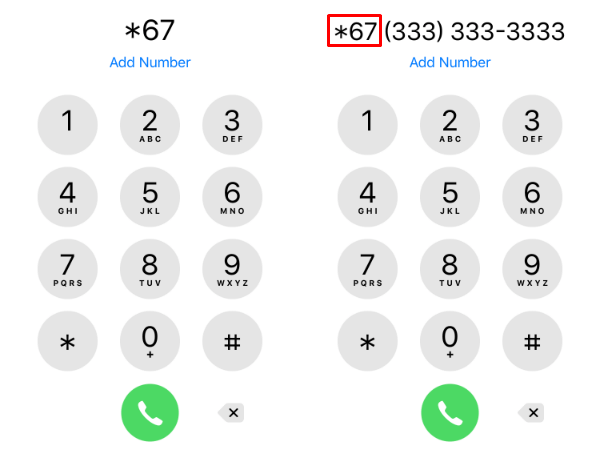 Note
In UK or Ireland, the special code is 141 and in Australia or New Zealand, it is 1831.
3. Other Tips to Call Someone That Blocked You
There are some other smart tips which you can try, which should allow you to call from a blocked number. They may be more complex and longwinded than the two listed above, but they have been proven to be effective nonetheless. So, if you want to discover some alternatives to the ones above, continue reading.
Call a landline: If you're aware of the person's landline number, then you can go ahead and give that a call.
Change your number: Of course, this isn't a viable option for the majority of people. But, if you don't mind going through the process of changing your number just to call one person, then it's definitely a strategy that would work. You can contact your service provider and request them to change the number for you.
Use another phone: Another way to call a number that has you blocked is by using another device, such as a public or friend's phone.
Ask for help from mutual friends: Why not seek the help of mutual friends to diffuse the situation and return to being civil?
4. Recover Text/Call History from the Person
Moreover, if you've been texting or calling someone from a blocked number and lost the history, you may feel you're out of ideas. But, that's when iMyFone D-Back can come to your rescue. With that tool, you can retrieve deleted text messages or get back deleted call history on iPhone within minutes. That means you can then text or call them again to try and resolve your issues.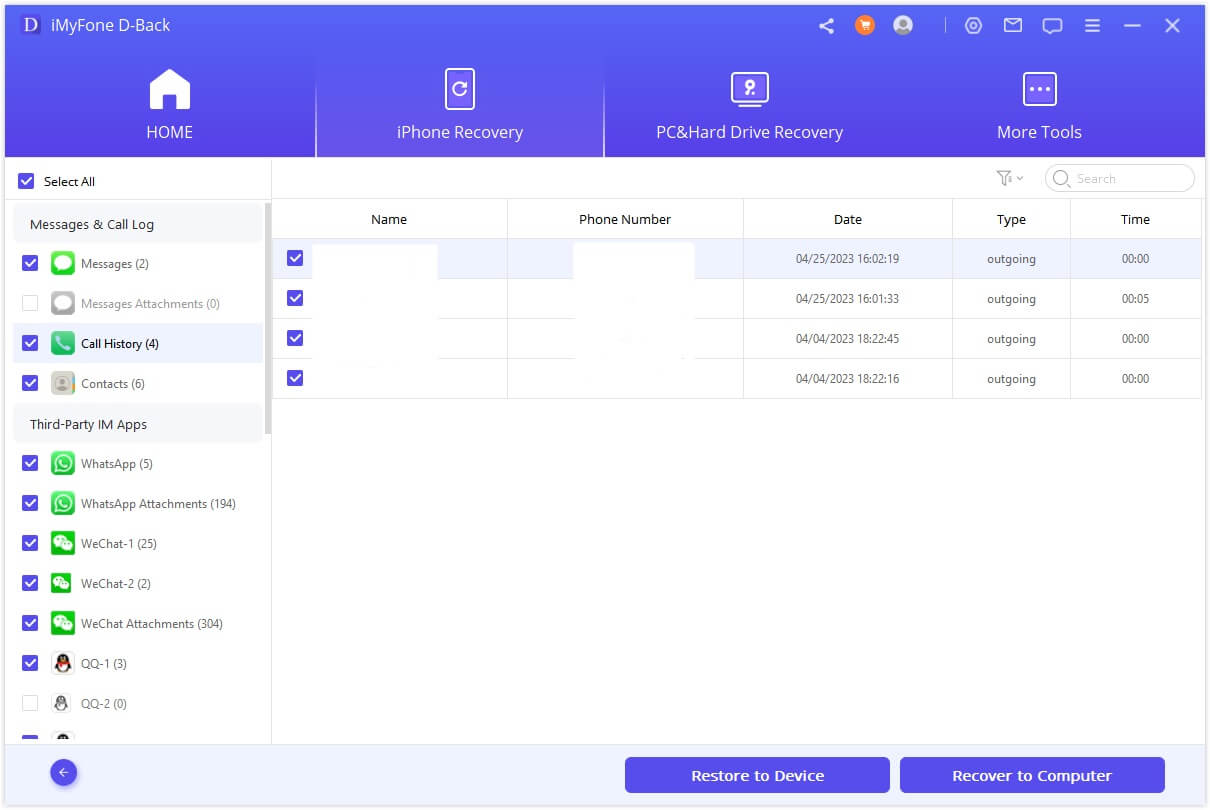 So, there you have it, some great ways to navigate your way around the difficult problem of how to call someone from a blocked number. Oh, and we've provided you with a way to recover lost text messages or call history on your iPhone. If you think this article helps, please share us with your comment.