Discord is a VoIP and instant messaging social platform. While Discord barely fails, it's clear that some issues may arise without notice. Occasionally, users also experience Discord not working. Most Discord-related reported issues can be resolved within minutes, while others just require your patience.
If you try to use the Discord service on your device and it doesn't work, don't worry, we'll show you how to fix it.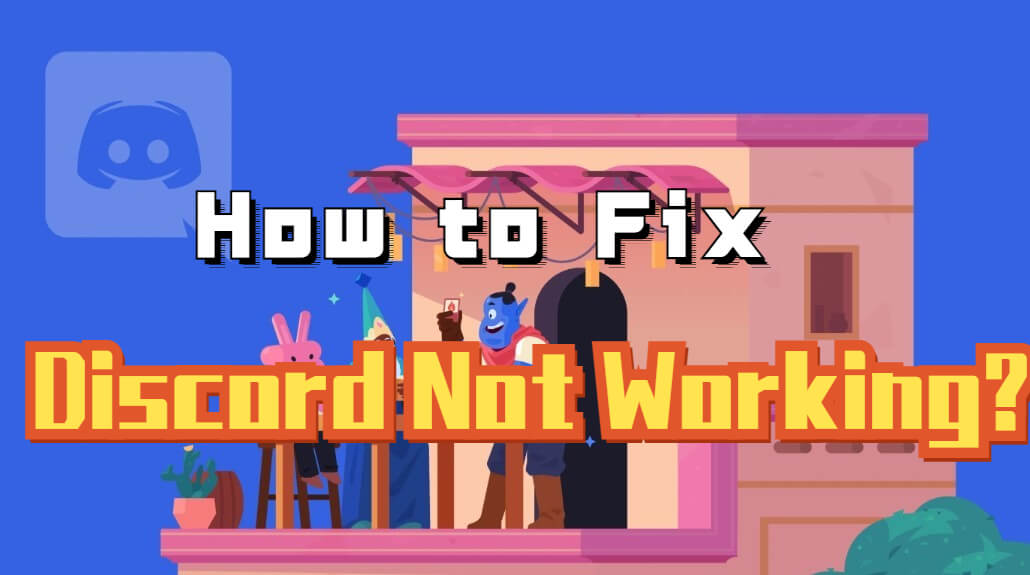 Imagine you have Discord open, but you can't use the app because the "not working" issue is affecting the site. Whether you're accessing Discord through a browser, mobile, or desktop app, bugs may always pop up without hesitation. Discord has become the flagship of the gaming community as many users have found Discord to be a very efficient voice and text chat app.
Servers are usually stable, but when Discord goes down, gamers start to get frustrated and stressed with the platform. Don't let questions and bugs ruin your Discord journey! Below we share directly with you how to fix Discord not working issue for different reasons.
Trick 1. Try Using the Web Version to Fix Discord Not Working
Open the Discord official website, click Login, and enter your account information in the browser to log in to Discord. Once you're signed in, you can open the Discord app again on your Windows 10 computer to see if it starts properly.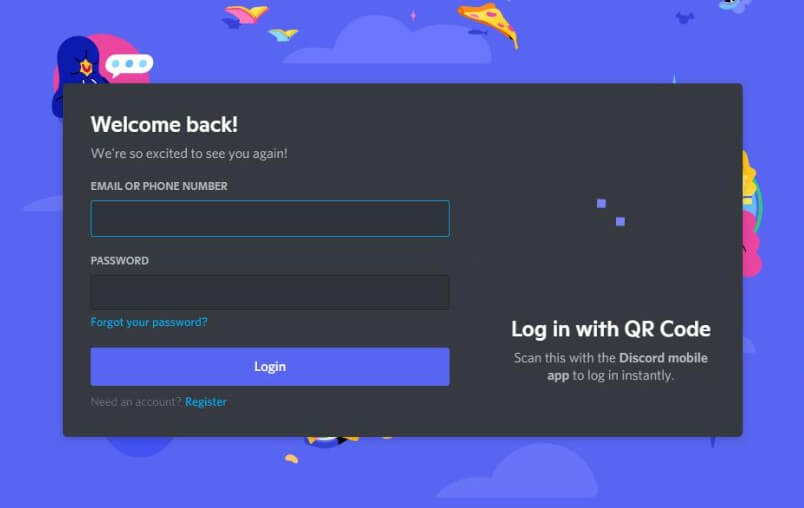 Trick 2. Close Discord in Task Manager and Restart to Fix Discord Not Working
If it's a problem with your computer's system running, then try to reopen Discord by following these steps:
Step1: Open Task Manager on Windows 10. You can quickly open it by pressing the shortcut Ctrl + Shift + Esc.
Step2: Click on the Processing tab, then find the Discord app to click on it. Then click the End Task button in the lower right corner to kill the background Discord process.
Step3: Restart Discord to see if it opens and works. Use the command prompt to kill the background Discord process.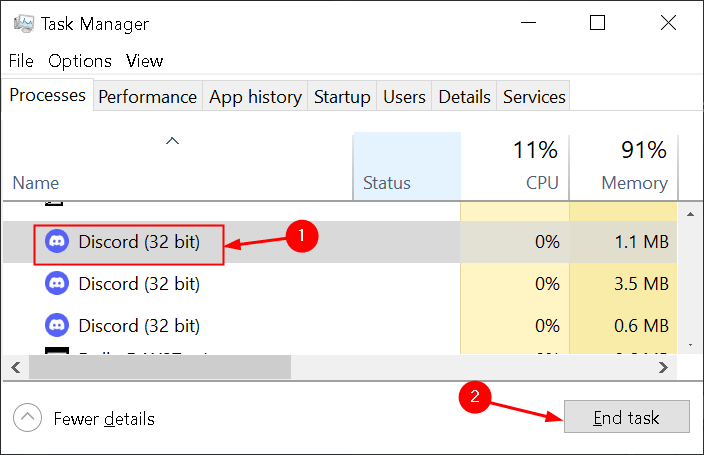 Trick 3. Use A Third-party System Repair Tool to Fix Discord Not Working
Sometimes due to your device failure, such as system crash, device crash and other special circumstances, it may also cause Discord not working. In this case, to fix the thorny problem you are encountering, you may need to use a third-party tool to repair your device first. I found a system repair tool software iMyFone Fixppo that is very comprehensive in all aspects for you. It can solve almost all system problems that occur on iOS devices. Fortunately, it is also very easy to operate for users who do not know how to deal with electronic equipment problems.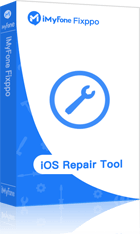 Follow the given steps to solve your iPhone problem:
Step 1. Install Fixppo on your laptop. Open Fixppo, and from the settings on the main window, choose Standard Mode. Click Next after connecting the iPhone to the PC.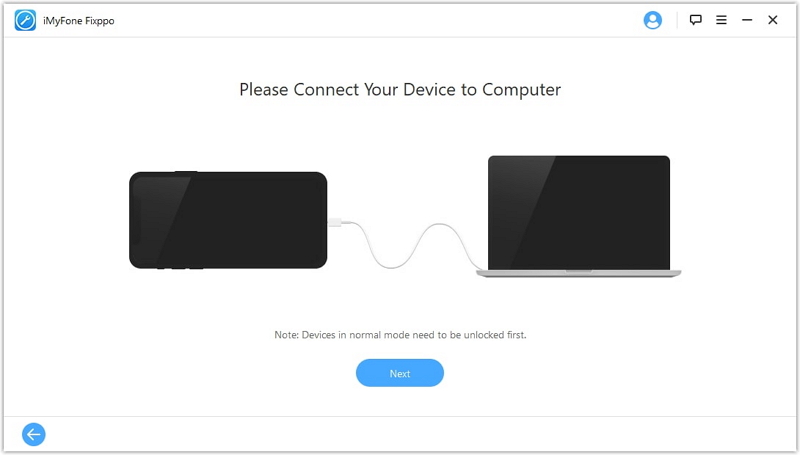 Step 2. Follow the on-screen instructions to put the device in DFU/Recovery mode if it is not instantly identified.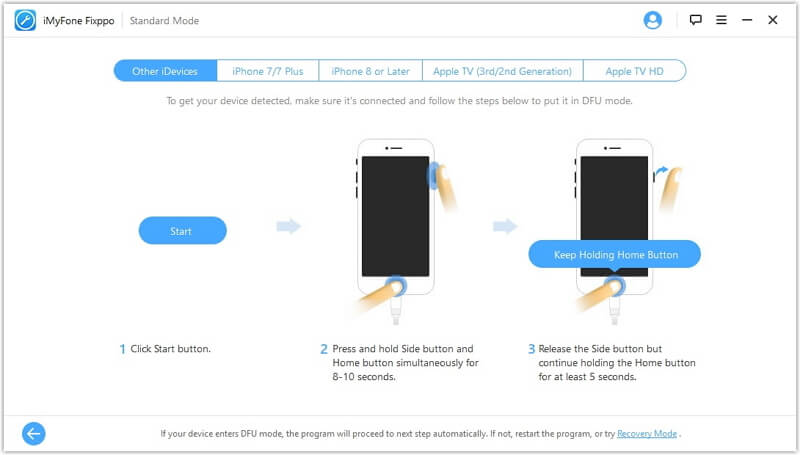 Step 3. To download the phone's firmware when it is in recovery or DFU mode, click Download.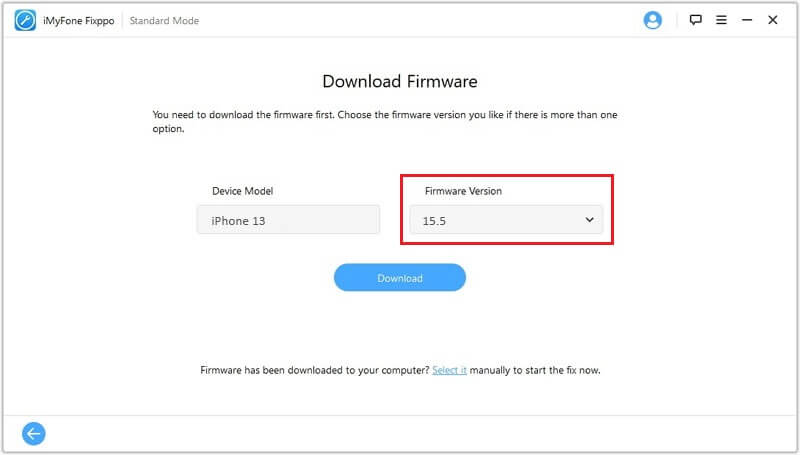 Step 4. Click Start to start the repair procedure when the firmware download is finished and keep the device connected during the repair.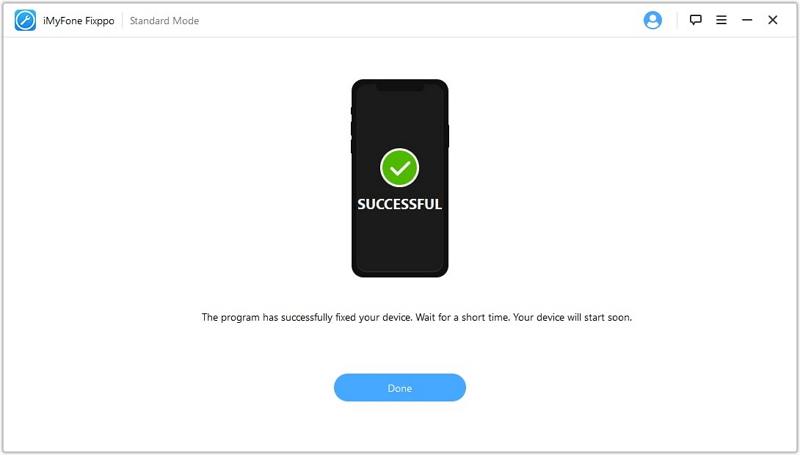 Trick 4. Reset DNS to Fix Discord Not Working
Sometimes there are problems with the domain name that can cause applications or websites to fail to open. Maybe it's a problem with your device's network connection or other complicated reasons. Don't worry, the following methods can help you quickly resolve Discord not working caused by this issue.
Step1: Press Windows + R, type cmd and press Enter to open Windows Command Prompt.
Step2: Type ipconfig / flushdns in the command prompt and press Enter to reset DNS.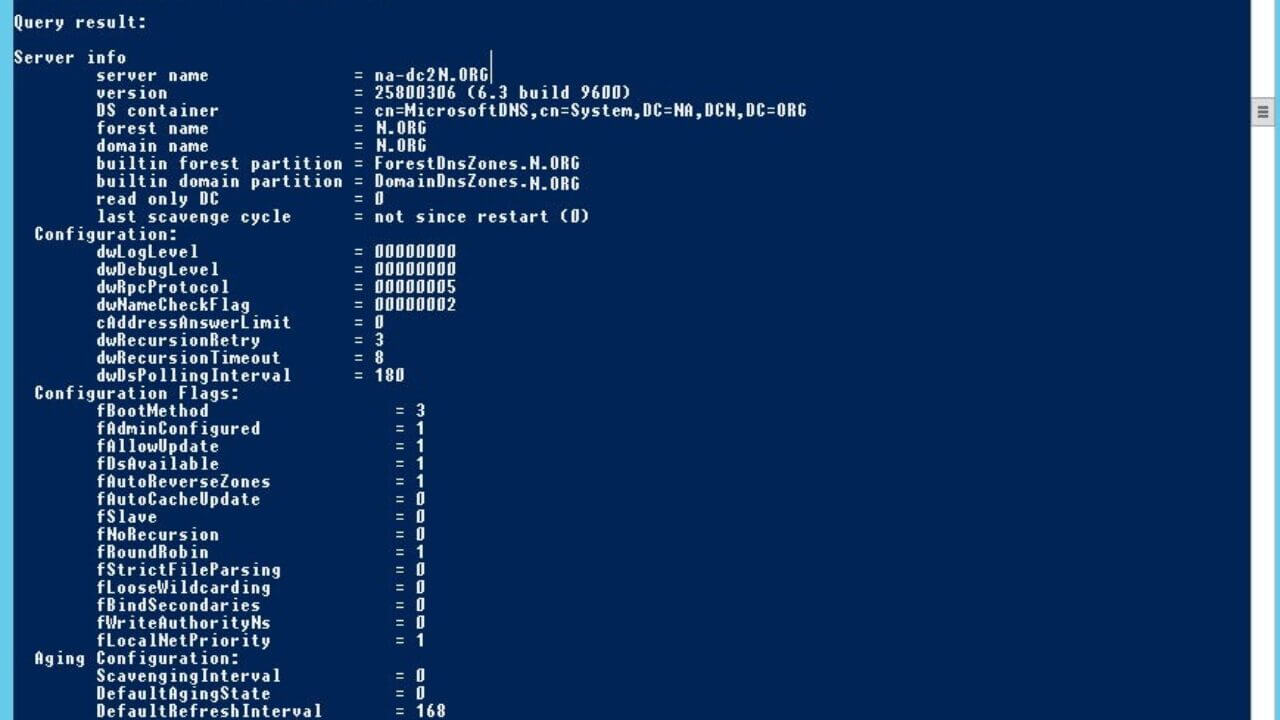 Trick 5. Clean Up Stored Or Cached Data
If your phone doesn't have enough storage, it may prevent the Discord app from working properly. You can check your Android storage by going to Settings, Devices and Storage. Again, this can be done on the iPhone by going to Settings, General, iPhone Storage. Also, try clearing the cache.
Unlike other devices, the only way to clear an app's cache on an iPhone or iPad is to remove the app. You can do this in two ways: By offloading it, or by deleting it. Offloading an app will erase all of its temporary data (including the cache) but keep most of the app intact so you can redownload it quickly. Deleting the app gets rid of everything.
To either offload or delete Discord on iOS Devices:
Step1: Open the Settings app and tap General, and then iPhone Storage or iPad Storage.
Step2: Wait for the list of apps to load, then find and tap Discord.
Step3: Select Offload App or Delete App.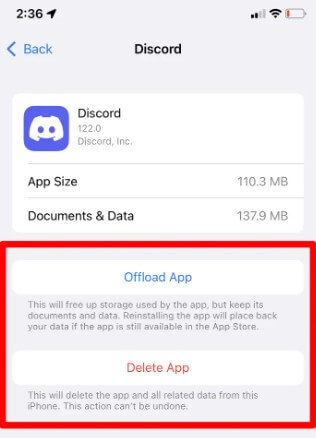 To either offload or delete Discord on Android Devices:
Step1: Open the Settings app and tap Storage.
Step2: Scroll down the list until you find Discord, and tap it.
Step3: Tap the Clear cache option.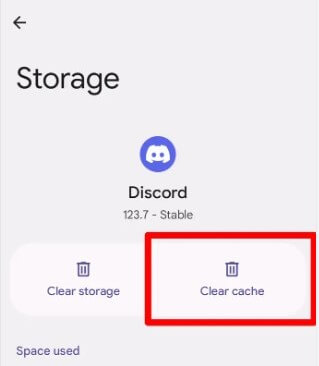 Trick 6. Update Discord or Update Windows 10
Are you sure you are running the latest version of the application? Go to Google Play or Apple's App Store and make sure you're actually using Discord to update. This is one of the easiest ways to fix Discord, and it works.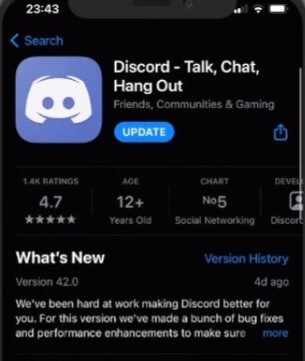 FAQs about Discord Not Working
1 How to fix Discord search not working?
Visit Discord website.
Send feedBack to Discord team to fix Discord search not working.
Check for updatinng Discord.
---
2 How to fix Discord lagging issues?
End unnecessary programs.
Turn off/on hardware acceleration.
Update your drivers.
Clear Discord cache files.
Change the power settings.
Reset Discord voice settings.
Update Discord.
Use a system repair tool software iMyFone Fixppo.
---
3 Why my Discord cannot open in Windows 10?
Discord cannot open error can occur for a number of reasons, some of which are discussed below:
A game is running on your device, there may be a game running in the background that prevents Discord from opening.
Discord is blocked by another program, the game may have disabled permissions to open through Discord, or some other software is using resources, so it may be preventing Discord from opening.
Windows related issues, there are various bugs and bugs in Windows that can be potential reasons for Discord won't open error.
---
Conclusion
With the development of the Internet, all kinds of social software swarmed. When we encounter the app not working properly, like the Discord not working issue we mentioned today, don't worry. The above can help you. If you are sure that these problems are caused by the system failure of your device, you might as well try iMyFone Fixppo!