If your child is introverted and shy and does not have enough friends, talking tom for PC is at your rescue. It is a virtual pet that can talk and spend time with your child while your child will learn many basic manners like showering, eating, and dressing up from this game.
It is a very famous game as the talking tom is very close to reality experience, but you might be wondering that it is a mobile game so how can you download it on PC? Rest assured because we will tell you everything you need to know regarding the download of my talking tom PC.
Part 1: How to Download My Talking Tom Friends for PC?
Tons of websites allow you to download talking tom for PC, but the easiest way to download is through Anderbot or NoxPlayer. In NoxPlayer, you just have to go to the website, scroll down and click on the "download on PC" icon shown in the following image and voila.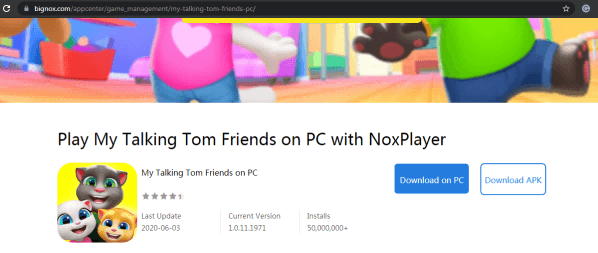 My Talking Tom for Windows
When talking about my talking tom for Windows, Anderbot is just the right way to go. Follow the below-given steps to get my talking tom download for PC.
Step 1: Go to the Anderbot website.

Step 2: Click on the "free download" icon from the above image.
Step 3: You will find yourself on a page with two options, download from Microsoft or download from the official website.

Step 4: Now, click on whatever option is feasible for you because both are equally good.
Step 5: After entering the website, you can simply buy the game, which is the case with Microsoft.
Step 6: If the game is available on Microsoft, buy it by entering your mail and other details, and that's it.
Description of My Talking Tom PC
Outfit 7 is the official website of this virtual pet game that offers a real-time experience to its users. My talking tom is suitable for your child because it is more than just eating and bathing. Your child will get rewards whenever tom is clean, which will enhance their sophisticated behavior.
Benefits of Talking Tom on PC
Winning gifts and coins
Getting to take care of a virtual pet
Feel real emotions with the pet as he can get sad, happy, and bored
Design your own talking tom house
Choose the material and design of the clothes of your talking tom as it enhances creativity
Hundreds of levels to play from
You can travel around the world with your talking tom and collect postcards
Get some laugh by speaking with him as he repeats everything
Criticism And Ratings
The ratings of talking tom for PC are extremely positive on all platforms because of its features and puzzles. Play store, apple store, and free downloading websites all have more than 4 out of 5 ratings of this game.
But, the price of this game is still pretty high, and developers don't seem to reduce it. Moreover, multiple ads pop up while playing the game, which can be annoying for your child.
Part 2: How to Play My Talking Tom Friends for PC with Emulators?
Many people get confused with my talking tom 2 download for PC, but you can easily play it through emulators. NoxPlayer is a perfect example of one of the emulators we have already discussed, so now let's talk about Talking Tom download for PC through Bluestacks.
Introduction of BlueStacks
Bluestacks is an app whose download can enable you to play all the android games on your PC. You need to install this software on your PC and get access to more than 2 million games. It is free software and does not let your computer lag while playing with its enormous speed, so now Talking Tom 2 free downloads for PC are pretty straightforward.
Description And Steps
Bluestacks also gives you talking tom for pc windows 7 free download 32 bit. It is one of the swiftest emulators, and when it comes to talking Tom 1 and 2, there is no place for lagging in them. You can also use this app for Mac OS, and the installation procedure is also pretty simple.
Step 1: Open the bluestacks website.

Step 2: Click on the colorful icon of "download BlueStacks 5".
Step 3: Install it on your PC.
Step 4: When your installation is completed, you can open the BlueStacks emulator and go to the home screen.
Step 5: You will see the play store on your Bluestacks emulator so click on it.
Step 6: Install my talking tom for PC through the play store on BlueStacks.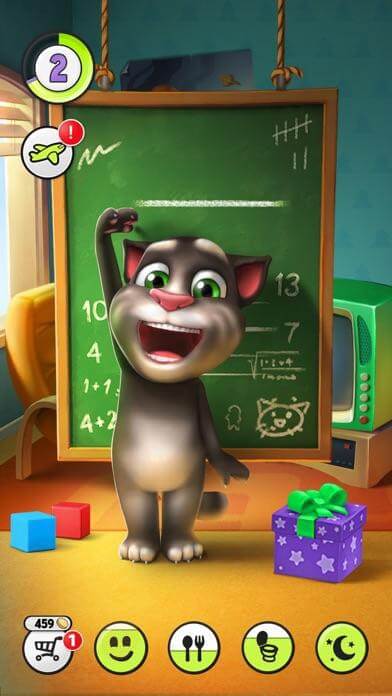 Step 7: Once installed, you can find this game in your BlueStack list.
This easy and quick method of talking tom and friends game download PC is the ideal option if you are looking for a lag-free and crack version.
Features
Quick and easy installation
Gaming without lagging
Free tom friends game download for PC
You can use it for Mac OS as well
Options for APK files as well
The elevated user experience of android games
Part 3: Can I Mirror My Talking Tom Friends from Phone to PC?
Mirroring your streaming and games from android or iOS is very simple with all the apps available on the internet. One such app is Apowermirror which efficiently reflects your android and iOS functions to your PC to mirror your talking tom to PC.
Mirroring allows you to use your PC as a mirror, and whatever you will open in your phone will pop up on your PC screen. It can be called a cable-less connection because your phone gets connected to the PC without wire through this technology.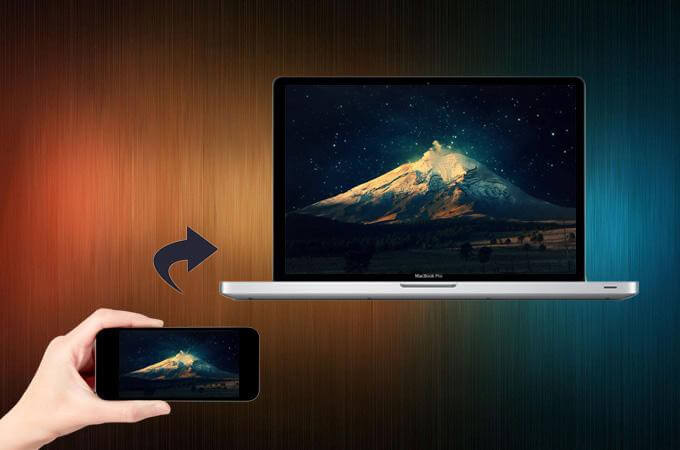 The app of mirroring should be running on both PC and phone to mirror any game. It also enables you to control your phone through the keyboard and mouse. So, let's find out the best apps for mirroring.
Talking tom game download for PC is easiest with the above-listed apps as they are efficient and fast in mirroring without any lag. So, install them now and enjoy your talking tom for PC.
1

How to Mirror Talking Tom with iMyFone MirrorTo?
iMyFone MirrorTo is an Android screen mirror app which can help you play Taling Tom on your computer with a USB cable. After installing this screen mirroring app on your computer, you can get gaming experience better than on your phone. Now i'll show you how to use iMyFone MirrorTo to play Talking Tom on computer.
Step 1: Install iMyFone MirrorTo on your phone as well as on PC.
Step 2: Connect your Android device and PC with the same Wifi.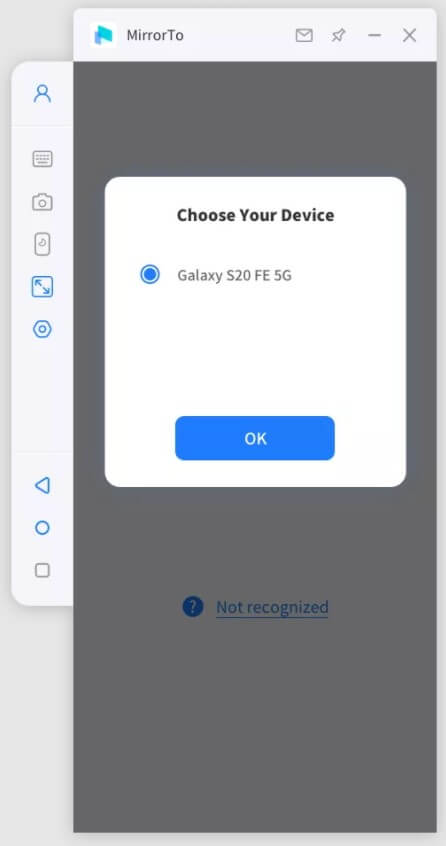 Step 3: Open MirrorTo on your PC.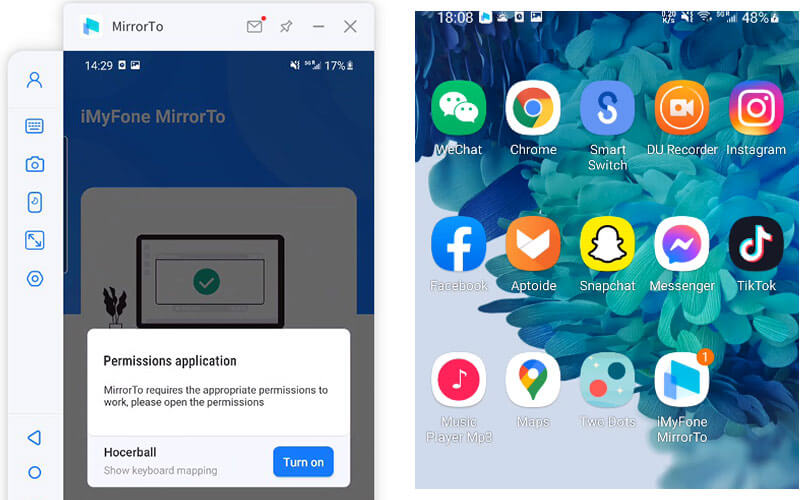 Step 4: Start to control your Android phone from your PC.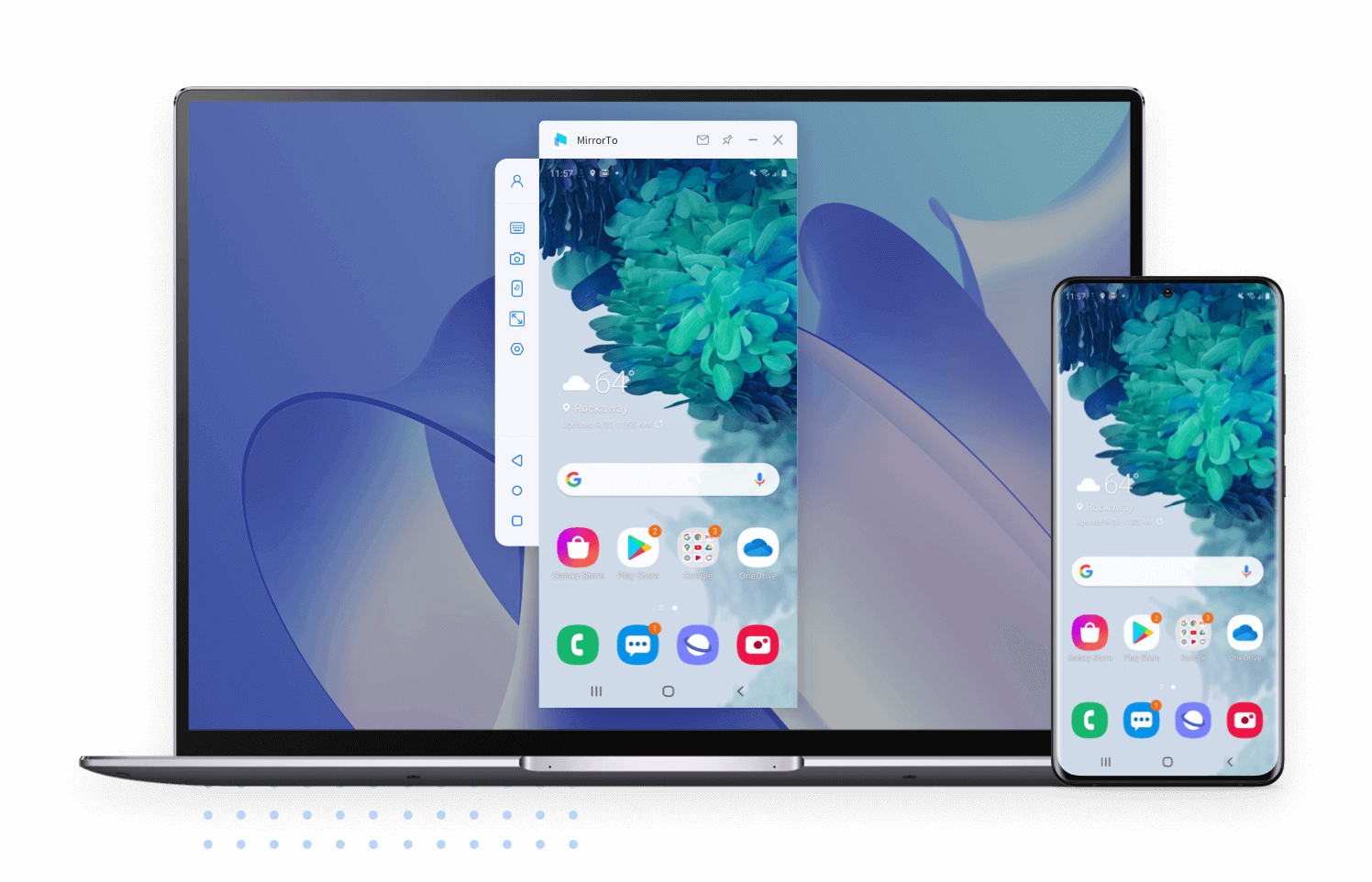 Step 5: Now, open My Talking Tom and enjoy your time!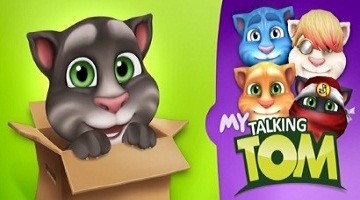 Try It Free
Try It Free
2

How to Mirror Talking Tom with ApowerMirror?
ApowerMirror is the most recommended site for mirroring, and it is compatible with android and iOS both. You can efficiently play talking tom on ApowerMirroring in full screen as well as landscape mode. You can mirror your phone on a PC by using a USB cable as well as Wifi through ApowerMirror.
Step 1: Install ApowerMirror on your phone as well as on PC.
Step 2: Connect your phone and PC with the same Wifi.
Step 3: Open Apowermirror on your PC.
Step 4: You will find an icon for a QR code in the corner of the upper left.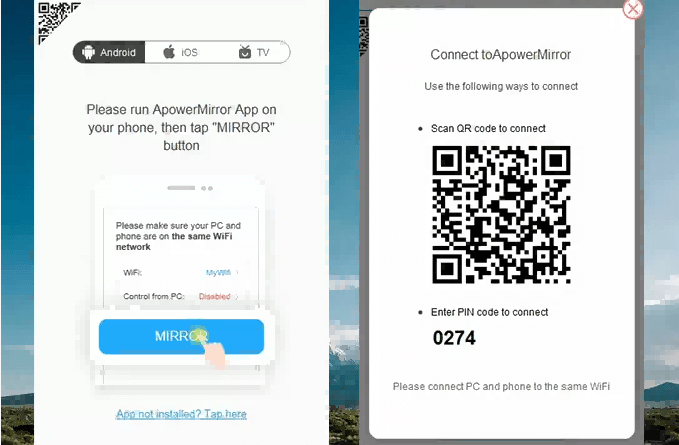 Step 5: Click on the QR code, and you will see a pin on your PC screen.
Step 6: Now open ApowerMirror in your android or iOS and click on the numbers you see in the upper right corner. You can also see it in the below-given image.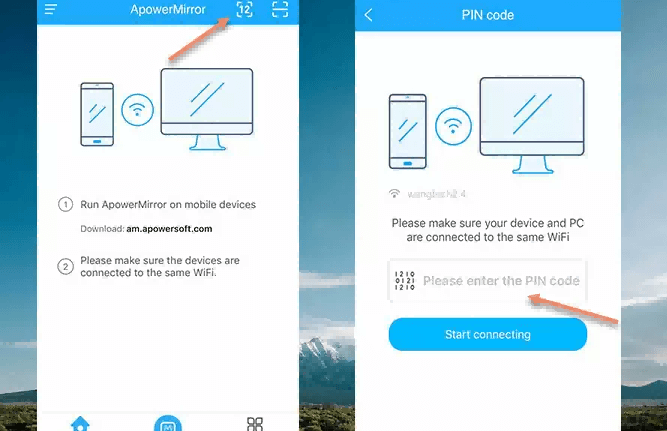 Step 7: Now, enter the code displayed on your PC, and your phone will start streaming on your PC.
Step 8: Now, my talking tom download for PC Windows 10 is unnecessary when you can directly mirror it on your PC.
Part 4: Why Should We Play My Talking Tom Friends for PC?
My talking tom for PC is another experience for your child with improved graphics and great speed. Tons of features elevate your experience of playing talking tom on PC, like characters, stories, and games.
1. Characters
The characters of the talking tom series are all diverse and very entertaining for kids. The most famous characters of this game are Tom, Angela, Ginger, and Hank. Your kids can see each character and their actions on PC because phones are often small, and some details are not visible.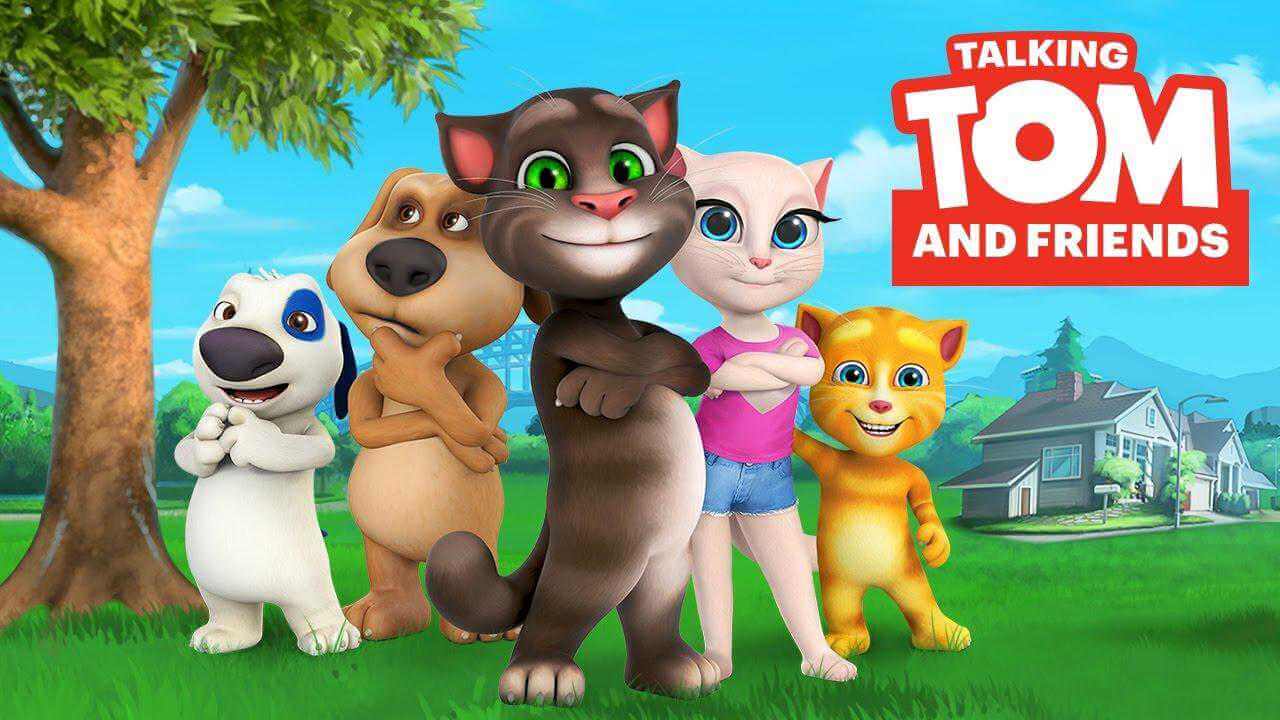 My talking tom friends give a lesson of companionship and team-building to your child, enhancing their leadership skills since childhood. When playing, talking Tom friends on PC, everything looks more enhanced, and children usually enjoy playing on PC.
2. Care Taking System
The care-taking system in talking tom for PC teaches your child to take good care of others and themselves. It teaches them cleanliness and punctuality, and taking care of your pet on PC is a whole other experience.
3. Pets' Skills
Children usually don't have pet skills, and they end up annoying their cats, but if you give your child some time with this game, they will soon learn how to take care of their pet, and the way tom gets angry or sad can also train them to bear different moods of their pet.
3. Mini-Games
Talking tom for PC comes with several mini-games so you can play different puzzles, travel, and even go on quests and earn coins. It enhances creativity and critical thinking in your child, and mini-games on PC give a real-time experience.
LAN is an excellent option for playing Minecraft when friends are together and are using the same Wi-Fi.
You can also play Minecraft with your friends on a private Minecraft server.
Another way is Minecraft Realms which is a much safer experience.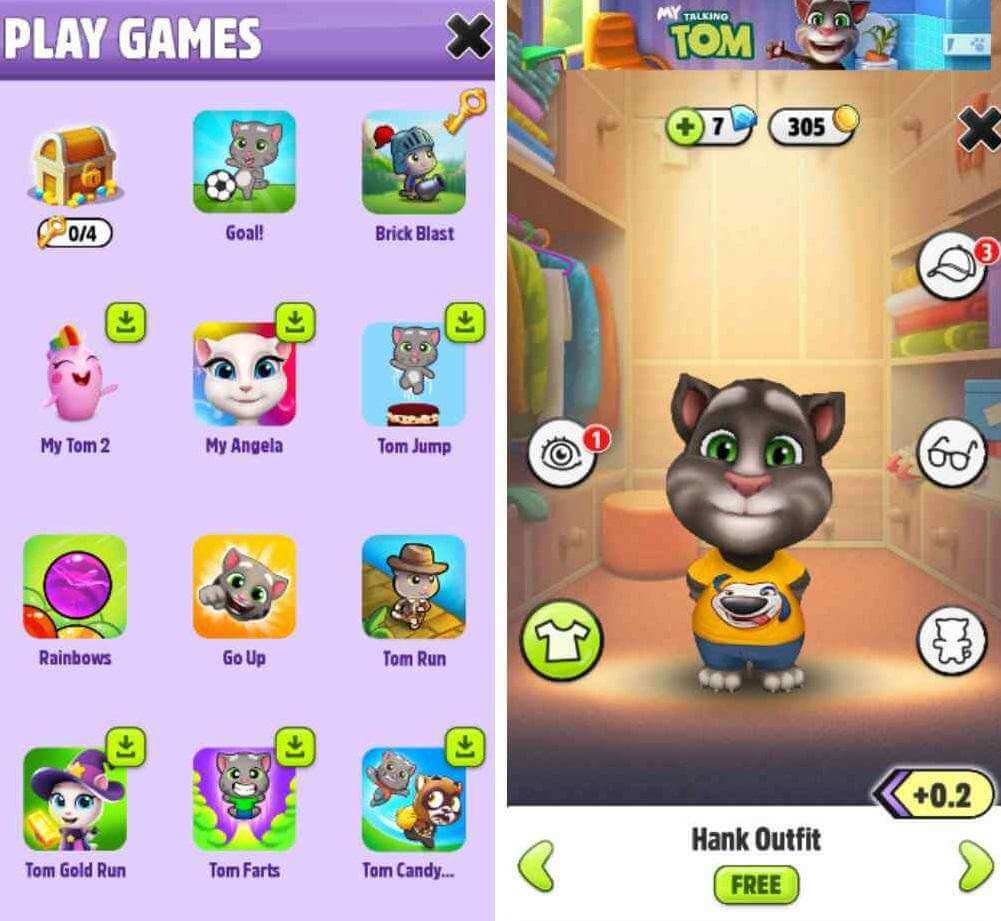 Above all, Tom friends game download for pc is free when downloading with Anderbot, so you can enjoy the premium benefits of this game on PC while saving a lot of bucks. It is the most pocket-friendly fun you can give to your child.
Conclusion
Lastly, it is very easy to download talking tom on PC for free, but you need some apps. Mirroring apps could help you about this, and the iMyFone MirrorTo is a great option for you. Talking tom helps your child enhance their creativity and fashion sense, so download it right away on your PC and give your child a real-time gaming experience.
Try It Free
Try It Free