Do you want to use the most secure and reliable messaging app on your PC? Yes, I'm talking about Signal. Many people want to use signal pc like messenger, etc. You can avail of end-to-end encryption. It's open-source software moreover, it's managed by a nonprofit organization. Due to These features, millions of users prefer Signal.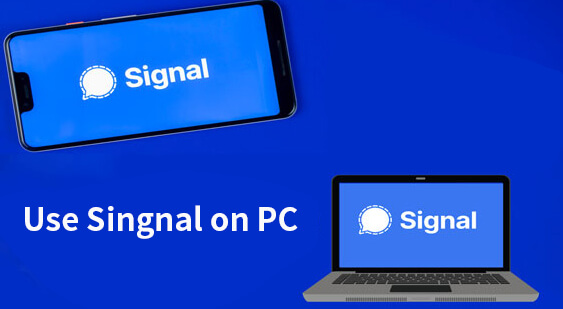 This article will suggest to you the easiest and most secure for using signal pc. The methods explained below will be enough for you to run signal on windows without any error.
Part 1: Use Signal on Windows PC from Official Way
This method is provided by Signal for using the Signal desktop app. Signal is a multiplatform service. It has already introduced a version that is supported by Windows.
Steps to Use Signal on PC
Step 1. Open the official website of signal to download the installer on your PC. It'll show separate versions for iPhone/Android and windows. Just click on the download for windows option and it'll automatically download to your Downloads folder.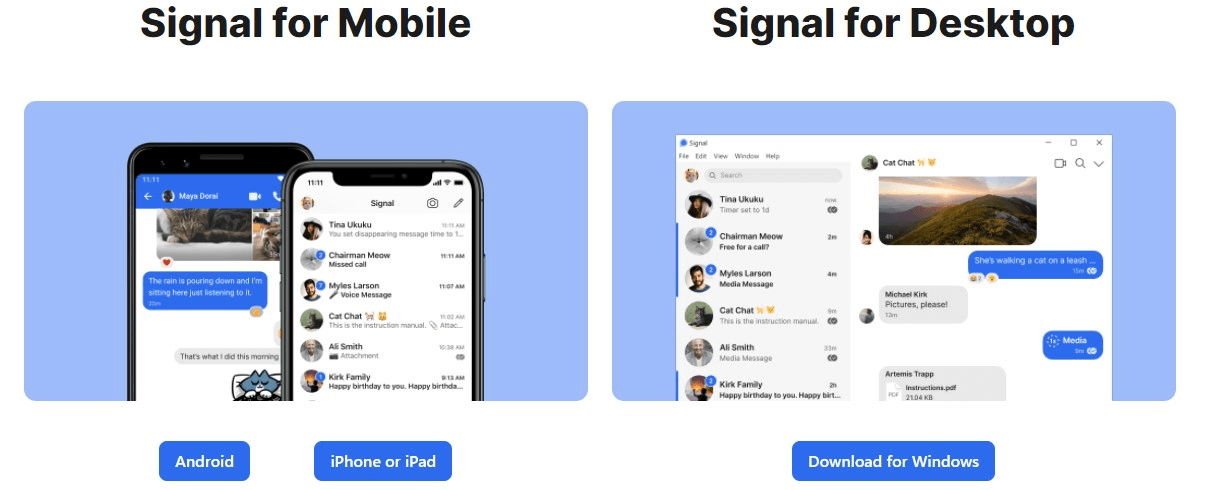 Step 2. Run the installer. Accurately follow the simple instructions provided by the installer.
Step 3. Open the app. It'll show you a QR code to scan.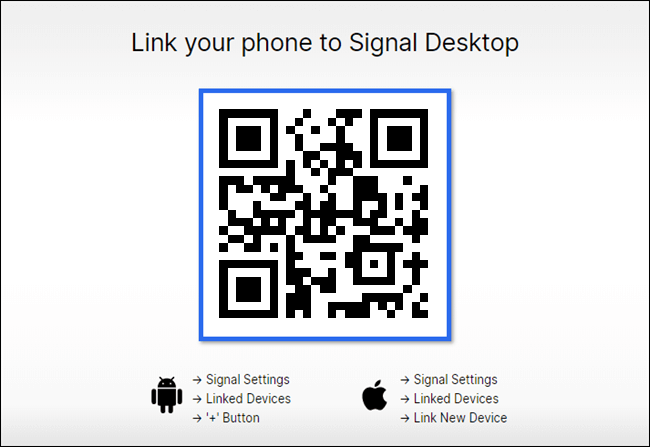 Step 4. Then you'll have to launch the app on your phone. Tap on the signal app "Settings" then "Linked devices".

Step 5. You'll see an option to link a new device in iOS or a sign of + if you're an Android user.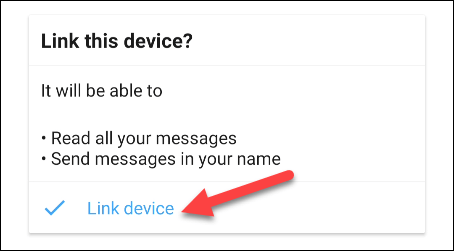 Step 6. Scan the QR code to begin syncing the contacts and start using the signal PC.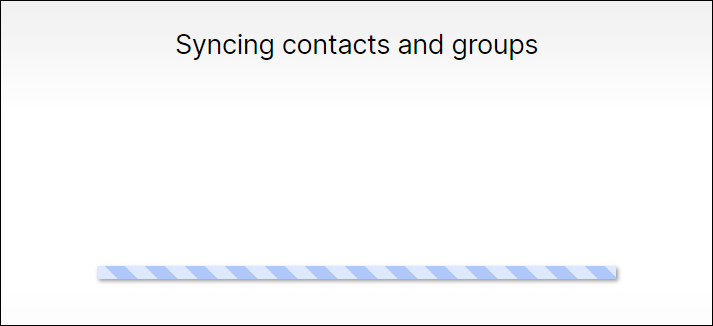 Signal Desktop Keyboard Shortcuts
Signal also offers a keyboard shortcut menu. Tap on Help and then on show desktop keyboard shortcut.
They are provided to make conversation easier for the newbie user.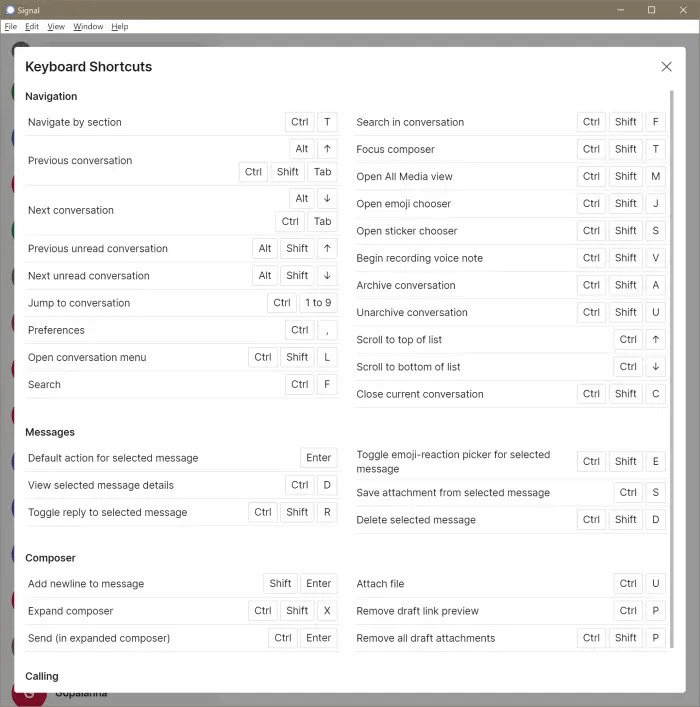 Part 2: 4 Fantastic Mirroring Apps To Use Signal on Desktop
The way we mentioned above needs you to download the app on PC. Now we are going to introduce a way that you don't need to download Signal on PC but can also use it successfully: using screen mirroring apps.
Screen mirroring allows us to present our phone screen on a bigger screen like a PC, laptop, etc. You might have observed this in your school lab lectures, office meetings, presentations, etc. Your every action will display on the smartphone on the screen.
Comparision of the 4 Apps

Screen Mirroring Way
Capability
Ease of Use
Image Quality
Annual Price

Android & iOS

Best

Best

$39.95

iOS

Very Good

Very Good

$14.95

Android & iOS

Good

Satisfactory

Free

Android & iOS

Satisfactory

Good

$39.95

1

iMyFone MirrorTo
Rating = 4.9/5
iMyFone MirrorTo is a mirroring app introduced by the famous iMyFone brand. It is designed especially to mirror your mobile screen to a bigger screen for social apps like Snapchat, Whatsapp, games like Among Us, ARK: Survival Evolved etc. It can be easily used by non-tech people by following some easy and simple steps.
It is the most suggested app for using signal.
Features of MirrorTo
It provides the option of a customizable keyboard. So, it can help a newbie user to text messgage on the Signal.
Its main feature is the maintenance of the graphics quality. You'll get the best quality graphics if you use MirrorTo. You can have a better experience when using Signal with MirrorTo.
It offers a lag-free experience. A perfect enjoyment when Signal on PC with MirrorTo.
Video Tutorial about Mirroring iPhone to PC with MirrorTo
Steps to Follow
Step 1.Download the iMyFone MirrorTo app and install it on your PC.
Step 2.Connect the two devices with the same Wi-Fi connection.
Step 3. Start mirroring by tapping on the screen mirroring option on the control center.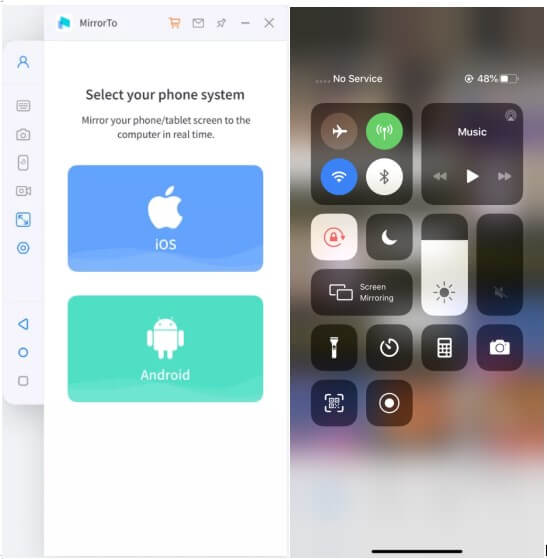 Step 4. Then you can see your phone screen on PC. And of course you can see Signal.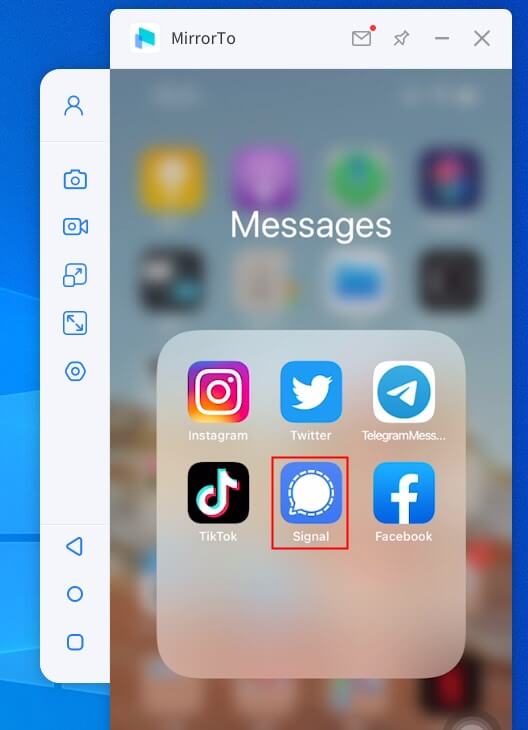 Step 5. Go to Settings, then enter Bluetooth and pair the bluetooth between your phone and computer. Now you are free to control Signal from your computer.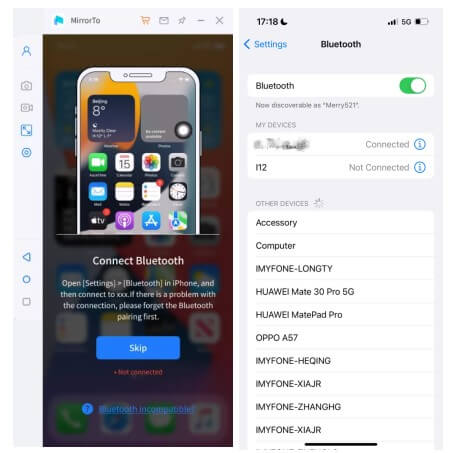 Review
Overall it is an awesome app for quality screen mirroring for any purpose. Features such as taking screenshots and a customizable keyboard make it a preferred app over others.
2

LonelyScreen
Rating = 4.2/5
LonelyScreen is also a very good and popular software used for screen mirroring purposes. It has a domain age of 6 years and works for both Windows and macOS.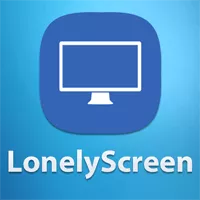 Features of LonelyScreen
It is trusted by Trend Micro.
It has a valid SSL certificate.
It is also ranked at a good position by Alexa.
How to Use LonelyScreen
Step 1. Download the software from the official website.
Step 2. Launch the app and tap on the arrow present in the bottom right corner.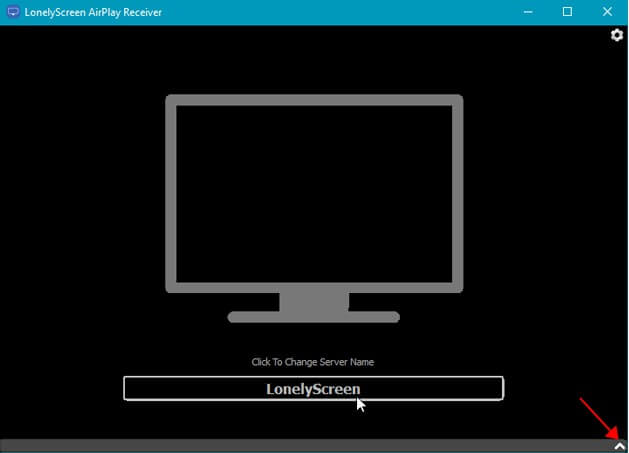 Step 3. A red button will appear, tap on that one to start.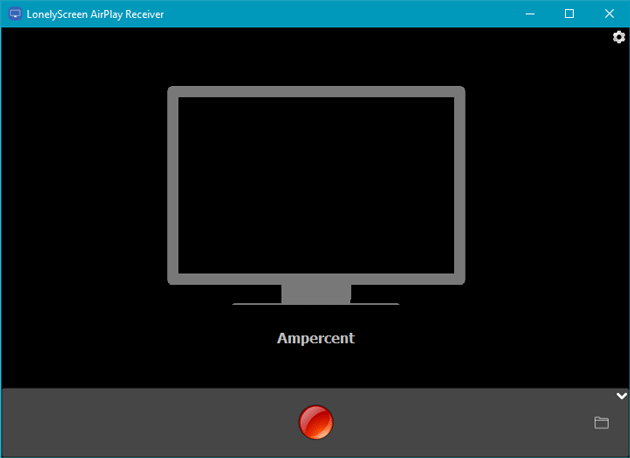 Step 4. Open your control center and start airplay mirroring when your iPhone is connected. Yes, it acts as an airplay receiver.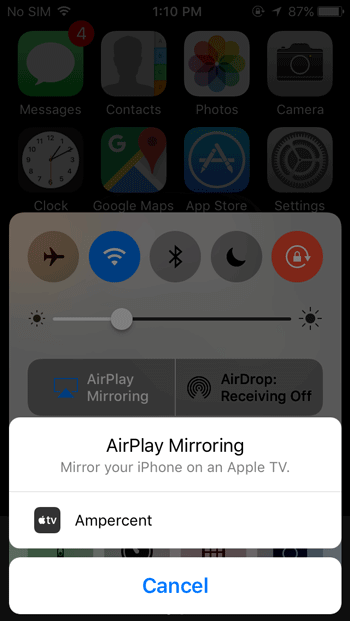 Step 5. You'll start seeing your phone screen on your PC.
Review
There's no need to install any app instead this software only operates from your PC. Overall it is very simple to use. But its users have complained about malware. Moreover, it is not SEO optimized. Therefore it has very less ratings.
3

Let's View
Rating = 4.3/5
Let's View displays content from your smartphone to your PC/laptop. It's multiplatform software and doesn't disturb the graphics quality.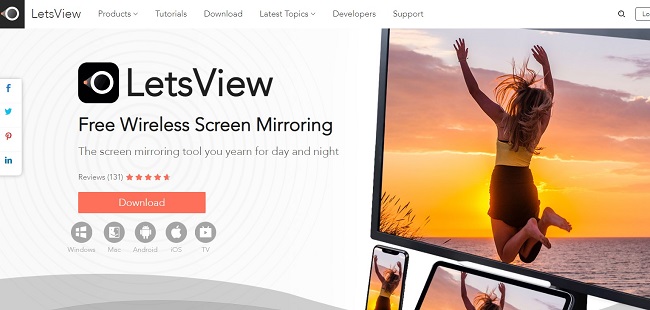 Features of Let's View
It has a very friendly and easy-to-use User Interface which makes it a good choice.
It is free to use.
You can record your phone screen with this tool.
How to Use Let's View
Step 1. You'll have to download and install the app on both your device's smartphone and PC.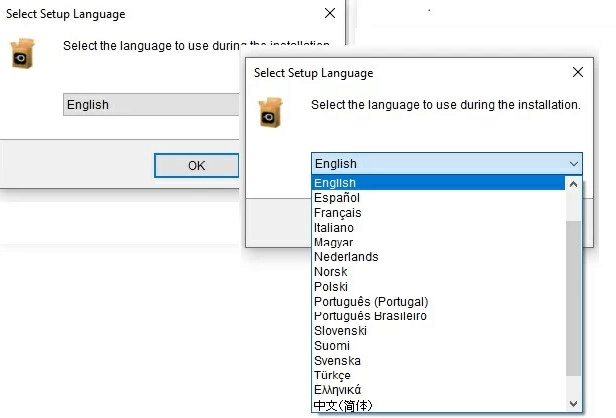 Step 2. Connect both devices to the same WiFi network.
Step 3. After getting it installed, launch the app and click on your PC's name which appears on the bottom left corner.
Step 4. You'll be notified on the smartphone. Click on the start now option to start mirroring.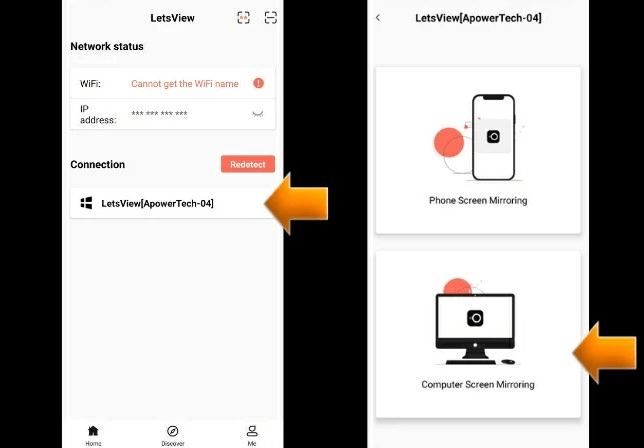 Step 5. You can also use the QR code or pin method if it's showing some error with the abovementioned method.
Review
Users like this app because it's completely free to use. However, in many cases, it does not give a stable connection and it's also not available for connection via USB.
4

Apowermirror
Rating = 4.6/5
ApowerMirror is a very popular screen mirroring software having good compatibility because it supports every Android device. It supports playing games without any extra load on the battery.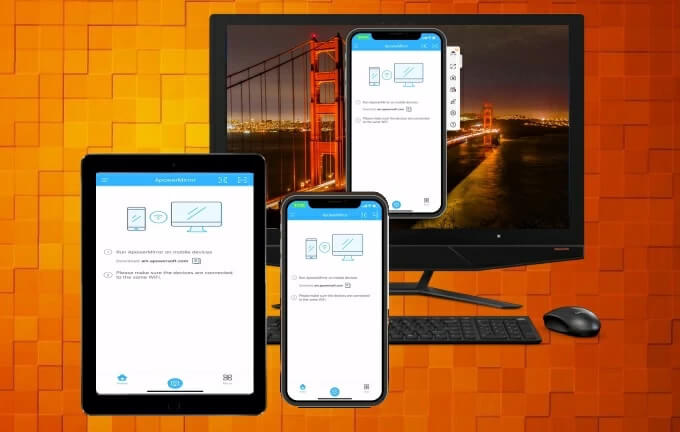 Features of Apowermirror
You can connect 4 devices for mirroring without any disturbance in the connection stability.
It allows mirroring by airplay which makes it a highly compatible service.
It can display HD-quality images.
How to Use Apowermirror
Step 1. Download ApowerMirror program via the official website.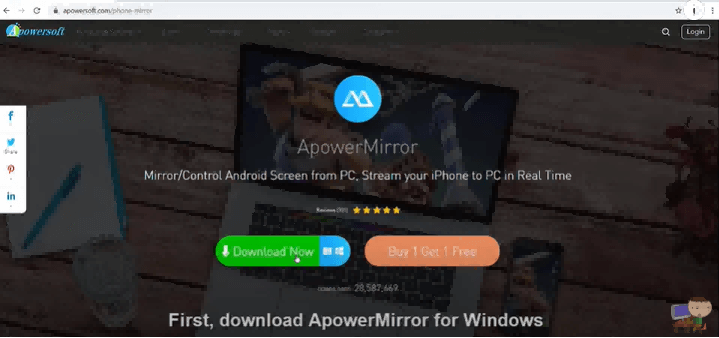 Step 2. You'll receive 2 options. 1st to join through a USB cable 2nd to join wirelessly.
Step 3. You can enable USB debugging through your phone's settings or you can make both devices join the same WiFi network.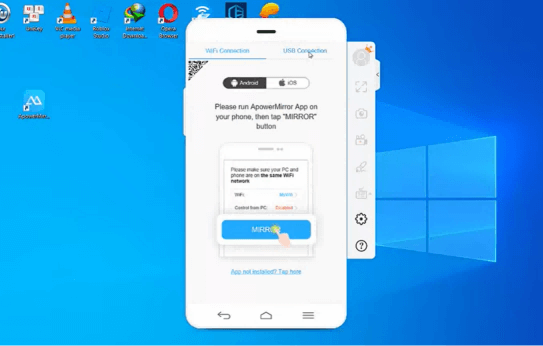 Step 4. You'll see the option on the app to join your computer. Tap on it and start mirroring.
Review
It has a lot of options for screen mirroring but many users have reported that it crashes sometimes while using. It's simple to use but sometimes it shows glitches and decreases the Screen image quality.
Part 3: Use Signal on PC via Emulators
An emulator is a computer program that enables it to run software built for a different OS.
Its most usage is by gamers that want to play awesome games like Pubg COD, etc. on a large screen. However, you can also run Signal pc through an emulator.
| | | | | |
| --- | --- | --- | --- | --- |
| Emulator | Price(monthly) | Ease of Use | Fluency | Image Quality |
| | Free | Best | Best | Good |
| | Free | Good | Satisfactory | Satisfactory |
| | Free | Satisfactory | Good | Best |
1

LD Player
LD Player is an extremely popular Android emulator having worldwide usage due to its good FPS. Its multifunctional capacity makes it a better choice than other emulators.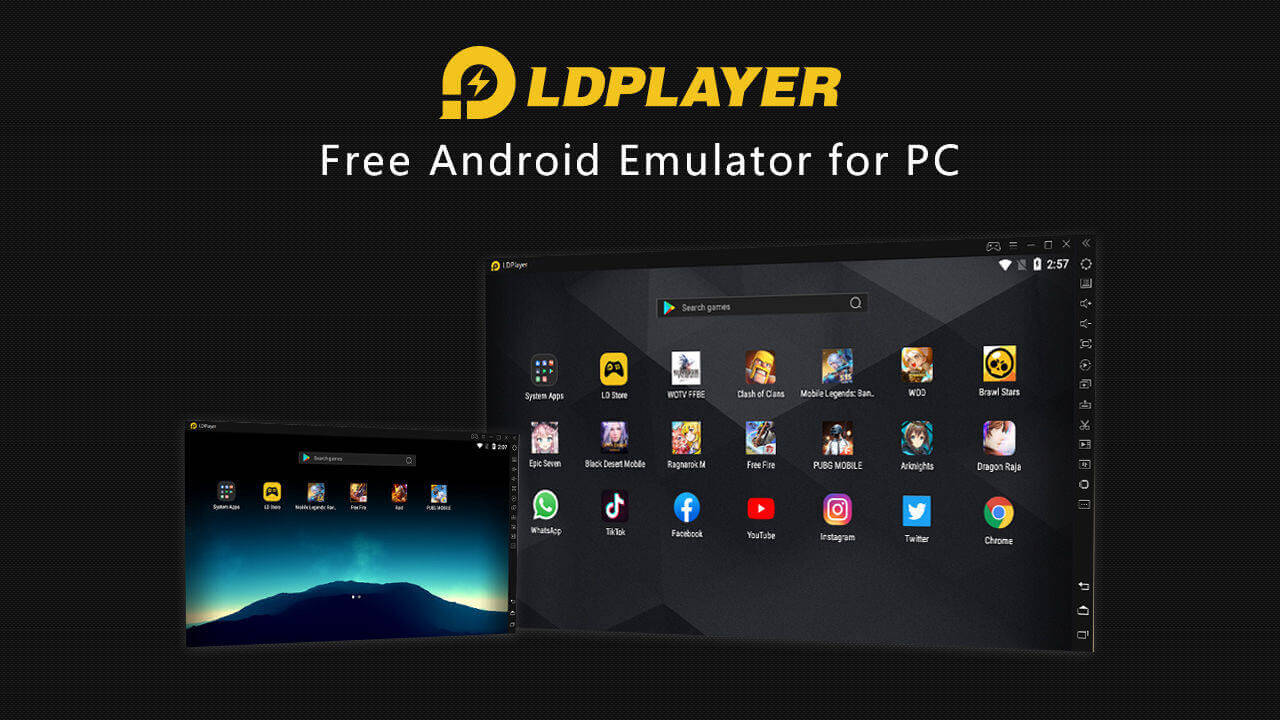 Features of LD Player
It offers the customization of keyboard controls and screen orientation.
You can also share files between Android and Windows PC.
You can also enable a virtual location which is a pretty cool feature.
How to Use LD Player
Step 1. Its UI is much like Bluestacks. Install it through the official website.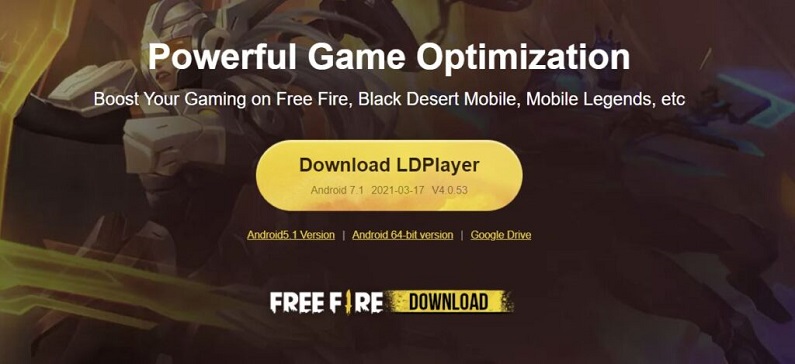 Step 2.You'll observe 2 options "System Apps" and "LD Store".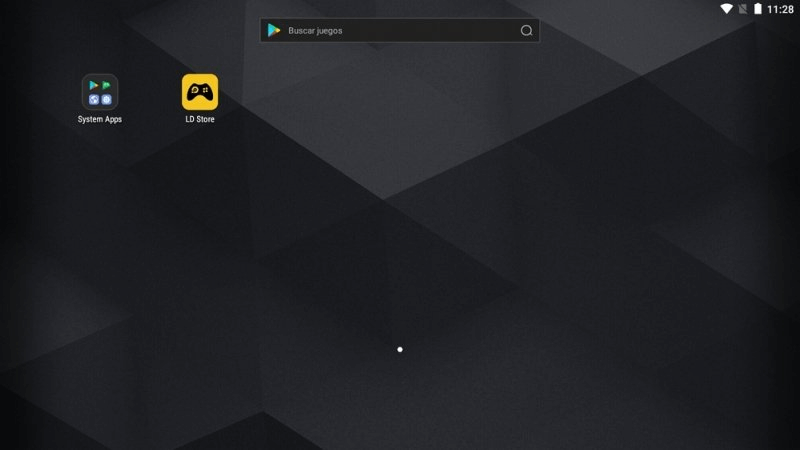 Step 3. Download Signal app by clicking on the "System Apps" folder then on the play store.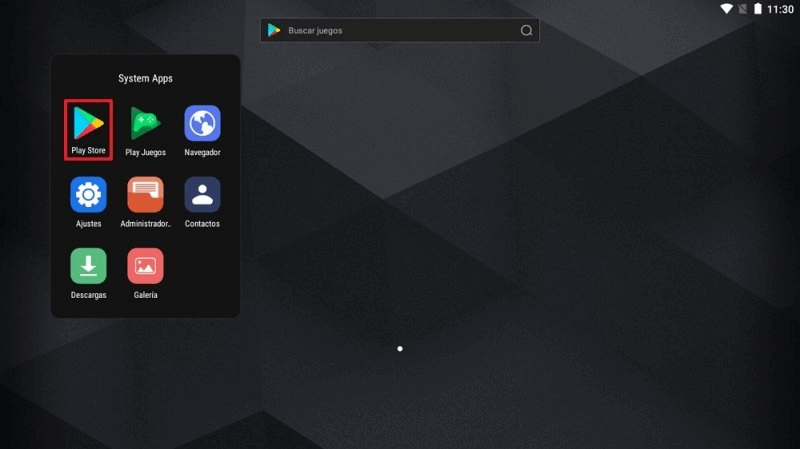 Step 4. It'll demand to set up a google account. However, you can also download the app from another repository if you're not comfortable with setting up a new google account.
Step 5. Double click on the APK file and it'll install on the emulator.
Step 6. Click on the Signal App and it'll start like the Android version.
---
2

Mumu
Mumu is best known for its ad-free and good friendly user interface. Its good performance makes it a good choice for users with low spec PCs.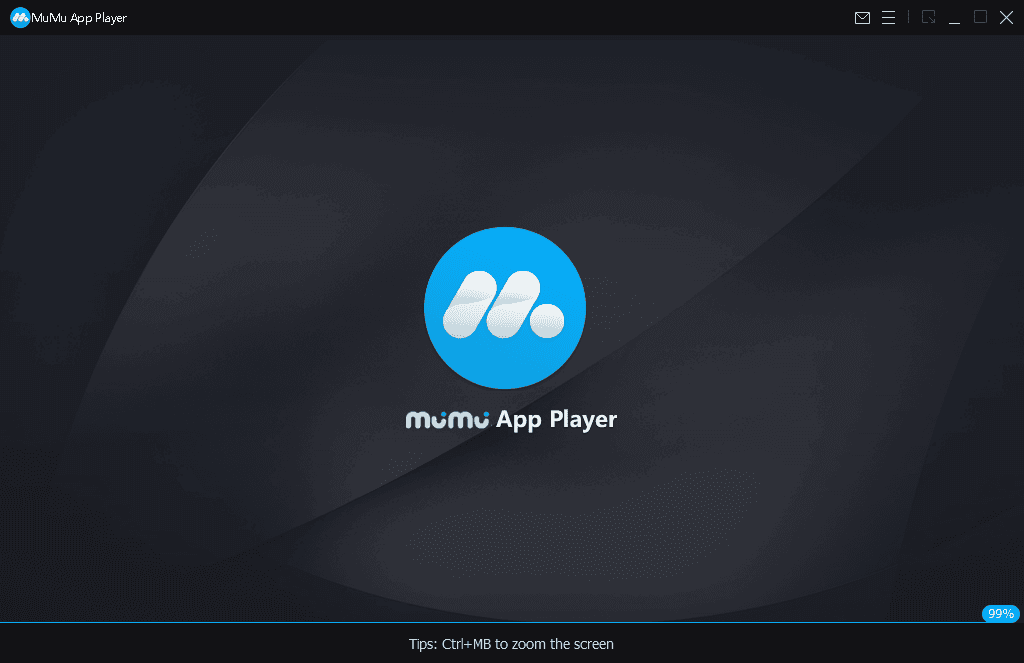 Features of Mumu
It uses DirectX and open GL for graphics.
It also offers to set up a virtual GPS and export apps to your PC.
It's built on the Android 6.0 version.
How to Use Mumu
Step 1. Download the app from the google play store or the MuMu app store. However, it can be used for already downloaded APK files.Simply click on it and install.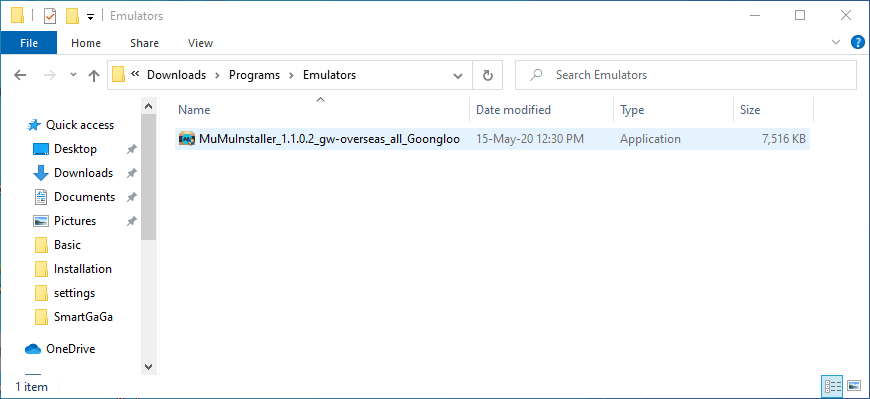 Step 2. Enjoy Signal windows or any other app just like the Android version.
---
3

Bliss OS
Bliss OS is an Android based emulator developed by Jack Eagle. It works well on high-quality PCs. It also offers a USB stick method to start. It's a bit different from other emulators.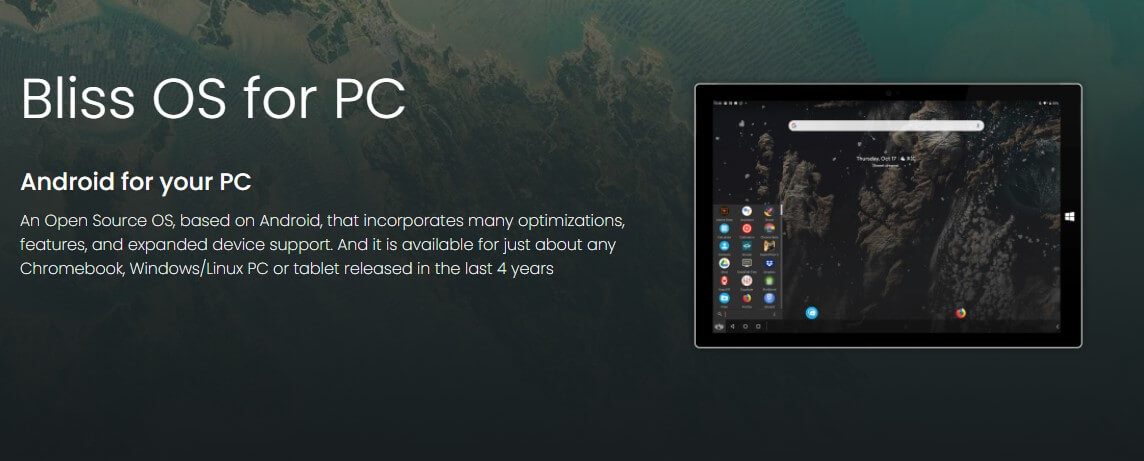 Features of Bliss OS
It requires at least 3GB of free space in your hard disk.
It offers a very smooth performance.
It has made many updates regarding security and doesn't put much strain on the battery.
How to Use Bliss OS
There are 2 methods to install it. It is advised to download and install it with UEFI support so that data is not deleted.
Step 1. Download the ISO file.
Step 2. You also have to install any file archiver. Right-click on the ISO file and click "Open Archive".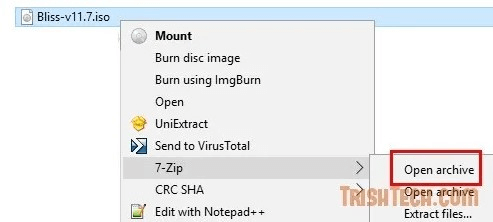 Step 3. Extract the file.
Step 4. Start the installer, choose the ISO file. The installation will start.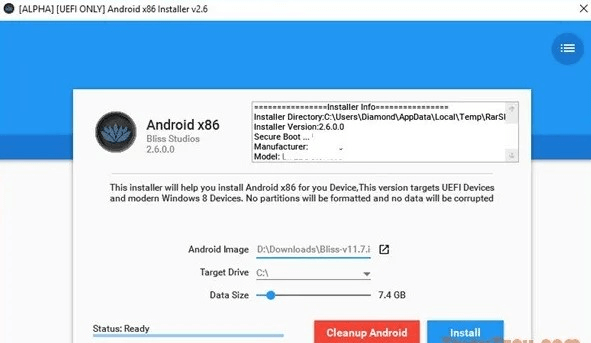 The other method can remove all data stored on your hard disk.
FAQs You Should Know about Signal
Q1. Does Signal desktop work without a phone?
Signal desktop can work without your phone. it's a plus point. Whatsapp requires that your phone should remain on when you use it. Signal pc is a separate service. So you can use it without having the phone turned on. But you need to have a phone number so that you can open your account. But that's only the official way. You can use a secondary phone number to open your account.
Q2. Can you Use Signal without a Sim Card?
Yes, you can use signal windows without a sim card on your smartphone. You just need to open up your account with a sim card. Then you can eject/remove the sim card. The signal app will work completely fine without the sim card. But you'll need a sim card for registering yourself. You can get a secondary phone number like a google voice phone number. You can also get a temporary phone number from Twilio.
Q3. Can I Use Signal on 2 Devices?
Yes, you can use the same account on up to 5 linked devices like desktop. However, for Android/iOS devices you can only use signal on 1 device at a time. You can only transfer your account if you plan on using Signal on any mobile phone.
Final Thoughts
Signal is one of the best apps for safe and secure messaging. People want to use signal on PC for easy usage. The simplest method is by mirroring your phone via iMyFone MirrorTo.
By using iMyFone MirrorTo you can get a lag-free experience without any complication as in the case of an emulator. Mirroring through an iMyFone MirrorTo is extremely easy for any non-tech person who wants to use a signal pc.