iMyFone iTransor for WhatsApp is a versatile app.
The easiest way to transfer over your WhatsApp data.
Superb solution to help you transfer, backup & restore your WhatsApp data.
Never Be So Easy to Handle Your WhatsApp & LINE Data
A comprehensive solution that can backup, transfer, restore, and export WhatsApp & WhatsApp Business & LINE data with ease. Look no further than iMyTrans!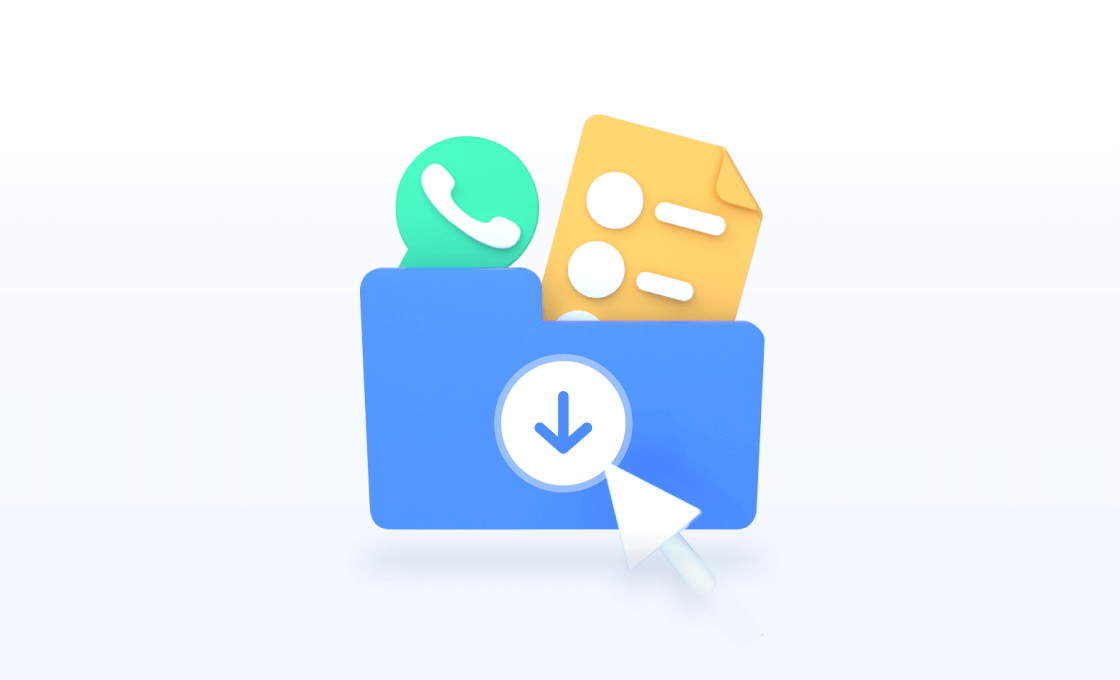 No Tech Knowlegde Need | No Factory Reset Need. Save your precious time and effortless to transfer all social app data in one click among iOS, Android, Mac and Windows.
One Click Transfer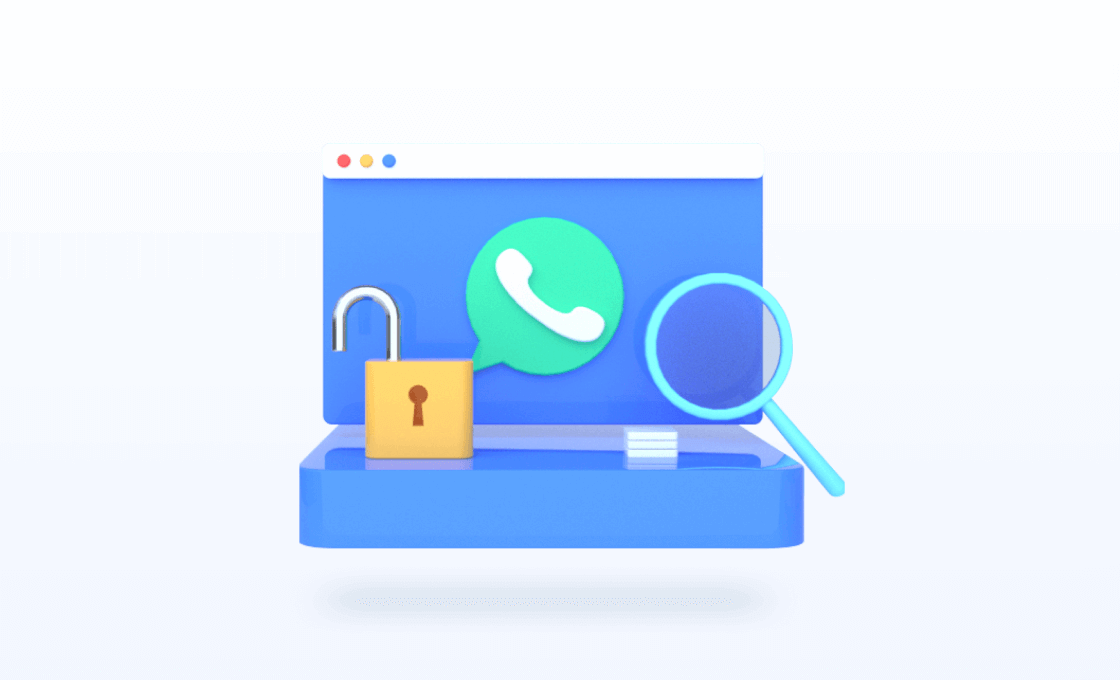 Never confused on flitering and finding any backups from massive amount of data, because you can rename backups as your needs.
Easy to Manage Backups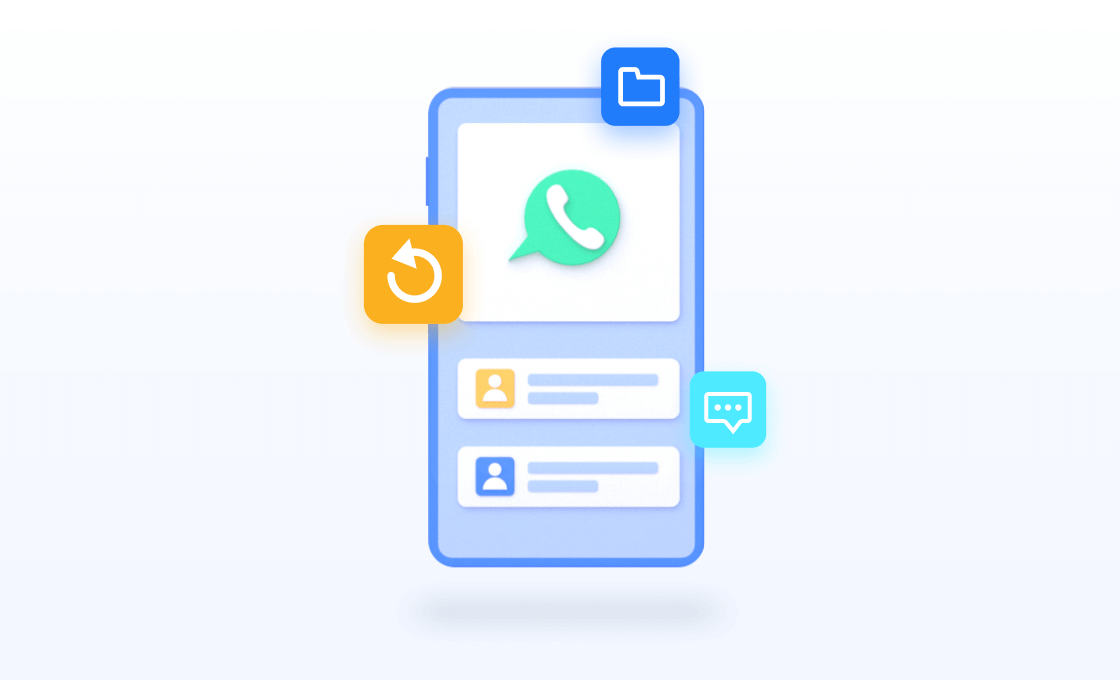 Gets rid of troubles caused by different operation systems of your devices or being unable to restore from an old backup. No OS limitation, no backup overwritting now.
Flexibly Restore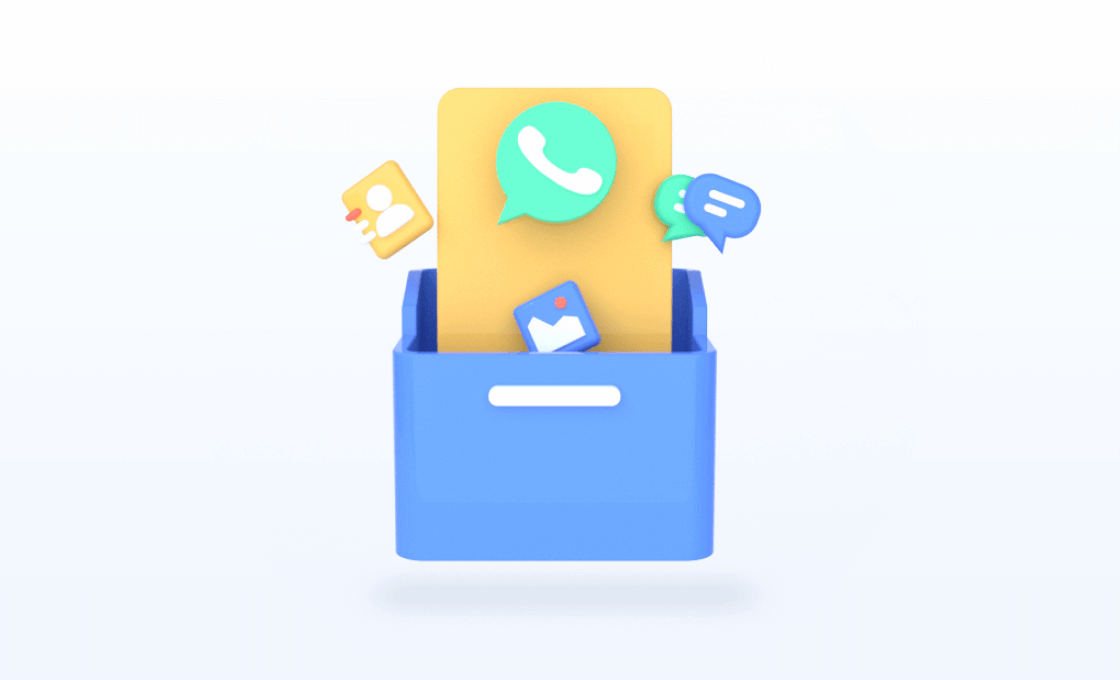 Shake off the way to back up batch useless data. You can preview social app data, including texts, photos, messages, stickers, and more.
Preview Before Export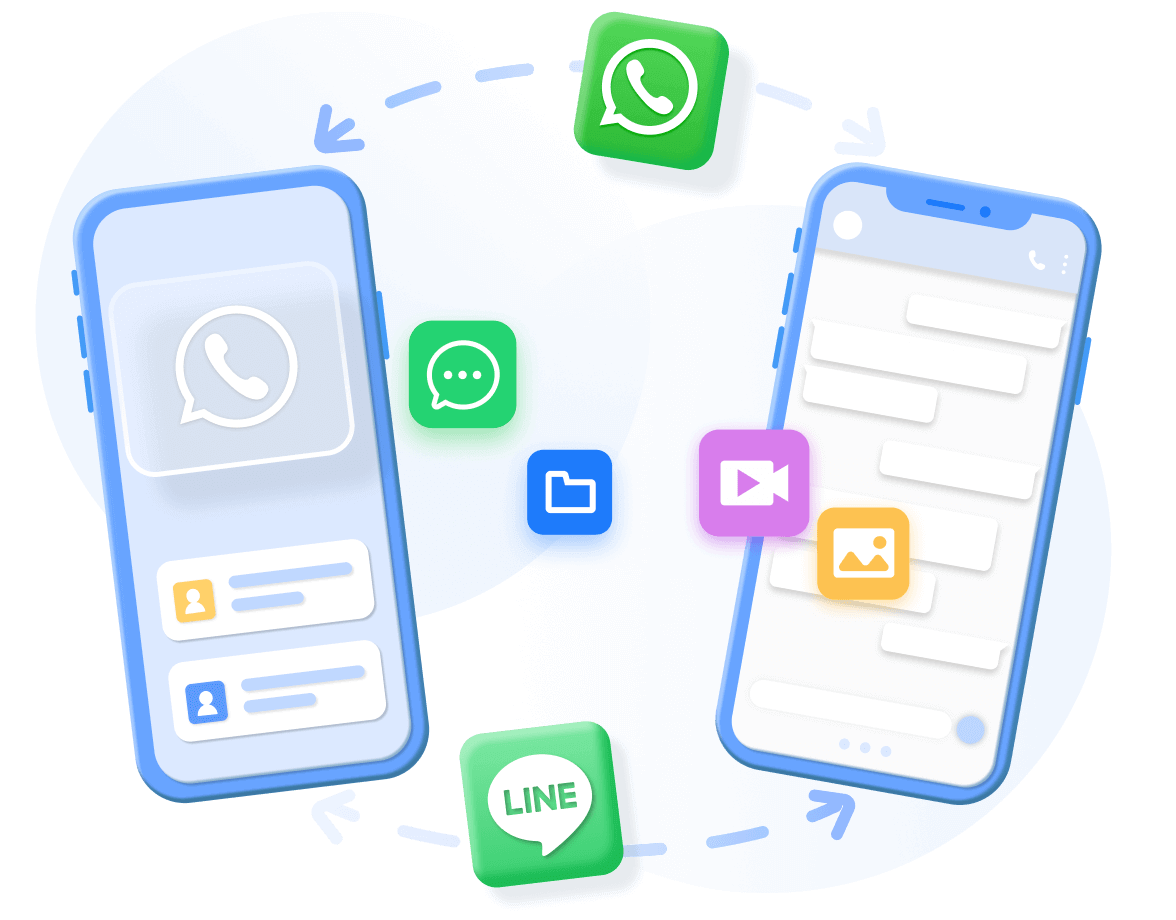 Transfer

Your WhatsApp and LINE with One Click

One click to transfer your WhatsApp, WhatsApp Business, GB WhatsApp, and LINE messages and attchments, including texts, photos, files, and stickers, between any devices - whether it's Android phones, iPhones or computers (Win/Mac)
Transfer backups from Google Drive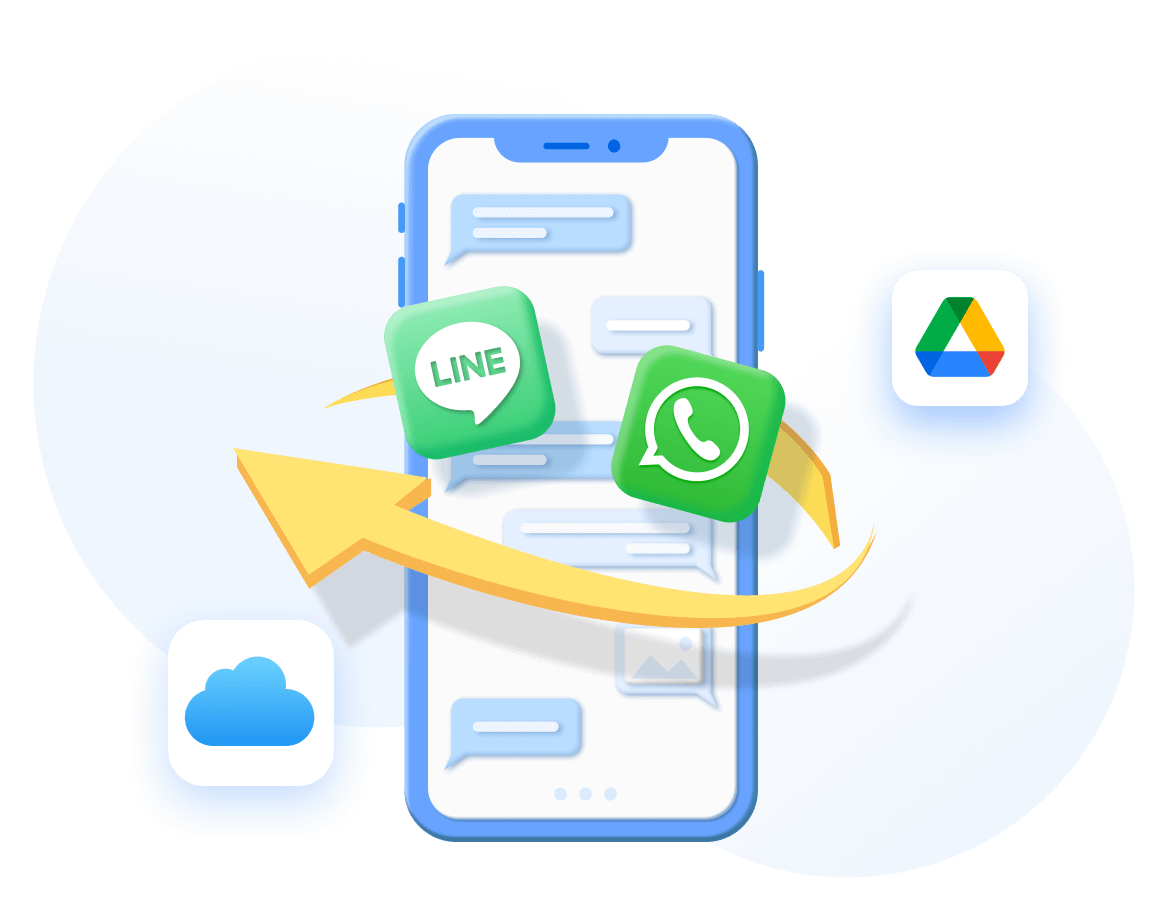 Restore

WhatsApp & LINE in the Most Flexible Way

Restore your WhatsApp, WhatsApp Business, GB WhatsApp, and LINE to your iOS or Android device with a 100% success rate
Selectively restore LINE backups from iMyTrans
Retain social apps original data after restoration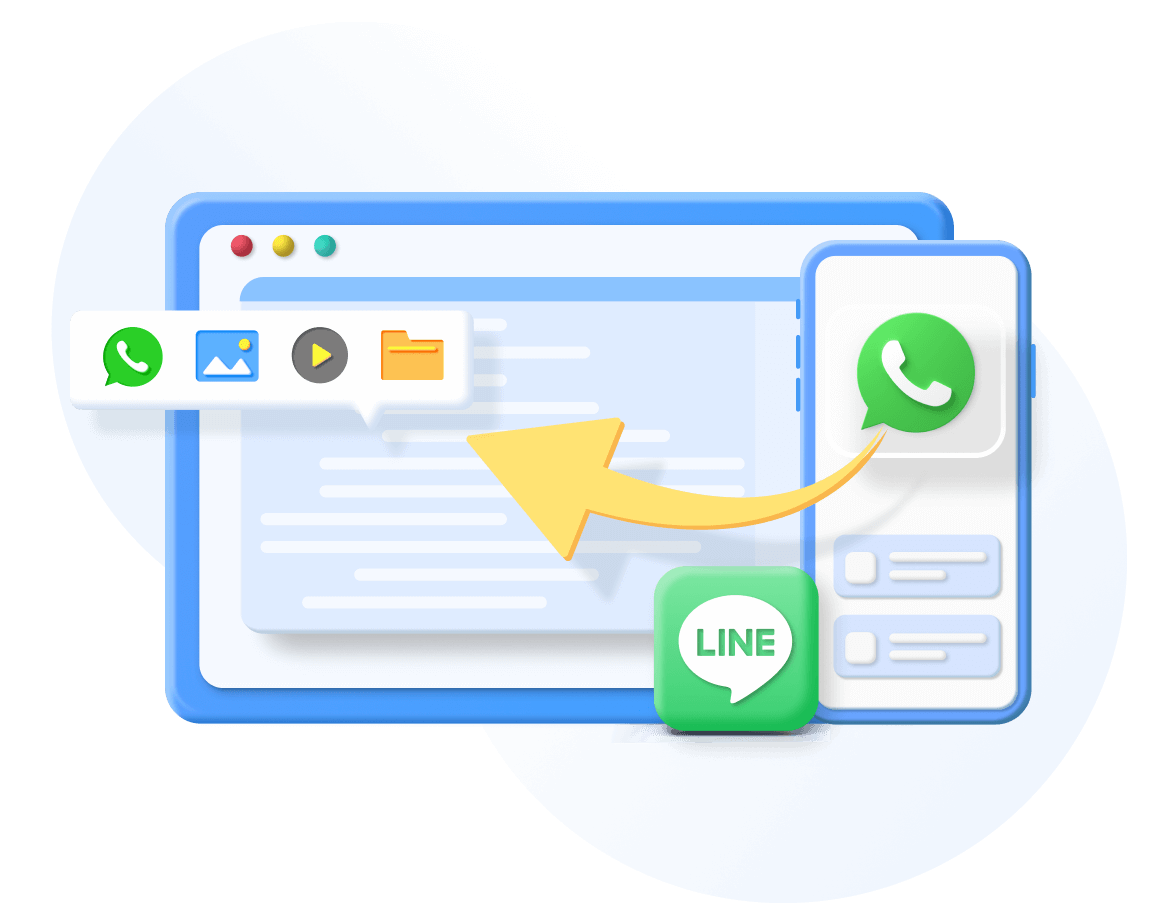 Back Up

Data From Social Apps Such As WhatsApp and LINE

You can backup photos, videos, audio, and contacts from WhatsApp and LINE. Also, you can rename or filter backed-up messages and attachments - all supported to back up between Android/iOS and Win/Mac.
Preview backups from Google Drive and Local Storage
Back up WhatsApp free of charge on iOS devices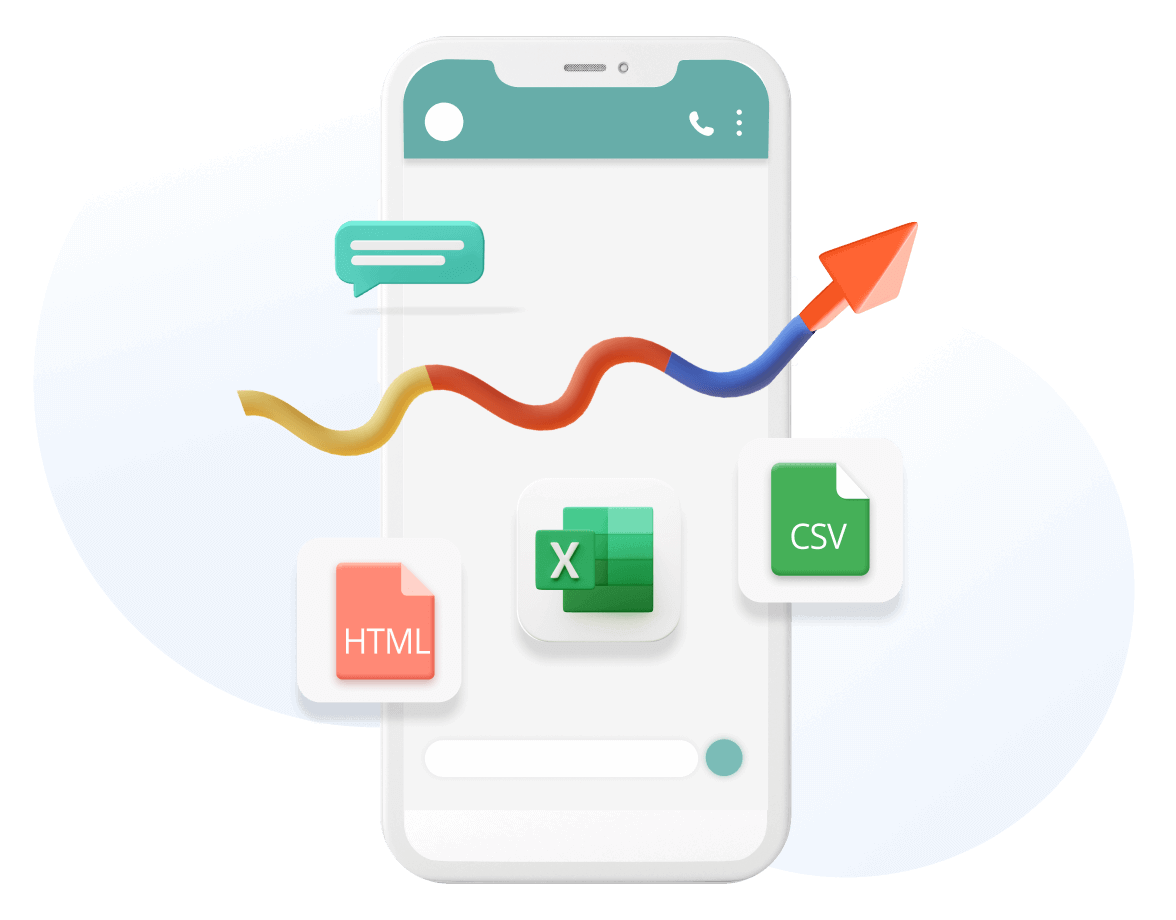 Choose the Way You Prefer to
Export

Social Apps Chats

iMyTrans can meet all your needs of exporting WhatsApp chats. You can export and print chats as they appear on the phone or read them as a log file; export WhatsApp messages, contacts, photos, videos, and audios individually or together in a whole chat.
You can preview content before export
Export photos, videos, audio, and contacts from social apps in HTML, PDF, Excel, and CSV formats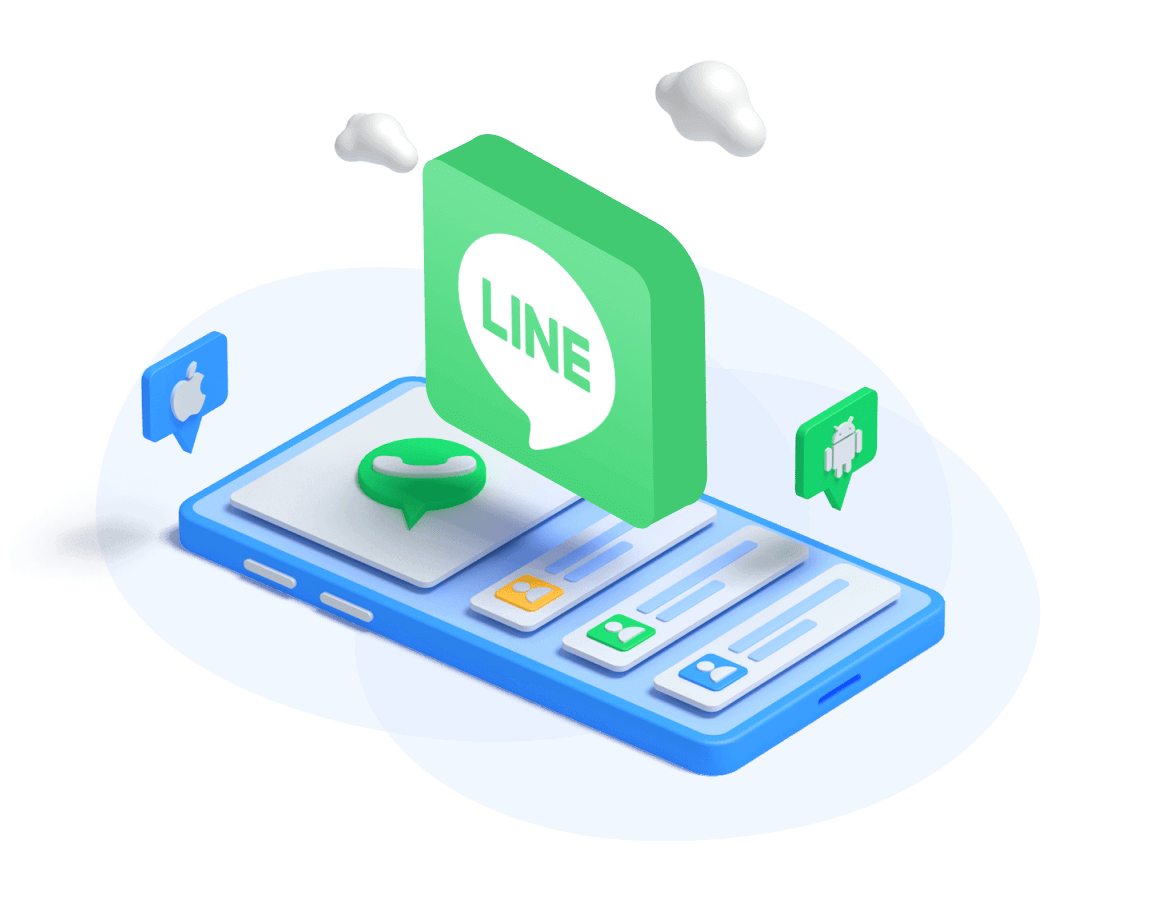 Go Beyond Simple LINE Transfer
iMyTrans Backup is a top-tier LINE transfer, backup, and restore solution. Don't hesitate to try it because you won't find such a powerful, all-in-one solution to manage your LINE
Transfer LINE data between Android to iPhone without overwriting the orignial data.
Merge old and new LINE messages between Android and iOS
Selectively restore LINE messages, photos, videos, gifs, docs, etc.
How iMyTrans Works
iMyTrans transfer, backs up, restores, and export WhatsApp on Android or iPhone with only 3 steps.
We take WhatsApp as an example. You can find how iMyTrans works.
Transfer WhatsApp
Backup WhatsApp
Restore WhatsApp
Export WhatsApp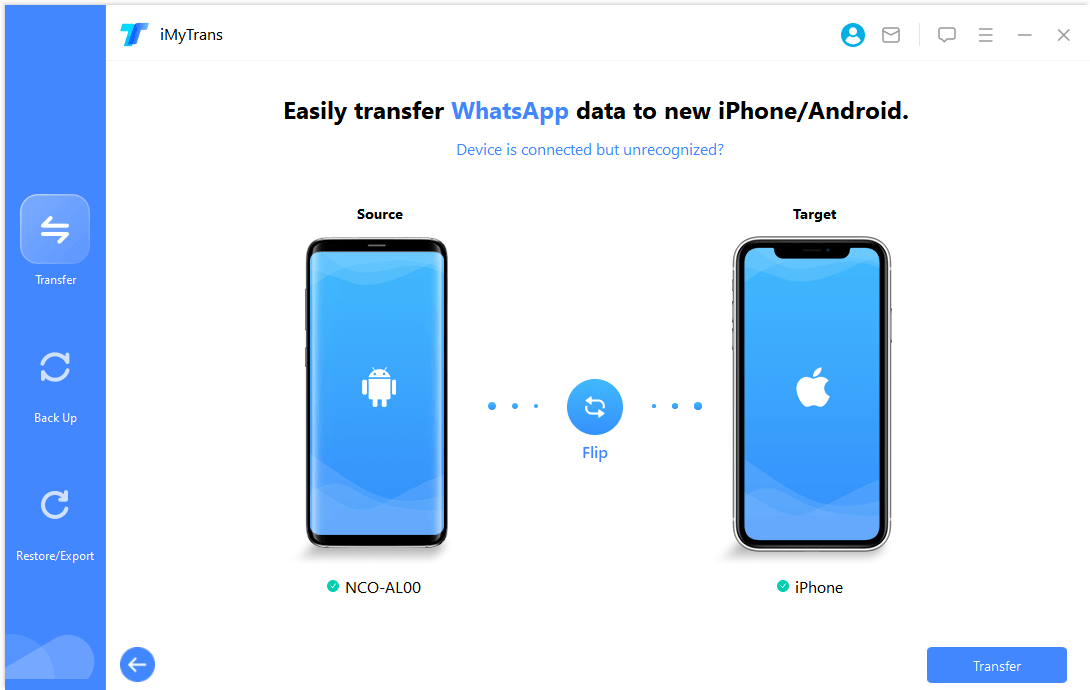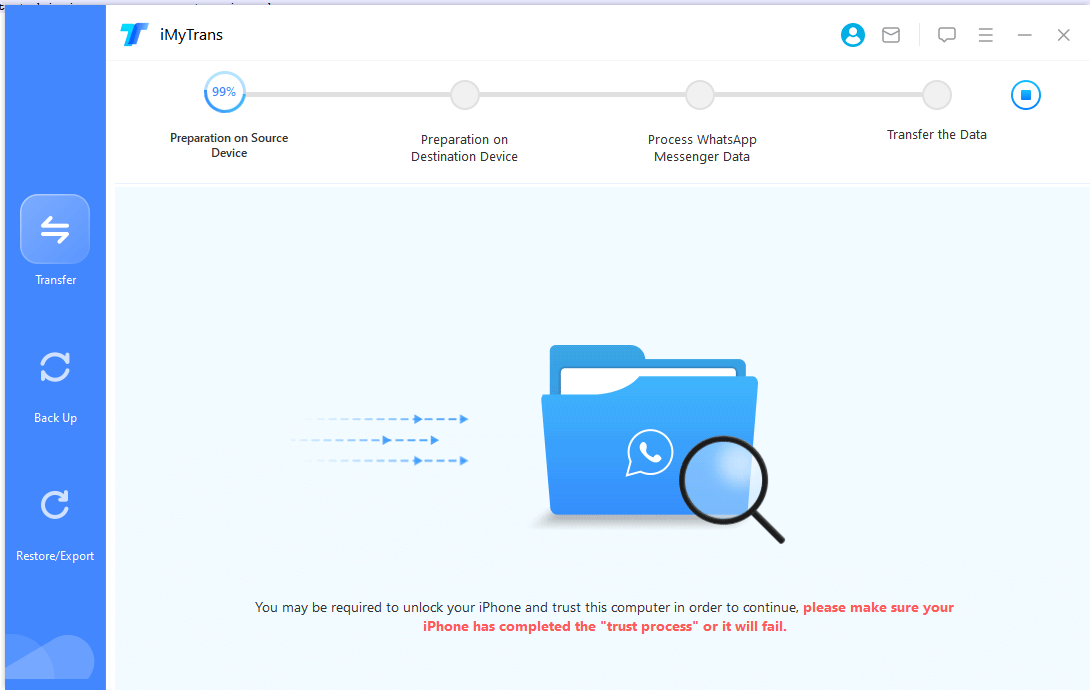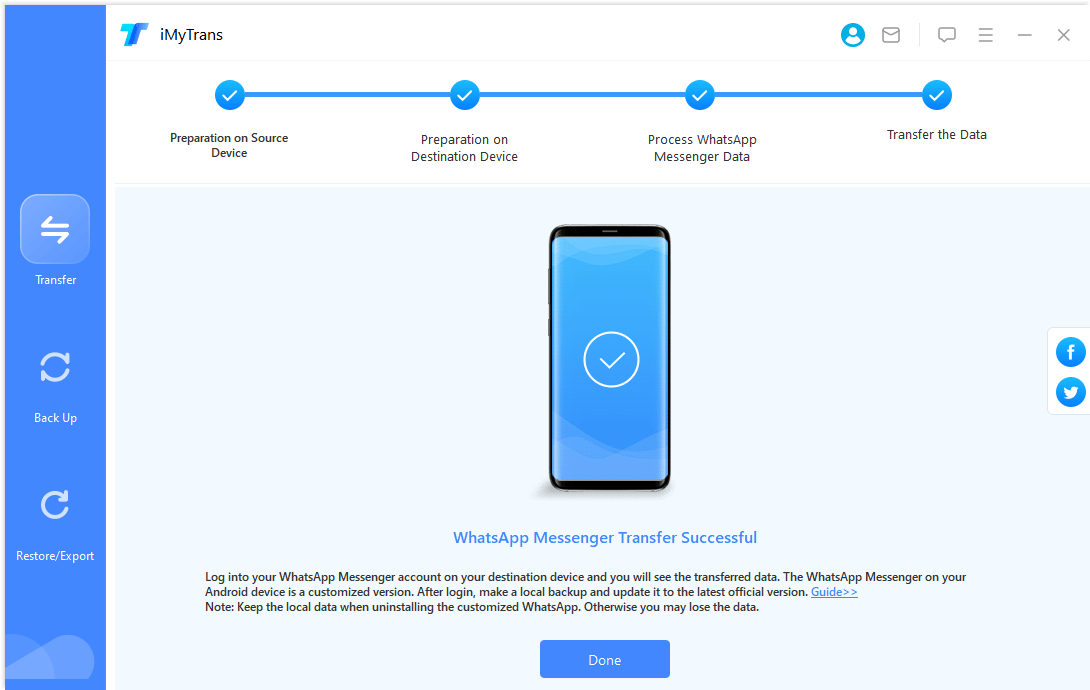 Why iMyTrans is the Best to Transfer WhatsApp?
Transfer WhatsApp

iMyTrans

Samsung Smart Switch

Move to iOS

Device Compatibility

From Android to iPhone

From iPhone to Android

From Android to Android

From iPhone to iPhone

Support Android 5-13 of all brands

Support all iOS versions

From Android to Samsung (Android 10 or higher)

From iPhone to Samsung (Android 10 or higher)

Android vs. iPhone (iOS 15.5 or later)

Factory reset (Wipe device data)
Success rate

Low success rate (frequent jam and bug issues)

Low success rate (frequent jam and bug issues)

Transfer result

Transfer all WhatsApp data

Sometimes not all data can be transferred and received

Sometimes not all data can be transferred and received

Transfer speed

10 minutes or more (varies by many factors)

10 minutes or more (varies by many factors)

Same phone number

You can transfer between different phone numbers

Must be the same phone number

Must be the same phone number

Select specific WhatsApp data
WhatsApp version supported

Compatible with all versions of WhatsApp

WhatsApp Android 2.21.16.20 or higher

WhatsApp iOS 2.21.160.17 or higher

WhatsApp Android 2.22.7.74 or higher

WhatsApp iOS 2.22.10.70 or higher

Keep original WhatsApp data of Android and iOS device
Tech Spec
Supported iOS Devices
iPhone 15, iPhone 14, iPhone 13, iPhone 13 mini, iPhone 13 Pro, iPhone 13 Pro Max, iPhone 12, iPhone 12 Mini, iPhone 12 Pro, iPhone 12 Pro Max, iPhone 11 Pro Max, iPhone 11 Pro, iPhone 11, iPhone XR, iPhone XS, iPhone XS Max, iPhone X, iPhone 8 Plus, iPhone 8, iPhone 7 Red, iPhone 7 Plus, iPhone 7, iPhone SE, iPhone 6s Plus, iPhone 6s, iPhone 6 Plus, iPhone 6, iPhone 5s, iPhone 5c, iPhone 5, iPhone 4s, iPhone 4
iOS 17, iOS 16, iOS 15, iOS 14, iOS 13, iOS 12, iOS 11, iOS 10, iOS 9
Supported Android Devices
All Android phones and tablets are supported, including Samsung, Google, Motorola, Huawei, OPPO, LG, Xiaomi, Vivo, Oneplus and more.
Android 5.0 and later are supported.
Things You Might Hope to Know
1. Is it safe to use iMyTrans?
It is completely safe to use iMyTrans. iMyFone complies with GDPR and other data processing regulations. All your data will only be stored or processed on your computer, which keeps them safe.
2. What's the difference between the full and trial version?
You can use the trial version to back up your WhatsApp data as well as to view the backup. The full version lets you transfer WhatsApp, restore it to a device, and export backups to a computer.
3. How long will it take to transfer, back up, restore, or export WhatsApp?
The time depends on how many WhatsApp data you need to transfer, back up, restore, or export. It can be several minutes to more than an hour.
4. Will the other data on my phone be affected?
No. The other data on your devices will not be influenced.
5. Can I restore WhatsApp without uninstalling and reinstalling it?
You don't need to uninstall and reinstall WhatsApp using iMyTrans, but the WhatsApp data on your device will be replaced with the data in the backup. If you want to merge the data in the backup with the data on your device, use iTransor.
We Are Trusted & Recommended

The tool goes beyond simply transferring message histories. Using iMyFone iMyTrans, you can also backup all your messages to your computer (in case you lose your phone or it gets stolen) and you can easily restore your messages to your new device if you need to.

Within the sidebar on the right of Transor for Whatsapp, you'll find two other options including "Back Up WhatsApp on Devices" and "Restore WhatsApp to Devices". These two features work exactly like you'd imagine, allowing you to back up your WhatsApp data and at any time in the future restore it to your device of choice with the click of a button.

All this means that if you're at all concerned about making sure that your WhatsApp data isn't blown to the winds whenever you change phone, you'd be well served by downloading iMyFone iMyTrans to keep it safe long-term.

Joseph
I bought a new iphone XS and tried to transfer data from my old samsung to my new iphone. The move to ios feature coming with iphone helped to move contacts, messages, but my whatsapp messages couldn't be moved. Luckily I found itransor for whatsapp. It transfered all the whatsapp history from my samsung to my new iphone xs. Highly recommend it.

Danny
This is the best WhatsApp backup tool I've ever used. Since my iCloud is full, I use it to back up my WhatsApp regularly. Last week, I accidentally deleted the chat thread with my boyfriend. Luckily, this itransor tool saved my life. It saves all my backups on my computer, so I can restore my phone from an old backup to get back the messages and photos with my boyfriend.

MATT
Will recommend it to others definitely. It is so easy to navigate through the features. I have two WhatsApp accounts, the regular one and WA Business. It is really helpful for me because there are so many important data in the two apps. I use it to do backup regularly and export important chats, contacts, photos and documents then filter them by months. I am really grateful to have it.
check users review
Use iMyFone iMyTrans
Never Been Easier to Manage Social Apps
30-Day Money Back Guarantee
Serving Millions of Users
Chatbot