You can also read this guide in Français.
"Hey..I bought iPhone 6 from someone … I wanted to reset the iPhone back to factory setting but it keeps asking me for the apple ID and password and I don't know. Is there any possible way factory reset iPhone 6 without Apple ID? Helpfull answer will be appreciated." -- Austin
You might just be in the case as Austin. Or you may just forget your Apple ID. Regardless of your reasons, there are a few ways to reset your iPhone 6 without an Apple ID:
Reset iPhone 6 without Apple ID using 3rd Party Tool
There's a perfect tool you can use to reset your iPhone 6/6s without providing Apple ID. It's called iMyFone LockWiper. This software has been designed to help you reset iPhone without Apple ID, bypass iDevice's previous Apple ID, deactivate Apple ID, and more.
Features of iMyFone LockWiper
Reset iPhone 6/6s within a few simple steps. You don't need to provide Apple ID when resetting iPhone via this tool.
Instantly reset all settings and data on iPhone no matter "Find My iPhone" is on or off.
It is the best tool to remove screen lock for locked, disabled and broken iPhone.
Promise 99% success rate even to reset an old or second-hand iPhone.
How to permanently delete all the data on your iPhone 6/6s using LockWiper
Note: For resetting iPhone 6 without Apple ID, firstly, you should make sure you can access the Settings on your iPhone.
Step 1: Download and install iMyFone LockWiper. Connect youriPhone 6/6s to your computer.
Step 2: Open iMyFone LockWiper. Click on Unlock Apple ID.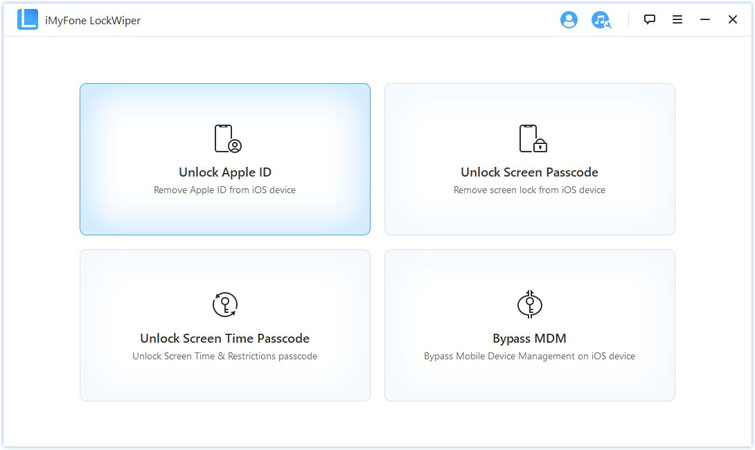 Step 3: If Find My iPhone has been disabled, it will start resetting your iPhone 6.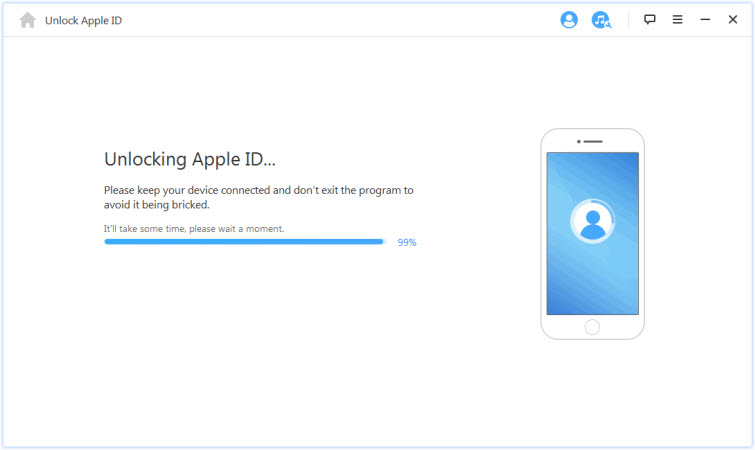 Step 4: If Find My iPhone is enabled, you'll have to reset all settings first as the picture shows: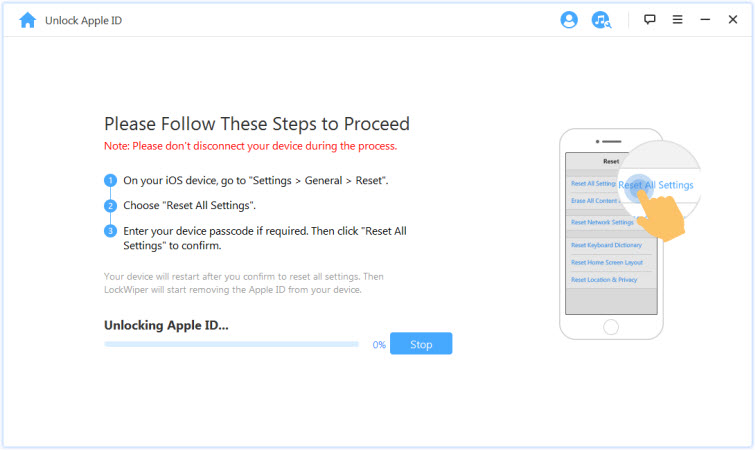 Just in a few minutes, your iPhone 6 will be reset successfully.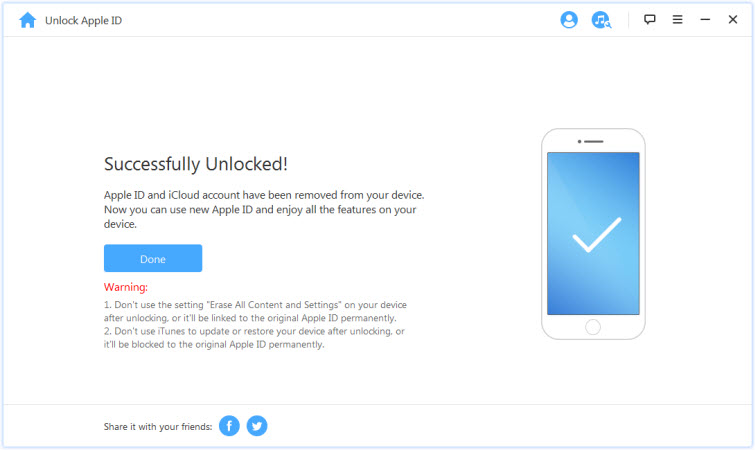 Reset iPhone 6/6s without Apple ID using iTunes
Here is a basic method for iPhone 6/6s reset without Apple ID. Keep in mind that you should turn Find My iPhone off first before you do this. Also make sure that iOS is up to date in order to avoid any problems.
Step 1: Back up your iPhone before anything else. You don't want to lose any data accidentally.
Step 2: Make sure that iTunes is up to date on your computer. You can do this by going to the Help menu and checking for updates.
Step 3: Connect your iPhone 6/6s to your computer.
Step 4: Open iTunes, if you haven't already.
Step 5: Turn off your iPhone. Then put it into recovery mode by pressing and hold the Power and Home buttons for about 10 seconds.



Step 6: Click on your device on iTunes and it will take you to the Summary page. Click on "Restore iPhone."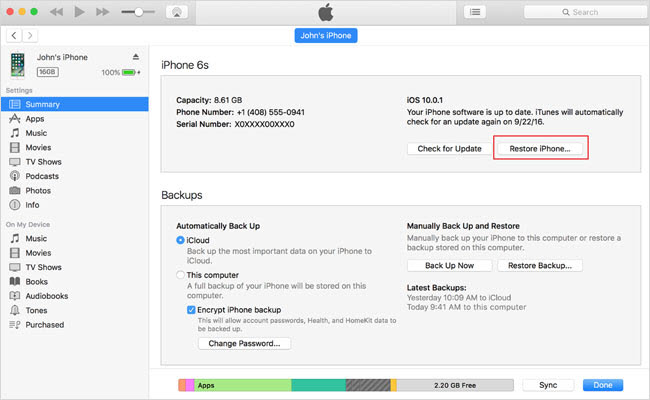 Step 7: On the new screen, click Restore.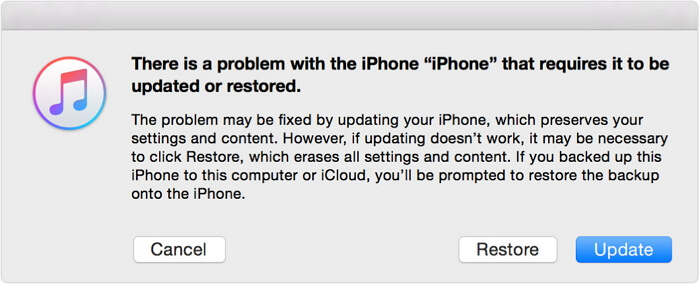 Step 8: There will be instructions that come up on the screen. Just follow them and then wait after you're done. Let iTunes reset your device. Don't turn the device off and don't disconnect it from the computer.
Reset Apple ID Password via Apple Support
Actually Apple provides a convenient way to do this if you have forgotten your Apple ID, or Apple ID passcode or both of them. Before resetting iPhone without Apple ID, you can ask for help with Apple official web site to recover your Apple ID. Here's how:
Step 1. Visit Find Apple ID page of Apple on your device.
Step 2. Enter your first name, last name and Email address associated with your Apple account. If you don't remember the Email address you have set, then just try to enter your current Email address.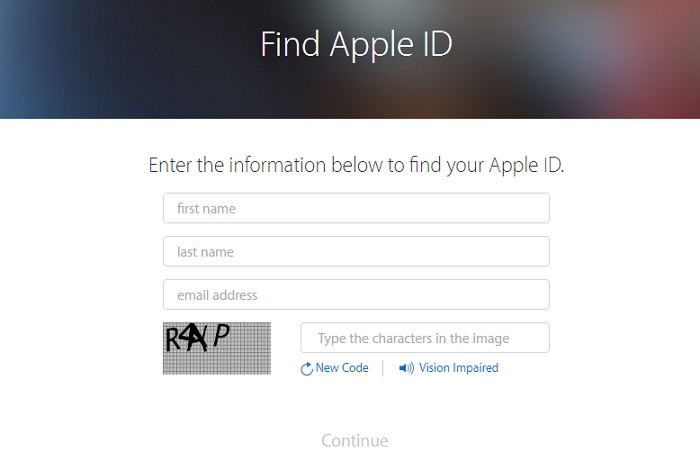 Step 3. Click on either "Recover by Email" or "Answer security Questions" option according to your need. Then you can follow the prompts to reset your Apple ID password.
Step 4. Then you might receive an Email with recovery instructions. Simply follow them to reset your Apple ID and password.

Tips: If you have forgotten your Email or your security questions, failing to reset your Apple ID with the website, you can contact Apple directly. They will help you reset your iPhone as long as you can convince them you are the owner of your iPhone or show them your purchase receipt.
---
If you need to reset your iPhone 6/6s without Apple ID, then you will be glad to know that there are several ways to do it. But before you try manual methods, you should use iMyFone LockWiper as it is a powerful software that can bypass Apple ID and reset the device without requiring you to provide any password.
Also read:
How to Delete iCloud Account without Password
How to Factory Reset iPad 2 without Password
How to Reset iPad without Apple ID