With a USB-OTG adapter?
it is easy to transfer WhatsApp data across platforms two methods for you to connect your Android and iPhone devices together. One is USB-OTG Adapter, the other is iTransor desktop toolkit. Both ways will help you transfer WhatsApp data between two devices faster and safer than wireless transfer.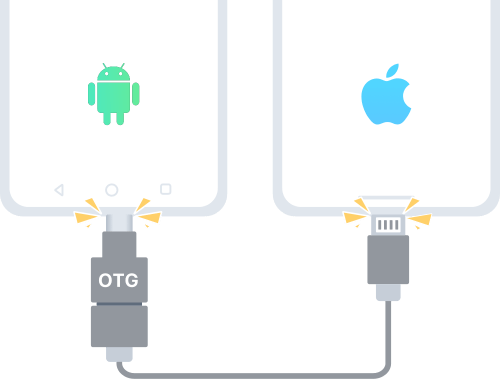 Without a USB-OTG adapter? Transfer WhatsApp Data with iTransor for WhatsApp Desktop Software
If you do not have an OTG adapter, use iTransor for WhatsApp desktop toolkit to connect your Android device and iPhone to computer.
learn more >

Transfer all data in your WhatsApp
iTransor Go WhatsApp transfer app can transfer not only chat history, but also WhatsApp videos, images, emoji, docs, and audio that everything is important to your iPhone/Android device.
Texts

1230

Photos

130

Audios

0

Videos

130

Files

130

Emojis

130

Location

130

GIF

130

Voice

130
How iTransor Go WhatsApp Transfer Works
iTransor Go WhatsApp Transfer App can transfer WhatsApp from old phone to new phone in 4 steps.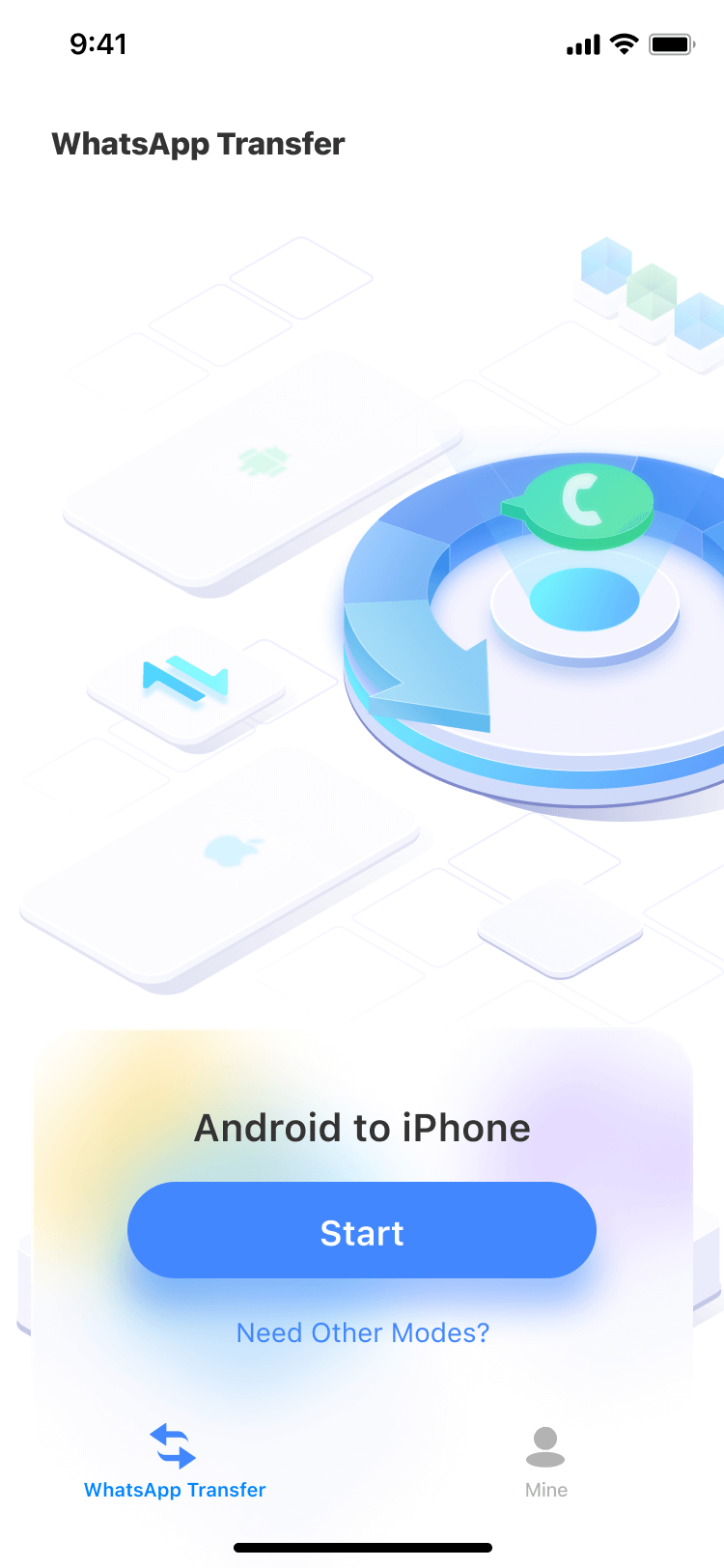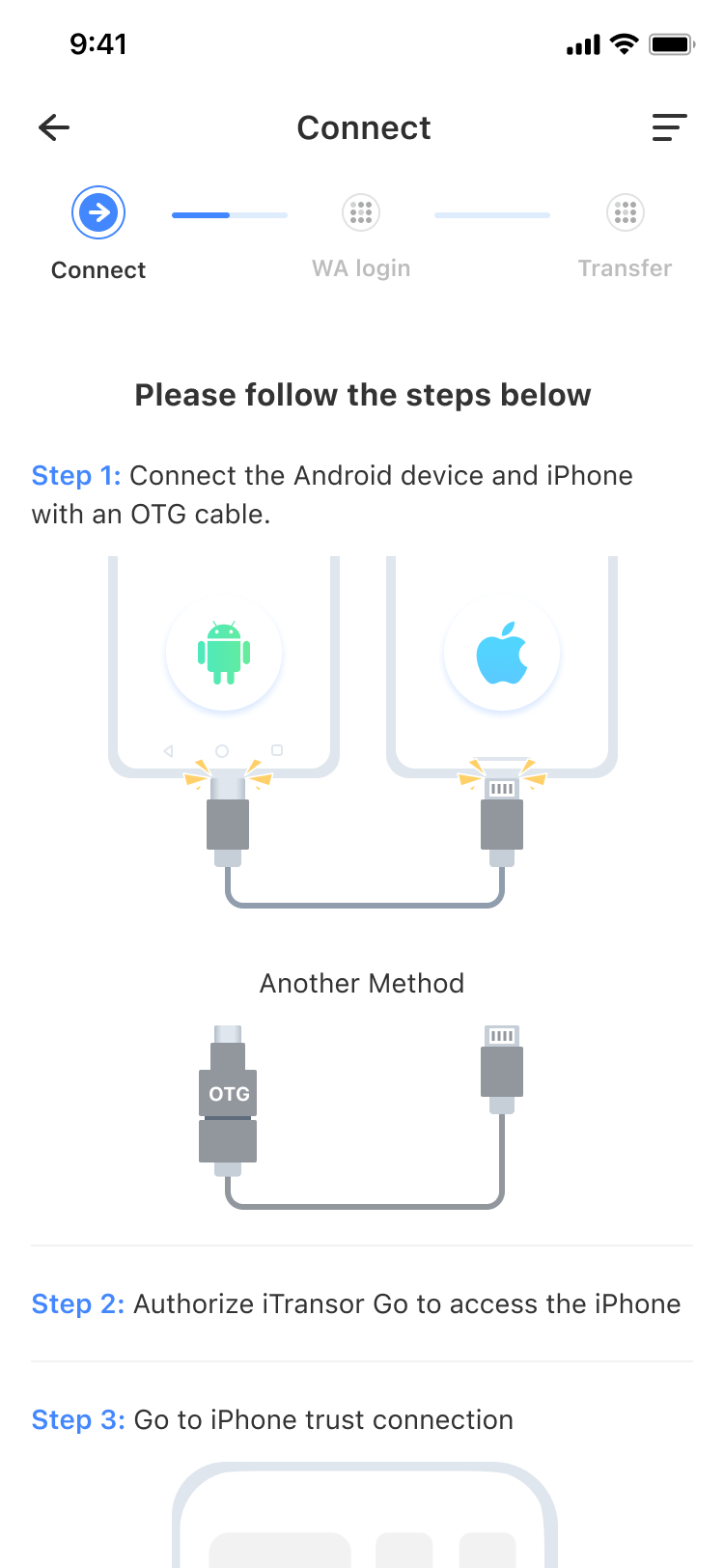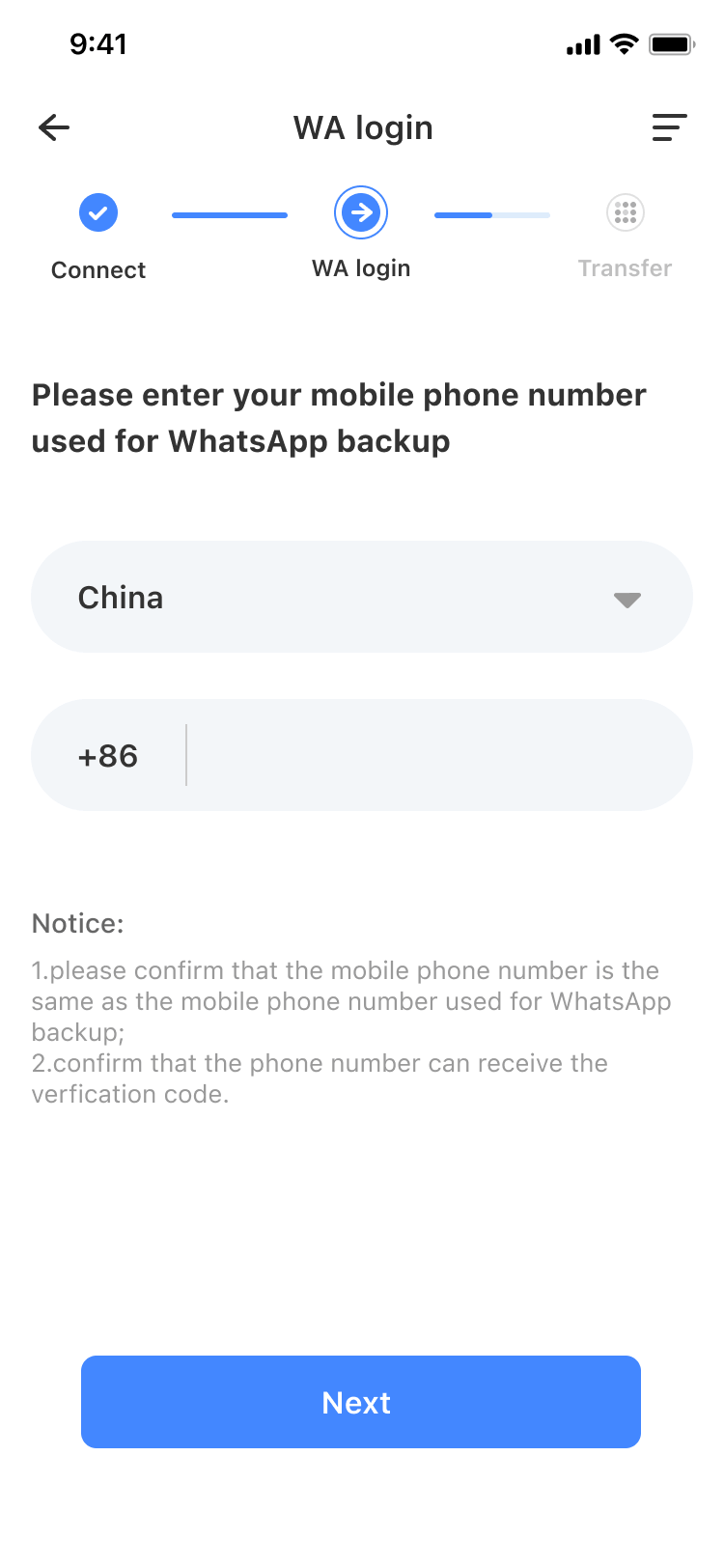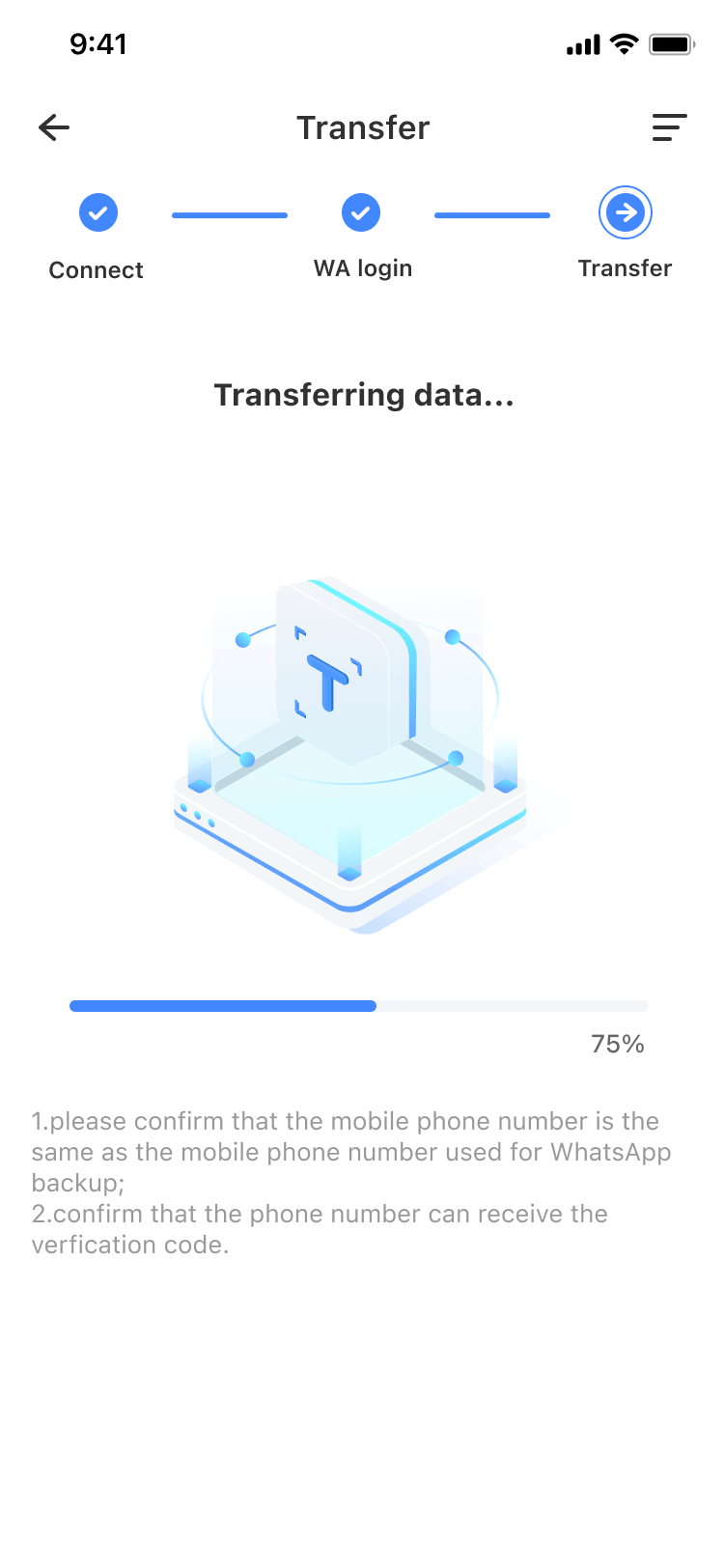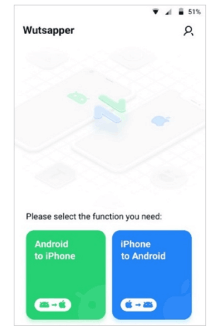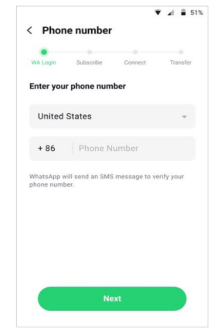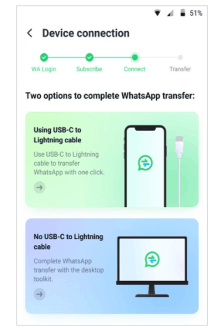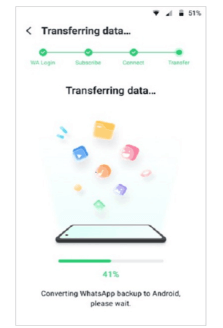 iTransor Go WhatsApp Transfer Review

After several attempts, I finally was able to get Wutsapper to work with the brand new Apple cable that was included with the devices. In about 10 minutes, more than 70,000 items were transferred over, including chats, photos, and videos. Your work is excellent! You may want to check your cable if some people are having trouble.

The transfer of everything went smoothly! A tip as well. During the process, my phone's battery died because my phone's space was out. Make sure it has a full battery before you start. Lastly, When I tried to open the app, it kept asking me to release space on my phone... So, I deleted the app and reinstalled it. As it backs up the data, it consumes space. After deleting the app, the problem went away every time.

4.5 stars. Thanks team, everything transferred smoothly so far, and it took about 40-50 minutes. The only problem I encountered was that the iPhone said the transfer was unsuccessful because of the disconnection, but once I restarted it, it said it was successful. It is enough to get the job done with this app.
check users review
iTransor Go


Best WhatsApp Transfer App!
30-Day Money Back Guarantee
Serving Millions of Users
FAQS about iTransor Go WhatsApp Transfer App
Tips & Tricks
FAQS about iTransor Go WhatsApp Transfer App
What is an OTG adapter? What if I don't have one?

The OTG adapter can help you connect USB A cable to your phone or tablet through the Micro USB or USB-C charging port. You may have got one when you buy your smartphone, and you can also purchase it on Amazon by yourself if it is missing. Or you can try iTransor for WhatsApp desktop toolkit to connect your devices to the computer with a USB cable.

What If My SD card says insufficient storage space when transferring WhatsApp?

You can try to clear space on the SD card or delete unuseful attachments. If you still cannot transfer WhatsApp backup, please install and use iTransor for WhatsApp (desktop version).

What are the differences between iTransor Go and iTransor for WhatsApp desktop software

Firstly, iTransor Go is an Android app installed on your smartphone, while iTransor for WhatsApp (desktop version) is a desktop software installed on a Windows or Mac computer. Secondly, apart from transferring WhatsApp from Android to iPhone like iTransor Go, iTransor for WhatsApp (desktop version) enables you to transfer WhatsApp from iPhone to Android, Android to Android, and iPhone to iPhone. Lastly, iTransor for WhatsApp (desktop version) can help you backup WhatsApp data to the computer and restore WhatsApp from google drive.

Not support MDM devices

As a third party tool, the sync might malfunction in some devices equipped with MDM(Mobile Device Manager Plus).

How long does it take to transfer WhatsApp from Android to iPhone?

Generally speaking, the transfer speed depends on the size of WhatsApp backup file and Internet environment. The larger the backup file, the slower the transfer speed. iTransor Go WhatsApp Transfer app has optimized the transfer speed, which enables you to transfer without any worries.
Tips & Tricks