If you are looking for ways to access your WhatsApp backup on an Android or an iPhone, even if you don't have iCloud or Google Drive, your search ends here. In this article, you can find the answer to the question how to get WhatsApp backup location on Google Drive and iCloud, and all the different questions that may arise, referring to the WhatsApp backup access, are answered thoroughly with step by step instructions. Let's get started, shall we?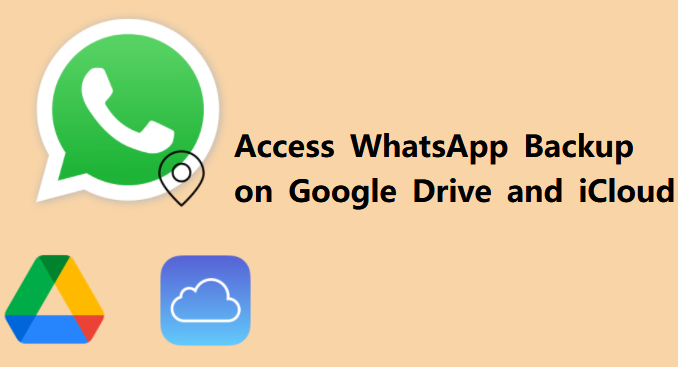 Part 1. How to Locate WhatsApp Backup on Google Drive
1.1 With Google Drive Web Version
Step 1.The first thing you need to do is go to Google Drive's web version and then login into the account you are currently using for backup.
Step 2.On the top right corner, you will see a gear icon, click on it, and then you will be taken to the Google Drive Settings.
Step 3.From there, go to the option Manage Apps, and then scroll down till you find the WhatsApp Messenger section.
Step 4.Click on the tab Options as it will direct you to the WhatsApp backup area, and from there, you can take any necessary action.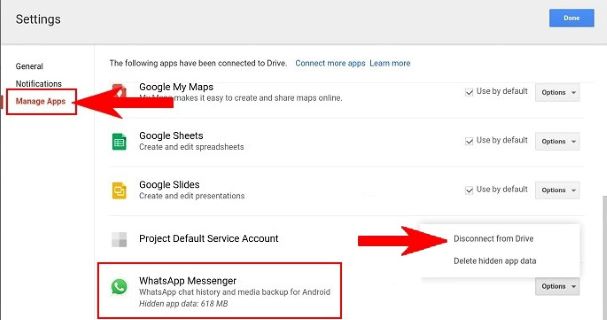 1.2 Read WhatsApp Google Drive Backup as on Your Phone via iTransor for WhatsApp
You can easily find the iCloud WhatsApp backup location and read your WhatsApp backup from Google Drive on any device you can access by using iTransor for WhatsApp.
Main Features about iTransor for WhatsApp
Locate your WhatsApp backup on Google Drive in iTransor for WhatsApp and read them as they appeared on your WhatsApp chat, for that, you need to follow the steps below:
Step 1.Download and install iTransor for WhatsApp first, then go to the module Restore/Export WhatsApp Backup and then click on the option Import Google Drive Backups.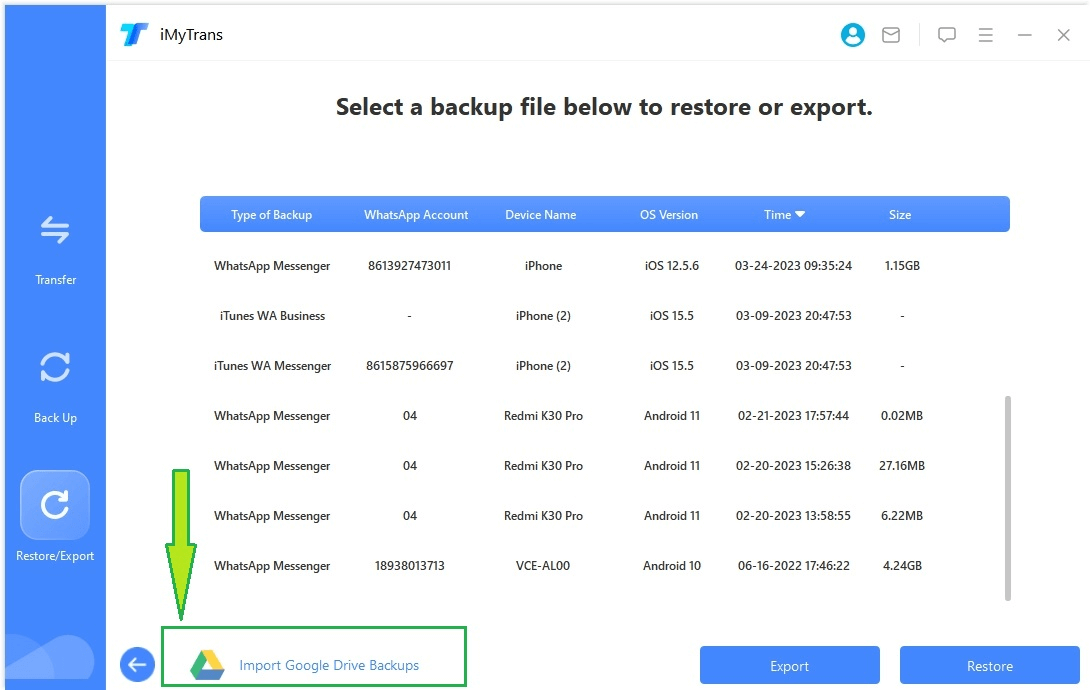 Step 2.Login to your Google account you used on your phone, and then all your WhatsApp backups can be seen there. There you will see the option download icon on each backup; click on the ones you want to backup from Google Drive.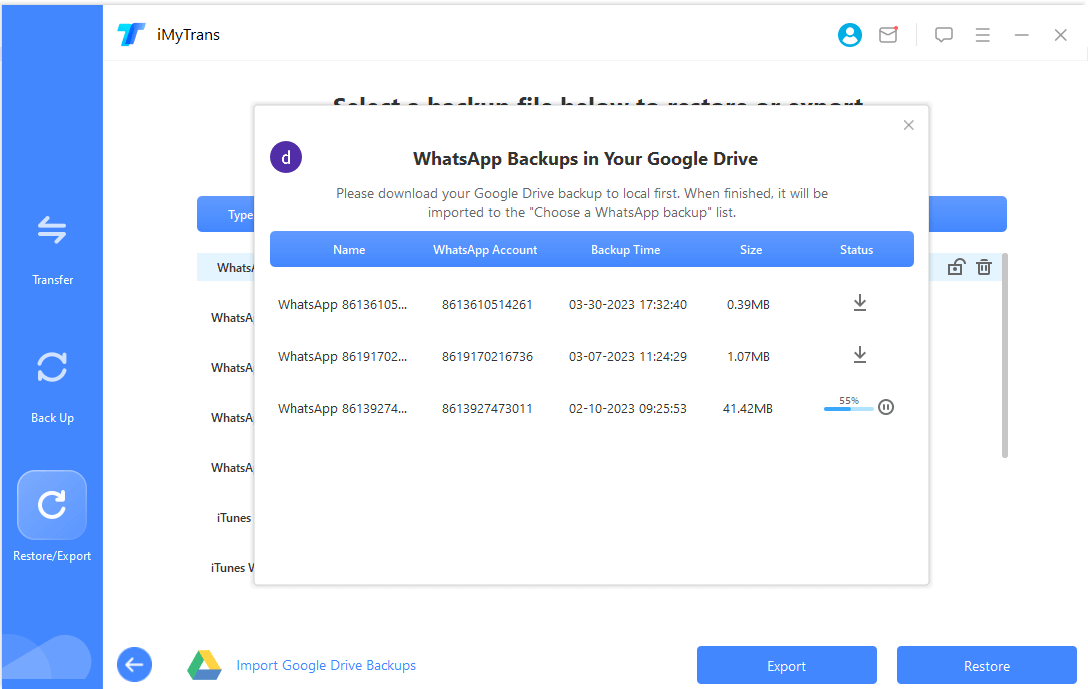 Step 3.If you want to preview or restore them to your phone, you might need to get through the analyzing process, which asks for your number, which you previously entered in your Google account. Then a verification code will be sent to you, copy it and paste it into the program.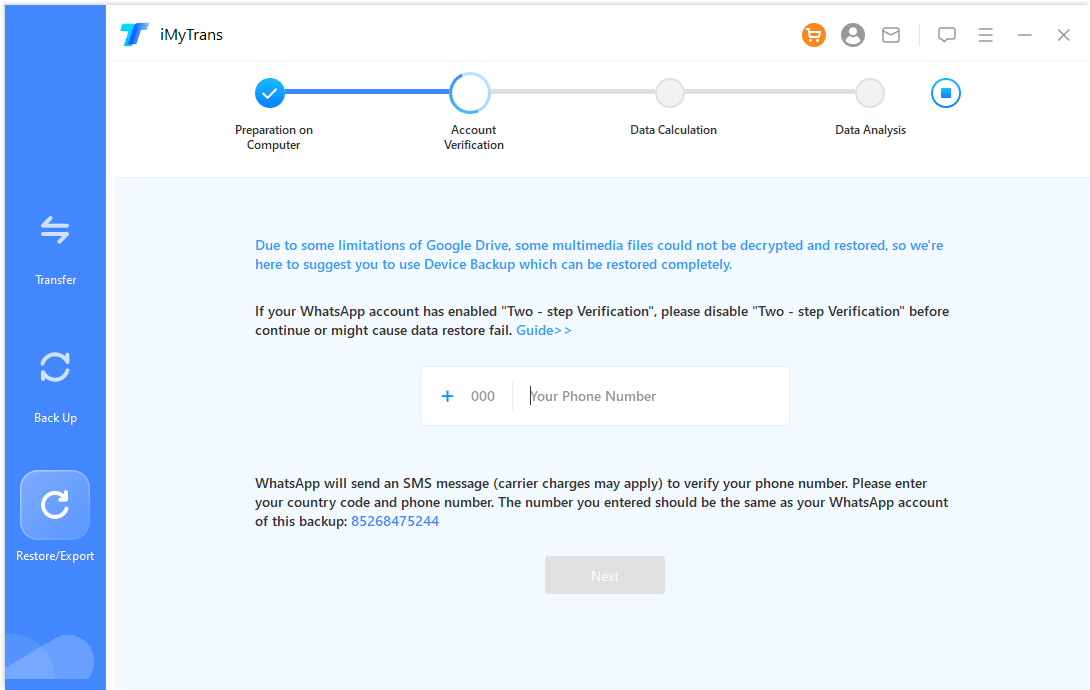 Step 4.Wait for a while. Then you can preview and read your WhatsApp backup downloaded from Google Drive. And you can even directly restore them or export to your computer, just do whatever you want with them.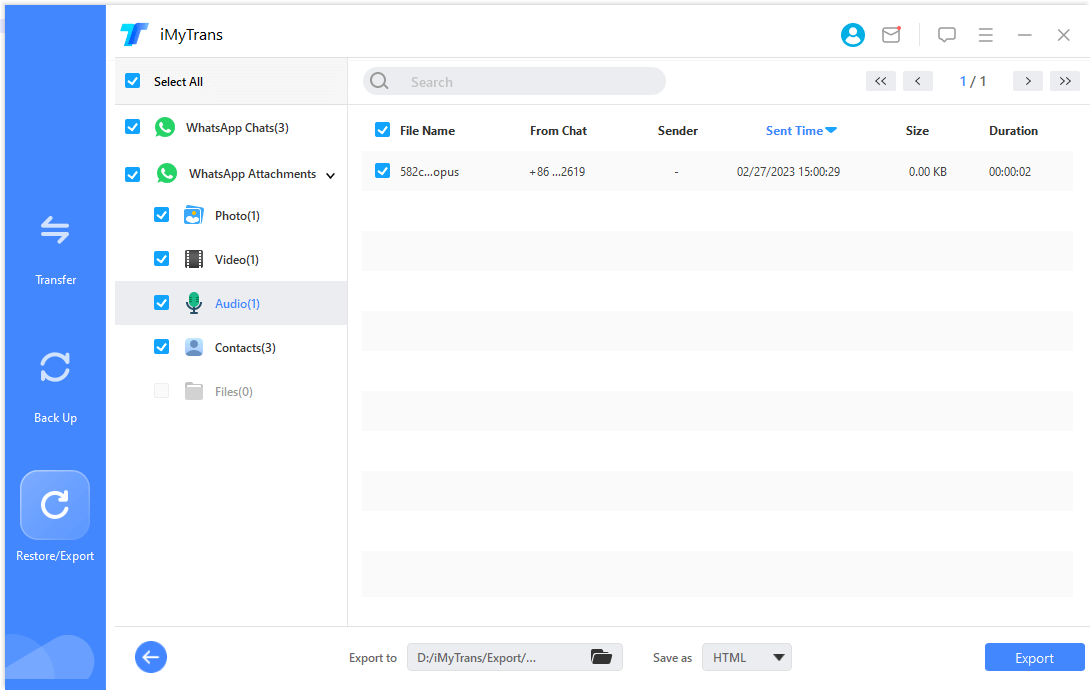 Note
Operations to
view chats details
,
export to computer
and
restore to device
are only for
full version
.
Part 2: How to Access WhatsApp Backup from iCloud
If you are looking for ways to access the iCloud WhatsApp backup location, then I can help you. There are different ways to access it if you are using a Mac or an iPhone. Let's see below what they are:
For iPhone
Step 1.Go to your iPhone's settings and then to the option Apple ID.
Step 2.From there, go to the option iCloud, and then to the option manage storage.
Step 3.Just keep in mind that documents & data is written just below the option WhatsApp messages.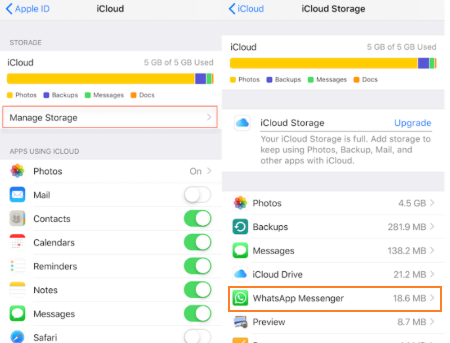 For Mac
Step 1.Turn your iCloud Drive on your Mac. For that, go to system preferences and then to iCloud. from there, select the option iCloud Drive to start your iCloud synchronization.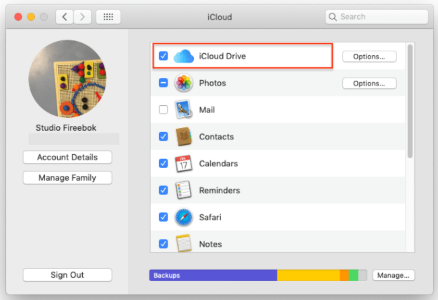 Step 2.Wait for a while, while the iCloud synchronizes.
Step 3.Now, go to the option system preferences, and then iCloud. Lastly, click on the manage storage option; just make sure that the option WhatsApp messages are present there.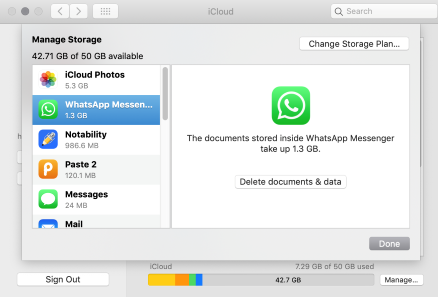 FAQs: More About WhatsApp Backup Location on Google Drive or iCloud
Your phone always has your WhatsApp backup stored in it, but you never know the details as to where it is. Let me tell you where to find it. First of all, go to the file manager and then open the folder named root. From there, scroll down until you find the folder of WhatsApp. Click on it and check for the folder databases. Here are all of your messages; media is saved in another folder named media.
If you have an iPhone, you can use different methods to backup your WhatsApp other than iCloud. They are by using email chat features, iTunes, or a third-party WhatsApp backup tool as we have introduced—iTransor for WhatsApp. If you are an Android user, you can back up your WhatsApp other than from Google Drive by using the RAR. Install it and convert the files into the WhatsApp.rar files. RAR is a file compressor; you could use any other alternative if you find one.
The Bottom Line
All the necessary information about how to get WhatsApp backup location from Google Drive or iCloud and their particular steps are mentioned thoroughly in this article to help you locate your WhatsApp backups and allow you do further operations.