You may need to restore WhatsApp backup from iCloud to Android when switching devices from iOS to Android. But if you have ever tried to do this, you may already know that the process is not simple. Because the two platforms use vastly different encryption systems, it can be almost impossible to restore WhatsApp chats between them straightly.
In this article, we are going to share with you a simple workaround that you can use. To make it happen, we need to restore the backup back to your iPhone first, and then transfer the data directly from the iPhone to the Android device using  iTransor for WhatsApp.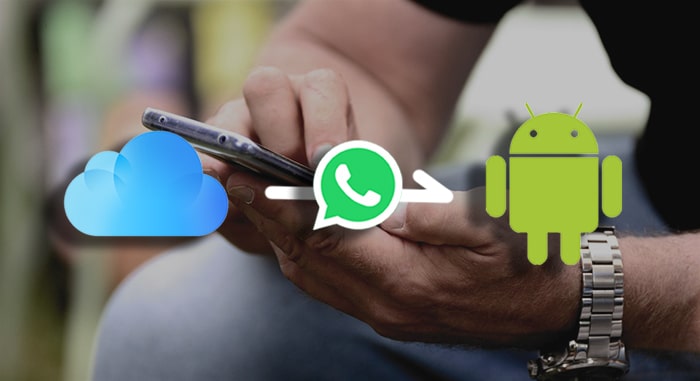 Phase 1: Restore WhatsApp Backup from iCloud to iPhone
To begin the process, we need to restore the iCloud backup to the iPhone. Follow these simple steps to do that:
Step 1. Begin by making sure that you actually have a backup in iCloud for your WhatsApp data. Open WhatsApp and then go to Settings > Chat Settings > Chat Backup, check the date of the backup to ensure it is recent enough. If you don't have a backup on your iCloud, do it now. If there is no enough space in your iCloud, you can use iTransor for WhatsApp to transfer from iPhone to Android directly.
Step 2. Now uninstall WhatsApp on your iPhone and then reinstall it from the App store.
Step 3. Follow the instructions to set up the app, ensuring that you sign in with the same phone number used to create the backup.
Step 4. WhatsApp should detect the iCloud backup. Simply click "Restore Chat History" to restore the WhatsApp backup on your iPhone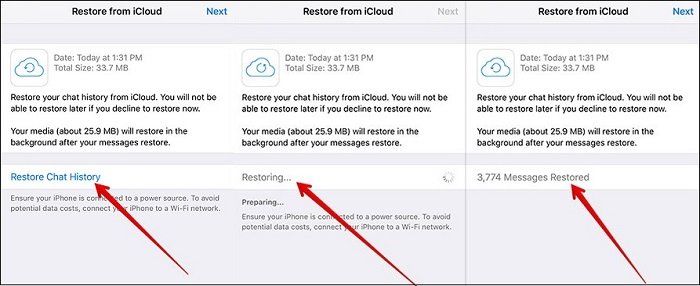 Phase 2: Transfer WhatsApp from iPhone to Android with iTransor for WhatsApp
Once the WhatsApp data are on your iPhone, you can then transfer them on to your Android device using iTransor for WhatsApp. This tool is one of the best WhatsApp management programs available in the market and it can help you secure your WhatsApp data in numerous ways. Above all, it facilitates the easy transfer of WhatsApp data between iOS and Android devices, making it very easy for you to switch devices without having to start all over again.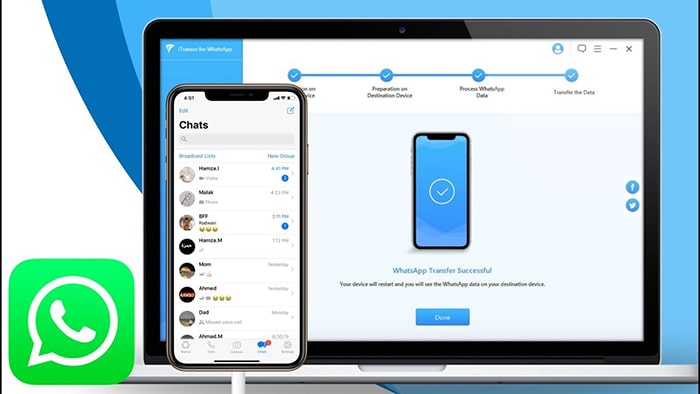 Some of the program's features include the following;
It works for both WhatsApp and WhatsApp Business data.
Transfer WhatsApp between iOS and Android devices without OS restrictions in a few simple steps as we shall see.
Create complete backup of all the WhatsApp data on your device to your computer. (FREE)
Back up to your own PC so you don't need to worry about the storage or encryption problem.
Support all iOS devices (iOS 9.3.5 and later are supported.) and Android devices (Android 2.0 and later are supported).
It is trusted by reputable review sites such as iPhone Life, Tech Advisor, MacWorld and etc.

To use iTransor for WhatsApp to transfer the WhatsApp data from the iPhone to the Android device, install the program on your computer and then follow these simple steps:
Step 1. Open iTransor for WhatsApp and then connect the iPhone and the Android device to your computer. Follow the instructions of the program, allow USB debugging on your Android device. Unlock the iPhone's screen and "Trust this Computer".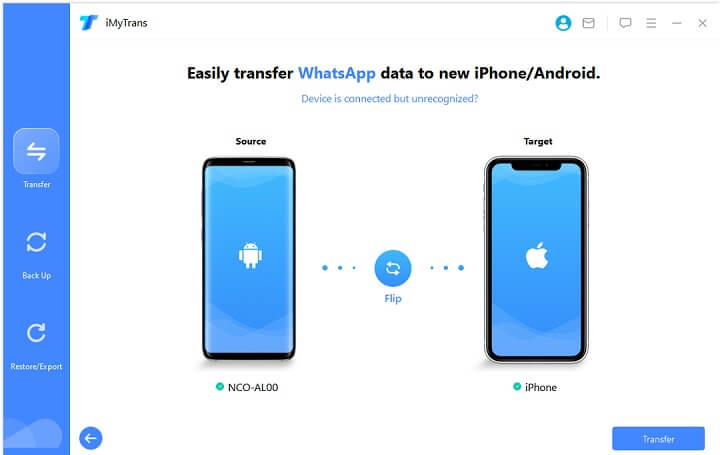 Note: Ensure that the iPhone is the "Source" device and the Android is the "Destination" device. If the order is incorrect, click on "Switch" to reorder the devices.
Step 2. Once both devices are connected and the program recognizes them, click on "Transfer" and iTransor for WhatsApp will immediately begin transferring the WhatsApp data to the Android device.
Step 3. Keep both devices connected to the computer until the process is complete. Once it is complete, you will be able to see all the WhatsApp data originally on the iCloud backup on your Android device.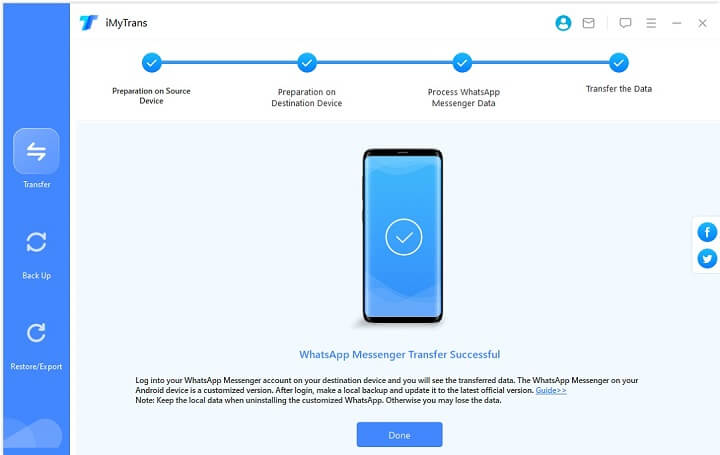 The process above makes it easy for you to restore WhatsApp from iCloud to Android device. Yet, iTransor for WhatsApp can do so much more, allowing you to create a backup of your WhatsApp data to PC and restore the same to your devices. I have applied for a 20% discout for you guys. Just copy and paste in coupon code box of the check out page.
Your 20% Discount: 5ED-FQ1-KZU
After restoring WhatsApp from iCloud to Android, you can migrate more data from iCloud. Here is a complete guide on how to transfer data from iCloud to Android.
In Closing
The two strikingly different encryption systems keep users that want to mirgrate WhatsApp data at bay. iTransor for WhatsApp has yielded useful function for these users. It do help you a lot in restoring whatsapp backup from iCloud to Android. So, go and try it!
Try the solutions above and then share your thoughts, questions or comments with us in the comment section below.