iTunes is a free Apple music player used to sync and play music files with other iOS devices like iPod iPhone and iPad. The error 310 may occur during the long-in interval to iTunes. Runtime error like "iTunes Error 310" can be caused by many factors such as incomplete installation or corrupt download of iTunes software, malware or virus infection that has corrupted iTunes-related program files or Windows system files and corruption of Windows registry from iTunes-related software change (uninstall or install). If you are experiencing problems caused by this program, it is likely going to show in this format:
Windows runs slowly and responds sluggishly to keyboard and mouse input;
Your computer regularly crashes due to Error 310 when running the program;
Error 310 occurs and crashes the active program window;
Your PC frequently "freezes" for some minutes;
The "iTunes error 310" is displayed.
These 310 error messages may occur when running a software program such as iTunes, during the installation of the Windows operating system and Windows shutdown or startup. Tracking where and when your 310 error takes places help in troubleshooting the problem.
How to Fix iTunes Error 310
1. The Best Fix - Using iMyFone TunesFix (Easy)
iMyFone TunesFix is a software that helps to fix all iTunes errors and problems. It is fully compatible with latest versions, repair any iTunes problem without data loss and clear iTunes to free up and improve your PC. iMyFone TunesFix removes iTunes media, cache, logs, iOS update, cookies, junk and old backups to make your computer run at optimum level. Also, the software helps to clean hidden iOS backups created by 3rd party tools or software.
Key Features:
Automatically detect iTunes issues.
Repair iTunes error 310 and 100 more issues or problems.
Deep and quick clean to completely clean the unwanted files, like logs, cache, junk, and cookies, etc.
It can completely uninstall your iTunes and its components.
It works perfectly than the common solutions.
Steps to fix the issue with iMyFone TunesFix:
Step 1: Install and Open iMyFone TunesFix. It will automatically detect your iTunes and all its related components. If your components or iTunes are corrupted or lost, it will show you the details of the file that is corrupted or lost. Click on the "Repair" button to repair it.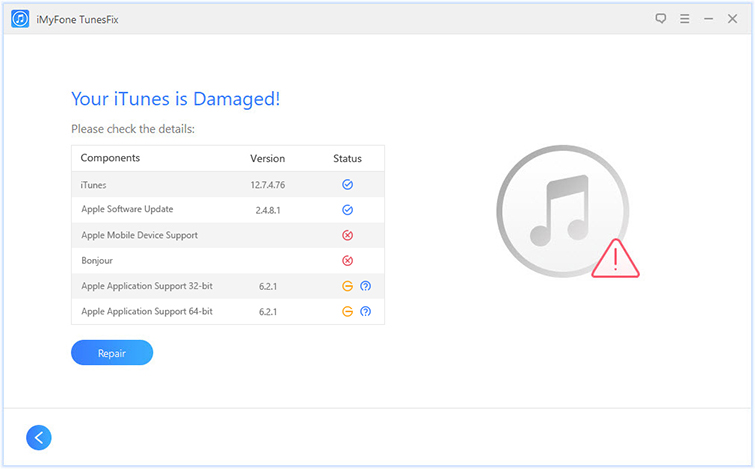 Step 2: After fixing the iTunes component, you can check your iTunes to see if the issues have been repaired successfully. If the issue still exists, you can choose "Fix Other iTunes Problems" to repair your iTunes again.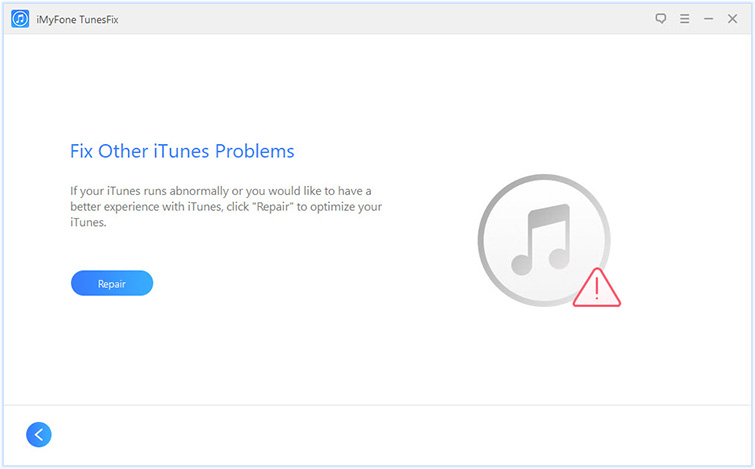 Step 3: Select this mode, click "Repair" to start the process.
2. Apple Recommended Solution - Set the Internet Explorer (Complicated)
When connecting to iTunes store and you may notice the iTunes error 310. Due to this, you must check if other browsers such as Mozilla and Google work perfectly. If they function properly, but the iTunes don't connect, there may be a problem with the internet explorer connection.
Step 1: Launch and open the internet explorer, and you may receive a message "Proxy Server is not responding." When this occurs, click on the "Tools" in the browser toolbar and select "Internet options."
Step 2: When the "Internet Options" window is displayed, click on the connections tab at the top and select the Local Area Network settings.
Step 3: Click "OK" to close the Local Area Network settings window. Close the "Internet Options" window.
Step 4: Re-open the internet explorer, it should be working perfectly.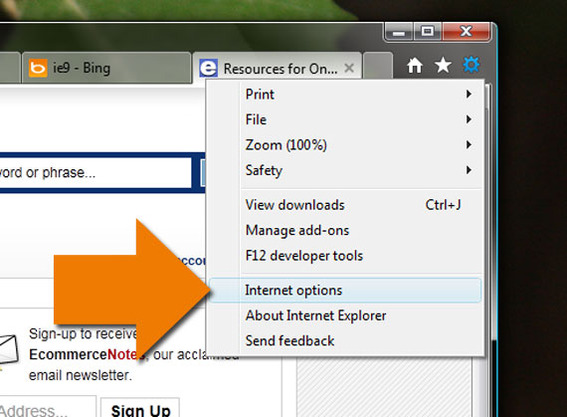 3. Other Fix Tips
Switch off Parental Control
This method usually works perfectly for iTunes users experiencing error 310.
Step 1: Open iTunes in the dialog box
Step 2: In the dialog box, click on the parental tab
Step 3: Disable access to the iTunes store by inspecting the box tagged as iTunes store
Step 4: Select the grey color that allows access to iTunes automatically.
Step 5: Select OK, exit and open the iTunes again.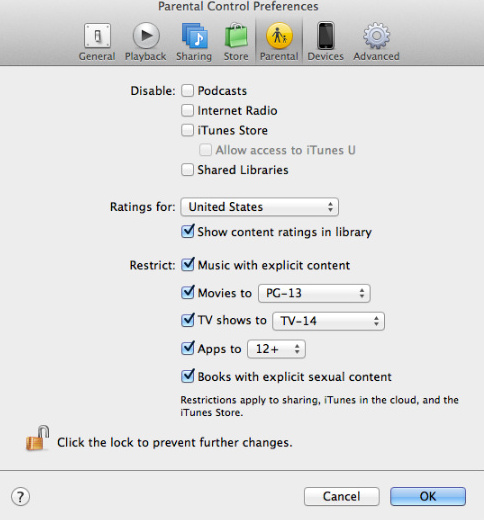 2. Perform a Full Malware Scan on Your Computer
There is a probability that the 310 error could be linked to a malware infection on your computer. This malicious infection can corrupt, and damage runtime errors-related files. Also, there is a chance that the 310 error you are experiencing is associated with a component of the malicious program.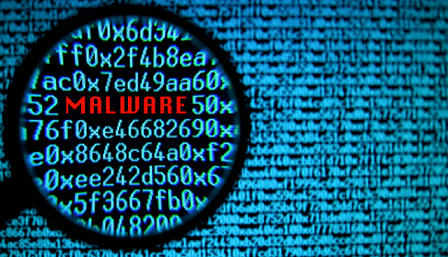 3. Clean out Your System Junk (Temporary Folders and Files) with Disk Cleanup
Over time, your PC accumulates junk files from computer use and web surfing. If this junk is not cleaned out occasionally, it can lead to slow respond of iTunes or cause 310 errors due to overloaded hard drive or file conflicts. However, cleaning these temporary files with Disk Cleanup may not only resolve the 310 error, but it can speed up the performance of your computer.
How to Run Disk Cleanup on PC:
Step 1: Click on the start button
Step 2: Search for the word "command," don't click on the "ENTER" button yet
Step 3: Hold the Ctrl-Shift button on your keyboard and press "ENTER."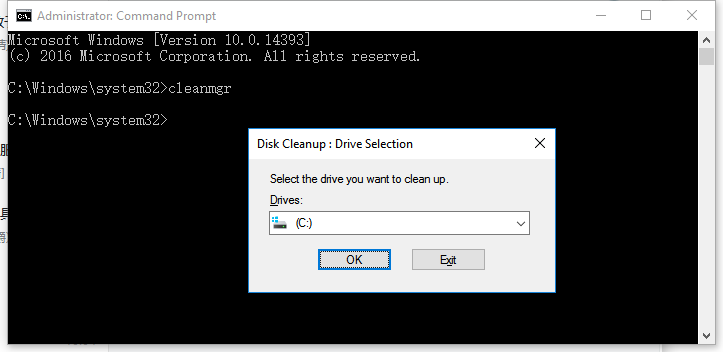 Step 4: An authorization dialog box will be displayed, click "Yes."
Step 5: A black box with a blinking cursor will display. Type "cleanmgr" and press "OK."
Step 6: The disk cleanup will start to analyze the occupied disk space you can recover.
Step 7: Check the boxes of the categories you want to clean and press OK.