Have you accidentally lost important files from the SanDisk Cruzer Blade? Well, accidents can happen to anyone, but luckily this one can be reversed if you do everything I say. Yep, it's true. SanDisk Cruzer data recovery is a really easy thing to do if you use the right software. Which one is it, and how can you use it?
Stay with me till the end to know everything.
Part1:SanDisk Cruzer Blade Data Recovery Tool To Recover Deleted & Formatted USB Flash Drive Files
The best way of retrieving data from any USB Flash drive is to use a top-quality recovery tool. But that is also a problem because people don't know which one to go for. Don't worry; I'm here.
Out of many recovery tools available online, the most efficient one you can use is iMyFone D-Back. Why? There are many reasons behind it which make it better than others.
These are:
● iMyFone D-Back has a user-friendly interface, which means anyone can use this tool.
● It supports more than 1000 file formats. So, no matter what kind of data is in the USB flash drive, this tool can bring everything back.
● It is developed with advanced technology, so its scanning and recovering speed are unmatchable and super fast.
● iMyFone D-Back also offers the "Preview" option, which lets you recover the selective files.
● This tool also nullifies the virus attack and repairs the system crash and corrupted files.
Due to these top-notch features, leading tech media like Engadget, MUD, PC World, Cult of Mac, Payette Forward, TechRadar, etc., have endorsed and praised iMyFone D-Back.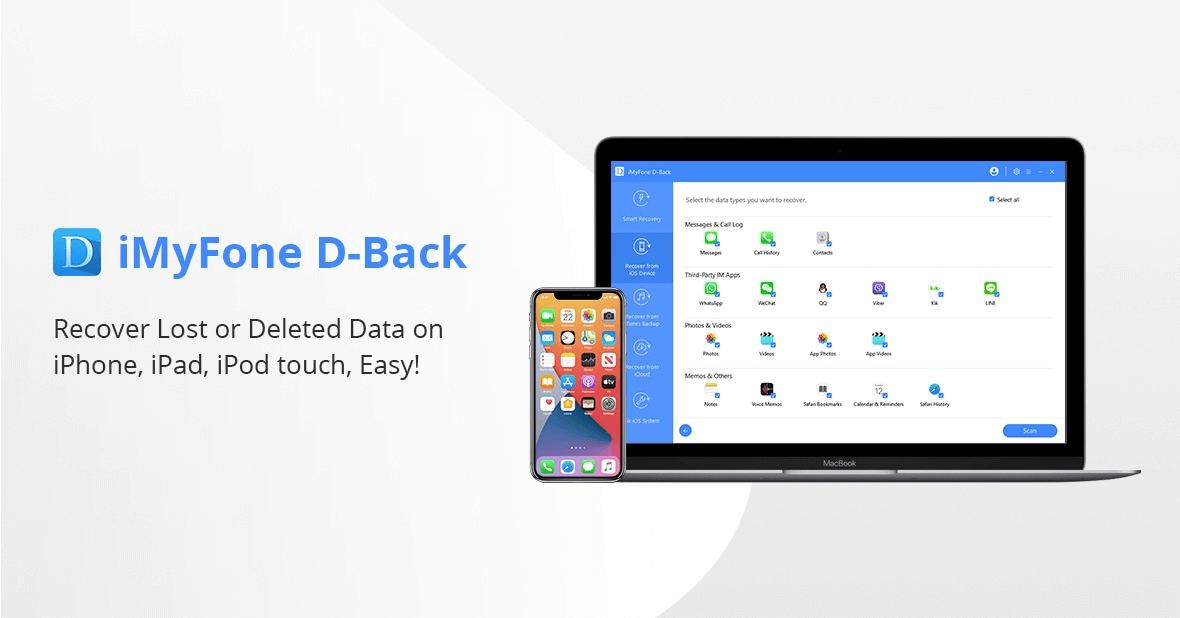 iMyFone Guide
It is really easy to use the iMyFone D-Back. In just three simple steps, you will have all deleted files back.
Step 1: Install iMyFone
Connect the USB to the PC. Then, go to the iMyFone official website and download this tool. Install it, launch and select where you want to recover the files.
Step 2: Scan
Next, start the scanning. This tool will scan every deleted/ lost file within a few minutes.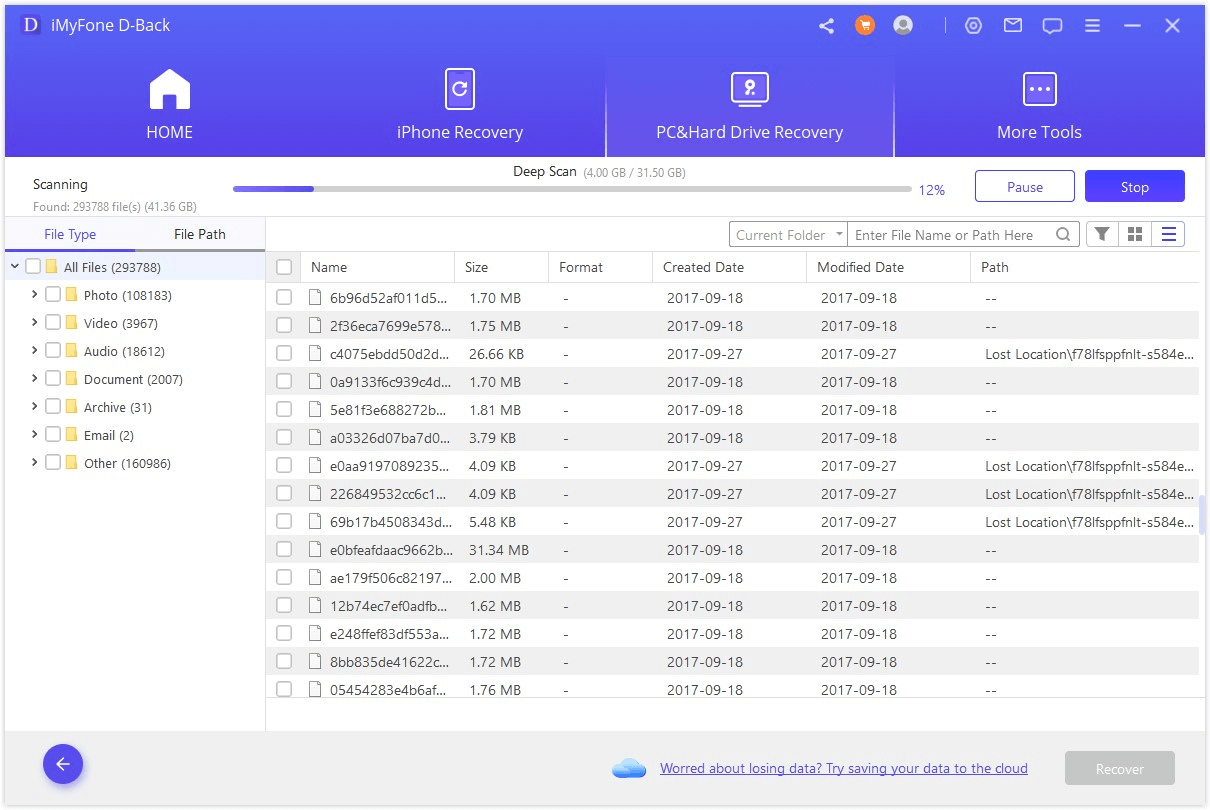 Step 3: Recover
After scanning, you will see the deleted/lost files on your PC's screen. Select which ones you want to retrieve and then click on the "Recover" option.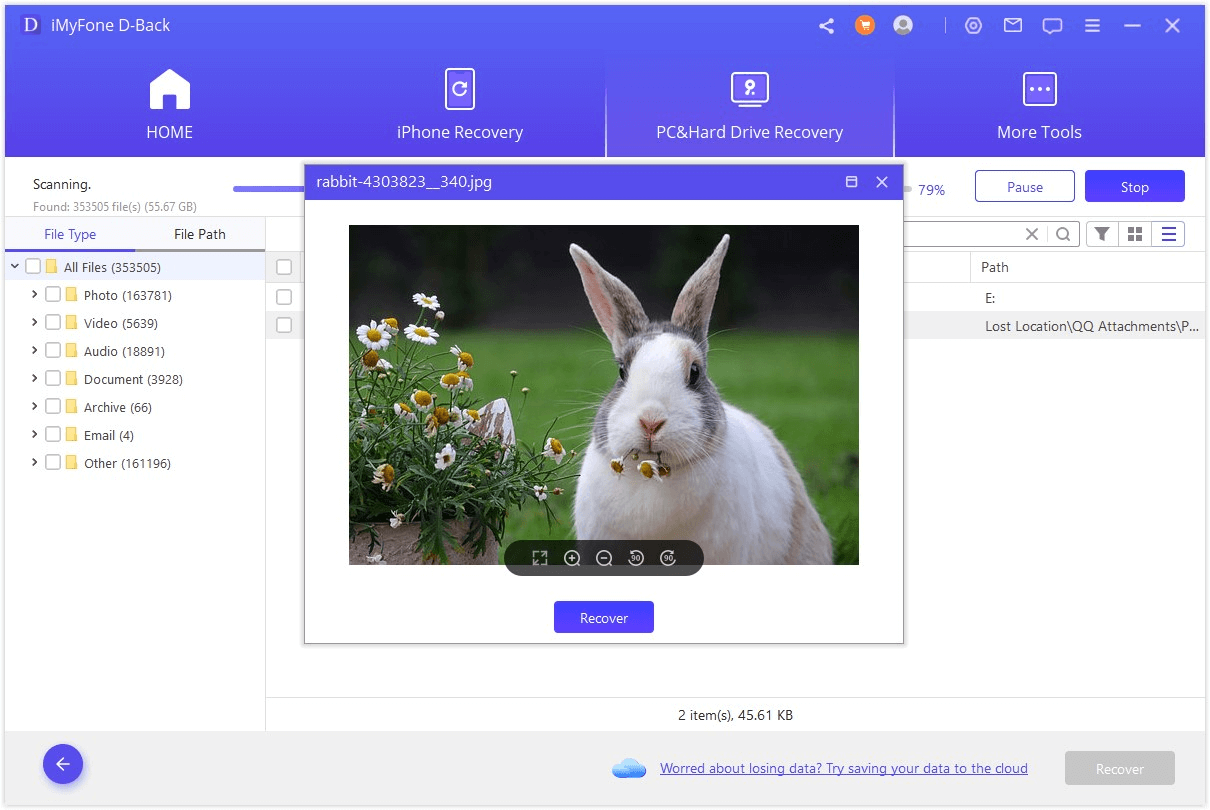 More than 5 million have already recovered their all-important data using iMyFone D-Back. It would help if you also used this SanDisk Cruzer Blade recovery tool to recover your data from the USB flash drive.
Now, let's discuss the solution to the problem many people face.
Part 2: How To Repair SanDisk Cruzer Blade Not Detected/Not Recognized?
Sometimes, people face the "SanDisk Cruzer Blade USB device not recognized" problem and have no idea how to fix it.
Luckily, you can follow three simple methods to solve this issue.
Method 1: Connect SanDisk Cruzer To a Different USB Port or Computer
If the PC is not detecting SanDisk Cruzer, then you should try a different port. Chances are the port where you are plugging it in is not working properly. Therefore, connecting SanDisk to a different port might work.
If it still doesn't, then connect SanDisk to a different PC. Maybe the problem is in your PC and not in the USB. If the SanDisk is recognized by the new PC, then you should take the old PC for repair.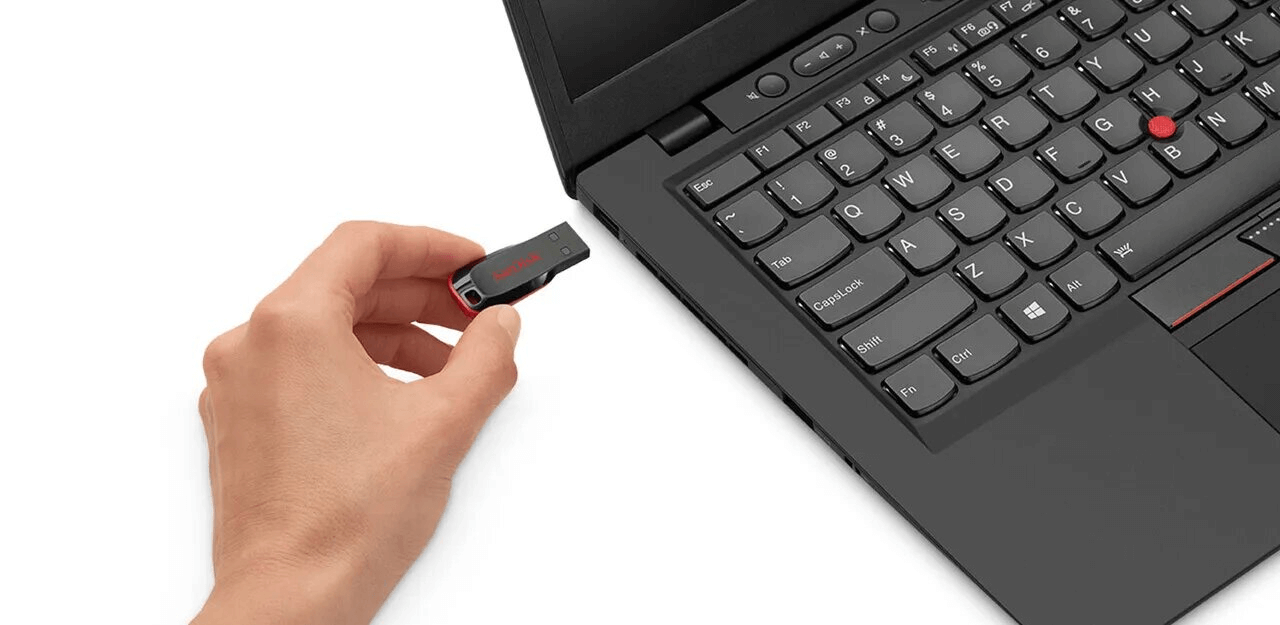 If the new PC also doesn't recognize SanDisk either, then follow the other two methods to repair SanDisk Cruzer Blade.
Method 2: Try to Update or Reinstall Your Cruzer USB Driver
Updating and re-installing can fix most of the bugs and problems in the software. The same can be done when the "SanDisk Cruzer not detected" issue occurs.
To update or reinstall, follow these steps:
step 1. First, connect your SanDisk Cruzer to a computer. Right-click on My Computer/ This PC and then go to "Manage."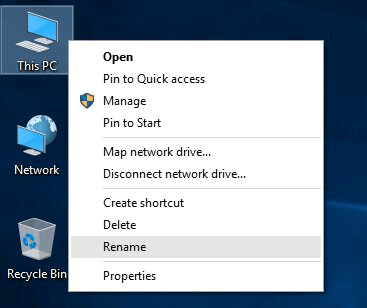 step 2.Then, go to "Device Manager." Navigate and click on "Disk Drives."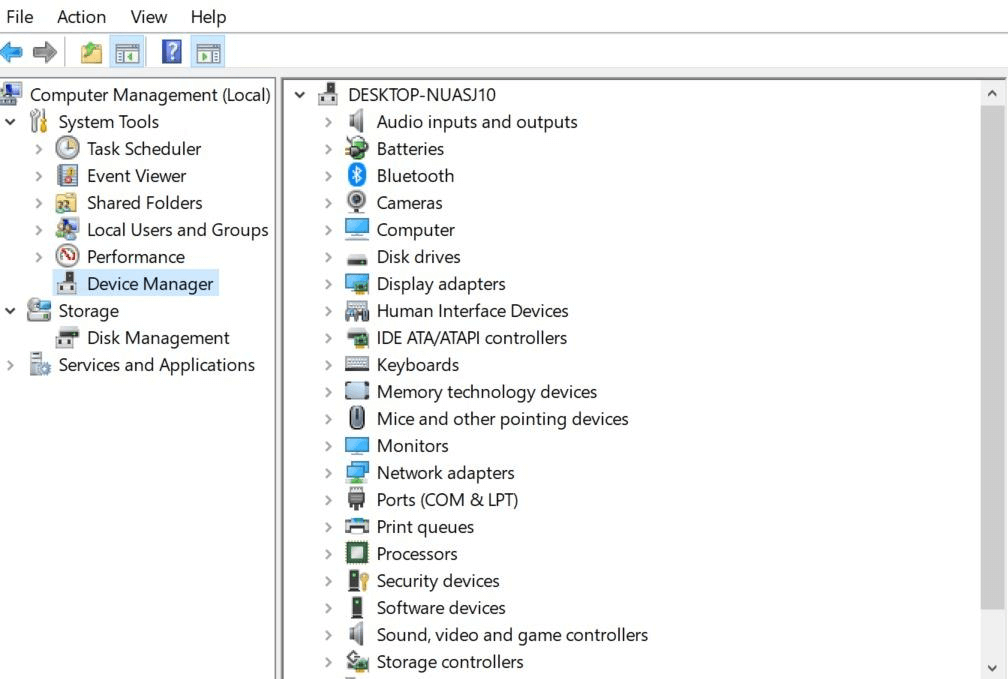 step 3.You will then see the SanDisk Cruzer option there. Right-click on it and then click on Update if you are looking to update it.
If you want to re-install, click on "Uninstall" and then confirm it.
step 4.If you choose to do an update, then you will have to choose "Automatically search for driver software online." After some time, the SanDisk Cruzer will be updated to the latest version. If you uninstalled it, then you will have to restart the PC. When the PC restarts and Windows opens, the SanDisk Cruzer driver will be then re-installed in the system automatically.
Method 3: Format SanDisk Cruzer to FAT32 With Disk Management
You can also format SanDisk Cruzer if you don't want to face this detection issue in the future. You can change the file system to FAT32 via Disk Management.
Here's how to format SanDisk Cruzer Blade:
step 1. Begin the process by connecting the USB to the port. After that, Right click on the My Computer/ This PC. Out of the different options, click on "Manage."
step 2. Then, go to Disk Management and then select SanDisk Cruzer by right-clicking on it.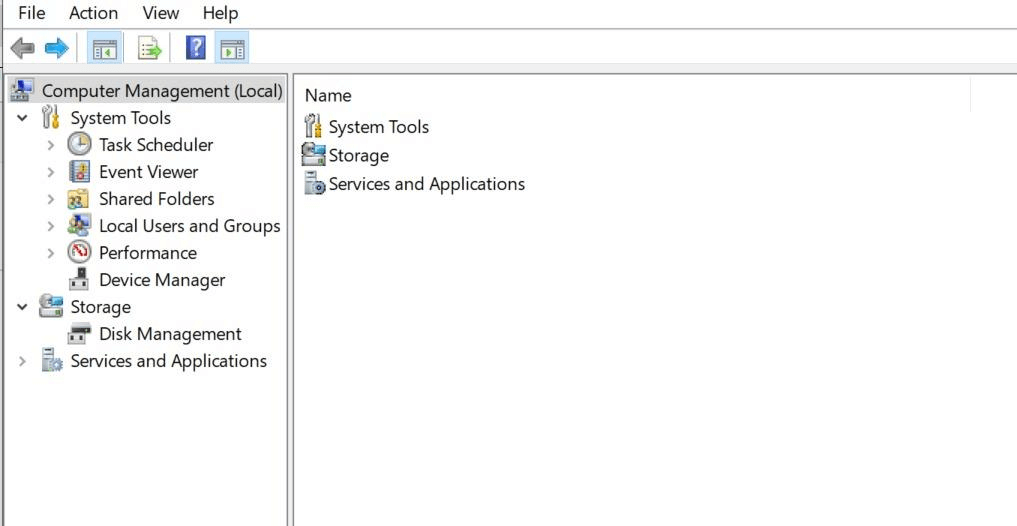 step 3. Next, select Format and then choose FAT32. That's it.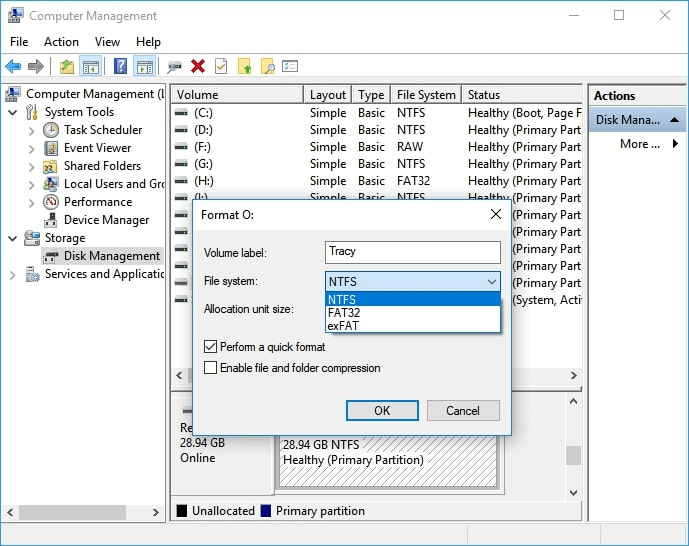 Part 3: FAQs About SanDisk Cruzer Blade Data Recovery
1. How To Open a SanDisk Cruzer Blade?
SanDisk Cruzer has a tiny hole on the left side from where you can open it. With your fingernail, push both sides away from each other and it will then open.
2. How to Make SanDisk Cruzer Blade Bootable?
You have to get help from different software to make the SanDisk Cruzer blade bootable. For this, you can search about them online and then use the one you like the most.
3. Why Is My SanDisk Cruzer Blade Not Working?
When SanDisk Cruzer is not working, there might be several reasons behind it. These are faulty USB ports, virus attacks, drivers are not updated, and drive Letter conflicts.
Final Words
All-inclusive, SanDisk Cruzer data recovery is not a complicated thing to do anymore. You can get help from recovery tools for this, and the best one you can use is iMyFone D-Back. It is a highly efficient software that can recover every deleted/ formatted file from the SanDisk Cruzer within a few minutes. More than 5 million people have already downloaded it, and its users are increasing each day.
If you also want to get back all of the deleted data from SanDisk Cruzer easily, then download iMyFone D-Back and let this tool retrieve the files for you.