Question
Hi, I'm here because I wanted to fix a problem. Actually, I could not activate the iPhone just after updating it to iOS 15. I found this weird. My phone shows 'Could Not Activate iPhone' and I don't know what to do. Is there any possible fix? Help needed!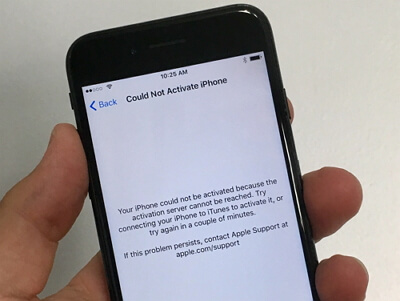 You must be relieved to know that you are not the only one who got this sort of activation problem. Some people also got the "Activation Error" shown as the picture below.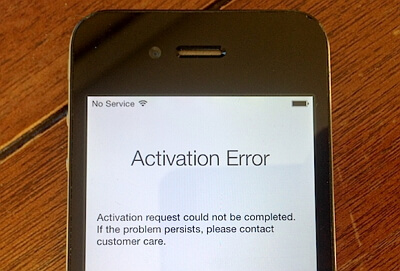 Some users may get the message "SIM Not Supported" during the iPhone activation process. It says the SIM card that they currently have installed in this iPhone is from a carrier that is not supported under the activation server.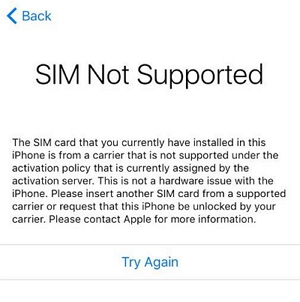 There are many users who recently faced such issues when updating iPhone/iPad to the iOS/iPadOS 15/14/13 or other versions including iOS 12. Well! To be honest, you are lucky that you jumped to this post since it is going to tell you some ways that you can try when you could not activate iPhone or iPad and get the problem fixed. Before that, we would like to explain why you could not activate your iPhone or iPad when upgrading to iOS or iPadOS 14/13 or other versions.
The Causes of iPhone/iPad Activation Errors after iOS/iPadOS 14/13 Update
If you experience the above errors while activating your iOS device you're probably having a bad day. Generally, such problems rarely occur, but if it has happened, it could be caused by many reasons. Possible reasons behind the iPhone activation issue are listed below:
Probably, Apple's service is experiencing high uptime. A high volume of traffic can make the server busy enough. As a result, the activation error pops up.
An unstable connection can also make this happen. Check your WiFi connection if it isn't working properly.
Jailbreaking iPhone (tampering it, hacking it or even modifying it any way other than what is permitted by Apple) can also increase the chances of causing the activation error.
Unlocking the SIM of a locked device could also elevate the problems and cause activation error. This is because your previous carrier may not have permitted you to unlock that iPhone.
1. Hard Reboot iPhone/iPad
This is a well-known fact that most issues after upgrading to iOS 14/13 can be resolved just by performing a hard reboot. Try it once and check if it proves beneficial in your case or still could not activate the iPad or iPhone. Here's how to do a hard reboot it:
On an iPhone 7 or 7 Plus, hold down the Volume Down button and Sleep/Wake button at the same time, or Home and Sleep/Wake button if you own iPhone 6 or earlier, for no less than 8-10 seconds. Let go of the buttons, as soon as you see Apple Logo is appearing on the screen.
If you are using iPhone 12/11/X/8, the steps are different. You need to press Volume Up and Volume Down buttons, and then keep holding the Sleep/Wake button until you see the Apple logo.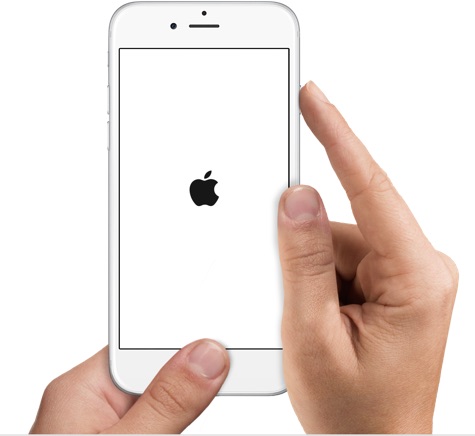 2. An Efficient Tool to Fix iPhone Activation Issues (iOS 15/14/13 Supported)
There is a program named iMyFone Fixppo that helps in repairing the iOS issues. If you could not activate iPhone, there could be some problem with the newly installed iOS 15/14/13. Therefore you can try this program which is pretty easy and efficient software. Many users have admired it for its safety and no data loss feature when fixing the issue. Highly appreciated by the users, it has achieved a mind-blowing success rate.
It doesn't harm any of the existing data on the device under the Standard Mode.
Not just when you could not activate iPhone, but also in many other situations, you can use it to fix numerous iOS issues like when iPhone is stuck in recovery mode, black screen of death, etc.
You can also use it to fix your iPhone if there is some problem with a certain feature on your device. For example, iPhone Wi-Fi not working, iPhone GPS not working, iPhone not sending picture messages, and so on.
It is not rocket science to use it since it offers some very simple steps and a user-friendly interface.
It is able to work perfectly with almost all the iOS devices running different iOS/iPadOS versions, including iOS/iPadOS 15/14/13.
It can also reset iPhone/iPad/iPod touch without password, fixing the "Forgetting password" issue.
Steps on How to Fix iPhone/iPad Activation Errors
Step 1 – Download, Install & Launch the Software
Launch the software after installing it on your computer. iMyFone Fixppo's home-screen will come up. Now, tap on the option that says "Standard Mode" out of the options available. Then connect your iPhone and computer.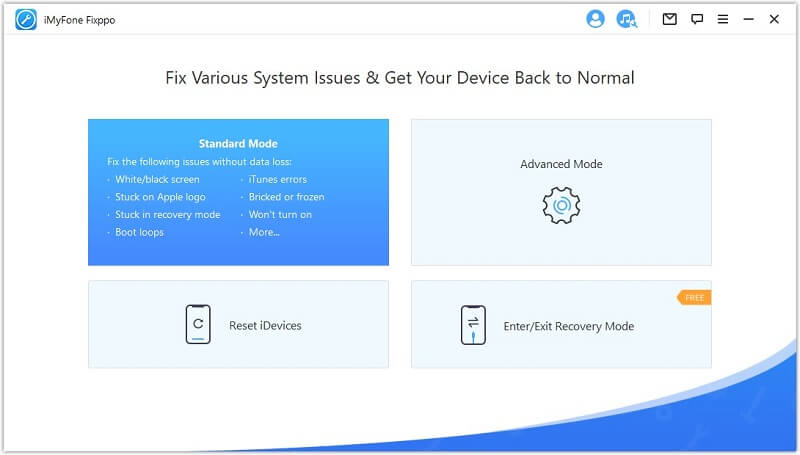 Step 2 – Put Your Device in DFU/Recovery Mode
Now, you have to reboot your iOS device into DFU/Recovery Mode to proceed to fix up your issues. Follow the instructions provide on the screen and the program will automatically identify your device.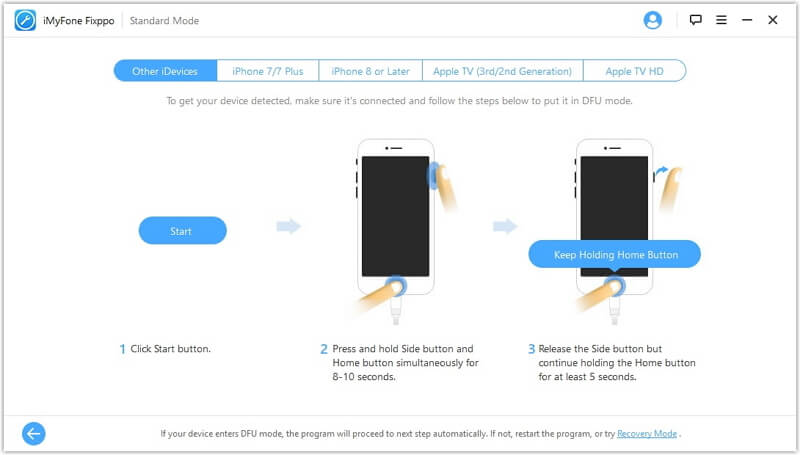 Step 3 – Download Firmware
Moving forward, the next step is getting all firmware versions suitable for your iOS device. Just choose the version you like and click the "Download" button.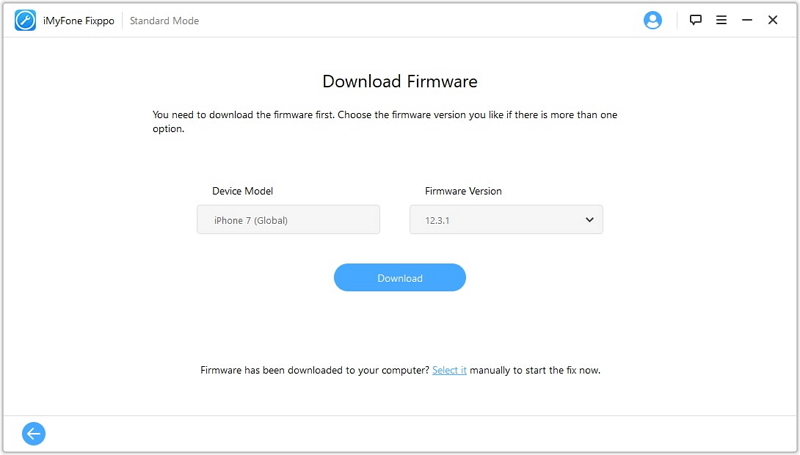 Step 4 – Solve Unsuccessful iPhone Activation Problem
The final step is to hit on the "Start" button. Then the program will start to locate the iOS problem of your device and solve your problem in the device. On completion, start your iPhone/iPad/iPod touch and check if you are able to activate your device or not.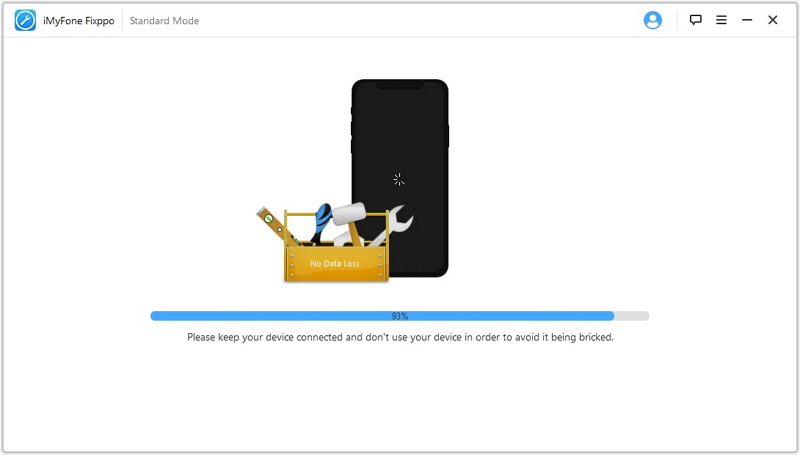 3. Restart Router to Fix iPhone/iPad Not Activated
Sometimes, an unstable WiFi connection can also make this issue to come up. You can try with another device to see if there is an issue with your network. If the network is not active, you need to check your WiFi router. Restarting your WiFi router would clear some sort of instability with the connection. Simply plug out the power cord of the router, wait for 5-10 seconds and plug it back in.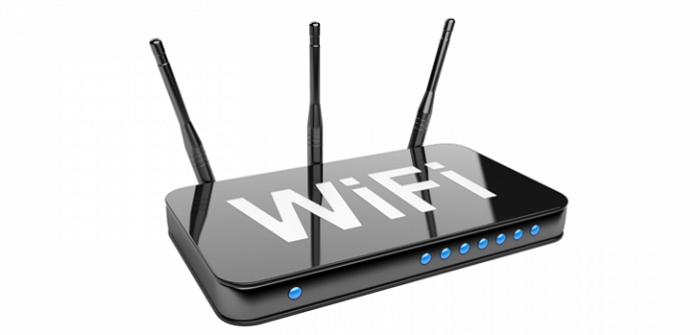 4. Wait for a While & Try Again
If you've experienced the activation error for the first time, wait for a while and then try again! Apple servers are probably pretty much busy handling a large volume of traffic which, in turn, ain't letting the activation to go through. While waiting, remove the SIM card, plug it back in after few minutes and try again.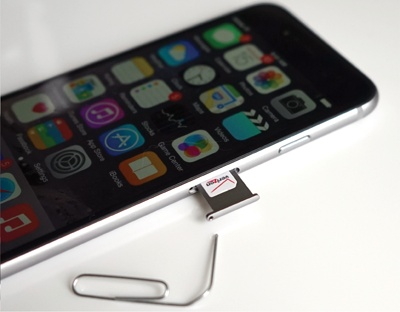 5. Check Apple System Status
Sometimes when the activation server is under maintenance, you will not be able to activate your iPhone successfully. You can go to Apple System Status and check if the iOS Device Activation option is coming with a red or yellow circle. If it is, then wait until the circle turns green and then try again.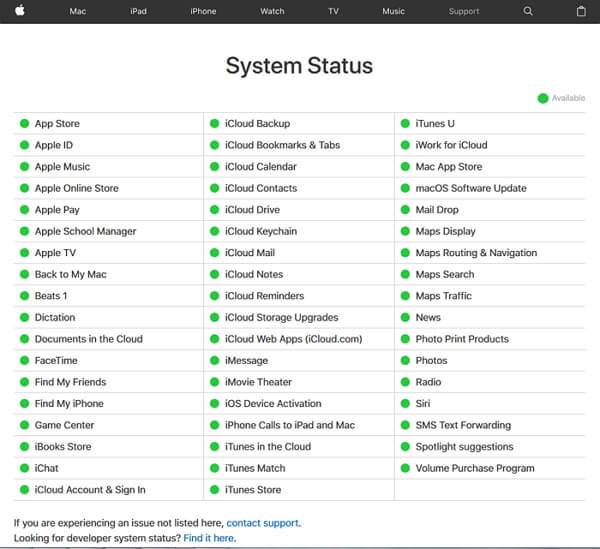 6. Contact Your Carrier
If in case, none of the solutions works, it is recommended to contact your carrier then. Maybe the problem could be because of the SIM card if you're activating a locked iOS device with a different carrier, you'll certainly get this error.
7. Restore iPhone/iPad with iTunes (All Data Erased)
Restoring with iTunes is the last resort if nothing works. However, all the data on your device will be erased. You can try restoring your iOS device with an older backup when it is working fine.
Launch iTunes on your computer and turn off your iPhone.
Now, connect the device to the computer and follow this guide to put your device in recovery mode. Then iTunes will detect your device. Once detected, go through the restoring process and check if still could activate iPad/iPhone or not.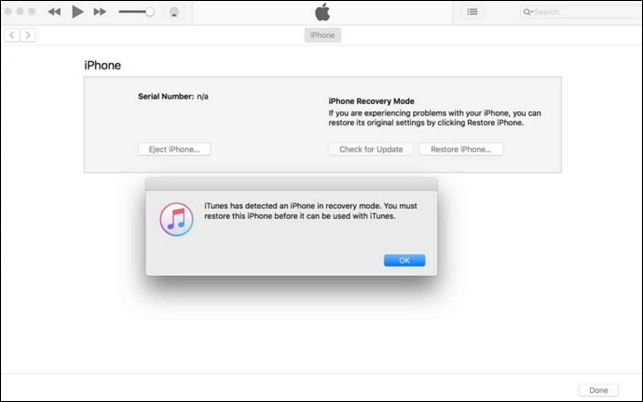 That's all about it! The above solutions were not complicated and we hope one of them worked for you. Of course, you could not activate iPad or iPhone after iOS/iPadOS 14/13 update due to different reasons. When these kinds of problems occur, don't get nervous so easily but work for fixing it. If you are lucky to have read this article, just grab your device and get it back to normal with the instructions above.