Apple is firmly placed at the top of the technology industry, but that position comes with high expectations, pressure, and scrutiny from consumers. That's why it's vital that they constantly update their operating system (the latest version is iOS 15), finetune their design, and develop innovative features.
Fortunately for Apple users, that's exactly what they regularly do, and their Quick Start function is very convenient. Essentially, it allows those who upgrade their iPhone, iPad or iPod to transfer all of the data to their new device including iPhone 12. You'll need both your old and new devices to utilize Quick Start, and it needs to be running iOS 13/14/15.
But, how exactly do you operate the feature?
1. How to Use Quick Start?
Well, just grab the devices and place them next to each other. Turn on your new device, make sure Bluetooth is activated, and select the option to set it up with your Apple ID. Once an animation is displayed on your new device, you'll need to center it in the viewfinder, and then enter your passcode after it says, 'Finish on New'.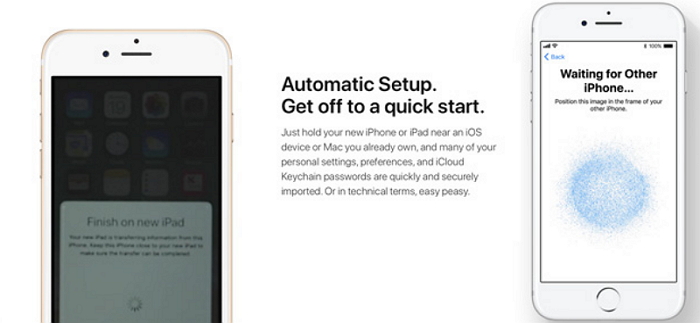 Following that, it's relatively straightforward, as you'll just be required to follow some simple instructions to create your Touch ID and Face ID on the new device. You should now be on your device, and you'll have the ability to restore apps, privacy & location settings, Apple Pay and Siri after establishing a Wi-Fi connection. Plus, if you have an Apple Watch, you can transfer your data across.
So, you're probably thinking Quick Start is an amazing feature, but there are some common issues which users frequently experience.
2. What Are the Common Issues When Using Quick Start?
Firstly, some people report that the devices are next to each other within range, but they just don't seem to recognize each other.
Additionally, it may say that the setup process can continue, but the activation doesn't complete properly.
Lastly, there are instances whereby the setup process just won't finalize whatsoever.
However, there's no need to worry if Quick Start isn't working on your device even the newest iPhone 12 running iOS 15 because we've compiled a few ways to fix it.
3. Three Ways to Fix Quick Start Not Working on iOS 13/14/15
Look through the following parts to find out whether any of the 3 ways work for you. All of them are pretty easy to follow.
Way 1. Make Sure That You Have Turned on Bluetooth
People often forget that Bluetooth is a necessary component, and they'll try to complete the setup process without it being enabled. So, just ensure that Bluetooth is activated, and that should solve your problem.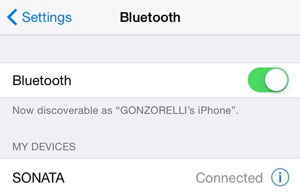 Way 2. Just Restart the Two Phones
If your Bluetooth is enabled, and you're still unable to finish the setup process on iPhone, then you may need to restart both devices. To do this, all you need to do is hold the side button and the volume button simultaneously, and then drag the slider across on the screen, if you're using iPhones. If you need to restart an iPad or iPod, just hold the top or side button, and drag the slider across like you would with an iPhone.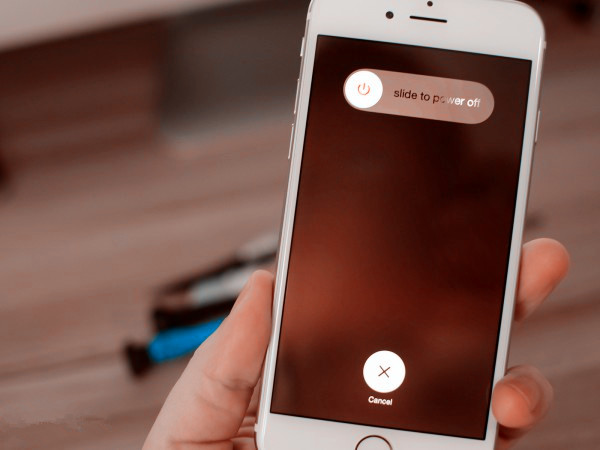 Way 3. Fix iOS Issues by 3rd-Party iOS Repair Tool (iOS 15 and iPhone 12 Included)
If you still have no luck, then probably there are iOS issues with your iPhone and you might require a third-party iOS repair tool to refresh your iOS and solve this. A superb one to utilize would be the iMyFone Fixppo, as it's very user-friendly. Just connect your device, safely download the relevant firmware, even the iPhone 12 running latest iOS 15, and the technology will work its magic. Also, it offers 3 unique modes, and the standard one will ensure that no data loss occurs.
We appreciate that some people need more assistance though, so here's precisely how to use iMyFone Fixppo.
Step 1. Put your device into DFU mode. This is done by holding both the power button and the home button at the same time for 8 – 10 seconds, releasing the power button and holding the home button for a further 5 seconds.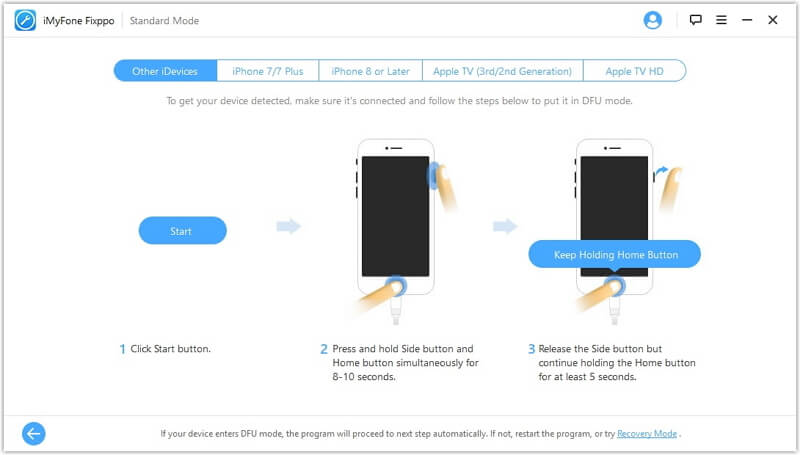 If this doesn't materialize, then attempt to put it into Recovery Mode instead, by holding the power and home buttons until you see 'Connect to iTunes'.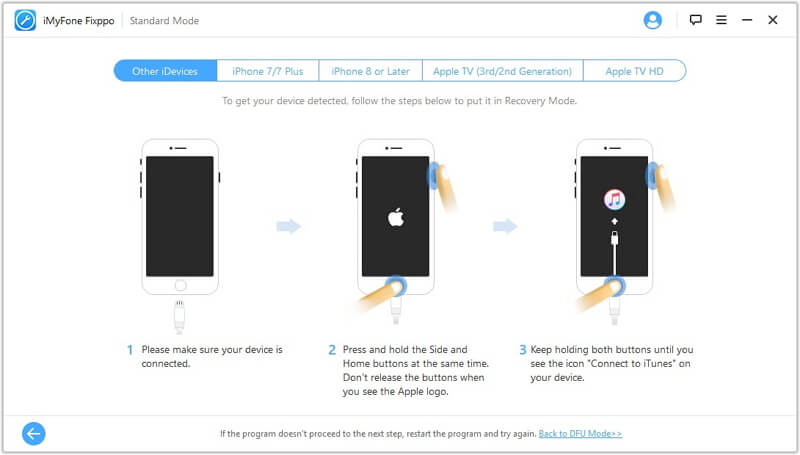 Step 2. Once you've entered either DFU or Recovery Mode, then you can download the firmware. The software will detect it for you, so all you need to do is hit 'Download'. All that's left then is to click 'Start to Fix', and the repairing process will begin.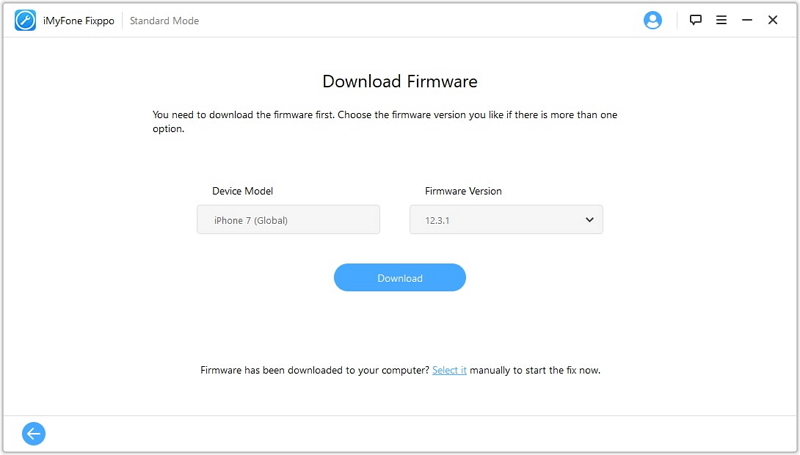 Ultimately, the Quick Start feature is very effective and will save you a lot of time, but it isn't always plain sailing. However, if you adopt the tips that we've discussed above, then you should have no problems at all when it comes to setting up an iOS device, even it is the newest iPhone 12 running iOS 15.