There are many reasons as to why you would want to delete iCloud from your iPhone. Sometimes, you may simply forget your passwords or are changing their iCloud account emails and want to just delete the old one without any hassle.
If your device is running on iOS 7 or later (iOS 15 included), the process of deleting iCloud account without password is going to be fairly easy for you.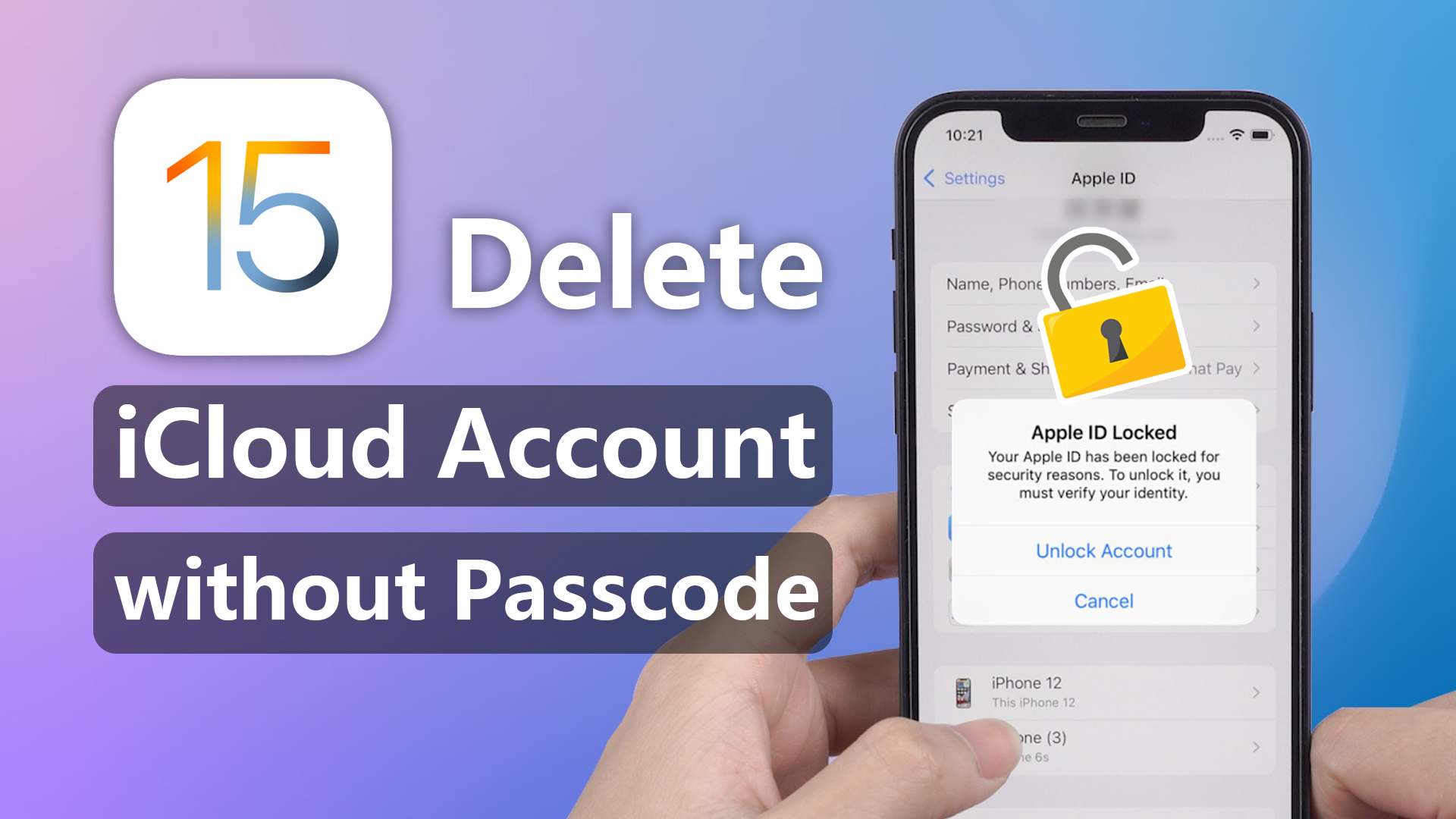 Part 1: How to Delete iCloud Account without Password - Using LockWiper
This is the easiest way to delete iCloud account without password when your iPhone is activated. Using iMyFone LockWiper is your best choice because it just takes you a few minutes. LockWiper is specifically developed to unlock Apple ID and lock screen from iPhone, iPad or iPod touch even when "Find My iPhone" is enabled.
Here is the video tutorial to delete iCloud account without password with iMyFone LockWiper.
LockWiper Is Your Best Choice to Remove iCloud Account
Delete Apple ID & iCloud account without password, from activated iPhone/iPad/iPod Touch.
You can log in with a new Apple ID to enjoy all the iCloud services and iOS features.
After unlocked, your device is separated from the previous Apple ID so it won't be remotely erased or blocked.
Guide to Remove iCloud Account without Password from iPhone
Step 1. Download, install and launch iMyFone LockWiper. Then, connect your iOS device to your computer using a USB cable.
Step 2. Choose "Unlock Apple ID" mode from the home interface, and click on "Start to Unlock" button to begin.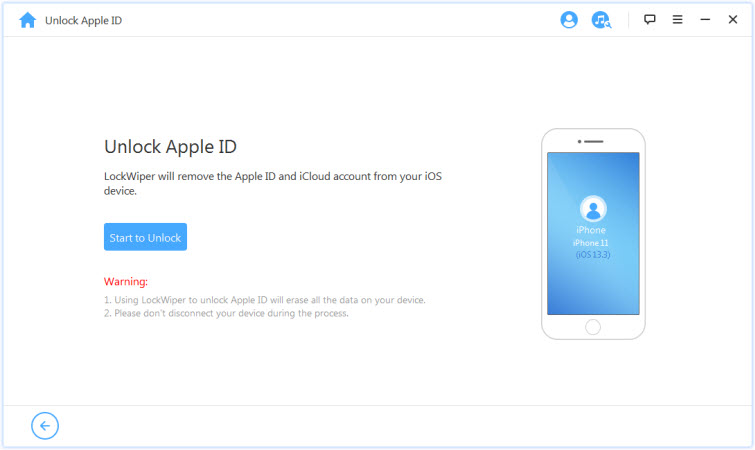 Step 3. iMyFone LockWiper will start the process of removing Apple ID.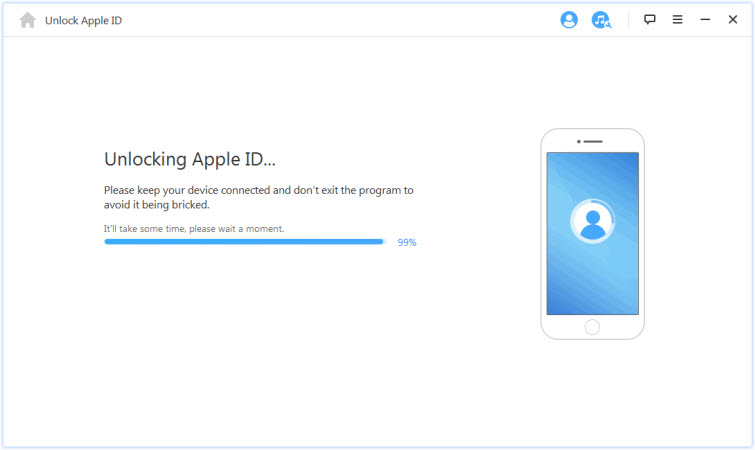 Note: If "Find My iPhone" is enabled on your iPhone, you may need to go to "Settings > General > Reset > Reset All Settings". When your iPhone reboots, LockWiper will immediately try remove iCloud account from your device.
A few device may not be supported. If your device is not supported, you will see the "Your Device Is Not Supported" message. LockWiper's free trial allows you to check whether your device supported. Why not give it a trial.
You may have the similar need if you are using an Android device. You may need to delete the Google account (which is similar to iCloud account on iOS) without password. If you are in this case,
iMyFone LockWiper (Android)
can help you to achieve it without any hassle.
Part 2: How to Delete iCloud Account without Password from Settings
Users who want to delete their iCloud account without entering the password can follow these simple steps:
Step 1. Open the Settings and press on iCloud.
Step 2. When you tap on the iCloud option, you will be asked for the password. Put in any random number in its place.
Step 3. Press 'done' after entering the random number. iCloud will tell you that it's not correct.
Step 4. Tap on OK and then Cancel. You will be directed towards the iCloud page again.
Step 5. Press Account one more time, then erase the description and tap on done.
Step 6. You will be taken back to the main iCloud page without the password option. The find my phone feature will be turned off.
Step 7. Scroll down and press delete.


Part 3: Forgot iCloud Password? How to Reset It
If you don't remember the password of your iCloud account, you can't use your iPhone normally to do stuff like shop the iTunes Store, sign in to iCloud, buy an app, and much more. Hence, you need to reset your iCloud account to regain access to your account. Before you reset your password, you need to know the email address for your Apple ID.
Steps to reset iCloud account password:
Step 1. Ensure you're using a Mac or Windows PC browser.
Step 2. Open the browser and type "appleid.apple.com" into the search box, and click the "Enter" key.
Step 3. Click "Forgot Apple ID or password" link.
Step 4. Enter your Apple ID and click "Continue".

Step 5. Enter the phone number that you use with your Apple ID and click "Continue".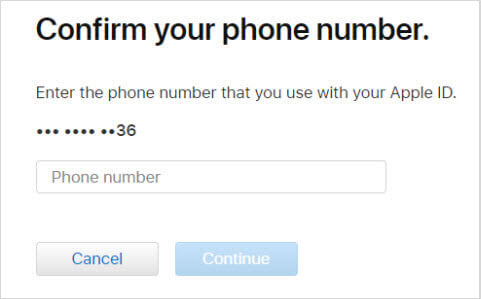 Step 6. Your iPhone will receive a message. Click "Allow" on it and create the new password.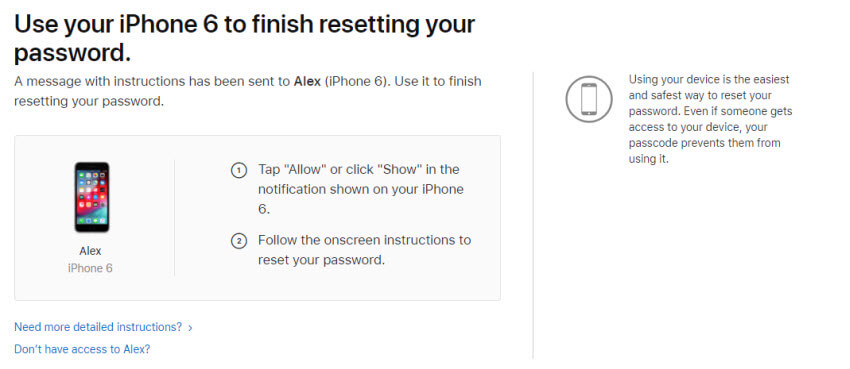 You can now try to enter the new password to your iCloud account to see if it will grant you access.