Although restoring iPad to factory settings may not sound ideal as it essentially wipes your iPad of any data and personal settings you have gathered over the years, it is occasionally necessary when your iPad is stuck in a terrible situation.
Why Users Want to Restore iPad 2
The need to restore iPad 2 may be of importance, if the device is behaving strangely or has become inactive. For instance, if the iPad 2 continues to freeze after all attempts to unfreeze it, or shows only the logo of Apple with no progress bar further, or never stops on the Home screen after repeated restarts, or is no longer recognized in iTunes.
Furthermore, if the iPad 2 fails to respond on some menus, the sleep button, home button or by touching the screen. A very common reason for a restore could be when the iPad iOS settings have been corrupted. When one or a few of these are noticed, then you might need to restore iPad 2 to factory settings.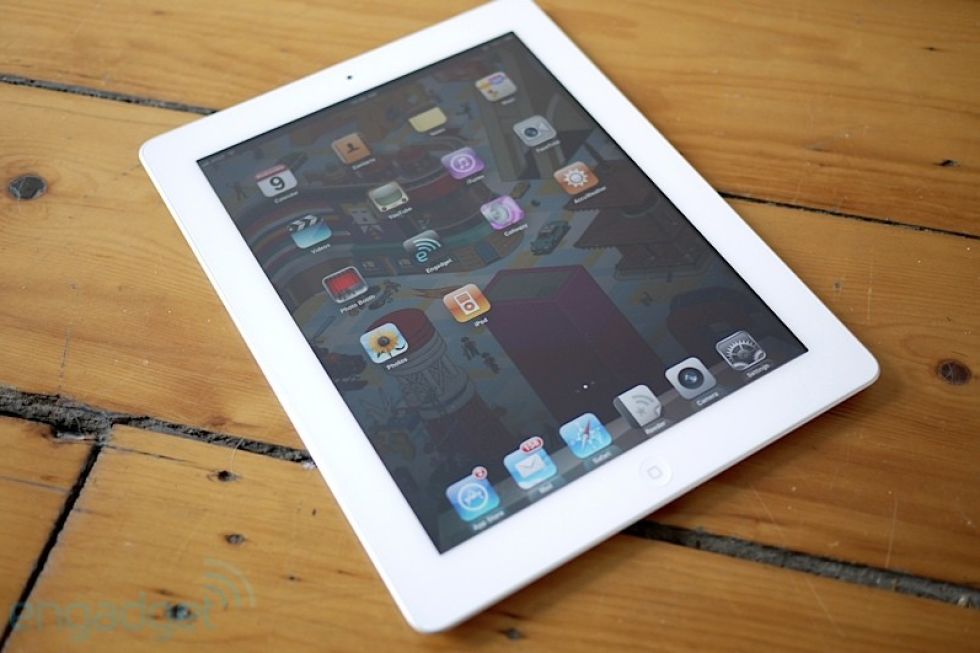 The Difference between Reset and Restore
When you reset iPad 2, it only deletes data and personal data off of your device. This can be done directly on the iPad itself through the Settings app, and does not require that your iPad be connected to iTunes to complete.
On the other hand, restoring an idevice to its original factory settings is a simple process that requires more than your iPad. Once the process is completed, it wipes off everything from your iPad - settings, the OS, apps, and even the firmware itself. If you would like your iPad to be as close to the way it was when you first purchased it, then you want to restore it.
How to Restore iPad 2
Step 1: Backup your data. You can do this through iCloud or iTunes.
To backup using iTunes; connect your iPad using its USB cable to a computer that has the latest version of iTunes installed on it. In iTunes Select File > Select Devices and then click on Backup.
To backup using iCloud; Click on Settings >select iCloud and click on Backup. Tap iCloud Backup to turn it on, and then click on Backup Now.
After your data iPad has been backed up, disassociate your iPad from it. Go to Settings > iCloud, then tap to turn off "Find My iPad".
Step 2: Connect your iPad to your computer with its USB cable.
Step 3: When the iPad appears in iTunes, tap on its "Summary panel" and then click on "Restore".
Step 4: Click on "Restore" again to validate that you want to restore iPad to factory settings.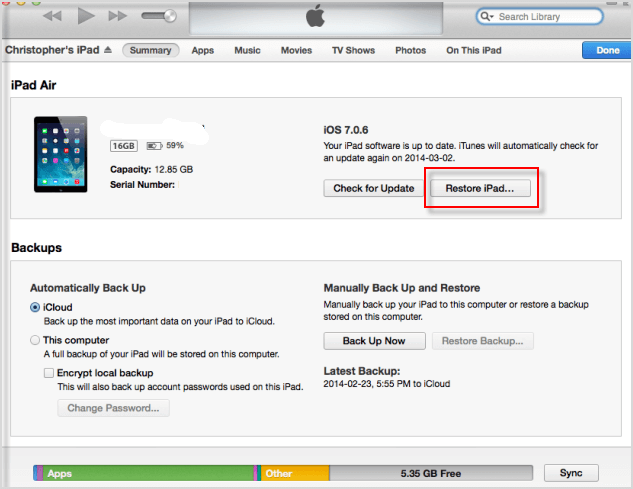 Note
All data and contents will be erased.
After your iPad restarts, you'll be asked if you want to set it up as a new device or restore it from a backup. If you would like to set it up as a new device, simply follow the "Set Up As New iPad" prompts after the Hello screen appears. And if on the other hand you want to restore your iPad from a backup, this can be done either from your iTunes backup or iCloud (depending on where your iPad is backed up).
To Restore iPad 2 from iTunes
Step 1: Attach your iPad to your PC with its USB cable.
Step 2: In iTunes select File > select Devices and click on "Restore from Backup".
Step 3: Select the backup you made.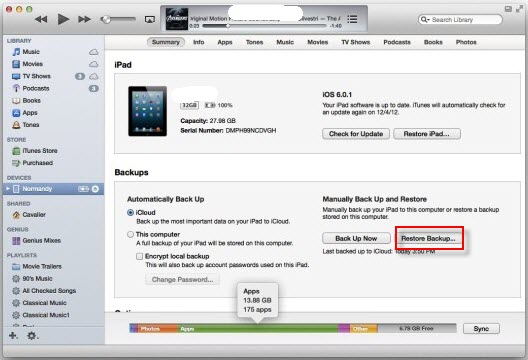 By now, your iPhone battery should be fully calibrated. The process can be repeated to further boost its accuracy.
To Restore iPad 2 from iCloud
Follow the steps in the iOS Setup Assistant after the "Hello" screen until you get to the Set Up screen. Select Restore from iCloud Backup, and then select the backup you made.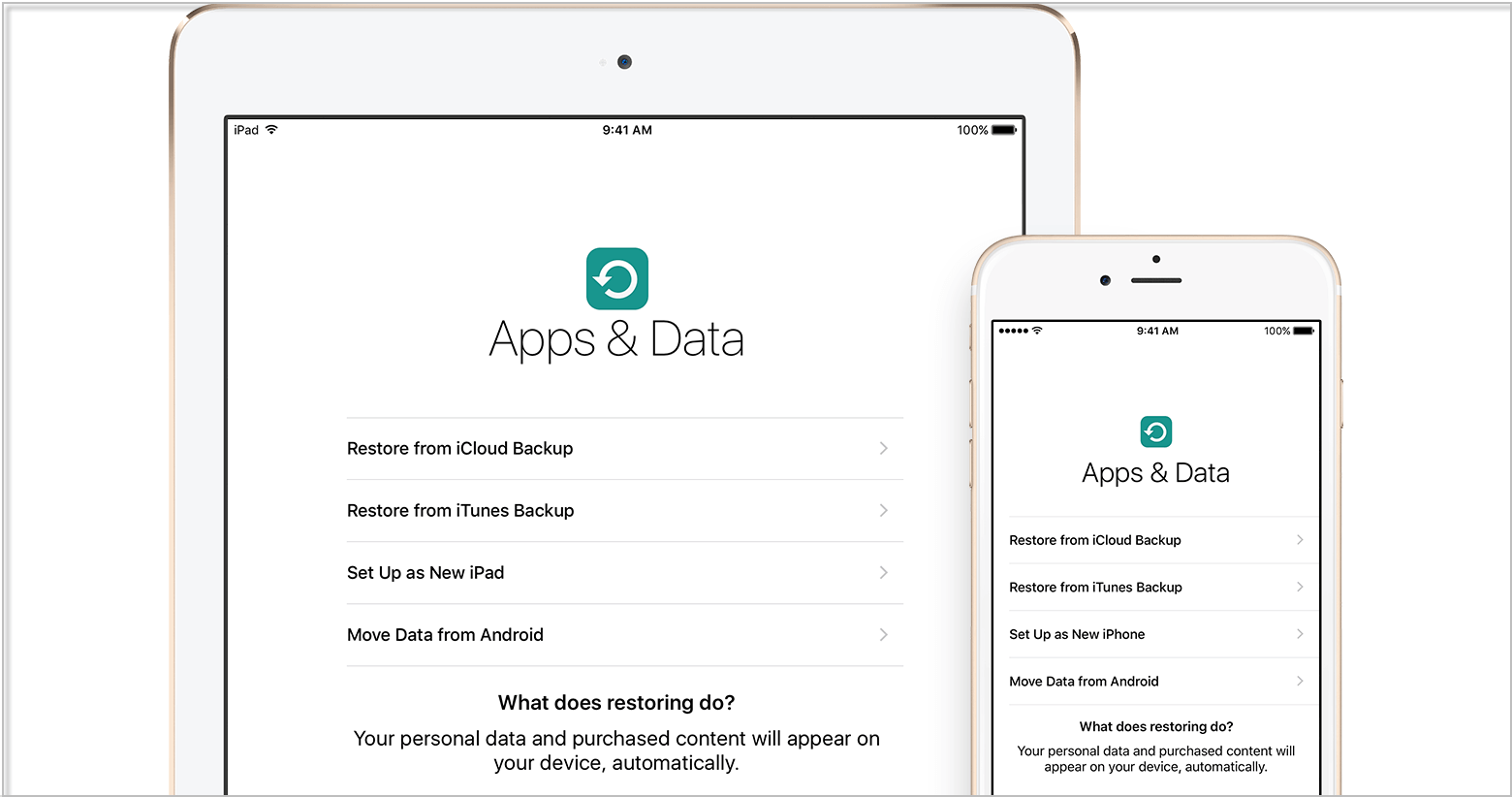 Disadvantages of restoring iPad 2:
Wipes off all your personal data
Personal data may be lost if the device is not backed up
How to Restore iPad 2 to Factory Settings Completely
Restoring the iPad 2 to factory settings is essential if you are considering selling or giving away your iPad 2 to someone else. To completely delete all data files, a professional data erasing software, iMyFone Umate Pro or iMyFone Umate Pro for Mac could be of help. It can permanently erase all data from your iPad just in 1-click. The app has been made with advanced overwriting technology to enable it completely erase your personal data including deleted files beyond the chances of recovery and also restore your iPad 2 to a clean state.
The key features of iMyFone Umate Pro include:
Selectively erase private data: you can preview your data and choose the unwanted ones to permanently erase.
Erase deleted files: remove all of the data from your iPad beyond the limits of the factory reset.
Erase all data: remove all of the data from your iPad beyond the limits of the factory reset.
Erase private fragments: gets rid of fragments that produced by third-party apps, such as Snapchat, WeChat, WhatsApp, etc., so that no longer worry about your data being revealed.
3 Steps to completely erase your personal data in Erase All Data:
Step 1: Connect your iPad 2 with its USB cable to the computer and run iMyFone Umate Pro.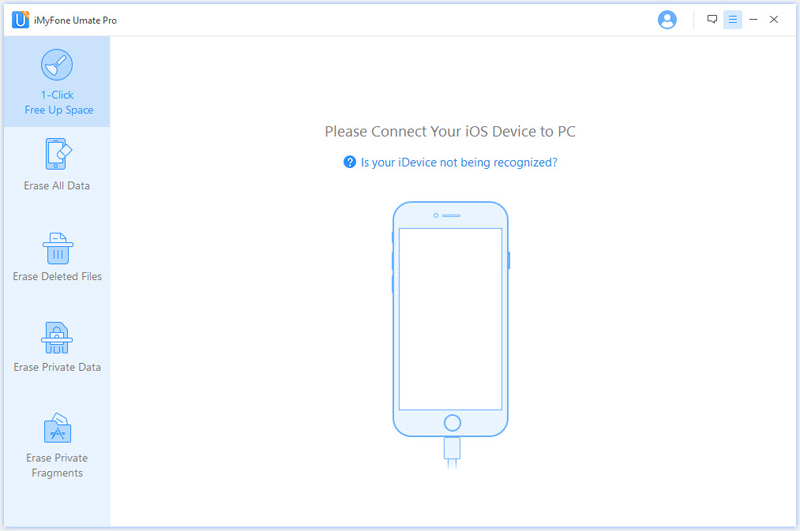 Step 2: Select "Erase All Data" tab and click on "Erase" button. Please remember to close all background apps.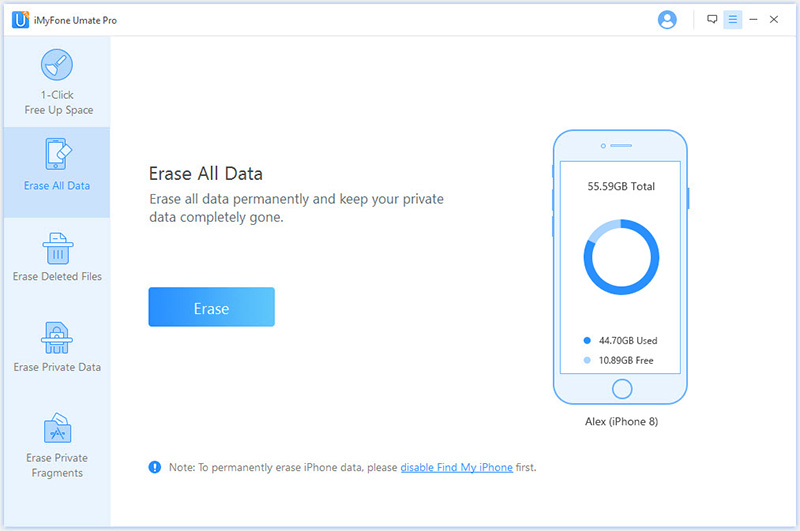 Step 3: Type "delete" into the box to confirm and click on erase now.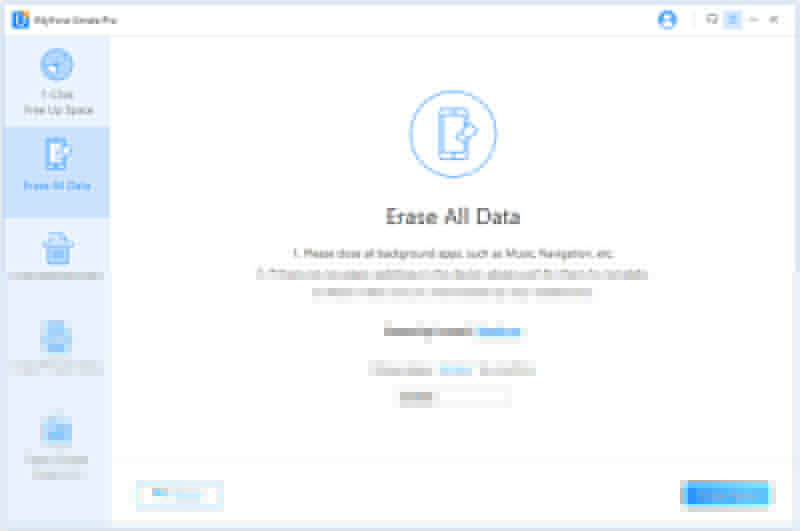 Choosing whether to factory reset or use iMyFone Umate Pro need not be a difficult task, as the advantages of using iMyFone Umate Pro are much more compared to factory reset. With using iMyFone Umate Pro to restore my iPad 2, no advanced recovery software will be able to recover your personal data.