Can I recover a deleted iCloud backup? If you accidentally removed an iCloud backup and are feeling a bit worried, no need to fret! We've got some solutions to help you recover those backups and rescue your precious data. In this article, we'll walk you through simple steps and methods to get back deleted iCloud backups. Whether you mistakenly deleted them or something went wrong, we've got your back. So, let's dive in and find out how you can restore your important stuff hassle-free!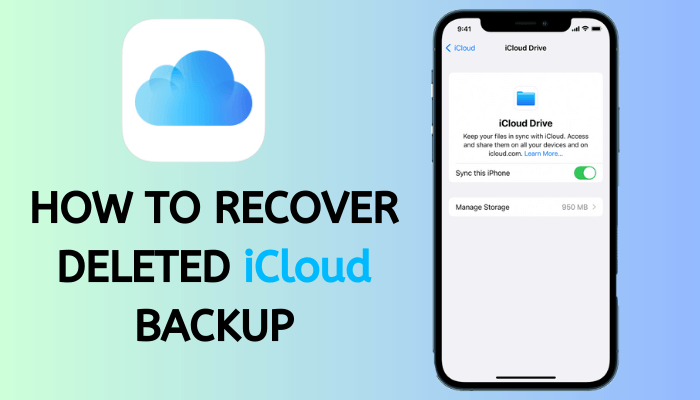 Part 1: Is it Possible to Recover Deleted iCloud Backup?
If you've accidentally deleted your iCloud backup or faced an unfortunate loss, you might be wondering if there's a way to retrieve it. Unfortunately, there isn't a straightforward solution to recover a deleted iCloud backup directly from iCloud itself. Some suggestions online might mention recovering it from iCloud.com, but that's not entirely accurate. You can only recover data that's been synced to other trusted devices and iCloud.com.
Understanding the Difference: iCloud.com vs. iCloud Backups
It's important to note that iCloud.com and iCloud backups are distinct entities. While iCloud.com allows you to sync various types of data from your iPhone, iPad, or iPod touch, the data you delete from your device also disappears from iCloud.com. This synchronization ensures that what's on your iPhone matches what's on iCloud.com, unless there's an internet connection issue causing the sync to fail.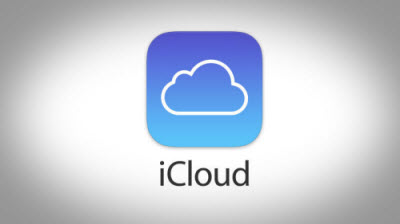 The Unique Role of iCloud Backups
iCloud backups, however, serve a broader purpose than iCloud.com. They back up more types of data compared to what iCloud.com stores. Consequently, if you accidentally delete an iCloud backup, you might not be able to retrieve all the data it contained.
In summary, while there might not be a direct way to recover deleted iCloud backups, understanding the differences between iCloud.com and iCloud backups can help you better manage your data and backups to avoid unexpected losses.
Part 2. How to Recover Deleted iCloud Backup
Now that you know the challenges of recovering deleted iCloud backups, let's explore two friendly methods to help you get back your lost data. While directly getting back deleted iCloud backups might not be possible, these three alternatives can assist you in retrieving similar content from your device.
1

Option 1: Recover Deleted Data from iCloud Drive

If you've accidentally deleted something from your iCloud Drive, no worries! iCloud Drive keeps your deleted data for up to 30 days. Here's how to bring it back:

Step 1. Open a web browser on your computer and go to icloud.com. Log in using your iCloud account.

Step 2. Click on "Settings."

Step 3. In the bottom-right corner of the screen, find and click on "Recently Deleted."

Step 4. Choose "Recover All" to get everything back, or you can pick specific files you want to recover.

Step 5. Click "Recover" and your files will be restored.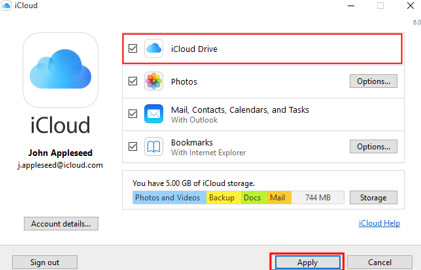 2

Option 2: Recover Deleted iCloud Backup from File App

Here's another way to recover your documents, contacts, and calendars that you might have deleted within the last 30 days. This method involves a handy data restore feature on iPhone device. Just make sure you've already enabled the backup option for Contacts, Calendars, Reminders, and Bookmarks on your iPhone. Let's dive in:

Step 1. Go to Files app on your iPhone.

Step 2. Click on "Recently Deleted under Locations tab"

Step 3. Find the file you want to restore, and tick the box next to it.

Step 4. Hit "Restore File(s)" to bring your file back to life.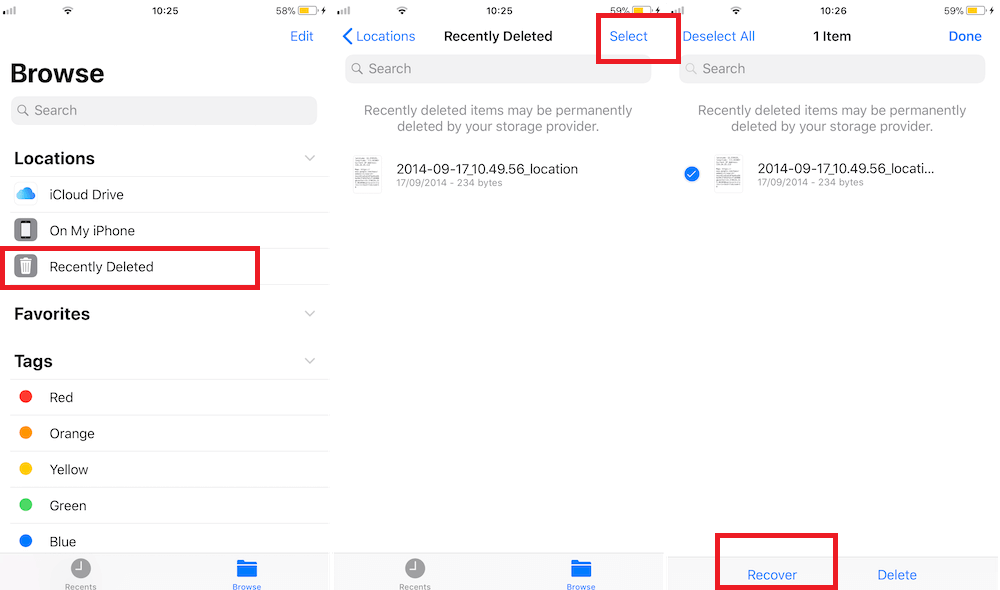 3

Option 3.

[Most Useful Way]

to Recover Deleted iCloud Backup

When it comes to rescuing your iPhone's precious contents, there's no better option than iMyFone D-Back. This dependable data recovery software can help you to retore iPhone from iCloud backup without reset. You can use it to retrieve a wide array of data types – think notes, contacts, photos, iMessages, call history, media files, and even popular third-party apps like WhatsApp, WeChat, Viber, Line, and Kik.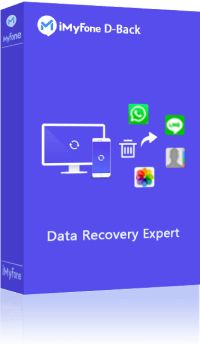 1,000,000+ Downloads
Below is a detailed guide on how to retrieve your content using iMyFone D-Back.
Step 1: To begin, download and install the iMyFone D-Back software on your PC. Once the program loads on your screen, select the 'iPhone Recovery' option and then click on the 'Start' button.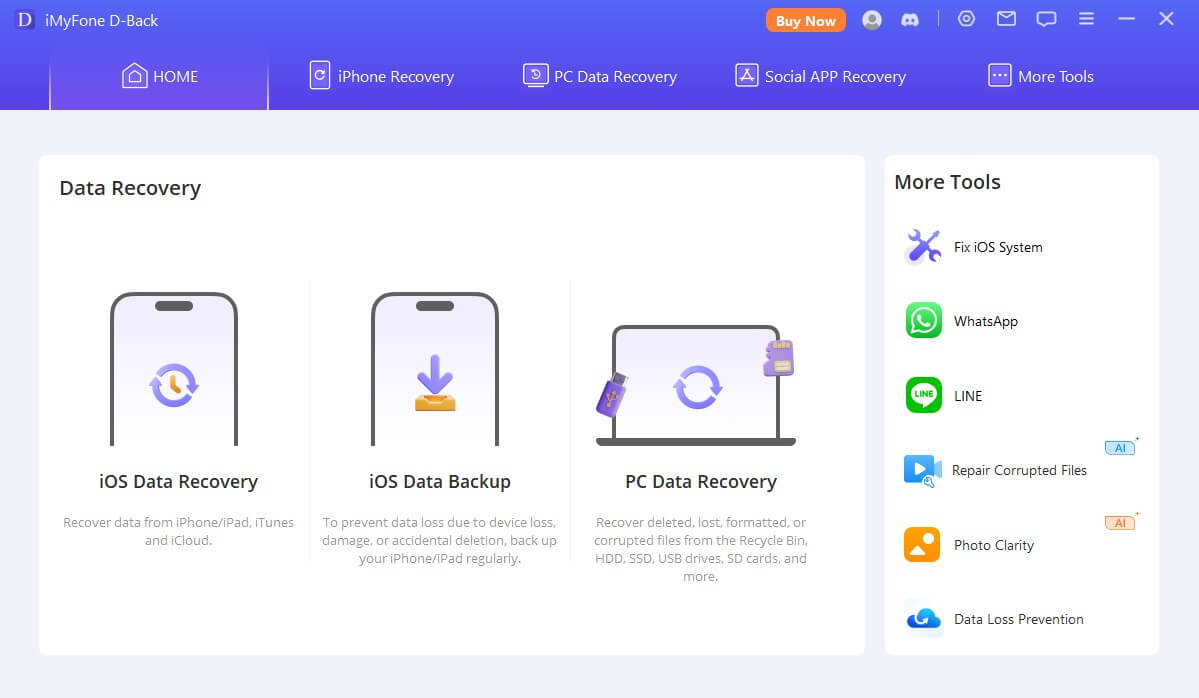 Step 2: After the software is launched, connect your device to your computer using a lightning cable. The program will swiftly detect your iPhone. Now, click on 'Next'.
Step 3: You'll be taken to a page displaying the recoverable data files. Simply select the ones you wish to recover by checking the boxes, and then click on 'Scan'.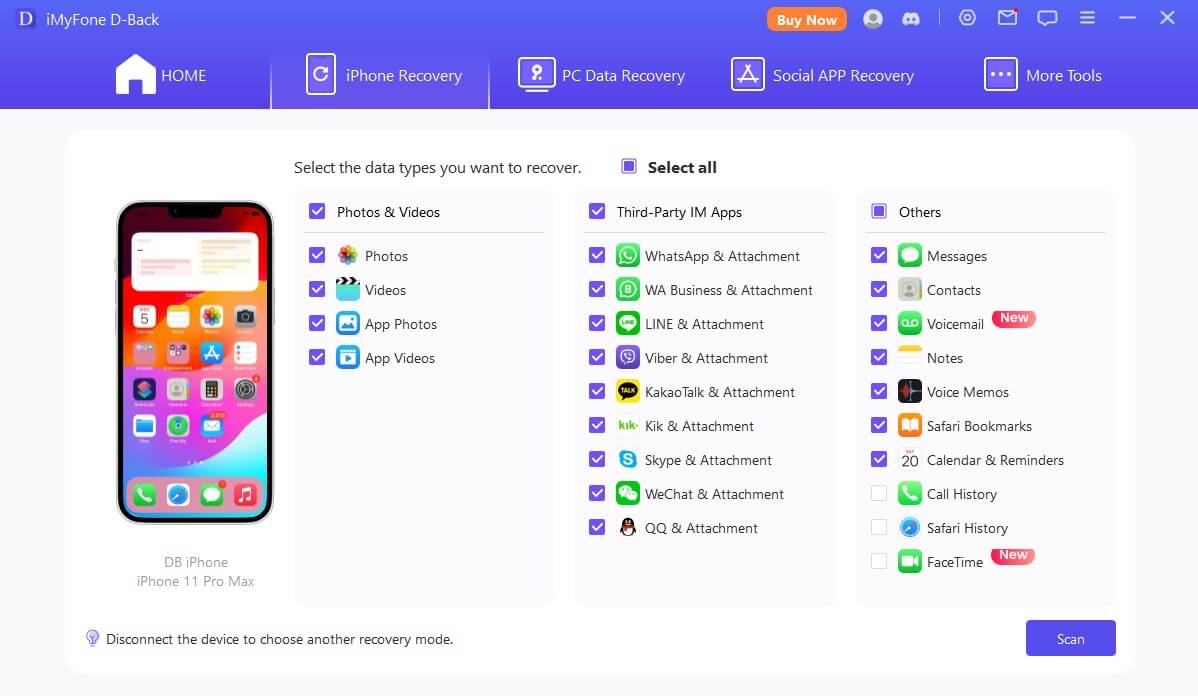 Step 4: Review your selections and then choose 'Recover' from the bottom of the screen. Your deleted data will be restored shortly.
Conclusion:
Facing the frustration of losing important phone data without a solution can be disheartening. Fortunately, you can explore the methods mentioned above and give them a try! Rest assured, iMyFone D-Back won't let you down.
Recover Data from Windows/Mac/iOS
168,282 people have downloaded it.
Supports a wide range of data types such as messages, photos, videos
100% Work with a variety of data loss scenarios.
Retrieve lost data from different types of devices
AI repair corrupted photos, videos, files.
Compatible with All iOS & Android versions.