Q: "My iPhone 5s was stolen yesterday, I was really upset about it. My iPhone had a lot of notes inside of it, for shopping, appointments etc. Even some of my class notes were in it too. I backed up my data with iTunes before it was stolen, however, it does not offer permission to access the data from the outside. How do I retrieve all my data from my iPhone backup?"
Do you own an iPhone and have you encountered such problem in above question? Do you wish to extract notes from iPhone backup, such as iTunes backup and iCloud backup? Well, it is a very common scenario in most Apple forums and other tech forums for people to ask the steps and processes involved with the extraction. Here we have a specific solution to the extraction problem and it is called iMyFone iTransor Lite.
Tool You'll Need to Extract Notes From iPhone Backup
iMyFone iTransor Lite iPhone Backup Extractor is a handy utility software that helps in extracting iOS data in a matter of seconds. With lots of powerful functions, the data exporter can do more and better than you imagine. See its key features.
Key Features:
Extracts 18+ files formats from iTunes/iCloud/iOS device, such as photos, videos, contacts, messages, notes, WhatsApp messages, Kik messages and more.
Supports to transfer data from iPad, iPhone and iPod touch runs iOS 11/10/9/8/7 to computer.
Supports to backup all the data on your device or merely SMS/WhatsApp/WeChat.
You can use the pro version to restore data from iTunes/iCloud backup selectively without reset.
We will introduce 2 ways to extract notes from iPhone backups. Read on and find the better one for your situation.
1. How to Extract Notes from iTunes Backup
Step 1: Choose and Scan an iTunes Backup
Click the Start button from the visible tab that says "Extract Data from Backup". Now you have to choose the exact iTunes backup that includes notes you need. And you have to select "Next".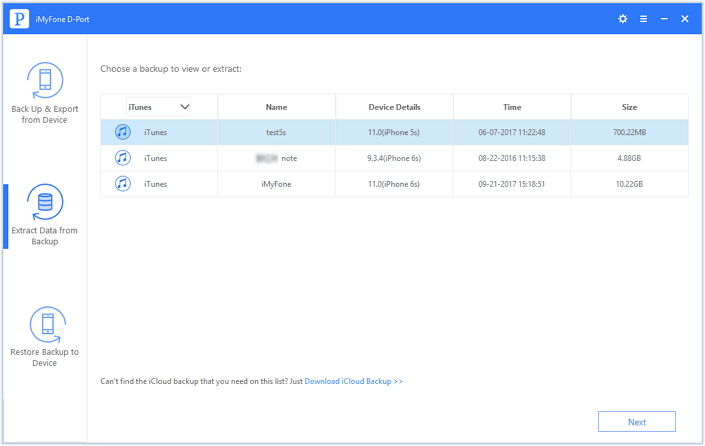 Step 2: Select the Types of Data to Extract
You then have an option to even select the types of file that you want to extract from iTunes backup.It typically takes a couple of minutes to scan. Please wait for the scanning to happen.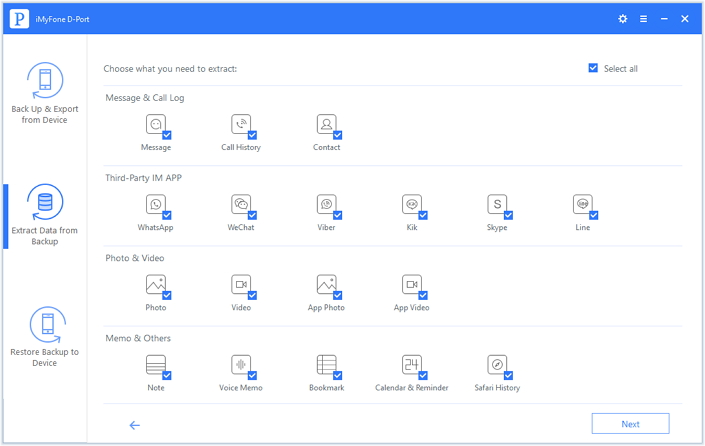 Step 3: Preview and Extract Notes from iTunes Backup
The results of the scanning will be displayed and you need to browse through the content accordingly. Preview and select the ones you need. Hit "Export" to choose a folder and all the files extracted by iMyFone iTransor Lite will be stored in that folder.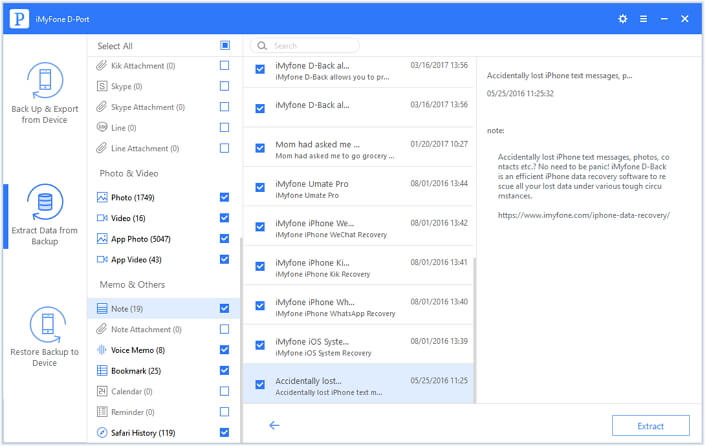 2. How to Extract Notes from iCloud Backup
Step 1: Login to Your iCloud Account and Download Backup File
Click the "Download iCloud Backup" hyperlink on the screen after selecting "Extract Data from Backup".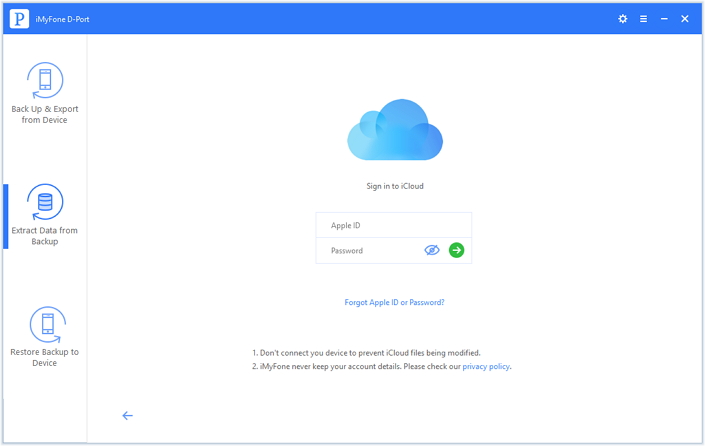 Then log in your iCloud account and you will find all the backup files in your iCloud account. Choose the iCloud backup that you want the data to extract from.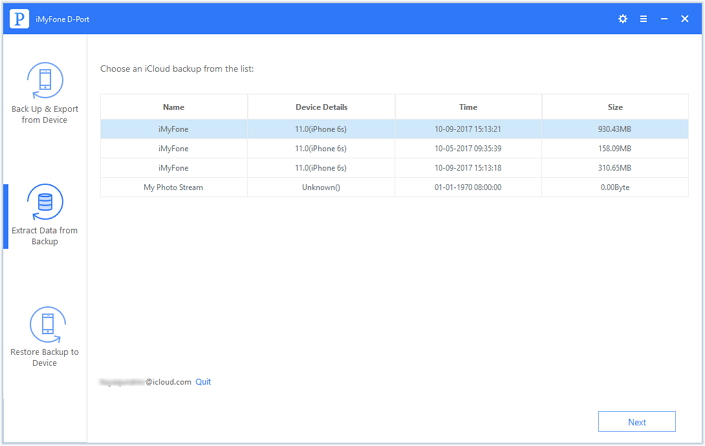 Step 2: Select the File Types to Download
Then select the Note from the list and hit "Next" on the lower corner of the screen and wait for a couple of minutes to download the backup file.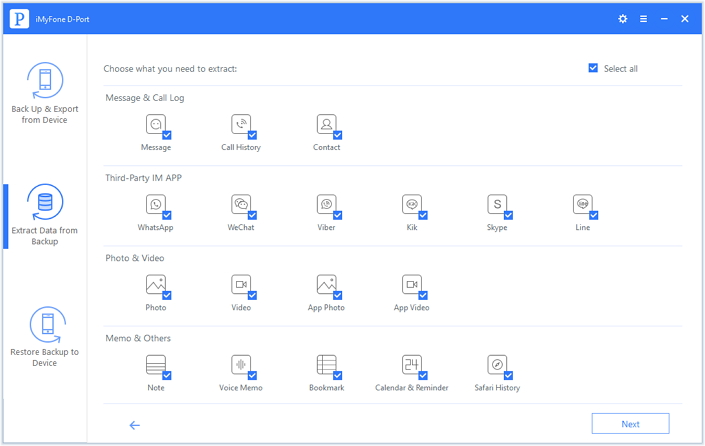 Step 3: Preview the Notes from iCloud Backup
After the download is completed, the results will appear on the screen. Choose the ones that you want and select "Export". Browse to the location for all the selected files. Then you're done.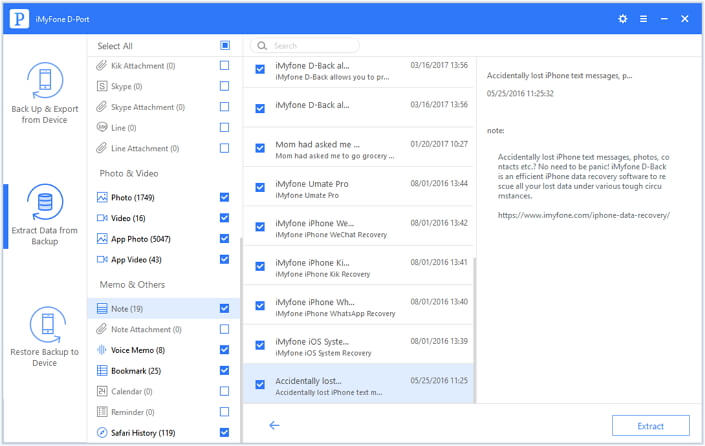 Note
The steps for extract data on a Mac system are very similar to that of a Windows one. However, do ensure to duplicate and install the iMyFone iTransor Lite in your applications folder rather than just double-clicking it on your Macintosh system. The scan will display all the file types that you've chosen instead of all files in your Macintosh system.
Now you can download the trial version of iMyFone iTransor Lite iPhone Backup Extractor to view your notes and other data in iTunes or iCloud backup!