On the home screen, we prefer to keep shortcuts for several applications we use regularly. It is simpler to touch on the app icon after unlocking your cell phone. You may add and delete any app icons from your home screen.
But occasionally, we unintentionally delete these shortcuts from the home screen, making the icon disappear. Fortunately, the home screen icons are only shortcuts that you may quickly retrieve. This article will explain how to recover deleted shortcuts on Android and iPhone.
Part 1. How to Recover Deleted Shortcuts on Android
All deleted shortcuts of android apps on your home screen can be restored as long as you did not unintentionally delete the application itself. The pop-up menu on the home screen may be used to add a new shortcut or recover a previously deleted one. To discover how to recover deleted shortcuts on Android, Follow these methods below.
1

From the Home screen
Following the below steps, you can recover deleted shortcuts from your Android phone:
Step 1. A pop-up menu will appear on your screen if you press and hold a point on the home screen of your android phone.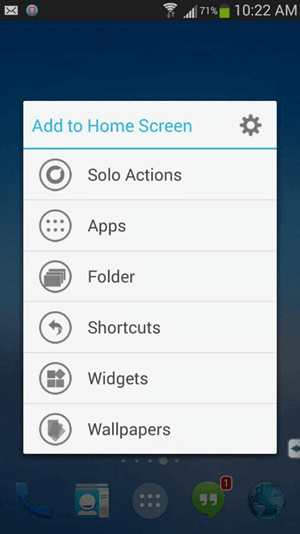 Step 2. The home screen may be customized in several ways. Select widgets, then go on to tap on App.
Step 3. Now that every App is visible on your screen, you may choose the icon for the App that you unintentionally deleted earlier.
Step 4. A shortcut will appear on your phone screen when you hold down the icon and drag it to the desired location on your device.
2

From App Drawer
Follow the below steps if you want to use app drawer functions to restore your shortcut.
Step 1. The list of all the installed apps on your android phone appears when you open the app drawer, which is in the center of your bottom dock.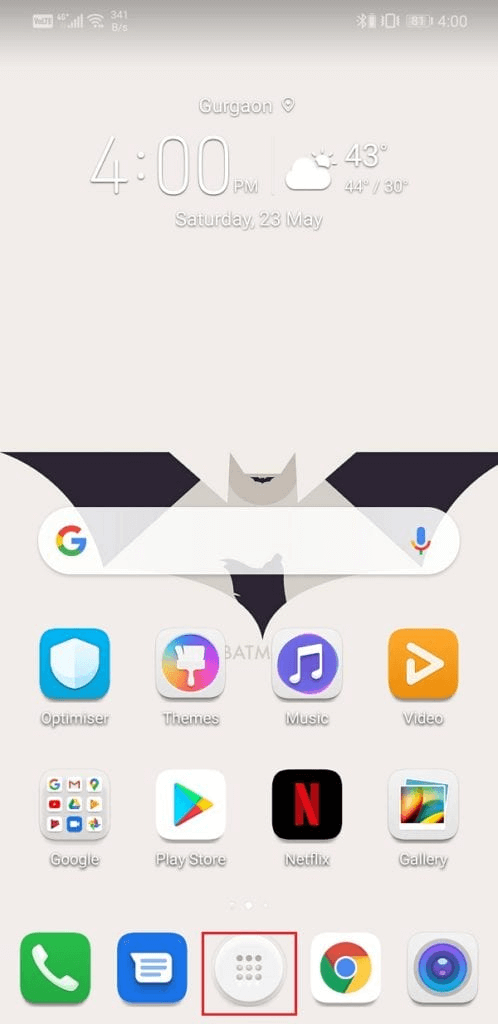 Step 2. Apps are often organized alphabetically. Search for the application whose shortcut was removed. The home screen will appear when you press and hold the App's icon after locating it.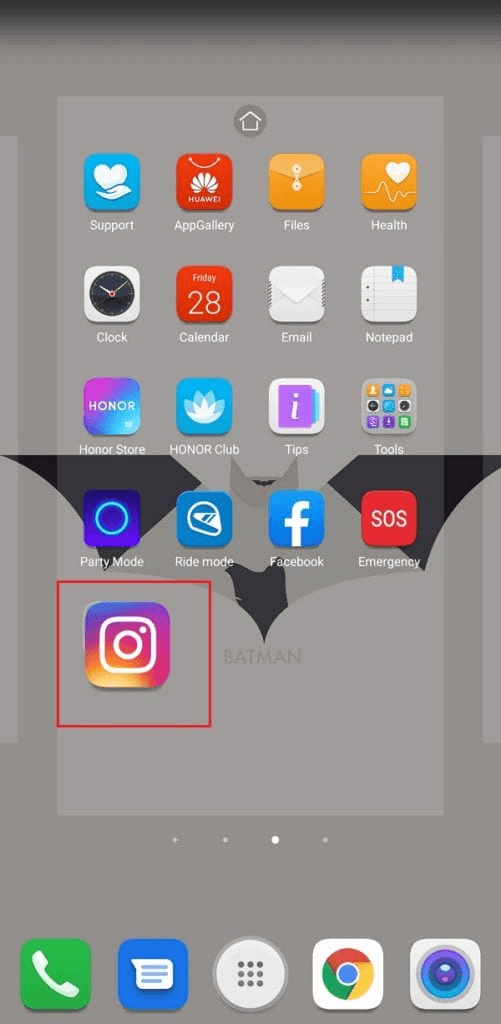 Step 3. A new shortcut will be formed if you drag the icon and place it anywhere on the home screen where you desire it to be.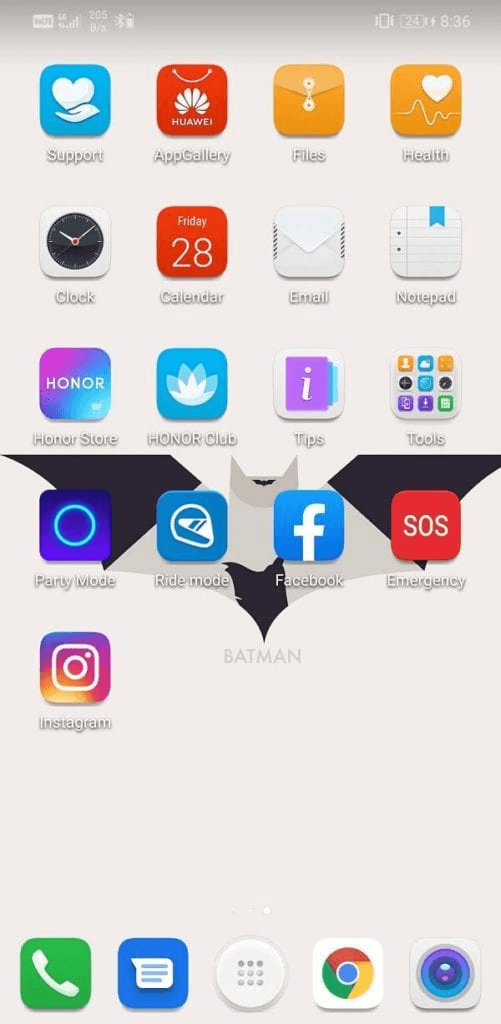 Part 2. How to Recover Deleted Shortcuts on iPhone
You may have possibly deleted shortcuts on your iPhone. However, there is no need to worry because getting them back is simple. In the following method, we will locate the misplaced shortcuts on an iPhone.
To get the App shortcuts back into their original places, follow the below steps:
Step 1. Open the App library from the home menu. Search the App whose shortcut was deleted.
Step 2. Once you've found the App, press it until it's selected. Now drag it and paste it to the home screen.
Part 3. Tip-Can Rrased iPhone Data Be Recovered
Manual methods may also help, but it is a complicated task, and you may not be able to recall each shortcut to recover it. With iMyFone D-Back for iOS, recovering lost data on your iPhone has never been this easy. This effective software's top-notch features and cutting-edge algorithms enable you to recover any form of erased data.
All you need to do to accomplish the task is to adhere to a few straightforward instructions. Let us first look at some of the software's incredible features before moving on to the procedure. It enables data recovery from iOS devices, iTunes backups, iCloud backups, and tools used by third parties to create backups.
To ensure that you only retrieve the data required, it enables you to preview all of the deleted data before recovery. You may restore data from your iPhone in a selective method without altering any previously stored information. The recovery becomes sophisticated and practical thanks to its unique built-in algorithm.
Even for a novice, data recovery is made simple by the program's user-friendly digital interface. You can try the free edition of the iMyFone D-Back iOS data recovery program first to evaluate how well it meets your needs before using it.
Now let's have a look at the process of recovering data:
Step 1. Select the Recovery mode.
Choose the data recovery option you prefer after downloading and installing iMyFone D-Back for iOS on your system. It's preferred to select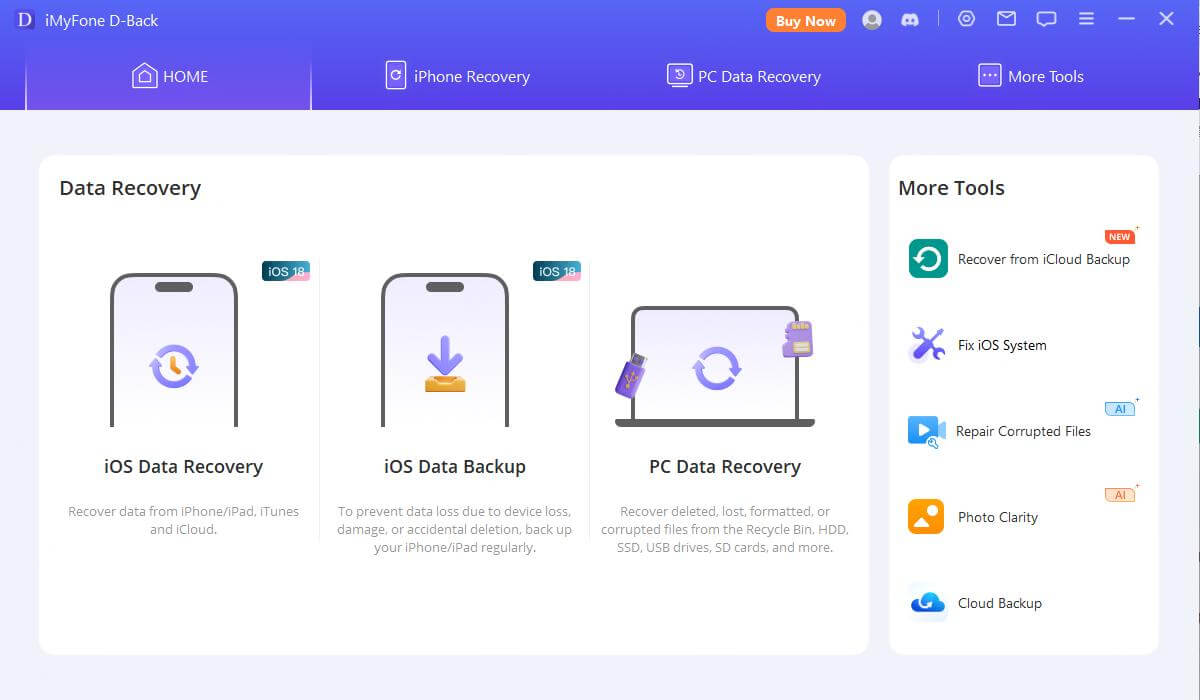 Step 2. Select the location and type of the lost data, then click Scan. The program will extensively scan your device to look for any missing data.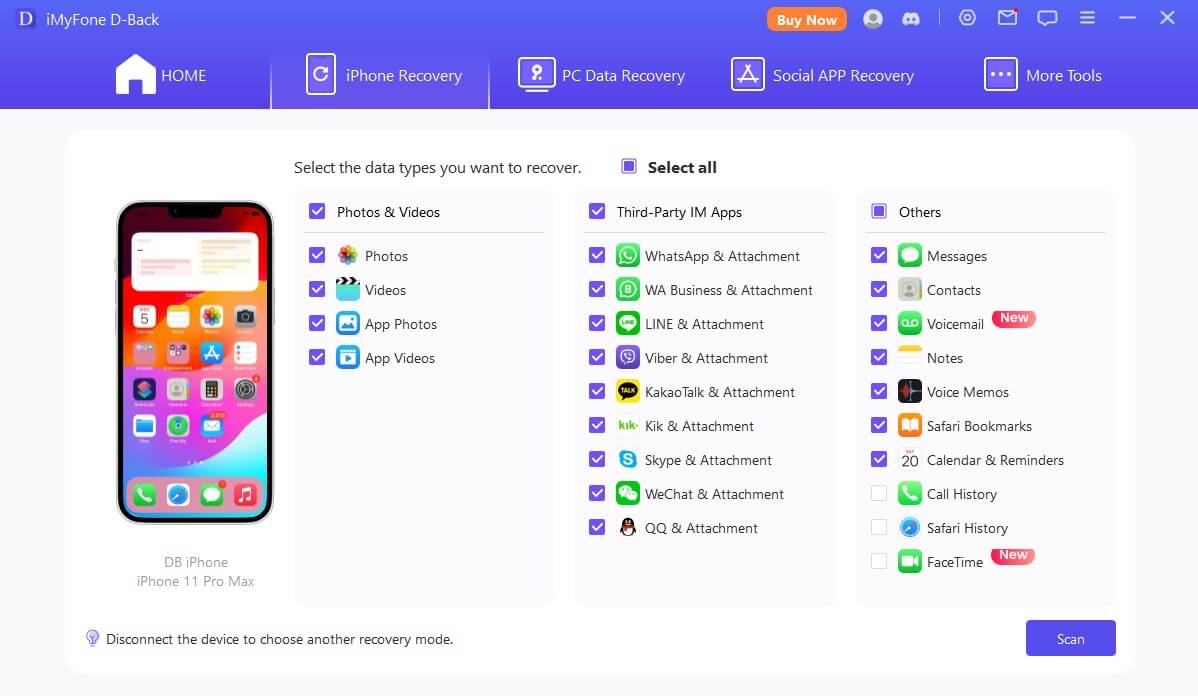 Step 3. All data, including deleted and current data, will be displayed. Preview and choose the desired files. Click the Recover button shown below once the files have been selected. A pop-up box will appear where you may choose where to save the recovered data.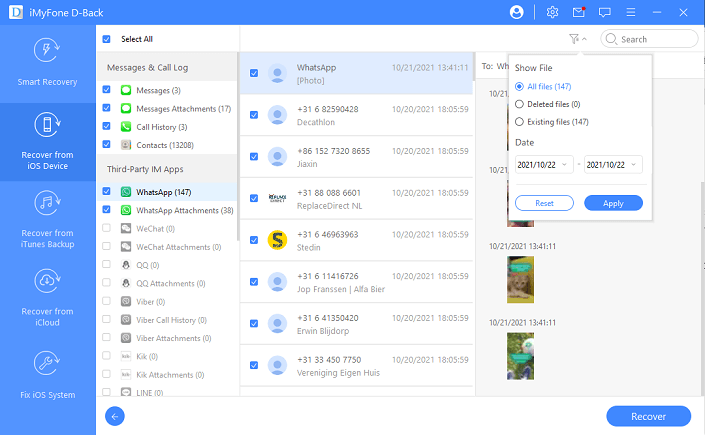 Part 4. FAQs
4.1 How to Restore All Shortcuts on the Phone
Android and iPhone have built-in features to restore the shortcuts without using any third-party tool. We've mentioned easy methods in Part 1 and Part 2. You can follow those and restore the shortcuts in a few minutes.
4.2 How to Restore Verizon Shortcut Contacts to an Android Phone
On your Android phone, you may recover Verizon shortcut contacts from the home screen or the app drawer. Take a look at the two straightforward techniques described in part 1. Choose a method that works best for you to recover the Verizon contacts shortcut.
Conclusion
Accidentally removing app icons on an iPhone or Android device can be troublesome; however, with the right solution in hand, you can be relieved. To restore lost Android app icons, there are fortunately various efficient options. If you do not find the ideal solutions, iMyFone D-Back for iOS and Android has you covered. This program can efficiently and quickly recover all lost data types in just a few easy steps.