Question
"My iPhone is completely dead. I recharged it for hours but in vain. What makes me crazy now is how to recover all of the photos from this dead iPhone. Any suggestions? Thanks in advance!"
Have your iPhone ever crashed - for example, you dropped it accidentally so it got broken or dead. In that case, what you care most may be the photos stored in your phone. After all, it's hard to lose all the precious memories behind the pictures. Is there any chance of recovering photos from dead iPhone? Fortunately it's absolutely possible.
In this article, a complete guide will be offered on how to recover photos from dead or broken iPhone. If you are exactly being troubled by this issue, just read on. I believe there exists one solution that works for you the best!
2 Quick Ways to Get Photos from Dead/Broken iPhone
If you have always kept your photos synced to iCloud, i.e. have enabled "iCloud Photos" on your dead/broken iPhone, then you're able to browse, search and share the photos from any of your devices. In this case, there are 2 quick ways to get photos from dead/broken iPhone.
First, you can log into iCloud.com with the same Apple ID and download your photos in an easy way.
Step 1: Log in to iCloud.com and log into your account.
Step 2: Click on Photos.
Step 3: Select the photos you want and get them downloaded.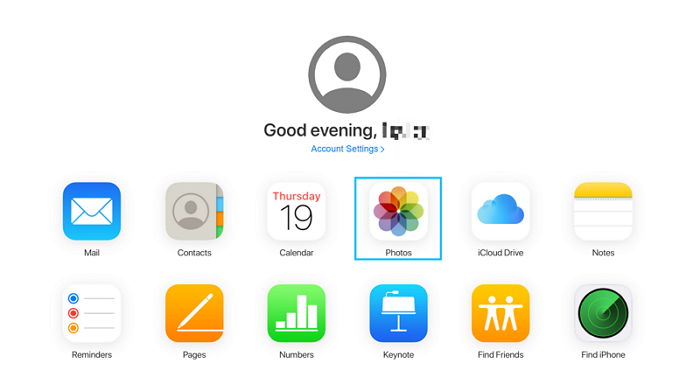 Besides, you can make use of another iOS device to recover the photos.
Log into the same Apple ID with another available iOS device, turn on "iCloud Photos" on this device and then the iCloud photos will be synced to the new device without difficulty. (Don't forget to back up the existing data on this new device first to prevent data overwriting.)
Note
Make sure you have enabled the sync option in iCloud on your dead/broken iPhone, or the two quick methods won't work.
If you can't find your photos on iCloud.com or the sync activity goes wrong on the second iOS device, try the following methods alternatively.
Recover Photos from Dead/Broken iPhone Selectively with iTunes Backup
If you regularly back up your iPhone with iTunes, then you can recover your photos from iTunes backup. To do this, here iMyFone D-Back iPhone Data Recovery, a professional recovery tool, is highly recommended. The key features listed below are some of the convincing reasons why you should trust and choose D-Back.
Main Features of D-Back
Capable of extracting data from iTunes backup even if your iPhone is dead/broken.
Supports retrieving photos from iTunes backup selectively.
Offers a complete preview before performing data recovery.
No restoring is needed so there won't be any data loss.
Fully compatible with nearly all iOS devices incluiding iPhone 12 and all the latest iPhone models including iOS 14.
The repair feature can effortlessly resolve the "iPhone is broken/dead" issue along with more other issues, such as stuck on Apple logo and iPhone won't turn on.
To recover photos from dead/broken iPhone using D-Back, get the program downloaded and installed on your computer first.
Step 1.

Choose a Mode to Start

Launch iMyFone D-Back, choose "Recover from iTunes Backup" and press "Start".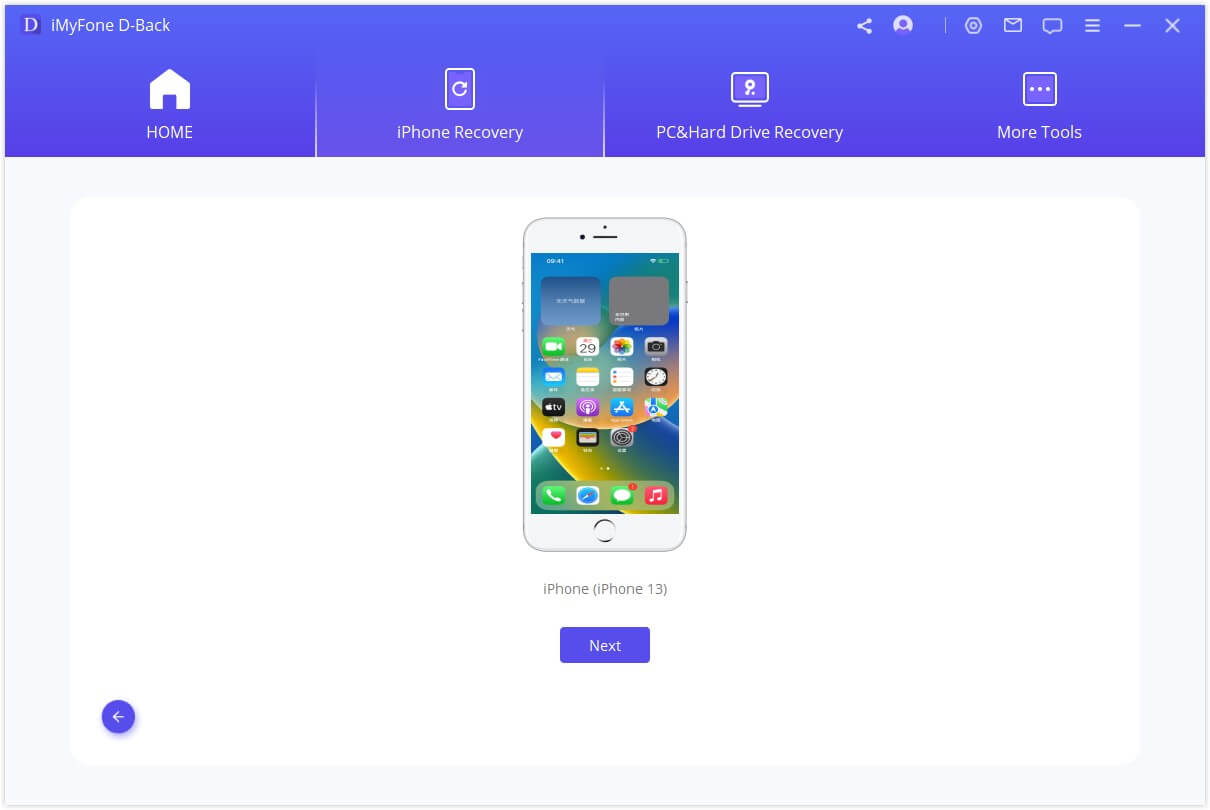 Step 2.

Select a Backup and the Data Type

You can select an iTunes backup that contains your lost photos after the program detects all the backups stored on your computer and click "Next".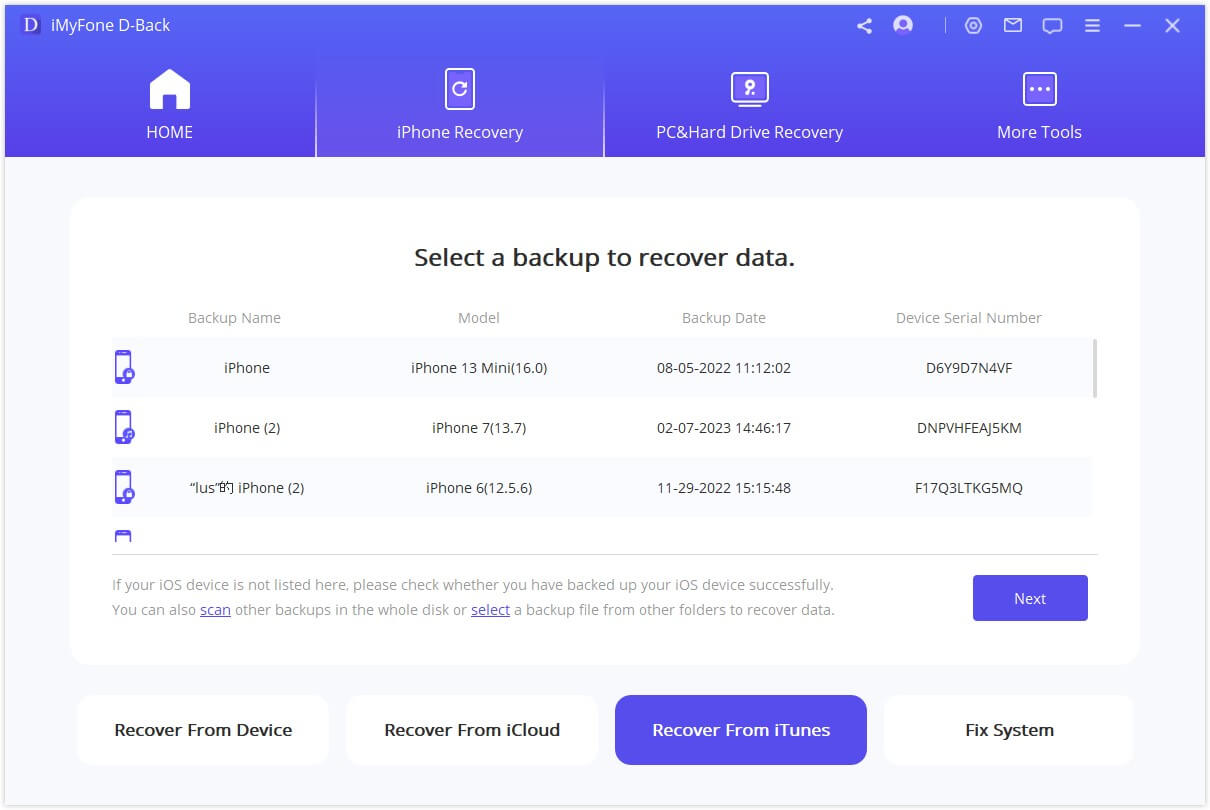 As for the data type, here you should choose "Photos". Click "Scan" and the program will start to scan the photos for you.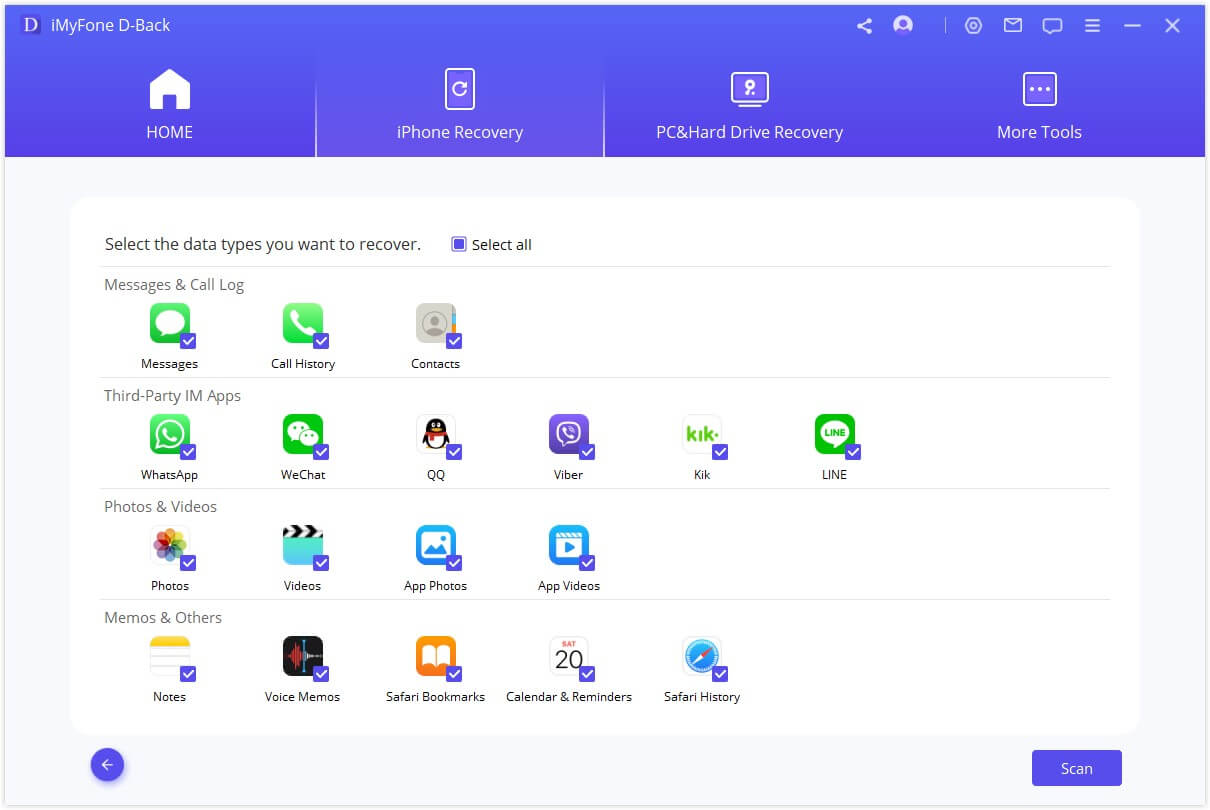 Step 3.

Preview and Recover Data from iTunes Backup

After the scanning, iMyFone D-Back will display all the photos it have found. Select the ones you want to recover and choose a folder where you want to keep them, then press "Recover".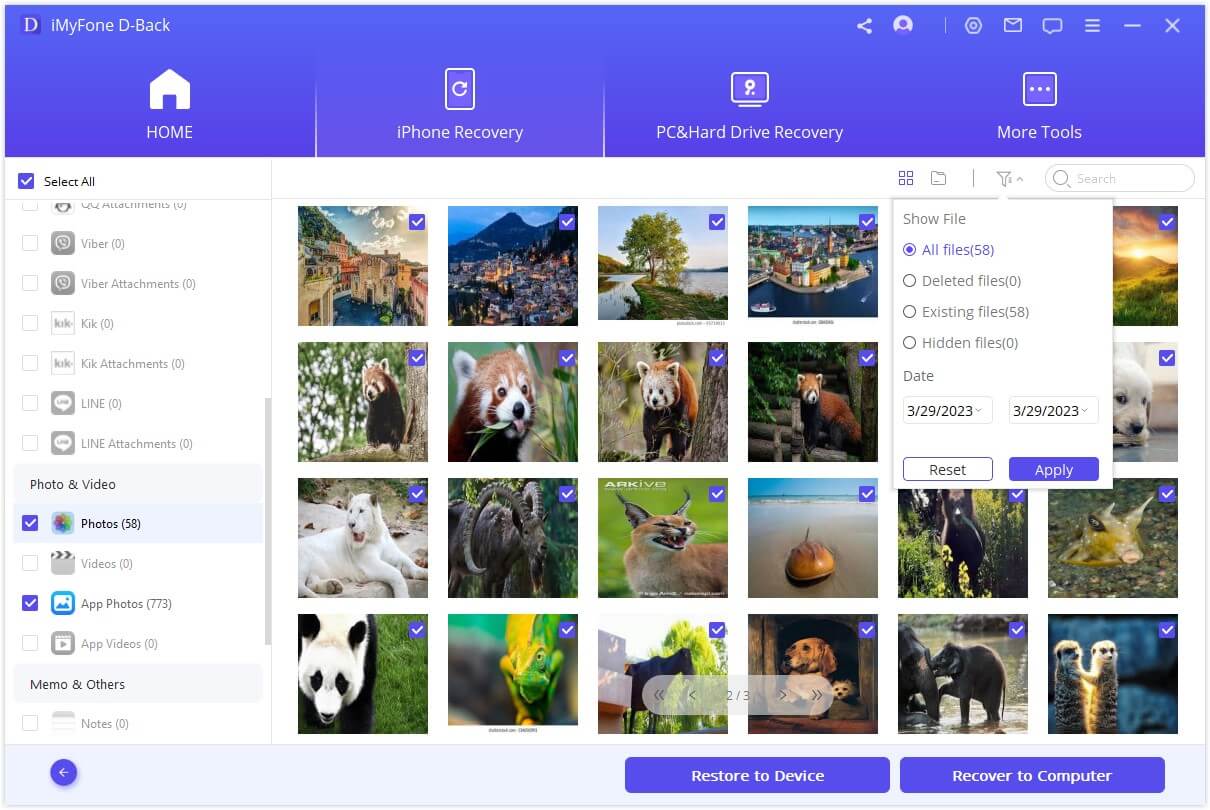 Recover Photos from Dead/Broken iPhone without Backup
Fix Your iPhone before Recovery
In case you don't have any backup of your dead/broken iPhone, don't worry as there is still another method you can resort to. The powerful iMyFone D-Back is capable of retrieving photos from dead iPhone directly without backup. But before that, you need to do some preparation work - fixing your iPhone with the "Fix iOS System" mode provided by D-Back.
This function is proven to be effective in solving common iOS issues such as white Apple logo and red iTunes logo, even when your iPhone screen is unresponsive. To get started, run this application and switch to "Fix iOS System" tab, then click on the "Standard Mode" to proceed. Once the repairing process is finished, your iPhone will boot into a normal state. Turn to our detailed step-by-step guide to fix your dead/broken iPhone.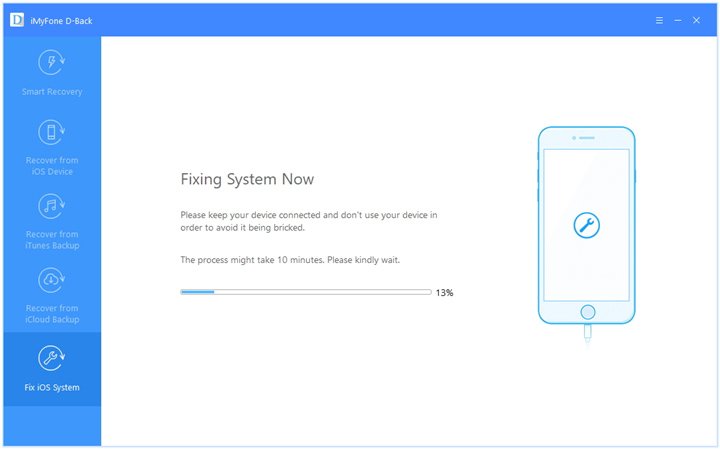 Recover Photos from Dead/Broken iPhone Directly Using D-Back
To start with, download and install iMyFone D-Back.
Step 1.

Choose a Mode to Start

Launch the program on your computer and then choose "Recover from iOS Device".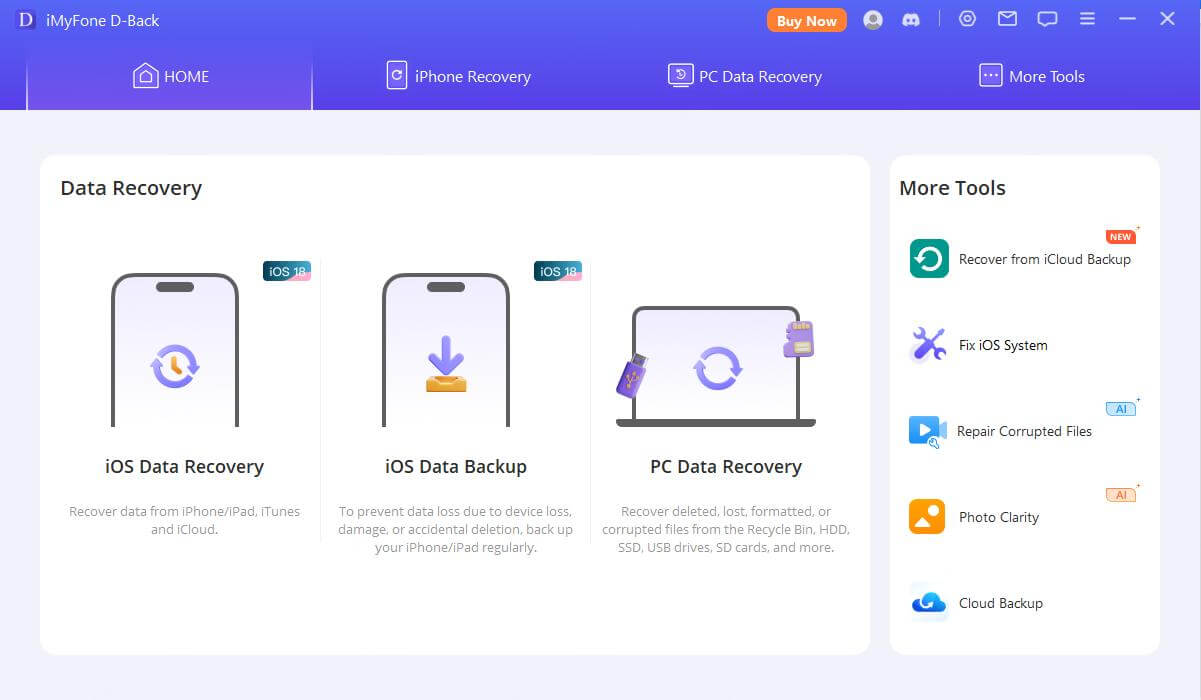 Step 2.

Connect and Scan Your iOS Device

Connect your iPhone to the computer, click "trust this computer" and enter your password. And then click "Next" when the program recognizes the device.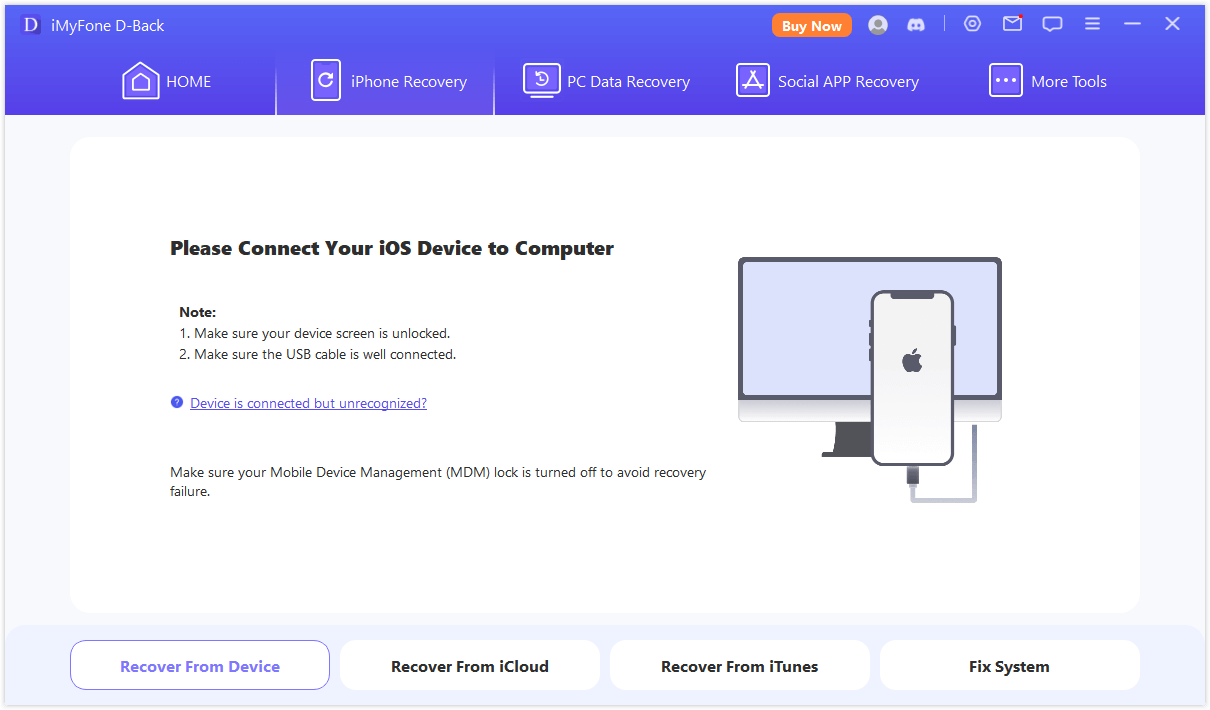 Now from all the data types choose "Photos".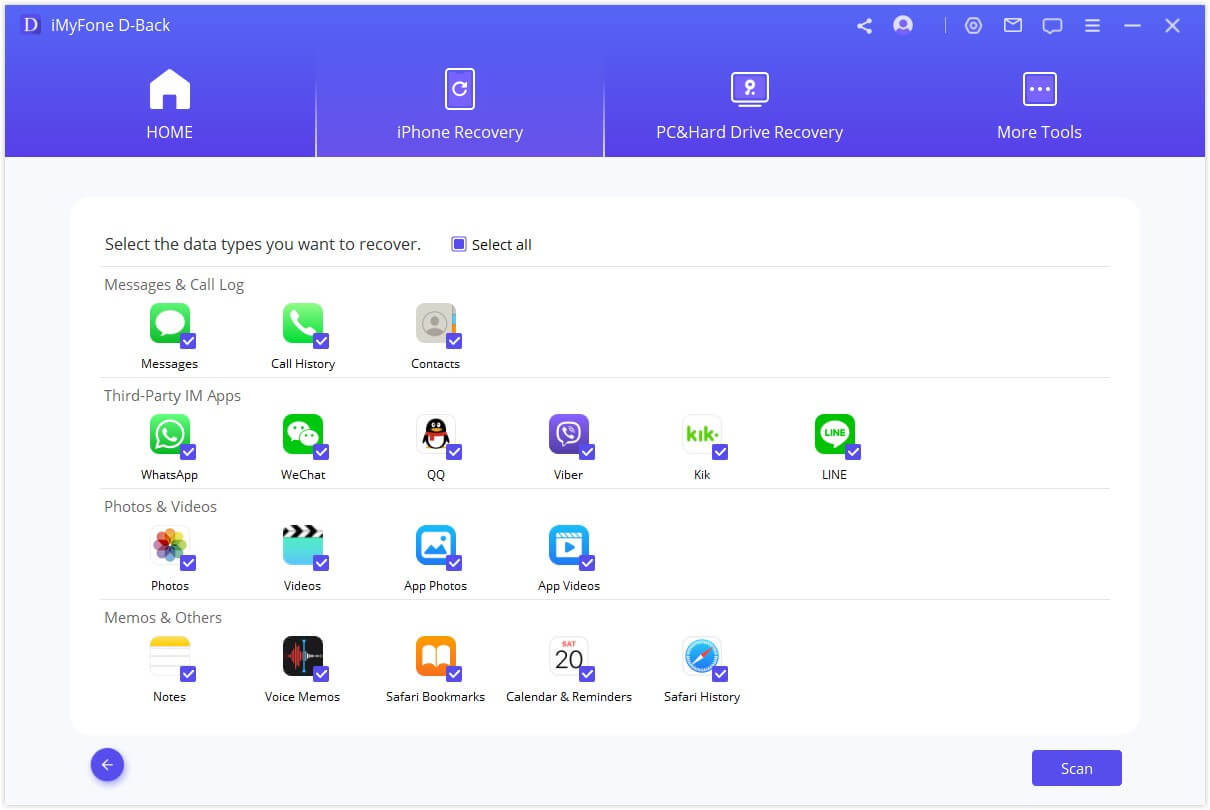 Step 3.

Preview and Recover Photos from iPhone

As soon as the scan is completed, select the photos you need to retrieve and click "Recover".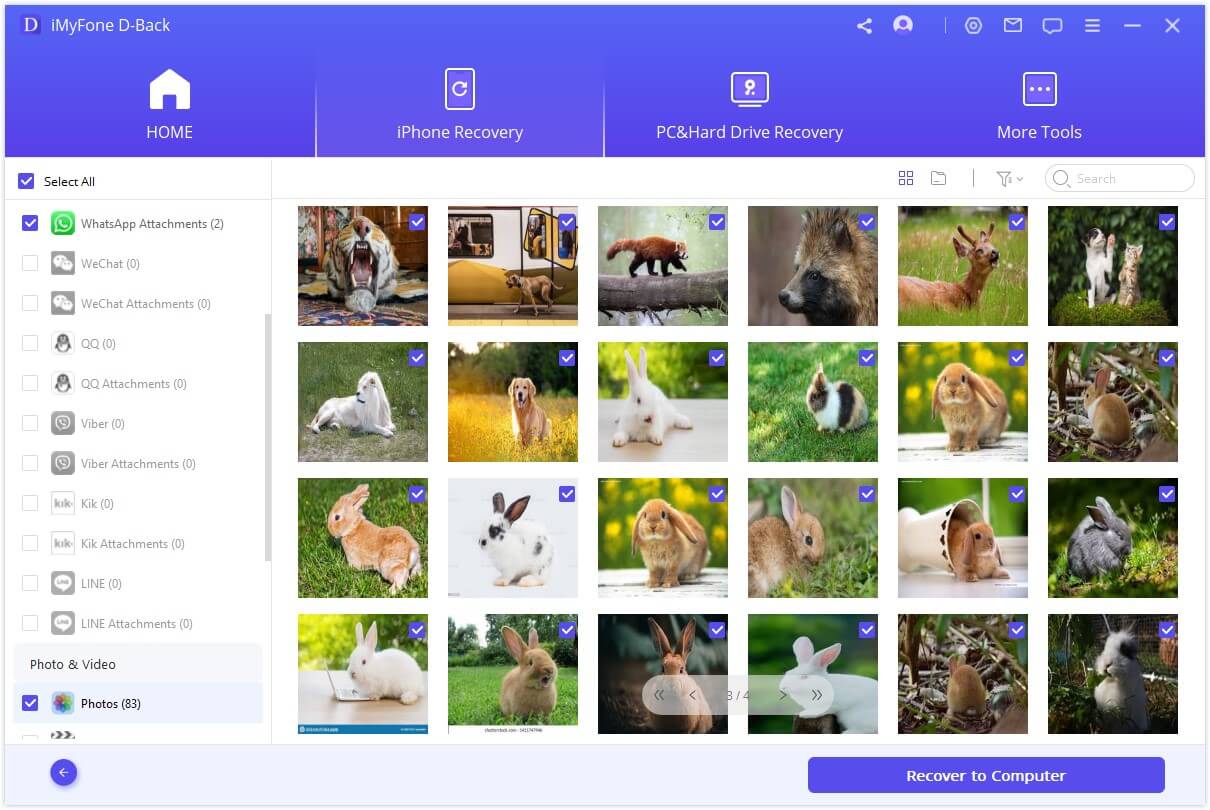 Note
iMyFone D-Back provides free trial for every user to scan what can be recovered and have a preview. Don't hesitate to give it a try!
Full Video on How to Get Photos off Dead/Broken iPhone
If you are still not clear about the operating steps, then you should never miss the video, in which all the key points are well-clarified.
Tips
Now we've got
special sales
with up to
60% off
. Don't miss this opportunity and get the premium tool with a favourable price. iMyFone D-Back really deserves your trust and will never let you down!
Frequently Asked Questions
1. How can I fix a dead/crashed iPhone?
Depending on the causes, you can fix your dead/crashed iPhone with the following methods:
1.1 Software glitches & system crash: A hard reset is a normal way to revive your dead iPhone. Different models require different operations for a hard reset.
1.2 Won't charge or turn on: A failed piece of hardware, such as the battery or the logic board which needs to be replaced. Try to keep your iPhone on charge for at least an hour. Because it takes longer to charge if the battery is completely discharged.
1.3 Hardware broken: Some of the hardware pieces broke, such as the screen, mainboard, etc. And your iPhone won't turn on anymore. You have to send it repaired or replace it.
1.4 Water damaged: If you dropped the iPhone in water and water damage is what you're dealing with, try putting it in dry rice for a few hours.
2. How can I get pictures off a broken iPhone that won't turn on?
Recovering photos from a broken iPhone that won't turn on is not that difficult with D-Back. It can help you get pictures off a broken iPhone that won't turn on with backup as well as fix your broken iPhone and then retrieve the photos without backup.
3. How can I make a backup on my dead iPhone?
You can make a backup on your dead iPhone through iTunes. If iTunes can recognize your iPhone, it may give you an option to make a new backup. If it can't but you still want to make a backup, I'm afraid you have to stop here and choose a data recovery tool for more help.