iMyFone Fixppo
Fix Apple Wallet not showing add card option for iOS bugs.
Apple Wallet is a digital wallet that allows users to store wallet passes such as coupons, student ID cards, car keys, tickets and more importantly, credit cards and debit cards.
It's useful for you to keep things into one place. And if you want to pay for anything, the first thing you should do is to add an available card. However, what if your Apple Wallet not showing add card option? Since this is a heatedly discussed problem, you can check the following solutions one by one to solve this issue if you do need.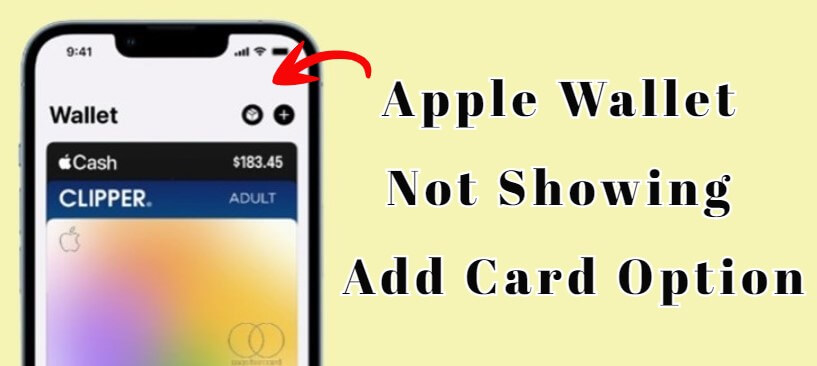 Part 1: How to Fix Apple Wallet Not Showing Add Card Option?
1. Check Supported Country/Region
If you see no available option in your Apple Wallet card, then the first thing you should know is that not all of the country support to use the Apple Wallet. Therefore, checking whether your belonging region is allowed to use it is prior to other solutions. Go through this list of countries and regions that support Apple Pay . If your country is on the list, move on to try other methods.
2. Check Your iPhone Compatibility
The second thing you need to make sure before fixing this Apple card not showing in Wallet problem is that whether you're holding an iPhone that supports to use Apple Pay through Apple wallet.
If your iPhone is not included in this list of devices that are compatible with Apple Pay, and you insist on using it, it's suggested to try with Apple Watch, iPad or Mac. They can also be employed to use the Apple Wallet.
3. Check Apple System Status
If your Apple wallet not showing add card option suddenly and everything works well before, you should check whether your Apple wallet suffers from a downtime from Apple system status page. If it's not available, you may wait patiently since Apple official will get it fixed not long.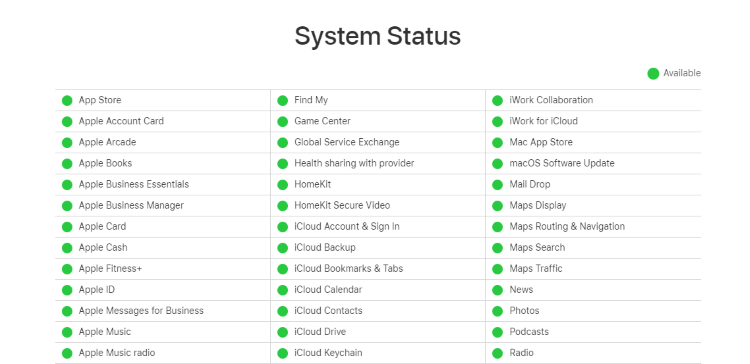 4. Ensure a Strong Network Connection
Apps on any digital device crash all the time for many reasons. However, one of the reason is that: your device is not under a strong network connection, causing the apps unable to load in time. If you can't add card to Apple wallet because no option is offered, make sure to change to a more reliable network and reopen the Apple wallet to see if you can see the option now.
5. Force Close the Apple Wallet
What cause your Apple Wallet not showing add card option can be the Wallet app itself. Don't forget to include it for troubleshooting. Though unknown bugs can attack our iPhones, making them function abnormally, you can always try to remove these bugs by force closing the app only or the whole device.
Drag from the bottom of your screen and you can see all running apps. Find the Apple Wallet, swipe up to clear it or you can choose to close all of them. After that, open Apple Wallet again to see if the option is available for you.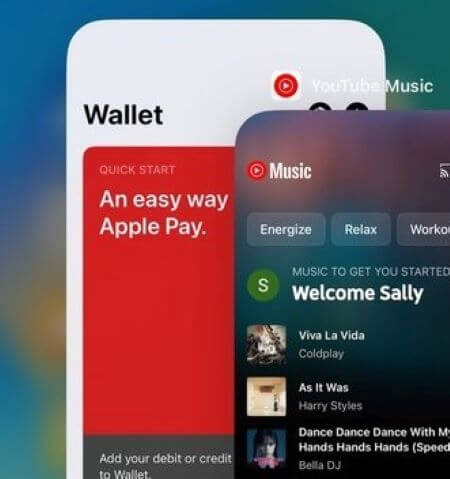 6. Hard Reboot iPhone
As always, you can hard reboot or force restart your iPhone to fix many iPhone issues. By doing so, your iPhone will be turned off abruptly turned on automatically when the process is finished. Please make sure nothing important is running or you may have to start anew if you perform this method.
Hard Reboot iPhone 6 series and earlier:
Hold the Sleep button on the right side and the Home button at the same time.
Keep holding until the Apple logo appears.
Let go of it once it shows up then your iPhone will restart itself.
Hard Reboot iPhone 7/7 Plus:
To force restart iPhone 7 and iPhone 7 Plus, simply hold either of the Volume Down/Up button and the Sleep button at the same time, release both of them when you see the Apple logo.
Hard Reboot iPhone 14/13/12/11/X/XS/XR/8 series:
Quickly press the Volume Up button and release it.
Quickly press the Volume Down button and release it.
Press and hold the Side button and let go the moment you see the Apple logo.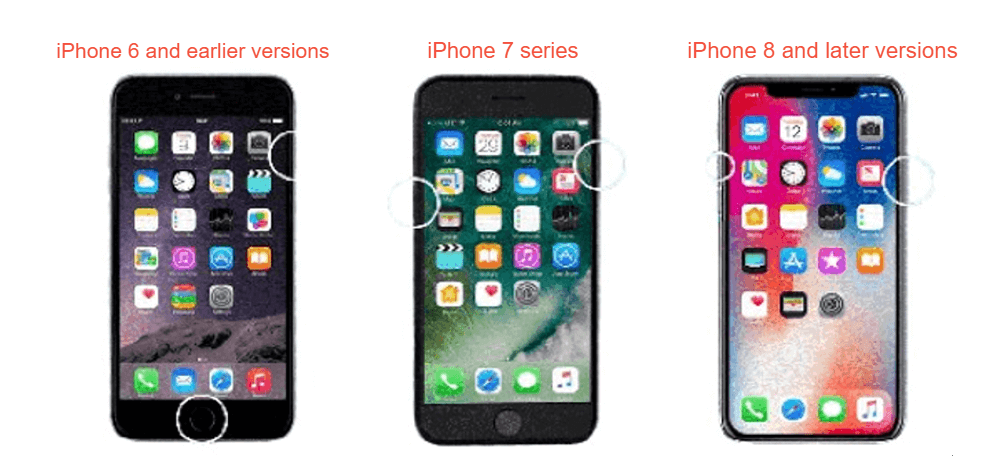 7. Update to the Latest iOS
Apple would release new versions of iOS once in a while to continuously fix existing iPhone bugs that are related to the system and improve user experience. The error of can't add card to Apple Wallet for no option to choose might also be resolved by just making an update t your iOS system.
Turn on Settings app, click General, choose Software Update. If there is the latest version offered, prepare will and click on to Download and Install.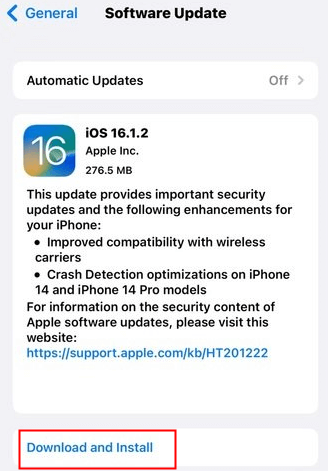 Part 2: Fix "Can't Add Card to Apple Wallet" with One-stop Solution
If your Apple Wallet not showing add card option problem still exist, you can save your time by trying this recommended iOS system repair tool – iMyFone Fixppo. Fixppo is specially designed to meet people's need in fixing many iPhone issues, and it's proven to be one of the most powerful fixing tool in the market.
If you are curious about how effective it is, why not give it a shot and try it now with intuitive instructions below?
Step 1: Once you download Fixppo to your computer, then choose Standard Mode.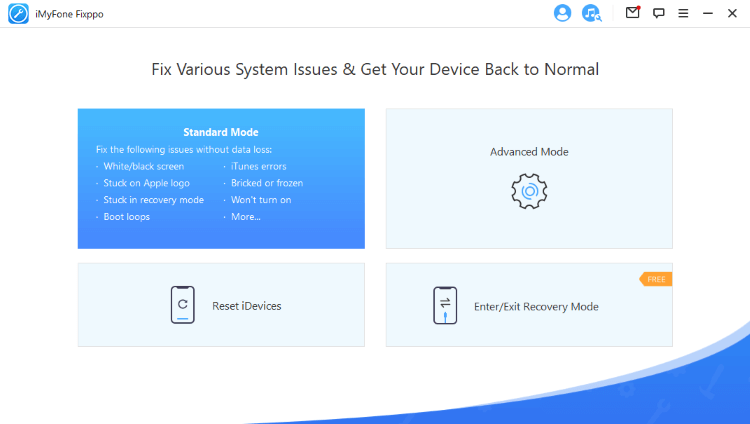 Step 2: Connect your device to computer. You're able to head to the next step once your device gets detected. If not, please put your iPhone into Recovery Mode first.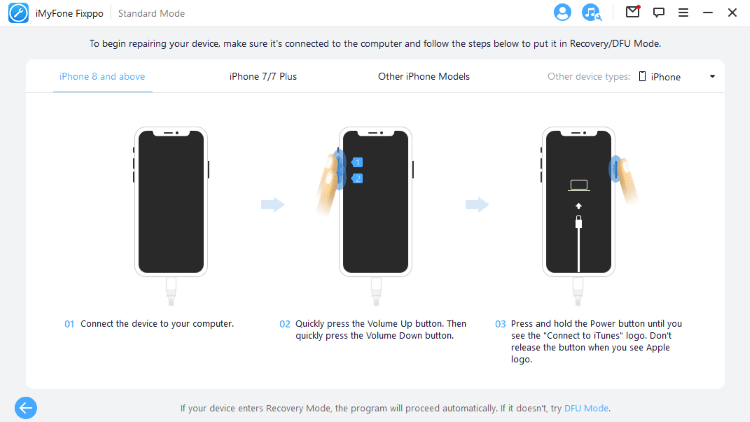 Step 3: Now, your device information will show up on the screen, click on Download to download the firmware package.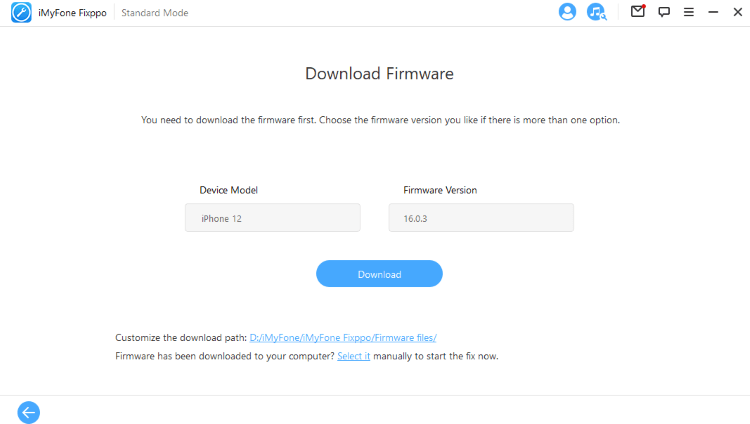 Step 4: When the firmware is downloaded, click Start to begin the fixing process, please wait patiently. After that, your iPhone will be restarted successfully. You may now go to see if problems of your Apple Wallet not showing add card option issue is fixed smoothly.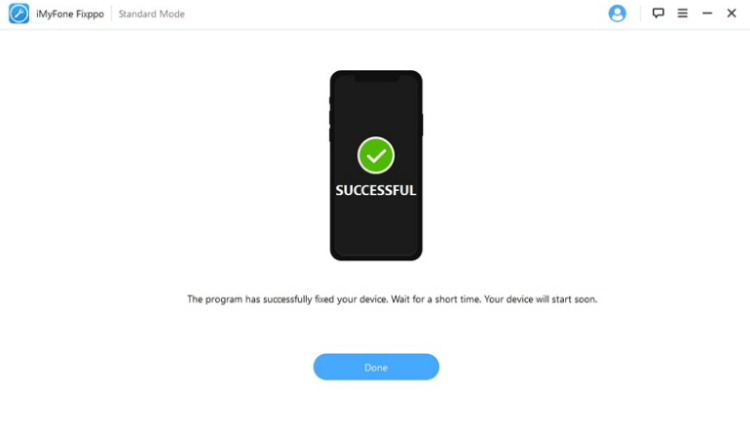 ●What about other problems you may run into?
Conclusion
Hope you can fix your Apple Wallet not showing add card option headache and add card to your Apple Wallet successfully. This should be a bug of your iPhone if everything else act normal. However, if you suspect that maybe it's the iOS system that is dragging your feet, make sure to try iMyFone Fixppo, which won't let you down by getting your problem fixed within 4 steps.