Few issues can be as annoying as having an Apple Watch that is not connecting to your iPhone. Although the more recent Apple Watch releases have better connectivity, the possibility of encountering such issues is still common. This has been a common problem plaguing certain users that leaves them wondering what use these watches are without their iPhone companion.
The Apple Watch can only save a minute amount of data (about 30 days of health data) compared to the iPhone, hence the importance of pairing. Pairing is crucial as it allows the synchronization of data and settings in order to provide a complete user experience to users.
Part 1: How to Pair Apple Watch with Your iPhone/iPad/iPod touch?
Whether you just bought a new iPhone/iPad/iPod touch or a new Apple Watch, you should use the steps below to successfully pair these devices.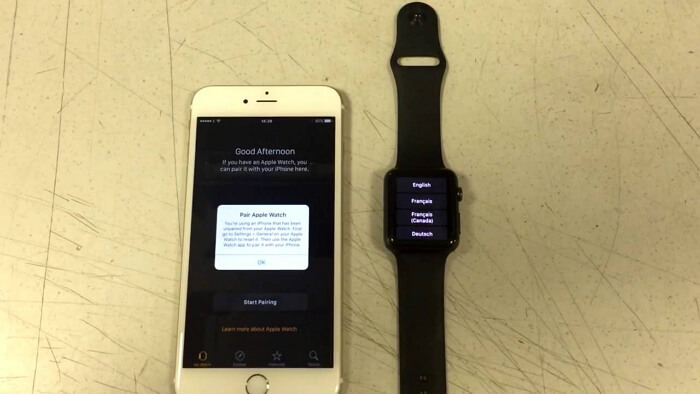 1. Pair an Existing Apple Watch with a New iPhone
In order to avoid the loss of valuable data, it is advised that users be careful while pairing your existing Apple Watch with a new iPhone. Below are the steps to avoid making a mistake while pairing these devices.
Step 1: Backup your Apple Watch by unpairing it from your old iPhone. Open the Apple Watch app, click the "i" icon, Thereafter, click the "Unpair Apple Watch" option.
Step 2: Backup the old iPhone either by using iCloud or by using iTunes. If using iTunes, ensure you select the "Encrypt iPhone Backup" before proceeding with the backup.
Step 3: On your new iPhone, while setting it up, ensure you select the option to "Set it up from Backup". This ensures your iPhone is setup with the recent backup we created.
Step 4: Upon the completion of the new iPhone setup process, pair your Apple Watch by using the watch app on the new iPhone. After the initial pairing, select the "Restore from Backup" option to restore all the saved Apple Watch data from your iCloud backup.
Wait patiently for the restoration. Afterward, enjoy your paired Apple Watch and new iPhone.
2. Connect a New Apple Watch with iPhone
If your Apple watch is the (GPS + Cellular) version, ensure the device you are trying to pair it with is an iPhone 6 or a more recent iPhone.
On your iPhone: Home > Settings > Bluetooth; toggle your Bluetooth on. Also, confirm your iPhones cellular or Wi-Fi internet connection.
Power on your new Apple Watch by long pressing the side button until the Apple logo appears.
Place your iPhone and Apple Watch in close proximity, then wait for the message that reads "Use your iPhone to set up this Apple Watch". Click "Continue". Should you not receive the message, open the Apple Watch app on your iPhone and click "Start Pairing".
Carefully position the watch directly under the iPhone's viewfinder till you receive the "Apple Watch is paired" message. Follow the prompt and select what wrist you want to wear your watch on. Click "Agree" twice after reading the terms and conditions.
Sign in with your ID and select your preferred settings such as Location Services, Siri, SOS, Activity and Route Tracking.
Add a passcode for your Apple Watch to secure your data. Then click "Install Available Apps" on your iPhone to install Apple Watch compatible apps. Wait patiently for your gadgets to sync.
Part 2: What to do when Your Apple Watch Won't Pair with iPhone?
Should for an unknown reason, your Apple Watch cannot pair with your iPhone, consider executing the following steps.
1. Confirm the connection status of your Apple Watch
Access Control Center on your Apple Watch, then swipe up. Should your Apple Watch be connected to your iPhone, you would see a green phone icon at the top of the screen. If it were connected to a Wi-Fi network instead, a blue Wi-Fi icon would be there. Should your Apple Watch struggle to connect to your iPhone or an existing Wi-Fi, it would show a red disconnected signal on your watch face.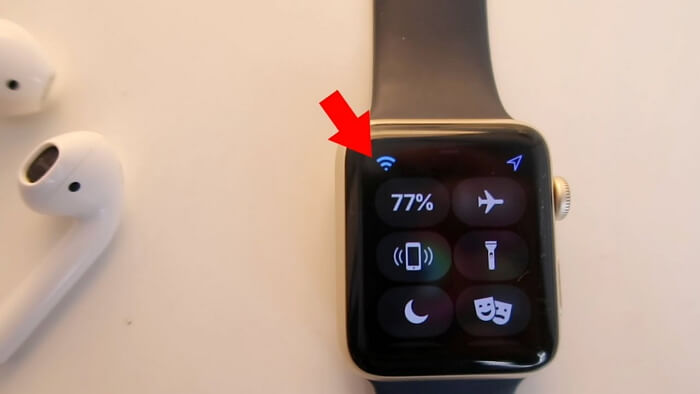 2. Confirm both device's functionality
Confirm that your Apple Watch not connecting to iPhone is not caused by wither device being indisposed, probably due to a low battery or a switched off Bluetooth. From Control Center on both devices, confirm that the Bluetooth is on and functional. Also, jerk your Apple Watch back to life by turning Airplane Mode on and off from the Control Center.
3. Restarting your Apple Watch
This can be done via long pressing the side button on your Apple Watch and following the prompt. Restarting your watch can fix the Apple watch not connecting to iPhone by terminating any glitch from the Apple Watch's end that might have been responsible for the error.
4. Restarting your iPhone
Should the pairing problem still exist, restarting the iPhone should terminate any bug on the iPhone that is potentially causing this issue.
5. Reset Network Settings on your iPhone
This typically erases all your iPhone's history of connections with any network or Wi-Fi. This can be achieved via Settings > General > Reset > Reset Network Settings. Input your passcode and tap Reset Network Settings. Retry pairing with your Apple watch.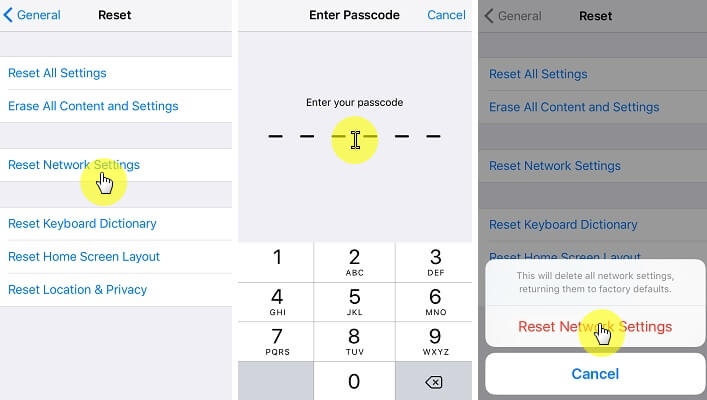 6. Un-pair and Re-pair
In the case that this issue continues, un-pair and re-pair your Apple Watch and iPhone by following the steps described in Part 1 above.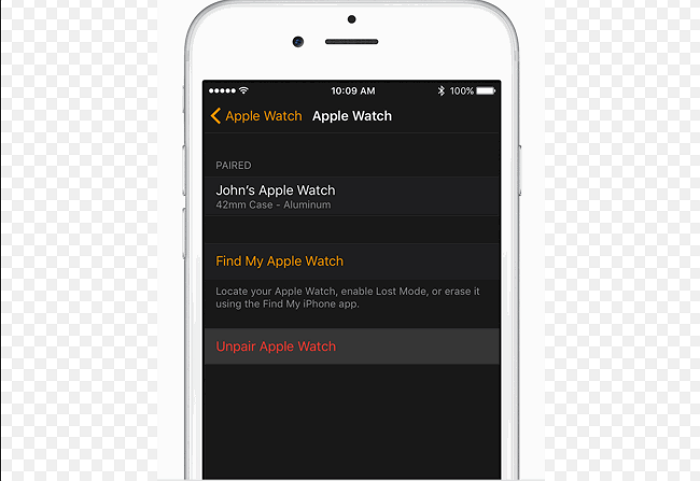 7. Update your iOS or watchOS
Confirm that both device's software is up to date, if not, update your iOS and wait for the notification of a new update for your Apple Watch. Once you receive the message, retry pairing.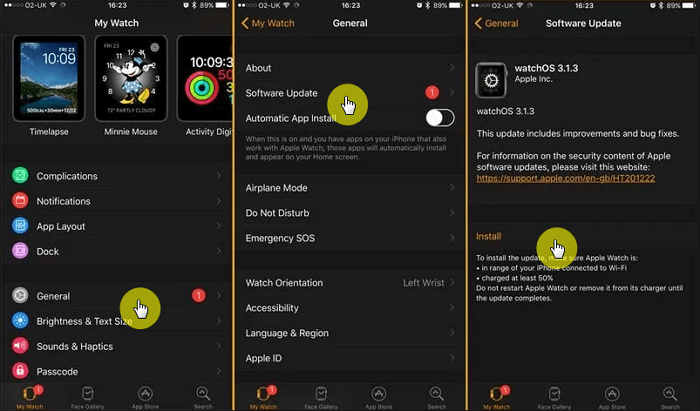 This issue occurs more frequently than we care to mention. However, should the above fixes not suffice in resolving the Apple watch not connecting to iPhone problem, consider visiting a local Genius bar.