[2023] AT&T Upgrade iPhone to iOS 17 Beta/iOS 17 | iMyFone
Category: iPhone Issues
3 mins read
Are you an iPhone user looking to embrace the latest technology without breaking the bank? An AT&T upgrade for your iPhone can unlock a world of possibilities, offering access to cutting-edge features and enhanced performance. In this comprehensive guide, we will explore what an AT&T upgrade iphone entails, the benefits it brings, and how to upgrade without incurring additional costs. Furthermore, we will introduce iMyFone Fixppo, an all-in-one iOS upgrade tool that simplifies the process of upgrading your iPhone and offers other essential functions, including downgrades and system repairs. Let's dive into the world of AT&T iPhone upgrades and optimize your iOS experience with iMyFone Fixppo.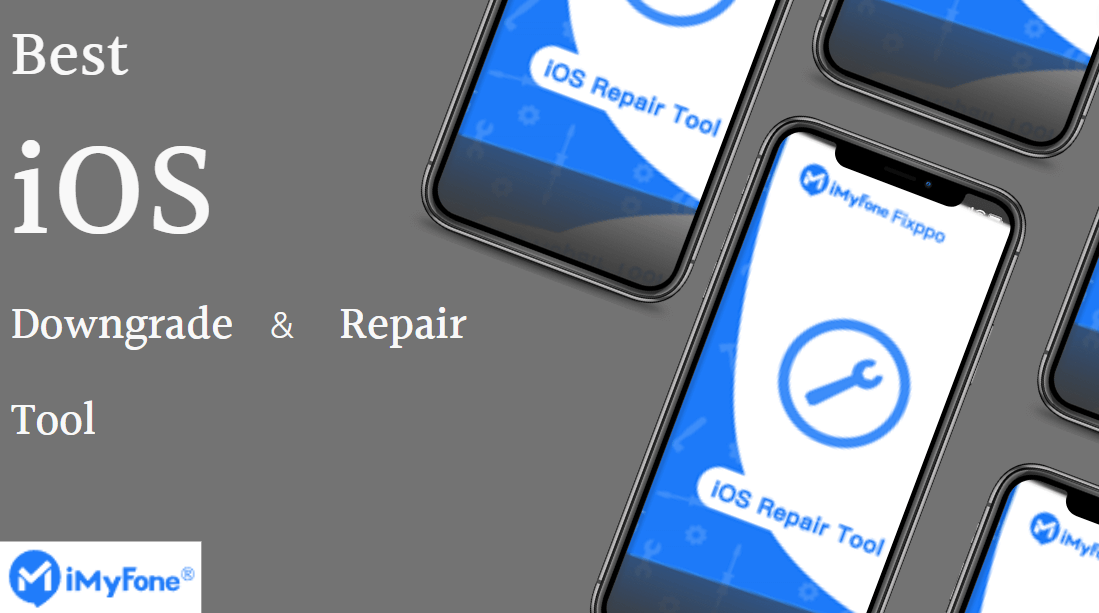 Solve your iPhone upgrade issues with AT&T and enhance your iOS 17 experience: use iMyFone Fixppo to seamlessly downgrade to stable!
What is an AT&T Upgrade for iPhone?
AT&T upgrade is the process of transitioning to a newer and advanced smartphone model offered by AT&T. Eligible customers can access the latest technology and features without paying the full retail price upfront. Upgrading with AT&T provides enhanced performance, regular software updates, and trade-in options to offset the cost. It allows users to stay at the forefront of mobile technology and enjoy state-of-the-art features. With a seamless upgrade process, customers can elevate their mobile experience and enjoy the benefits of the latest smartphones without financial constraints.

The Benefits of Using AT&T Upgrade to iOS 17 Beta/iOS 17
Cutting-Edge Technology: AT&T upgrade to iOS 17 Beta/iOS 17 brings you the latest features and advancements in mobile technology, enhancing your iPhone experience.
Improved Performance: With iOS 17 Beta/iOS 17, you can enjoy optimized performance, smoother multitasking, and faster response times on your device.
Enhanced Security: iOS 17 Beta/iOS 17 introduces improved security features, protecting your data and personal information from potential threats.
Exciting New Features: iOS 17 Beta/iOS 17 comes with exciting new features, including revamped notifications, improved privacy settings, and more.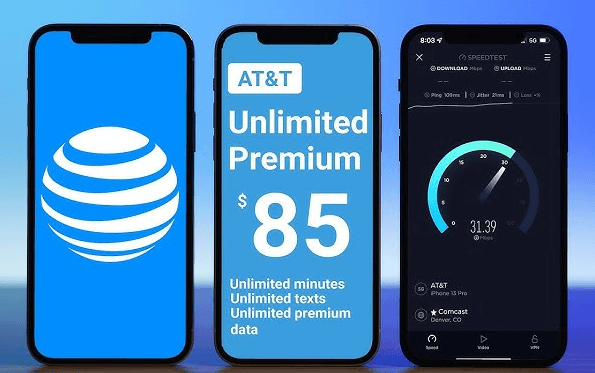 How to Upgrade iOS to iOS 17 Beta/iOS 17 with AT&T
Check Compatibility: Ensure that your AT&T iPhone model is compatible with iOS 17 Beta/iOS 17 by visiting Apple's official website.
Backup Your Data: Before proceeding with the upgrade, back up your essential data and settings using iCloud or iTunes to prevent data loss.
Enable Wi-Fi Connection: Connect your iPhone to a stable Wi-Fi network to ensure a smooth and uninterrupted upgrade process.
Download and Install iOS 17 Beta/iOS 17: Go to "Settings" > "General" > "Software Update" and download the iOS 17 Beta/iOS 17 update. Follow the on-screen instructions to install the update.
Also Read: [2023] 6 Tips to Fix 'iPhone Keeps Turning On and Off'
IMyFone Fixppo: The Best iOS System Recovery & Repair Tool
While upgrading iPhones to iOS 17 Beta/iOS 17 with AT&T is full of exciting features, some users may encounter the following issues:
System Glitches: Random freezes, crashes, or unresponsive apps.
Battery Drain: Faster battery consumption after the upgrade.
Network Connectivity Issues: Problems with Wi-Fi or cellular connections.
In the fast-paced world of technology, it's not uncommon to encounter iOS issues. Whether it's a device stuck on the Apple logo, a black screen, or an unresponsive app, iOS system issues can be frustrating. What's more, iOS 17 is currently only a developer version, so there must be many problems encountered after the upgrade. Fortunately, iMyFone Fixppo offers a comprehensive solution through its iOS system recovery and repair tool. This powerful software is designed to effectively resolve various iOS issues, providing users with iOS 17 version with a seamless and reliable recovery and repair experience.
iMyFone Fixppo is a powerful iOS upgrade tool that simplifies the process of upgrading your iPhone. But it doesn't stop there! Fixppo offers additional essential functions, making it an all-in-one solution for iPhone users.
Limited Time 10% OFF Coupon Code for iMyFone Fixppo: YTR5E7
Using iMyFone Fixppo's System Repair to Solve iOS 17 Beta/iOS 17 Issues
iMyFone Fixppo provides a user-friendly and efficient solution for iOS 17 Beta/iOS 17 system recovery. Whether your device gets stuck in recovery mode, boot loops or encounters software-related glitches, iMyFone Fixppo's iOS System Recovery feature can fix them without any data loss. The process is so simple that both beginners and tech-savvy users can use it.
Follow these steps: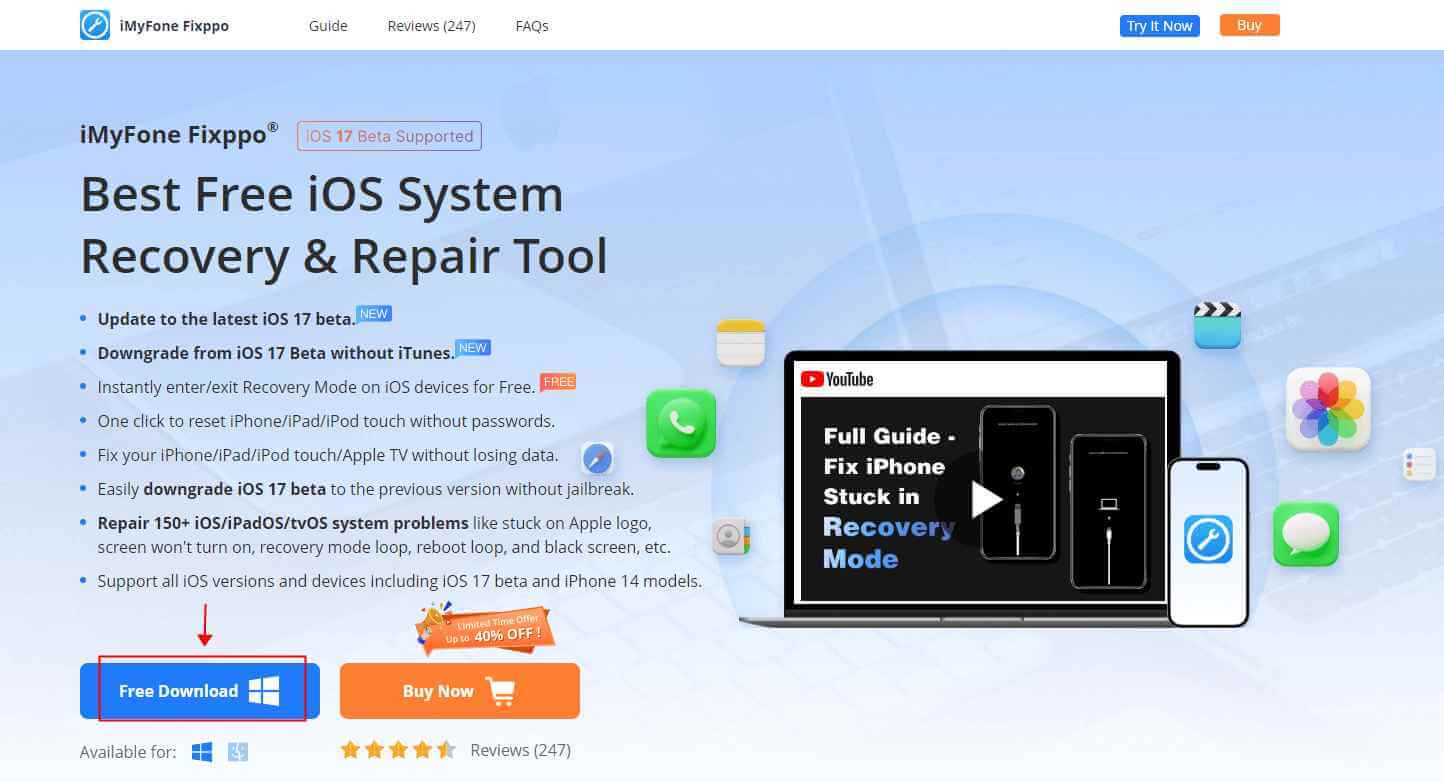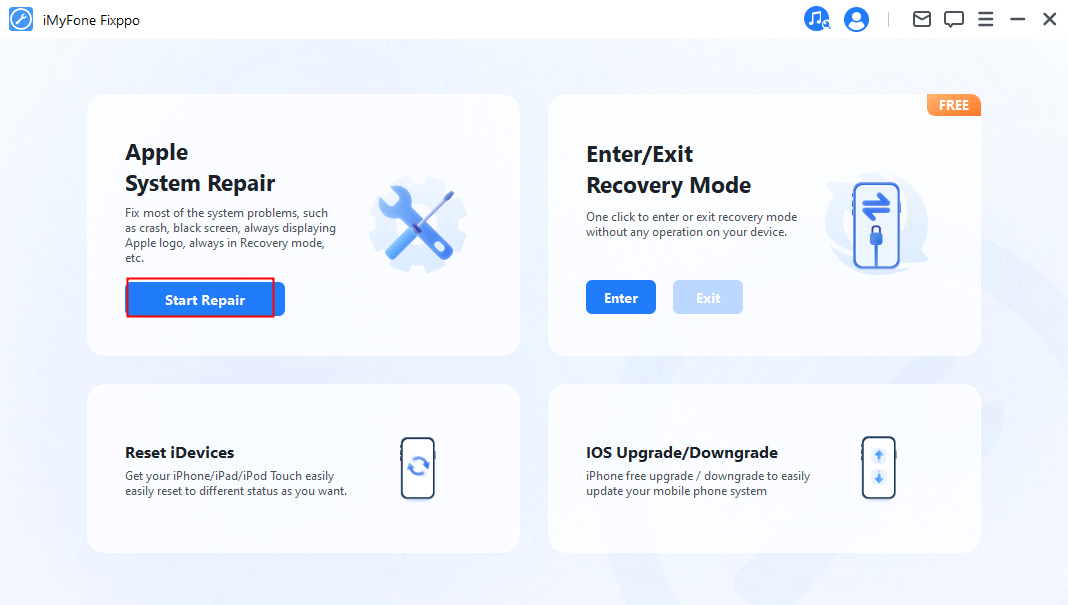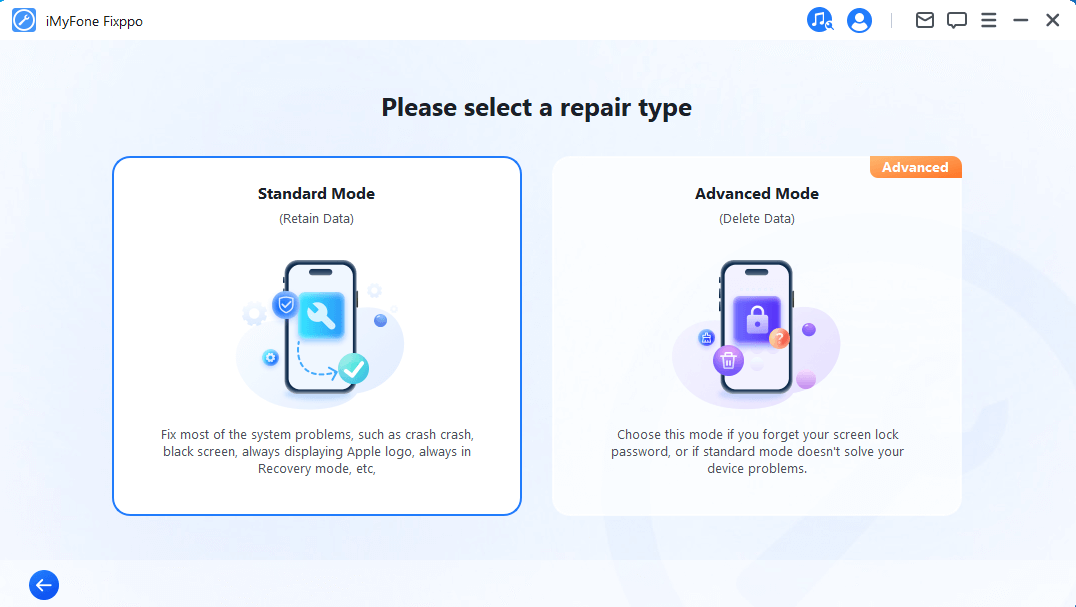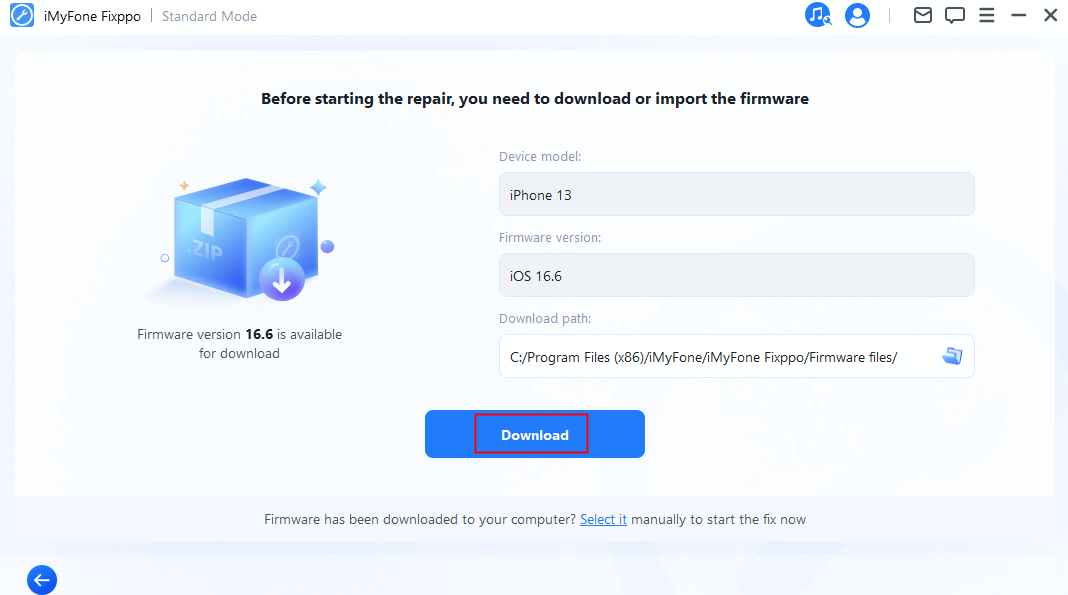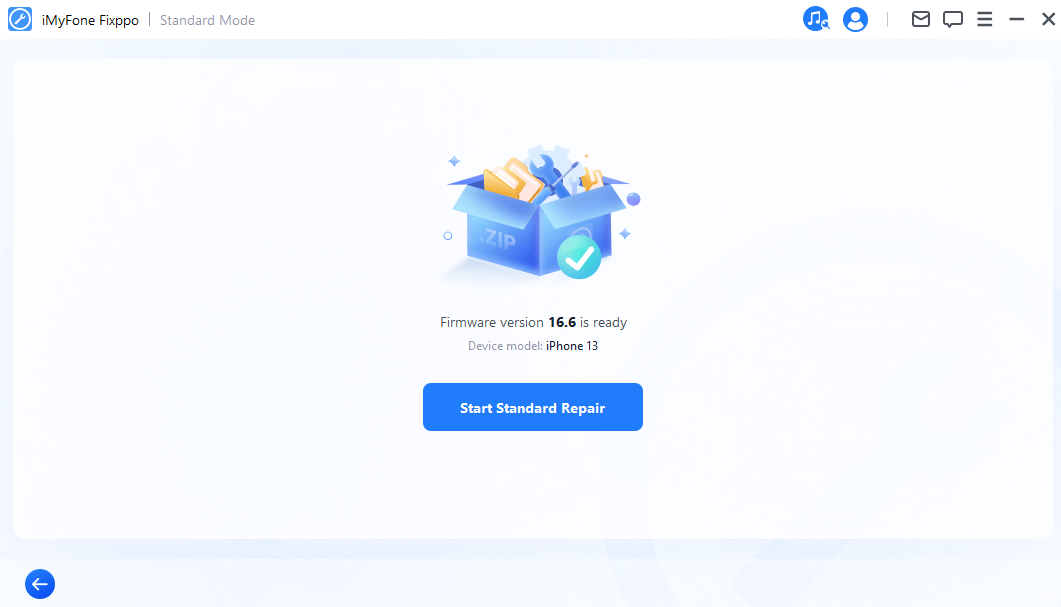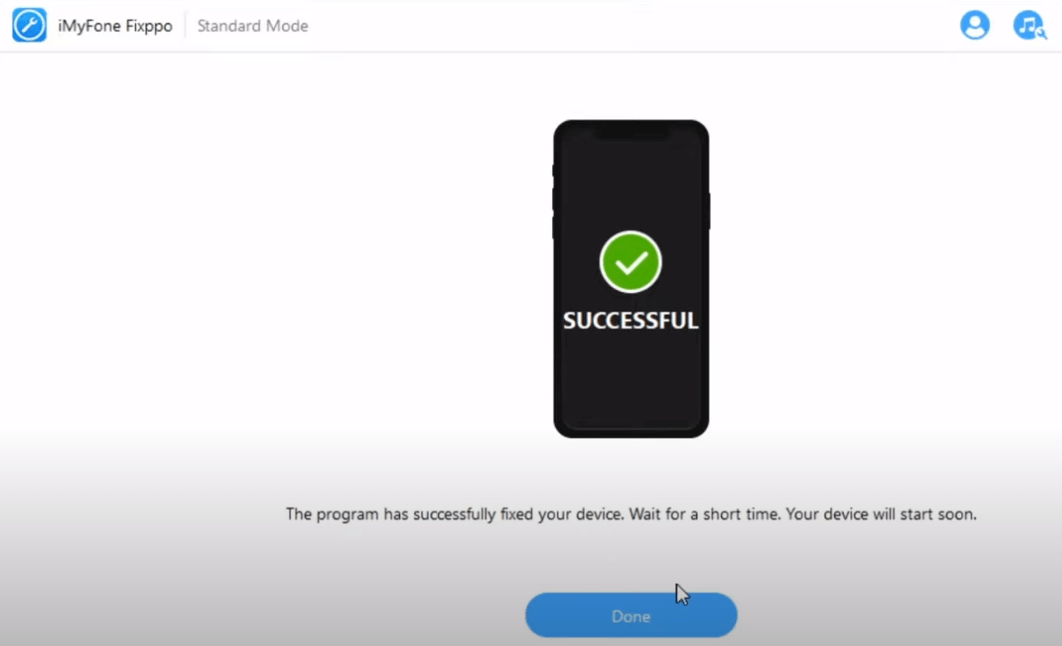 How to Safely Downgrade iOS to older version using iMyFone Fixppo
If you encounter persistent issues or prefer a previous iOS version, iMyFone Fixppo allows you to downgrade safely. Downgrading iOS to an older version using iMyFone Fixppo is a straightforward process that ensures data safety and minimal risk. Follow these steps to perform a safe iOS downgrade: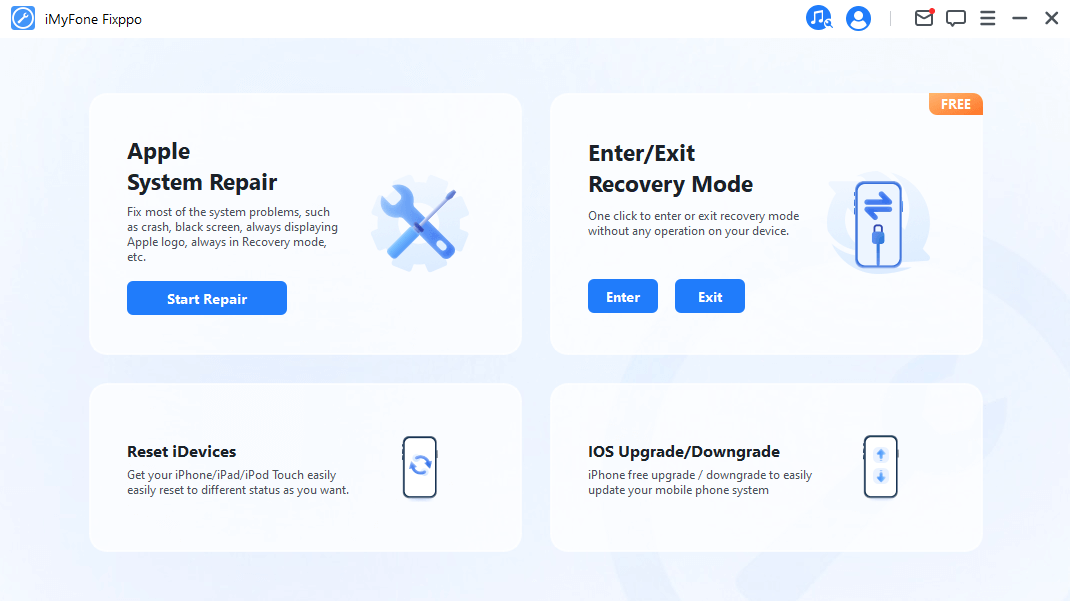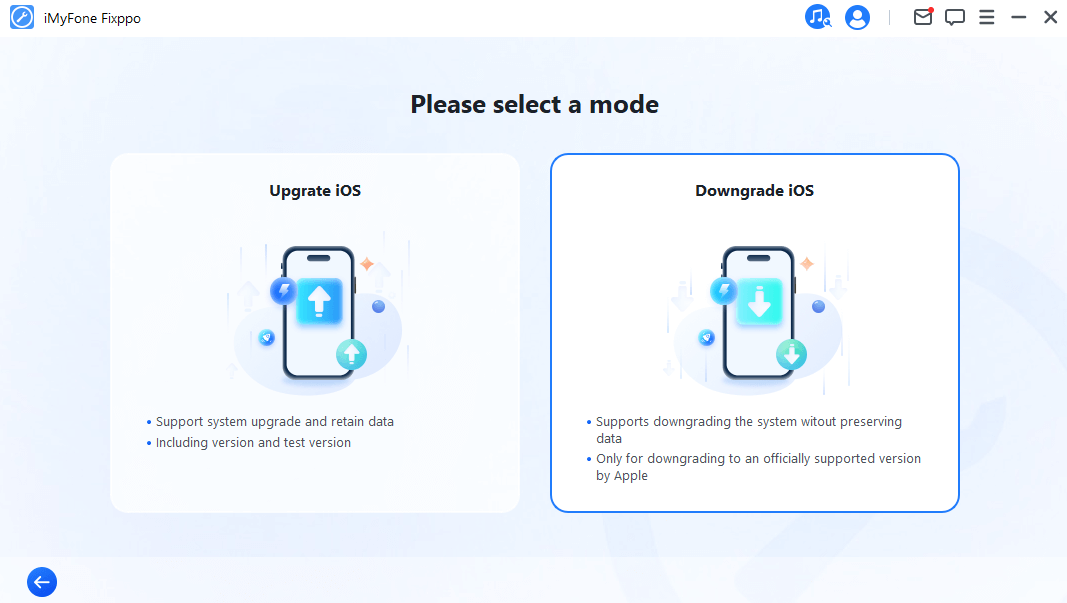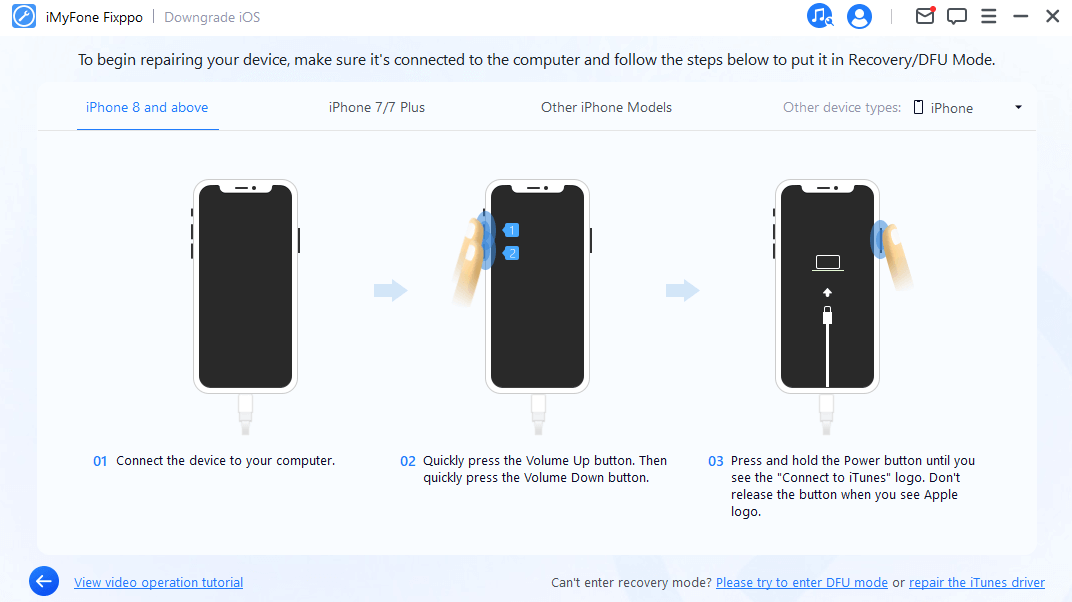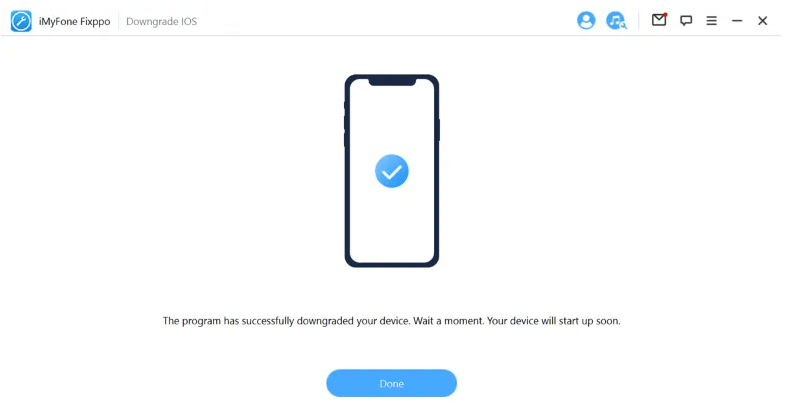 Even with iMyFone Fixppo, you don't need to worry about data loss, but if you are really worried, you can back up the data to iCloud before the operation is degraded.
Make sure to select the correct older iOS version for your device to avoid compatibility issues.
During the downgrade process, avoid disconnecting your iPhone or interrupting the computer to prevent any complications.

By following these steps and using iMyFone Fixppo's "Standard Mode," you can safely downgrade your iPhone to an older iOS version without risking data loss or encountering major issues.
You may want to know: How Can I Downgrade iOS 17 Beta/ iOS 17 without Computer?
Conclusion
AT&T upgrade iphone to iOS 17 Beta/iOS 17 unlocks a world of possibilities, offering cutting-edge technology and exciting features. While upgrading can be thrilling, potential issues may arise. With iMyFone Fixppo's system repair function, you can address iOS 17 problems effectively. For users who prefer to revert to a previous version, Fixppo also provides a safe and straightforward downgrade process. Enjoy the best of iOS 17 Beta/iOS 17 with your AT&T iPhone and optimize your iOS experience with iMyFone Fixppo!