Every iPhone lover likes the Facetime app as it allows you to connect with the contacts seamlessly. In iOS 12, Apple added new features to this popular app. With your device running on iOS 12 or iOS 13, you can connect with 32 members at once via the Group Facetime feature.
But when some users updated to the latest iOS version, they were unable to use group Facetime properly. As it is an internet-based app, we can expect some bugs in it. So we have provided some fixes for Group Facetime not working on iPhone 5/6/7/8/X/XR/XS (Max) error.
Does Group Facetime Work on iPhone 5/6/7/8/X/XR/XS (Max)?

This is one of the most common questions from our readers. It has to be noted that Facetime is not available in all countries. So if you are unable to use this app, you need to check out the availability in your region.
For people in other regions, you need update the Apple device to at least iOS 12.1.4 to use Group Facetime feature. You can use Group Facetime on any of these devices - iPad Mini 4 or later, iPod Pro or later, iPhone 6s or later, iPod touch (7th gen), iPad Air 2 or later.
People using iPhone 6 or earlier models must be thinking "Does Group Facetime work on iPhone 6". We have seen many users reporting Group Facetime not working on iPhone 6 error. Even after updating to the latest iOS 12.1.4 version, the users were not able to use Group Facetime feature. We have discovered that people using earlier models of iPad, iPhone and iPad can connect with contacts on Group Facetime video calls only as audio participants.
Why is Facetime Group Not Working?
There might be many reasons as to why Group Facetime is not working on your iPhone.
You need a good internet connection for the Facetime to work properly. If it is not working, the internet connection on your device must be slow.
It may be silly but many users are trying to use Group Facetime without updating their device to the iOS 12.1.4.
Facetime does not work in all countries or regions. You need to check if your region and carrier support Facetime.
If Group Facetime is not working, your device may not be connected to Wi-Fi or LTE.
If call forwarding is enabled on your device, Group Facetime will not work.
Fix Group Facetime Not Working on iPhone 5/6/7/8/X/XR/XS (Max)
The reasons for this issue can be anything, so we have given multiple solutions for fixing it easily.
Solution 1. Update iOS Version to Latest 
The Group Facetime will work only on iOS version 12.1.4 and above. So, the first thing you should do is to update your iPhone to the latest version.
Step 1: Navigate to Settings -> About -> Software Update.
Step 2: Your iPhone will immediately begin checking for updates. If an update is available, tap on Download and install to update.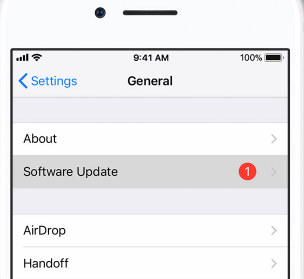 Solution 2. Turn on & off Airplane Mode on iPhone
You cannot use Facetime if your device has an unstable or weak internet connection. So, check your internet connection and see if it works.
Step 1: Go to Settings and turn on Airplane Mode.
Step 2: After a few seconds, turn off Airplane mode.You can also do this by using the Control Center.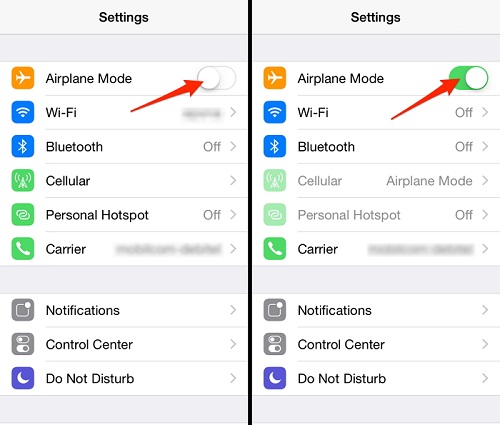 Solution 3. Fix Group Facetime Not Working on iPhone with No Data Loss 
There are chances of losing the iPhone data while fixing this issue. So you need to use a professional iOS tool for fixing Group Facetime not working on iPhone issue. iMyFone Fixppo is one of the most trusted and reliable software for fixing these kinds of iOS issues. 
You can easily fix this issue using the Standard mode of Fixppo. Just follow the steps given below.
Step 1. Open Fixppo on your personal computer and click on Standard mode on the Home page. Now connect your iPhone and click Next. Unlock the device before continuing with the next step as the software will detect the device running on iOS 12 only if it is unlocked. If it doesn't recognize, put the device in DFU or Recovery mode with the steps given on the screen.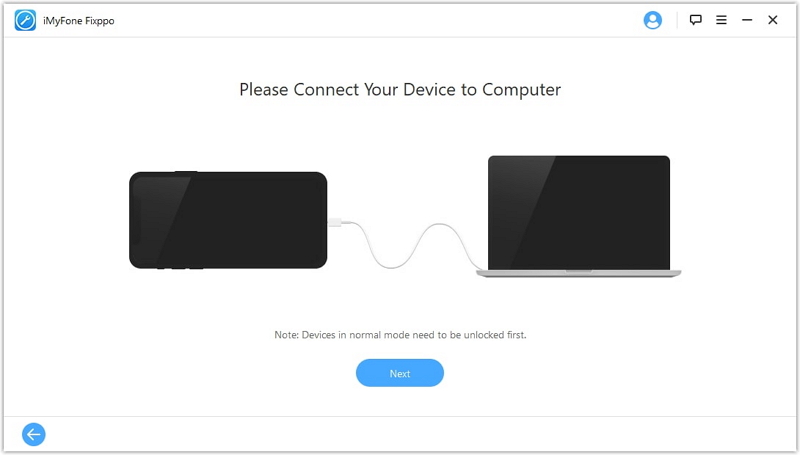 Step 2. You need to download the appropriate firmware if you want to fix this issue. After the device enters the DFU or Recovery mode, all the firmware versions will be shown on the screen. Select the relevant firmware version and click on Download.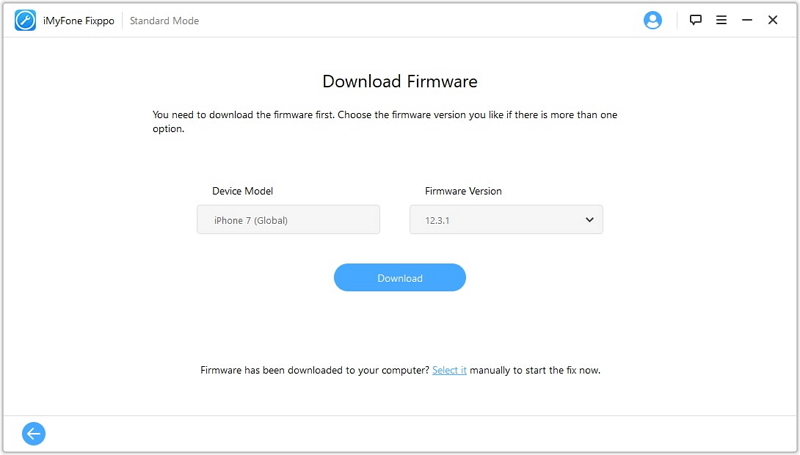 Step 3. You can see the device and firmware information on the screen. Check whether the information is correct and click Start. The process to fix this issue will begin. While the fixing process is going on, make sure that you don't use or unplug the phone from the computer. After the process gets over, restart the iPhone normally and check if Group Facetime is working on it.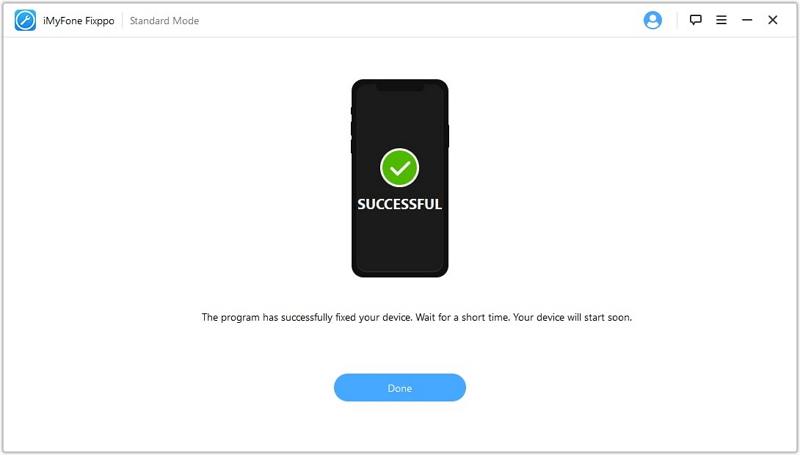 Many users have tried this program and left positive feedback on it. So you can regard them as the references.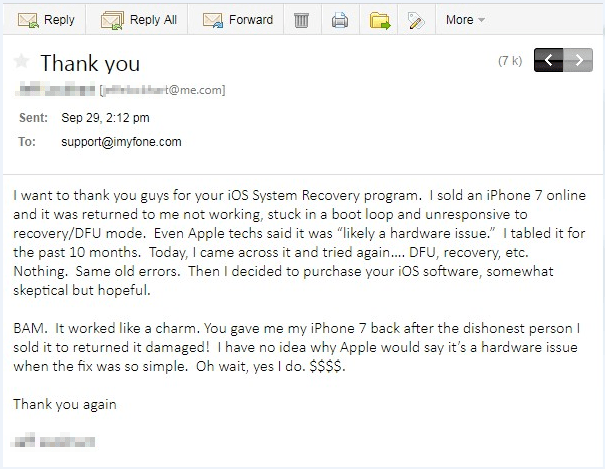 Solution 4. Turn Facetime off & on
You can try to fix this issue by turning off and on the Facetime.
Step 1: Go to Settings -> Facetime.
Step 2: Turn it off. Then turn it on after a few minutes.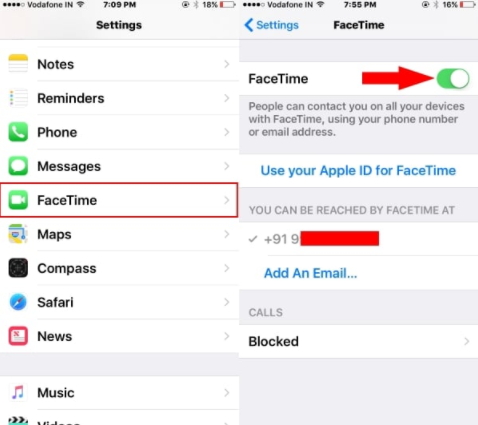 Solution 5. Sign in and out Apple Account
Many times signing in and out of your Apple account will fix the common iOS issues.
Step 1: Navigate to Settings -> Facetime.
Step 2: Tap on your Apple ID and choose Sign out.
Step 3: Once you have logged out, enter Facetime.
Step 4: Give the Apple ID and sign in to the account again.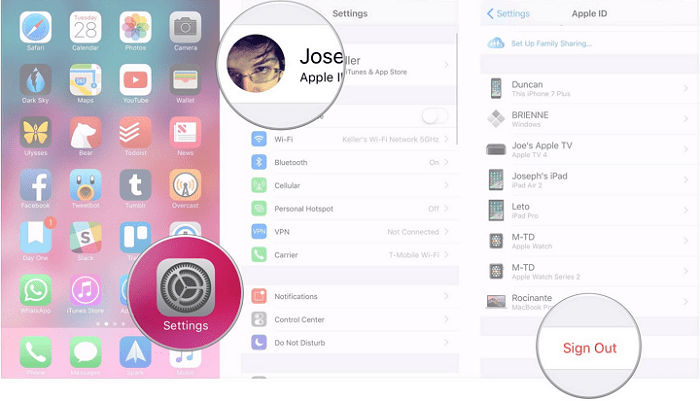 Solution 6. Reset Network Settings
Even the network settings of your device can be the reason for this issue. Reset the settings and check if the issue gets solved.
Step 1: Go to Settings -> General.
Step 2: Now tap on "Reset".
Step 3: Now, tap on "Reset Network Settings". Enter the passcode and confirm to reset.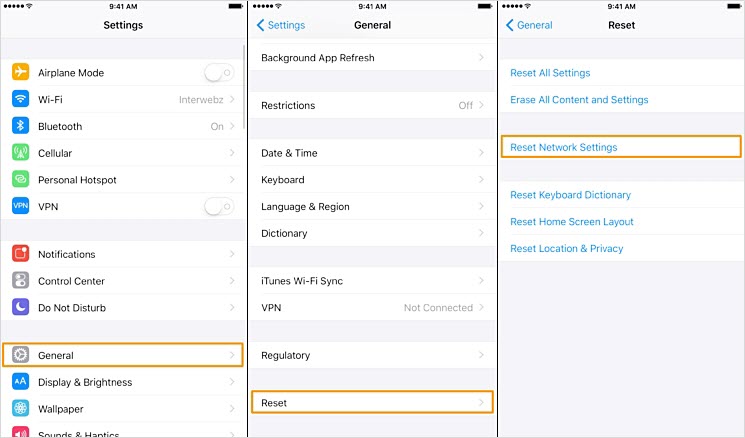 Solution 7. Check Screen Time Apps Limit
You might have set an app usage limit for Facetime using the new Screen Time feature on your device. Check and disable it in the settings.
Step 1: Open Settings and tap Screen Time.
Step 2: Choose Content & Privacy Restrictions.
Step 3: Tap on Allowed apps. Toggle off Facetime option if it is enabled.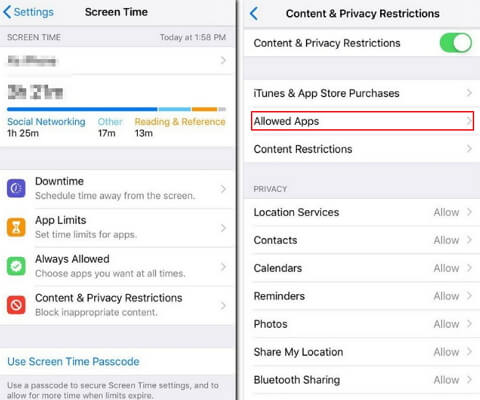 Solution 8. Adjust iMessage Settings
You can also try to fix this issue by disabling the iMessage settings of your device.
Step 1: Go to Settings and tap on iMessage.
Step 2: Toggle the iMessage option off to disable it. This will deactivate the iMessage on your device.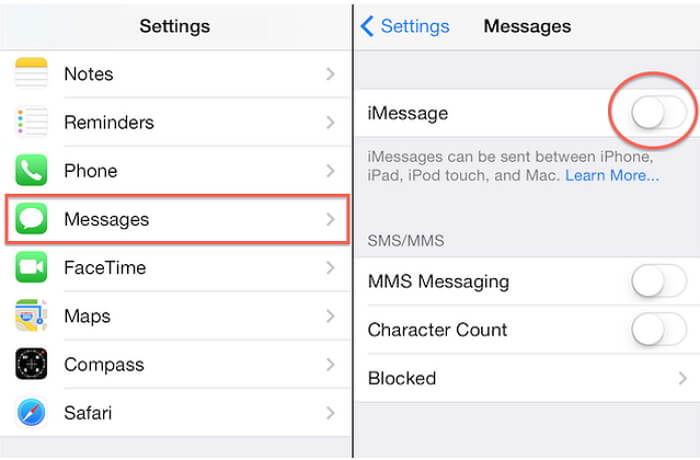 Solution 9. Restart Your iPhone
Restart your device and see if the issue gets fixed.
Step 1: iPhone without home button - press and hold the power button with one volume button until the slider appears. iPhone with home button - press and hold the power button until the slider appears. Drag the slider and turn off the device.
Step 2: Turn on the device after a few seconds.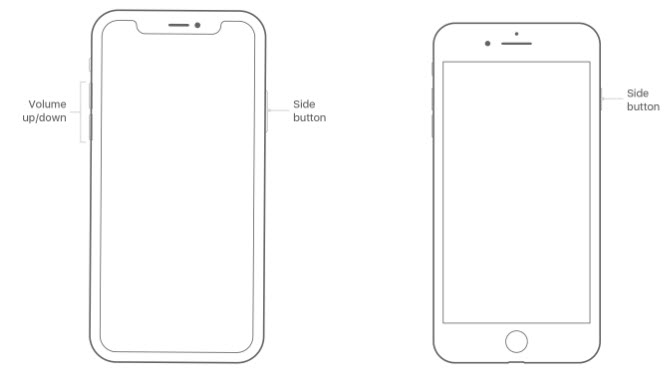 Tip. Keep iPhone Data Safe before Fixing
You can easily lose the iPhone data if you are not careful, so before you start fixing this issue, you need to keep your data safe.
You can use official iTunes or iCloud to make a full backup of the iPhone data.
iMyFone D-Back is also a good option for selectively backing up the data on your local device.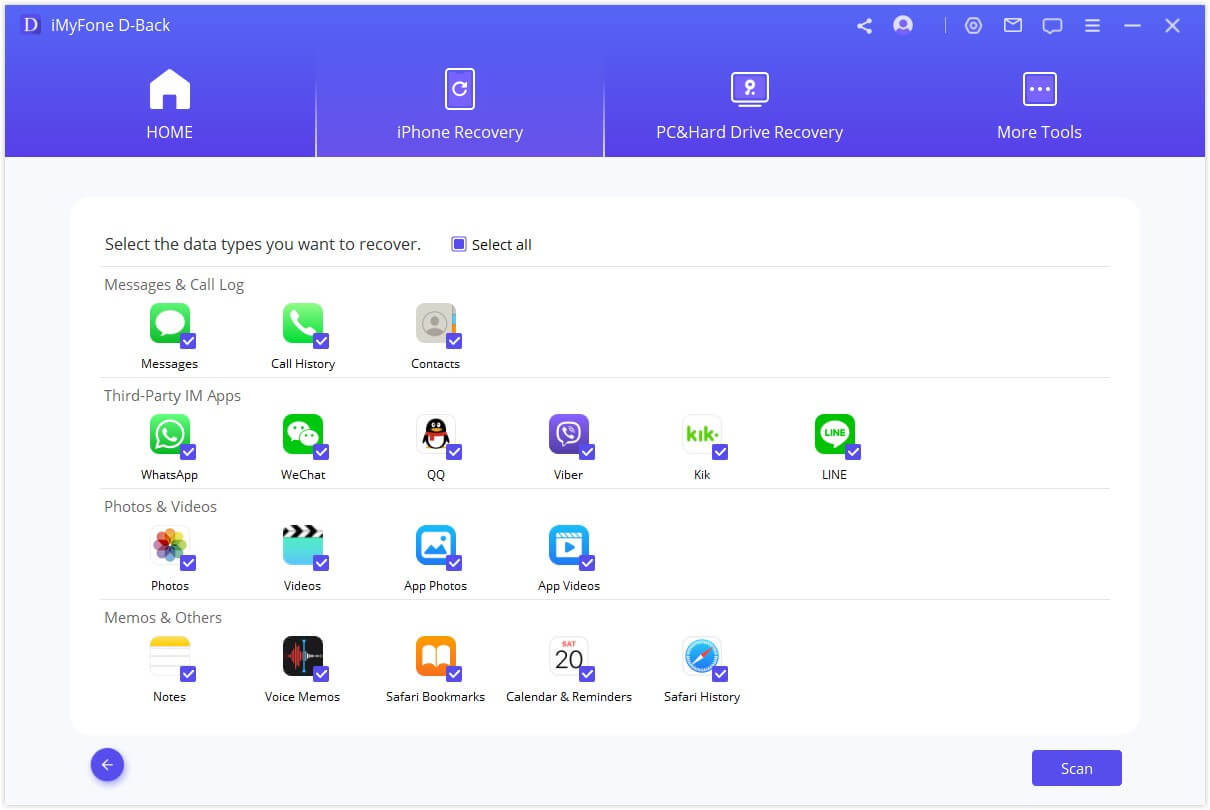 Conclusion
If you face Group Facetime not working on iPhone, go through these simple solutions given in this guide. View all the methods carefully and follow the steps given to fix the issue. If you face any other issue, let us know in the comments section below.