Top 5 Ways To Factory Erase iPhone Without Apple ID Password
Category: iPhone Issues
3 mins read
"Erasing an iPhone without knowing the Apple ID password can be a perplexing challenge. Your Apple ID is tightly woven into the fabric of iOS security, but there are situations where you might need to reset your device. Whether you've forgotten your Apple ID password or acquired a second-hand iPhone locked to someone else's Apple ID, we've got solutions for you and provide you with a powerful iOS repair tool - iMyFone Fixppo to assist you in the entire process."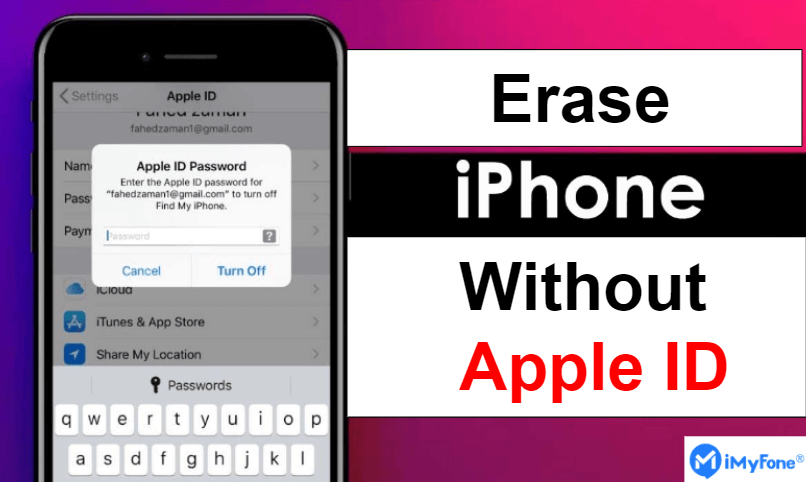 In this comprehensive guide, we'll explore the top 5 ways to erase an iPhone without the Apple ID password. From traditional methods to advanced techniques, we'll cover the essentials to help you regain control of your device. And if that's not enough, we'll introduce you to iMyFone Fixppo, a powerful iOS repair tool that can be your savior in these situations. With its remarkable capabilities, Fixppo not only helps erase your iPhone without an Apple ID password but also offers a wide range of other solutions to enhance your iOS experience. Let's dive in and discover the methods to regain control of your iPhone.
Top 5 Ways to Erase iPhone Without Apple ID Password
Way 1. Erase iPhone Directly in Settings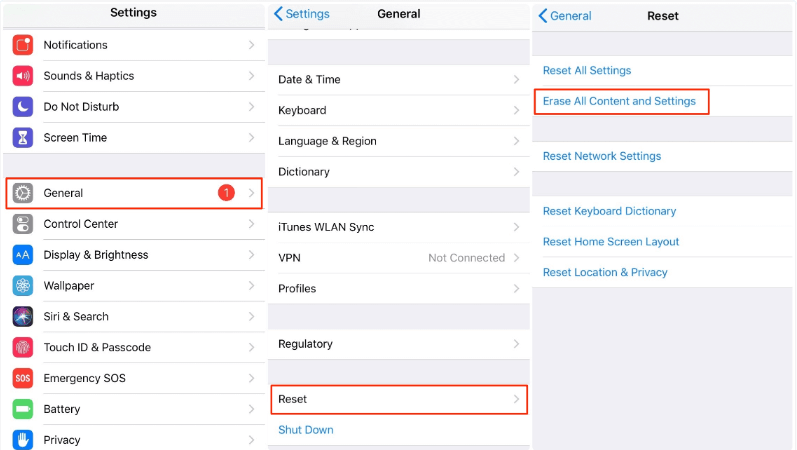 Also Read: [2023] Top 12 Ways to Fix iPhone Not Ringing Issue in iOS 17
Way 2. Erase iPhone Use Recovery Mode
Using Recovery Mode is an effective method for erasing an iPhone without the Apple ID password because it allows for a complete restoration of the device's operating system, effectively wiping all data and settings. This method is particularly useful when your iPhone is unresponsive, locked, or facing critical issues that prevent a standard reset.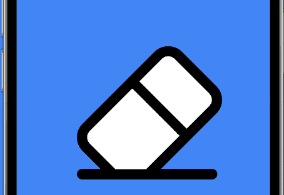 Now, for a convenient solution to enter and exit Recovery Mode, we recommend iMyFone Fixppo. Fixppo is a powerful iOS repair tool that provides a user-friendly one-click solution to access and exit Recovery Mode effortlessly. Here's how to use Fixppo to enter Recovery Mode: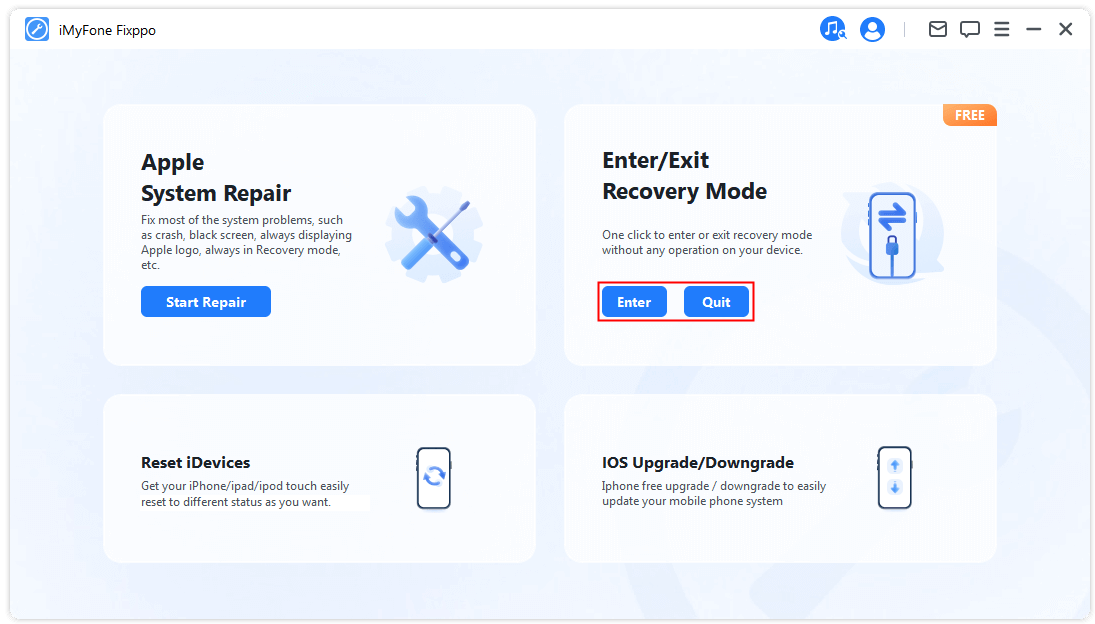 Limited Time 10% OFF Coupon Code for iMyFone Fixppo: FARTT91
"To ensure successful iOS repair, it is highly recommended that you connect your iOS device to your computer using Apple's original Lightning USB cable."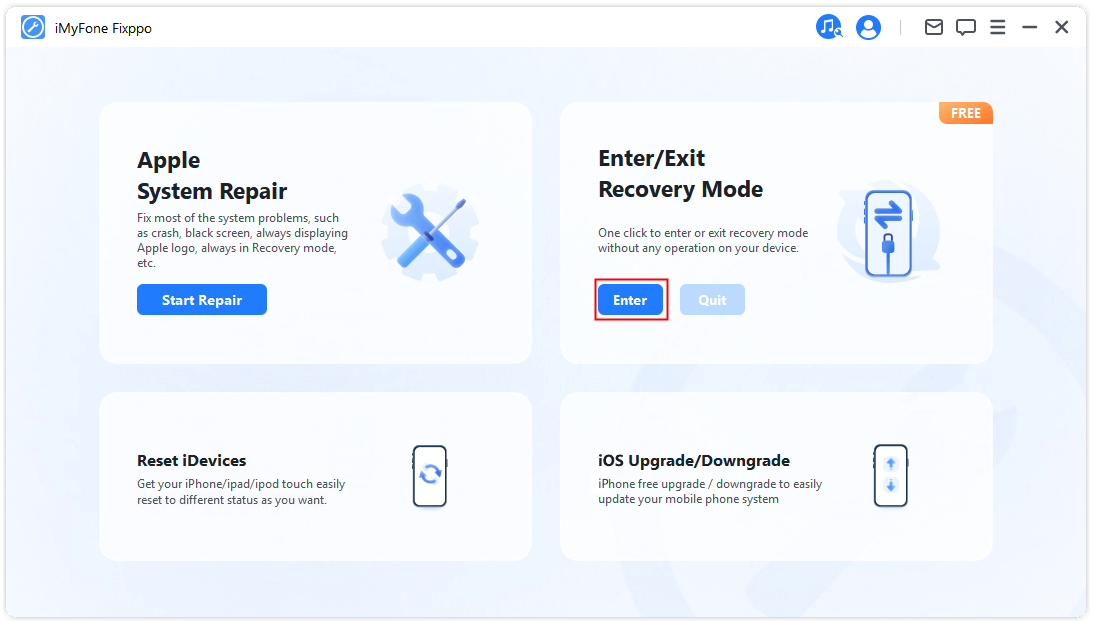 In a short while, you will see a message confirming that you have entered recovery mode successfully. And now you can then proceed with any necessary actions, such as erasing your iPhone without Apple ID password or performing other system repairs.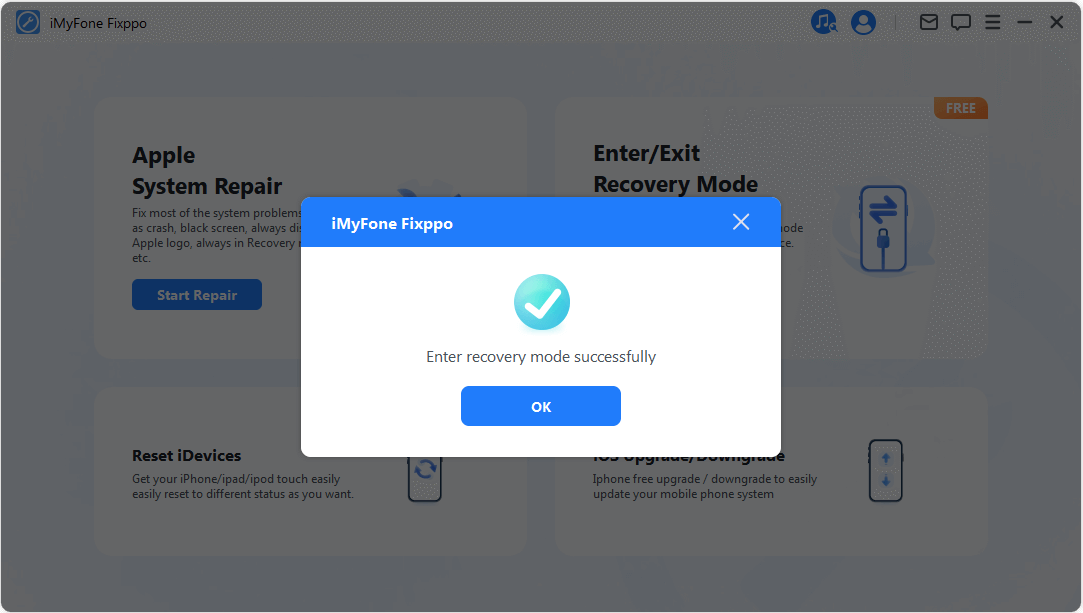 More tips: iPhone Stuck on Updating iCloud Settings? Top 5 Ways to Fix It!
Way 3. Erase iPhone without Passcode from iTunes
You can easily erase your iPhone without a passcode using iTunes, although some users have experienced issues with iTunes not detecting their devices. Here's a step-by-step guide to give it a try: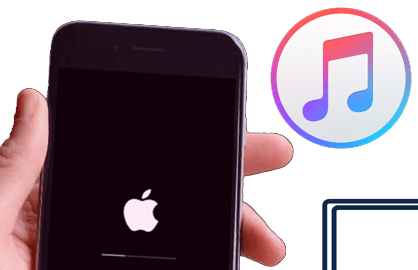 If iTunes fails to detect your iPhone, you can put your device into recovery mode first and then proceed to erase it using the "Restore iPhone" button.
Way 4. Erase iPhone without Passcode via iCloud Find My iPhone
Apple's iCloud service offers more than just data backup; it also provides a remote erase feature through "Find My iPhone." This allows you to erase your iPhone without Apple ID from a distance. Here's how to do it: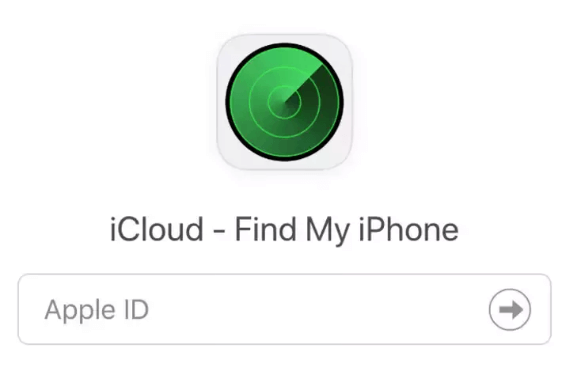 Way 5. Contact Apple Support
If you are unable to use the methods above, consider contacting Apple Support or visiting an Apple Store or Apple Authorized Service Provider for assistance. They may require proof of ownership.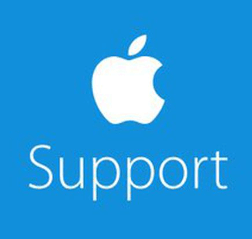 You may like: [2023] AT&T Upgrade iPhone to iOS 17 Beta/iOS 17 | iMyFone
Bonus Section: Enhance your iOS experience With iMyFone Fixppo
While iMyFone Fixppo's "Enter/Exit Rocovery Mode" feature is incredibly valuable, the tool offers a range of additional functionalities to enhance your iOS experience. Let's briefly explore three more remarkable features: iOS System Repair, Safely Upgrade/Downgrade, 1-Click Reset.
Key Features of iMyFone Fixppo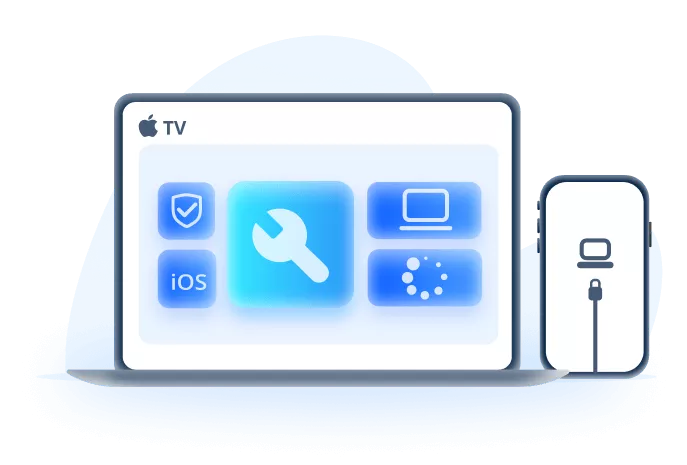 User-Friendly Interface: iMyFone Fixppo offers a simple and intuitive interface, making it accessible to both technical and non-technical users.
Secure and Reliable: The software guarantees a secure and reliable downgrade process without any data loss or risks to your device.
Full Control Over Firmware: With iMyFone Fixppo you can simply and easily choose one-click to enter Recovery Mode, thereby erasing your iPhone without Apple ID password.
1

iOS System Repair

Picture a situation where your iOS device is stuck in an endless boot loop, plagued by the infamous black or white screen, or grappling with other persistent system glitches. In such instances, iMyFone Fixppo's iOS System Repair feature emerges as a savior. It operates as a digital physician, diagnosing and resolving various iOS issues comprehensively while safeguarding your data.
2

Safely Upgrade/Downgrade

iMyFone Fixppo is also a safe upgrade and upgrade tool, which can help you safely upgrade or downgrade iOS version and solve problems related to iOS system without worrying about data loss. It provides simple one-click operation, allowing you to easily manage the software versions of your iOS devices.
3

One-Click iDevices Reset

When your iOS device encounters persistent challenges or you find yourself locked out due to a forgotten passcode, a device reset can often serve as the solution. iMyFone Fixppo simplifies this process with its user-friendly Reset iDevices feature.

Recommended article: iPhone Stuck on Updating iCloud Settings? Top 5 Ways to Fix It!
Conclusion
In conclusion, we explored five effective ways to wipe iPhone without Apple ID password. Among these methods, iMyFone Fixppo, as a reliable and user-friendly iOS repair tool, can help your iPhone enter Recovery Mode in one click.
The series of functions provided by Fixppo are not only to help iPhone enter Recovery Mode, thereby wiping your device without Apple ID, but also include iOS system repair, iOS security downgrade and iDevices reset. It is an all-in-one tool designed to fix various iOS issues, from stubborn system glitches to forgotten passcodes. With its intuitive interface and powerful features, iMyFone Fixppo is a must-have tool for any iOS user.
If you need to erase your iPhone without Apple ID password, iMyFone Fixppo is your go-to solution. Download Fixppo now and experience the convenience and effectiveness of this great iOS tool!