The iPhone is one of the best tools available in today's world. With iOS 17, this powerful media center, communication device, and app platform have gotten even better. So what do you do when you are experiencing the iOS 17 restarting over and over again? Here are some quick fixes to ensure you get the most out of your Apple smartphone.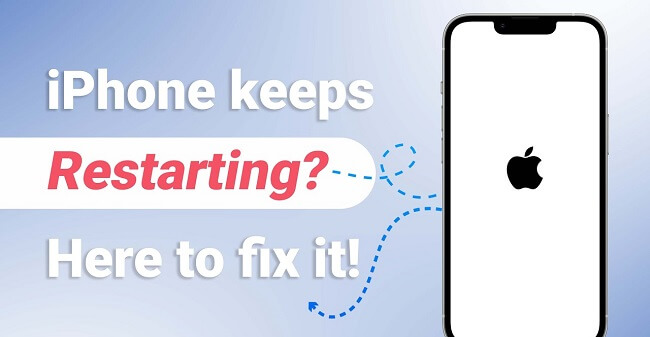 Fix iOS System Problem without Data Loss
One-click to reset your device without needing any passwords.
Protect your private data when you conduct repairs.
Downgrade back to iOS 17 until Apple issues an update.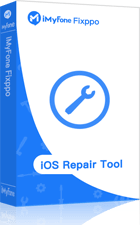 iMyFone Fixppo
Limited Time 10% OFF Coupon Code for iMyFone Fixppo: YTR5E7
Why Does My iPhone Keep Restarting on its Own?
With the introduction of iOS 17, there are bound to be some bugs that may need working out. However, when your iPhone keeps restarting, you may have a more significant issue that needs immediate attention. Some of the common reasons for this to be happening to your device include:
Poor Settings: Apps, user error, and repeated use lead to incorrect settings that conflict with new software and cause the device to repeatedly restart.
Update Issues: If your new OS was interrupted during your update due to a bad network connection or insufficient space, it might have only partially installed - causing your iPhone to restart.
Damaged Hardware: If your iPhone is older or has been exposed to heat/water, it may have an underlying hardware issue that the new iOS has made apparent.
One-Stop Solution to Fix iOS 17 Keeps Restarting
If you are looking for a quick, easy-to-understand, and reliable solution to fix why my iPhone keeps restarting, then give iMyFone Fixppo a try. This powerful software developed by the expert team at iMyFone can reset your iOS back to a previous version in a few short steps without risking any of your personal files being damaged or lost.
Fixppo uses an easy-to-follow user interface with clear instructions so you can repair your iPhone and start using it again normally. That way, all you have to do is wait a little bit for Apple to issue a new iOS update and then try again.
Fix iOS System Problem without Data Loss
One click to reset your iPhone without needing any passwords or codes.
Instantly enter into Recovery Mode to restore your phone's capabilities.
Easily downgrade from a corrupt or damaged version of iOS 17.
Supports all iOS versions and devices, including the new iPhone 15.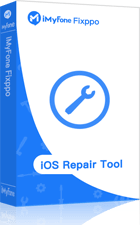 iMyFone Fixppo
Step 1.Connect your iPhone to your computer and enter Standard Mode.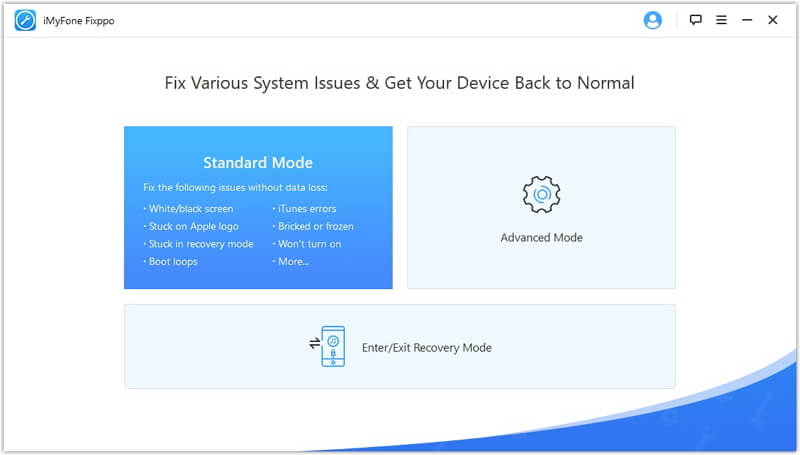 Step 2.Download the firmware for your particular device.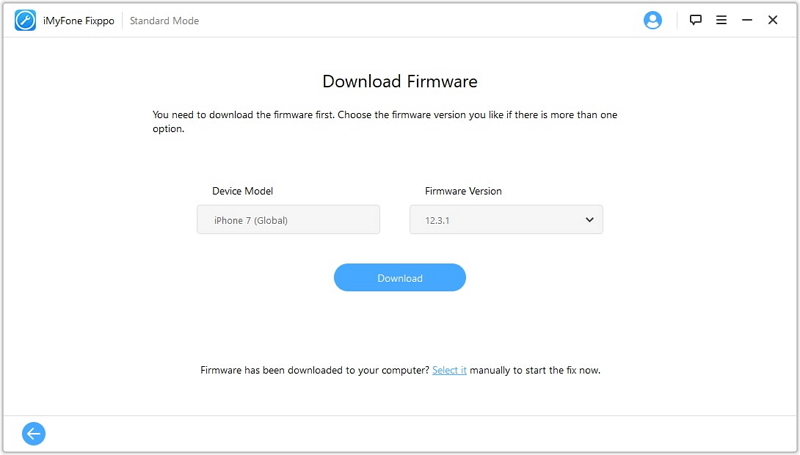 Step 3.Star the repair and get your iPhone back in working order.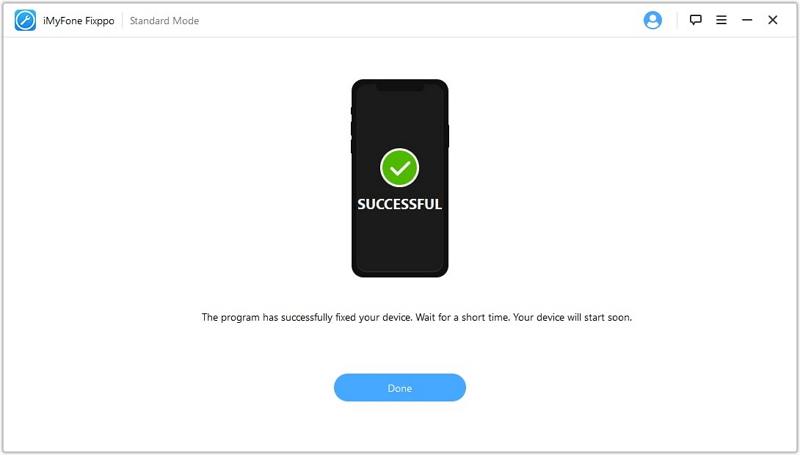 Common Ways to Fix iOS 17 Keeps Restarting Itself
While iMyFone Fixppo is the best method to ensure your iPhone is working correctly, here are some additional methods in case you want to explore other options. These should directly address why your iPhone 13 keeps restarting.
1

Hard Reset Your iPhone
Unlike a simple restart of your iPhone, a hard reset turns off any applications or processes operating in the background. This ensures nothing is running by the essential iOS when it finally boots back up.
For the iPhone 8 or later: Press the Volume Up button and quickly release. Do the same with the Volume Down button, and hold the power button until the Apple logo appears.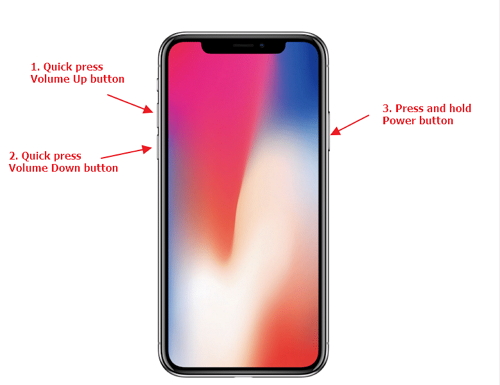 For iPhone 7/7+: Press the power button and Volume Down button until you see the Apple logo.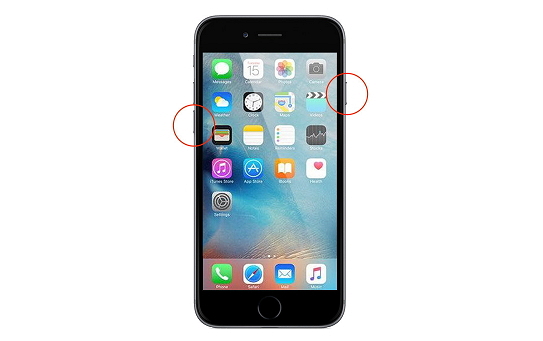 For iPhone 6s or earlier: Press the power button and Home button until the Apple logo appears.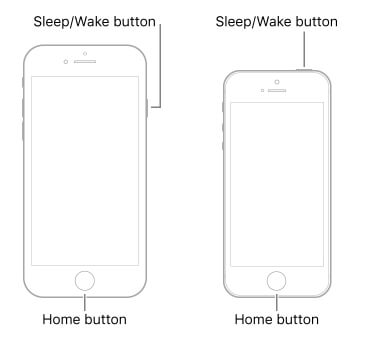 2

Remove Faulty Apps
Even though Apple does a good job of filtering out faulty or damaged applications from the App Store, a few may still sneak through. These apps could be conflicting with the rest of your device software and cause our iOS 17 restarting issues. You should safely remove the ones you suspect are doing this one by one and see if that doesn't solve the problem.
Select the app you wish to delete and long-press until it jiggles.
Click on the X in the upper corner to delete the app. Then confirm the deletion.
3

Reset All Settings
An important thing to remember about this solution to your iPhone keeps restarting itself is that it will delete your private data, including some photos, messages, and apps. While it will likely also solve your iOS issue, it will also mean you should have a working backup just in case you lose anything important.
Go to Settings and click on General.
Select Transfer or Reset iPhone > Reset > Reset All Settings.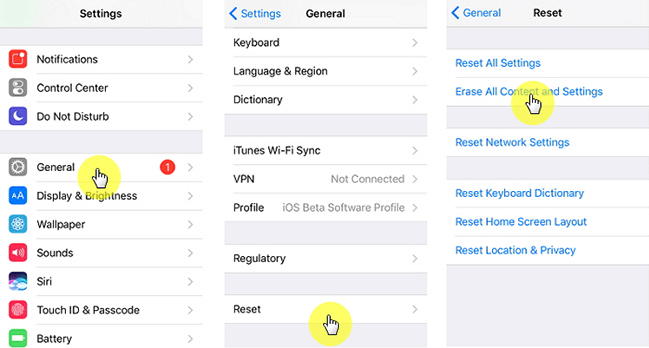 4

Remove Your SIM Card
Whenever your iPhone has issues connecting to your wireless carrier, it can enter into endless loops. This means it will continually try to restart and reconnect to that carrier, especially if it is in the middle of a critical process like an iOS update. You can try to move around to a better location or simply remove and replace your SIM card.
5

Restore iPhone using iTunes
Resetting your iPhone's settings may cause you to lose data. Restoring the iPhone from iTunes will mean losing private data. This is because you are returning to a previous working version of your device when some media or messages have not happened yet.
Launch iTunes on your computer and connect your iPhone.
Click on your iPhone icon and look for Summary or General.
Tap on Restore iPhone and confirm your actions.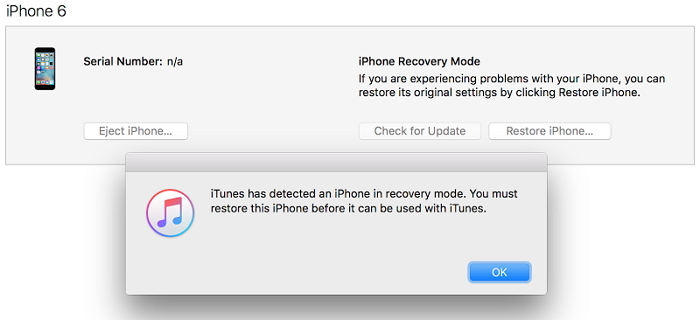 6

Check for Hardware Issues - Contact Apple Supports
In some rare cases, Apple will issue alerts about hardware problems with your current version of the iPhone. You can find these on the Apple support website or by visiting your local Genius Bar for help. They should be updated on any new developments that will fix your iPhone.

To Conclude
Don't stress out whenever your iOS 17 restarting over and over again. Take a breath and try any of the fixes provided here. If that doesn't work, you should definitely download the free version of Fixppo from iMyFone. You'll be able to see how easy it is to get your device repaired once again. Then you can upgrade to the premium version to enjoy this powerful software's incredible features. Good luck!