Is your iPhone suffering iOS 16 update issues? For instance do you experience issues such as frozen/stuck problem, download failed, iPhone battery life drain, Wi-Fi glitches and many more after iOS 16 update challenges?
If your answer to any of the above questions is yes, then this article is for you.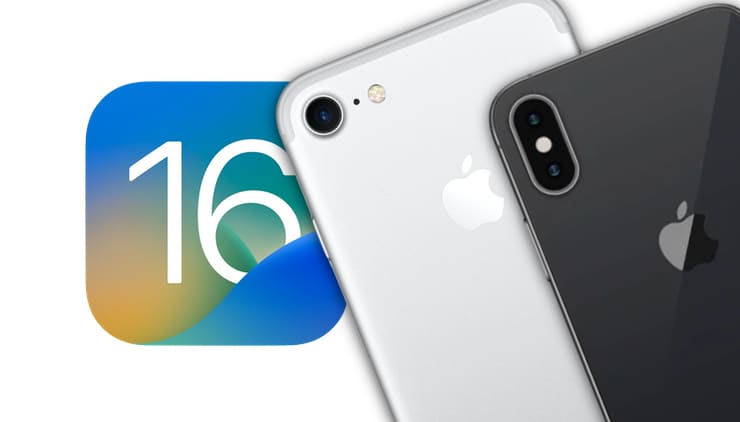 In this write up, we bring you all you need to know about iOS 16 update such as iOS 16 features, some of the iOS 16 issues and how to fix iOS 16 update issues on your device.
Part 1: How to Update iOS 16?
In this section, we will show you basic steps on how to update iOS 16.
There are fundamentally 2 ways you can begin iOS 16 updates. First, you may set the device to automatically download and install the update. The second option is to manually check and force the update to run on the device.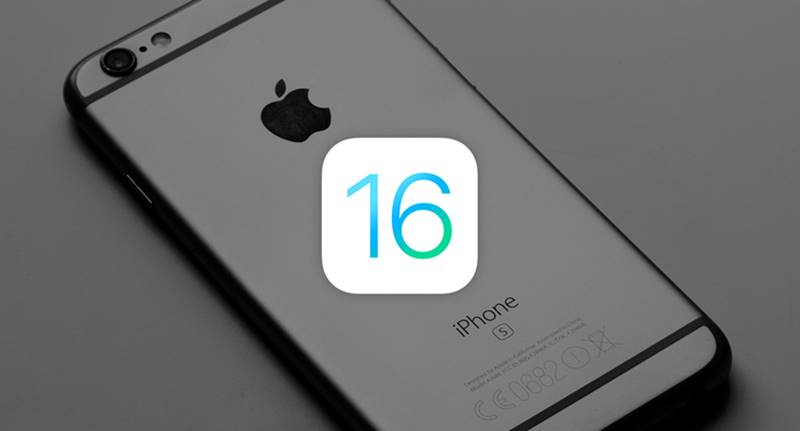 Note
before you begin the update, please backup the information on your phone.
1

How to Update iPhone to iOS 16 Automatically?
---
Step1: Open the Settings app and click General.
Step2: On the General page, tap Software Update.
Step3: Locate the software update page and tap Automatic Updates.
Step4: To let the iPhone do the update automatically, make sure both the Download iOS updates & Install iOS updates buttons are turned on by swiping them to the right, turning them green.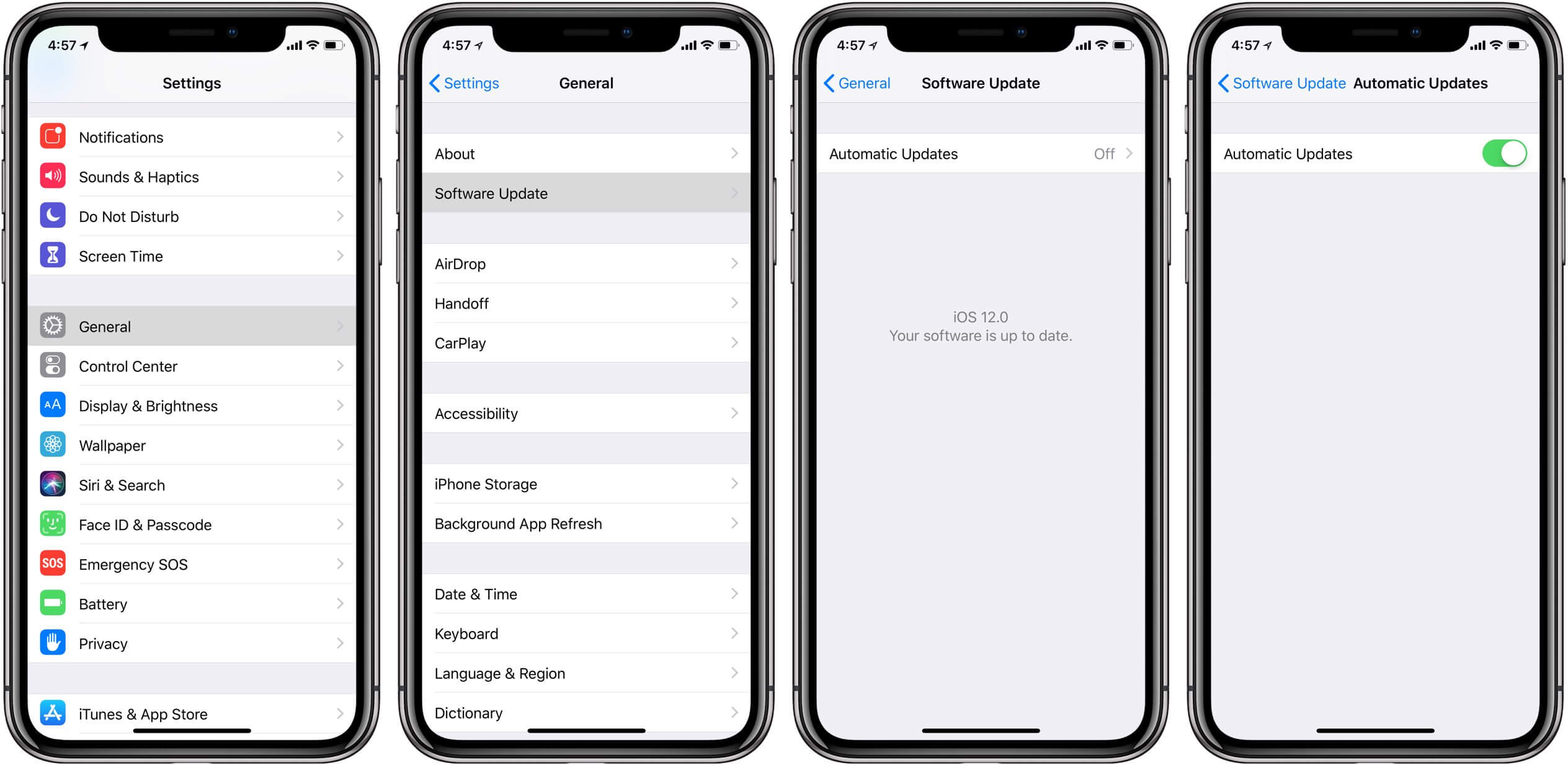 Keep in mind that you may choose to allow the device download the update file to the phone but not automatically install the file which you may have to install manually yourself.
It is sometimes important because this gives you the opportunity to back up your personal data before the updating the operating system to avoid any loss of information.
2

How to Update iPhone to iOS 16 Manually?
---
Sometimes your device may fail to automatically update by itself or you may prefer to manage updates by yourself to avoid data loss and other possible inherent issues of updating automatically.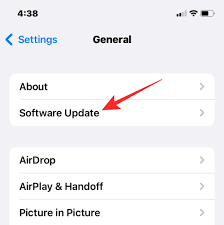 Below steps will guide you to manually update your iPhone to iOS 16 easily:
Step1: Activate the Settings app and tap General.
Step2: On the General page, click Software Update. Your iPhone will check to see if there's any available update.
Step3: Assuming there is an update available, tap Download & Install.
Step4: Finally, click Install to complete the update.
Part 2: iOS 16 New Features
Sometime in June 2022, Apple released the iOS 16 update with a couple of awesome personalization features.
Below are some of them:
1

Captcha
---
The new feature allows users after verifying through the Apple iOS 16 on the device to be automatically and privately verified by iCloud and Apple ID account thereby eliminating the need for apps and websites to present you with CAPTCHA verification prompt.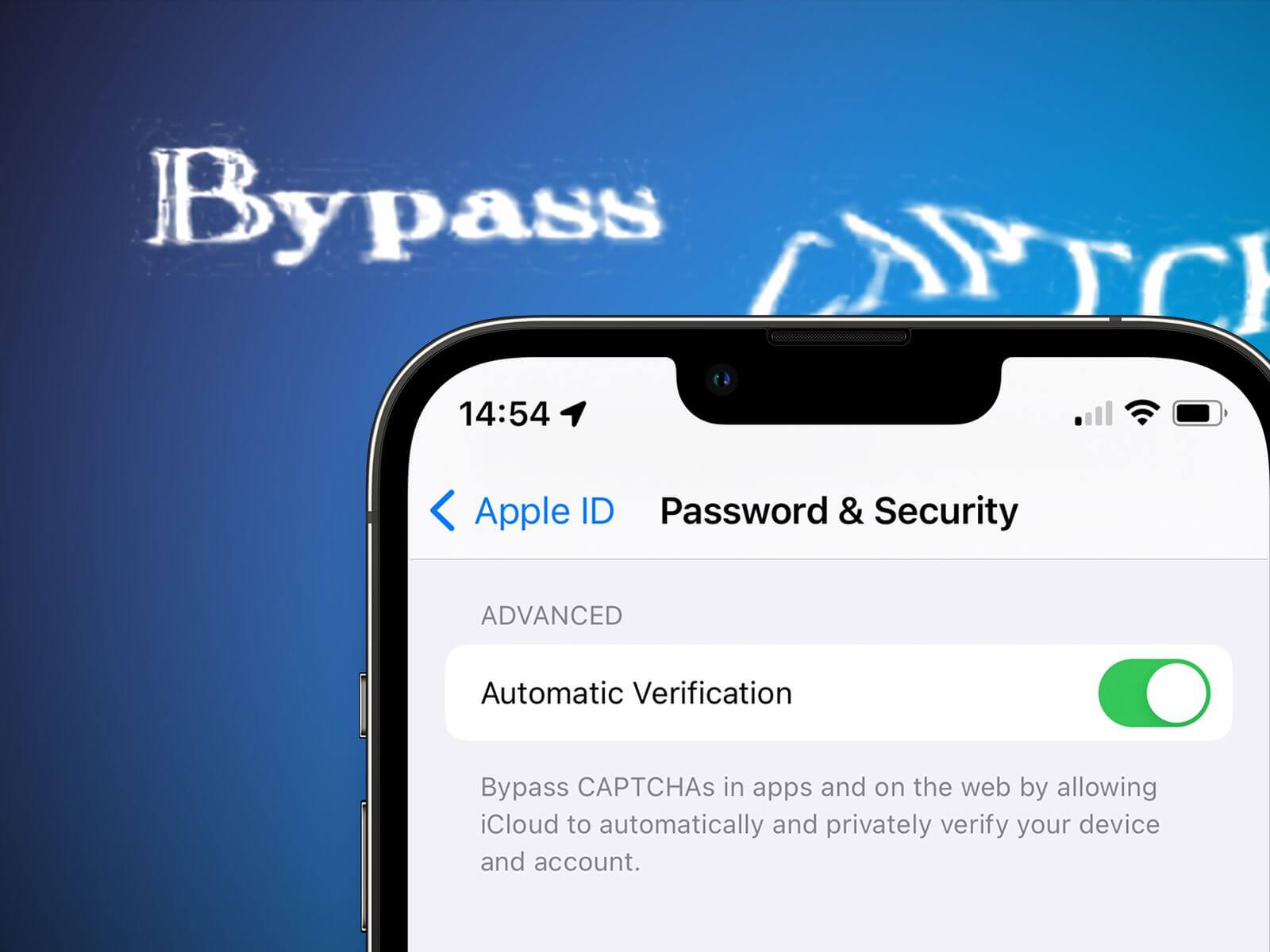 To activate the CAPTCHA feature go to Settings app under Apple ID > Password & Security > Automatic Verification.
2

Passkey
---
This is a highly secure login facility. When logging in with Passkey the system generates a unique key that can only be accessed with user authentication via Face ID or Touch ID.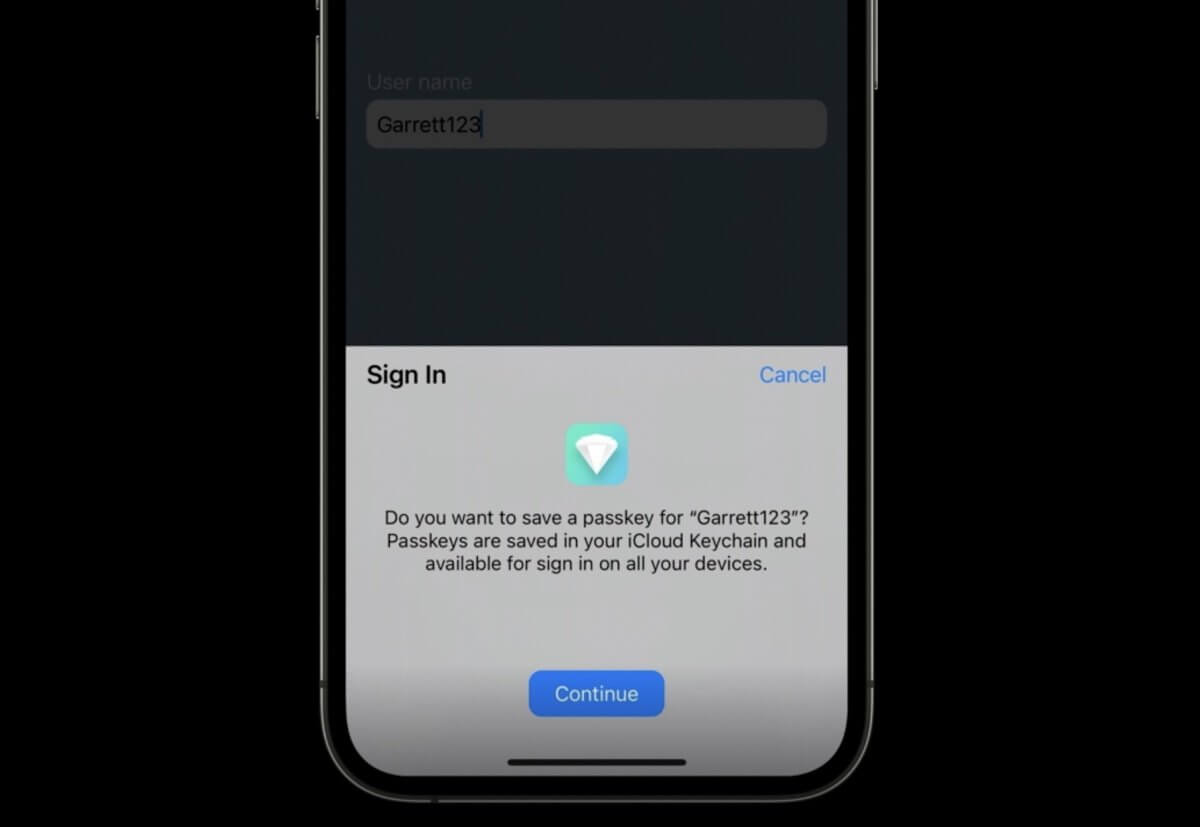 This prevents malicious websites from trying to steal your passwords since passkeys are securely stored in the iCloud Keychain and are not visible to the user.
3

Unsend Message
---
This feature enables one to unsend a message already sent via iMessage of the iOS 16. It is important to note that in the previous versions of iOS, this was not possible.
However, there are a few catches here. First, the unsend function does not work if the message was sent to a recipient with an older version of the iOS operating system.
Secondly, the unsend function only works when the time lag after the message was sent is not beyond 2 minutes.
4

Lockdown Mode
---
Lockdown Mode is a great extra iPhone security facility that protects the device from dangerous spyware attacks such as Pegasus. But because many iPhone devices are not under frequent risk of Pegasus, the feature is mostly just adds marketing value to the product for now.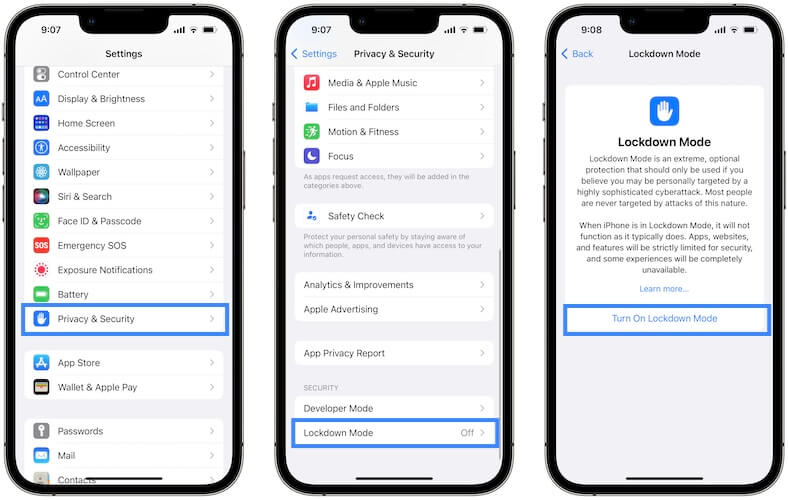 To turn on Lockdown Mode on your iPhone, go to Settings > Privacy & Settings, and scroll all the way to the bottom > Tap Lockdown Mode and then select Turn On Lockdown Mode.
5

Security Updates
---
Every iOS update adds new security features, and iOS 16 is no exception. Apple has included tools that make it easier to apply security updates, new Face ID capabilities, improvements to photo security and many more.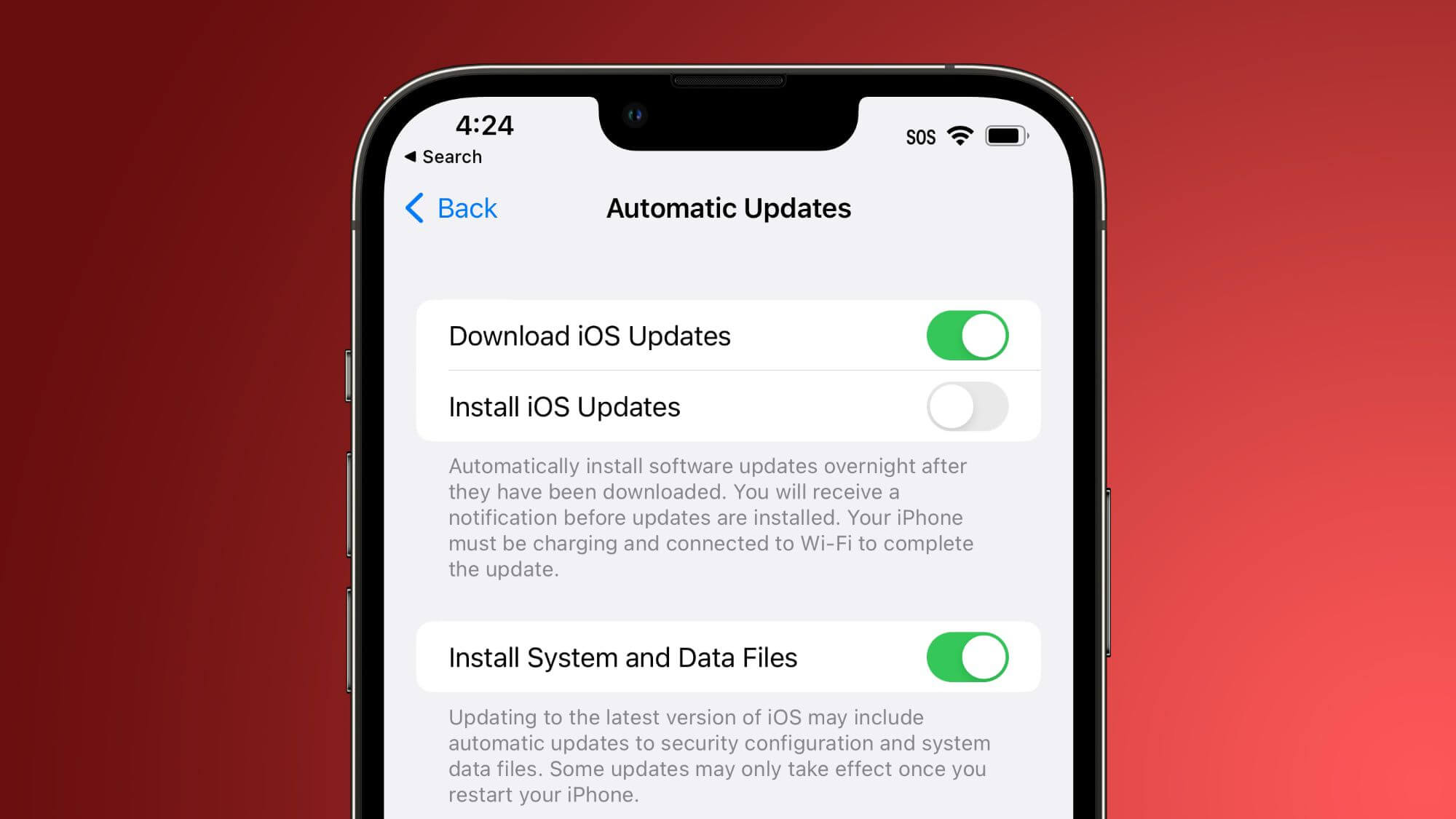 When you update to ‌iOS 16‌, Apple will set your device to install security updates automatically, but the feature can be turned off under General > Software Update > Automatic Updates. Get important security improvements to your devices even faster. So you can follow the above steps to turn on the security feature on your iPhone.
Part 3: iOS 16 Update Issues & Fixes
Below are some issues that come with iOS 16 updates as reported by some users and the ways to fix them.
1

Unable to Activate iPhone/iPad after Update
---
Most times after updating iOS 16, there is an error that indicates iPhone/iPad failed to activate. There could be numerous reasons why this may occur for instance poor network connectivity or update conflict.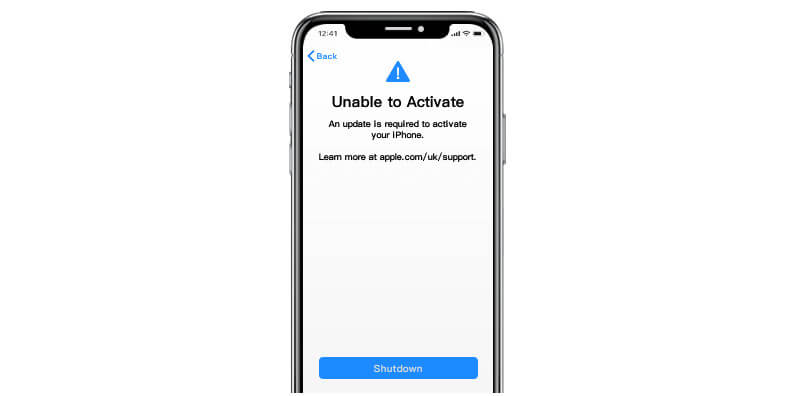 The following ways can fix the issue:
Reinsert your SIM card.
Restart your iPhone.
Reactivate iPhone via iTunes.
Put iPhone into Recovery Mode to update and restore on iTunes.
2

Device Won't Turn on after Update
---
This problem of iOS 16 failing to turn on is always traceable to the firmware crashing.
These tips can resolve the problem easily:
Check network status.
Wait for few hours to retry.
Restart your iPhone.
Reset network Settings on your iPhone.
Update iPhone via iTunes.
Free storage space in your iPhone.
Manually update using IPSW Firmware.
3

Stuck at Apple Logo after Update
---
This phenomenon is quite common these days.
It can be caused by many different reasons which could be that something went wrong during an update or data transfer, thereby corrupting software.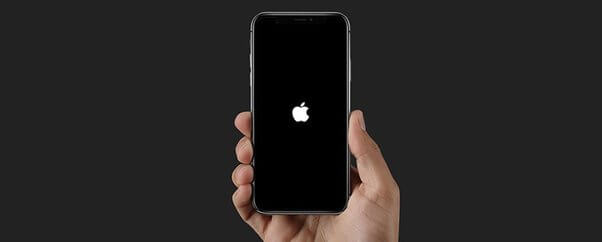 Steps to fix the issue:
Press and release the Volume Up button > Quickly press and release the Volume Down button > Quickly press and hold the side button for about 10 seconds and release the side button when the Apple logo appears.
4

iPhone Stuck in Boot Loop
---
This issue is reported in Apple community often and it can be frustrating seeing your iPhone getting stuck while booting. There are different reasons why this can happen.
Below are some of them:
iOS upgrade interruption.
iPhone jailbreak as great as it is can cause phone to work improperly.
Unstable connection between your phone and the computer when updating, backing up or restoring your iPhone using iTunes/Finder nay cause such issues.
Screen replacement can sometimes cause iPhone stucking boot loop.
Battery malfunction.
Ways to fix the issue of iPhone stuck in boot loop:
Force restart the iPhone.
Update your iPhone.
Update your iTunes.
Reset all settings on iPhone.
Using third-party repair tool.
5

iPhone/iPad Bricked after Update
---
There may be several reasons why your phone will get bricked. But the most common of the causes is the one where the iOS update is not installed completely or properly. This can make your iPhone to get bricked.
Ways to fix the phone brick problem:
Hard reset your iPhone.
Restore your iPhone with iTunes.
DFU restore your Bricked iPhone.
6

Black Screen with Spinning Wheel
---
When you experience a black screen and white spinning wheel issue in your iPhone it means your device is working on itself or it is trying to recover from a crash.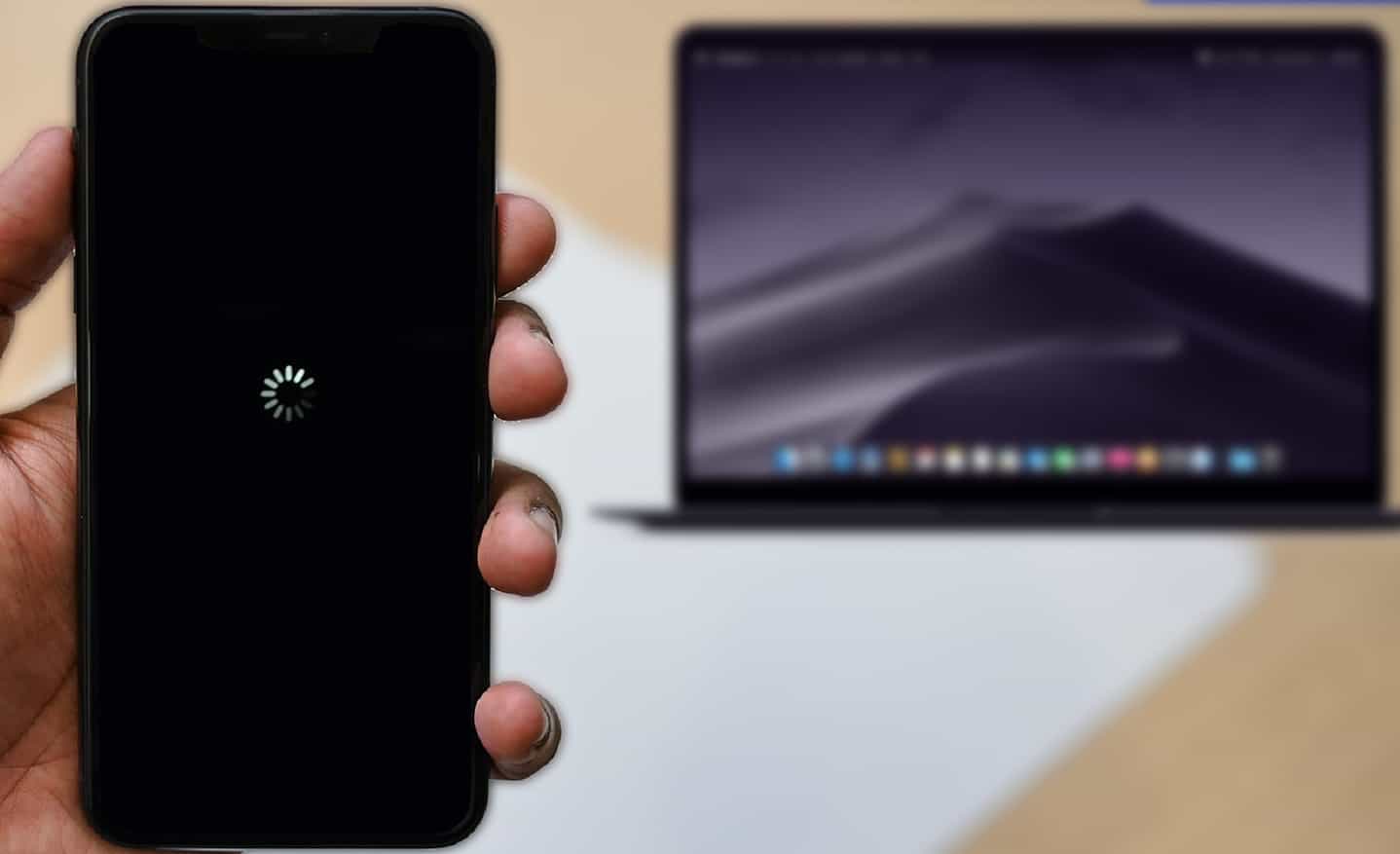 How to fix the problem of black screen with spinning wheel:
Just press the Power and the Volume Down keys at the same time for at least 10 seconds.
Keep holding them and let go as the device restarts.
Simply hold the Power and the Home button simultaneously for at least 10 seconds and keep pressing them.
7

iPhone Turns On by Itself Issue
---
Does your phone turn on by itself?
This could be due to a faulty battery, phone circuit issue or the Raise and Wake button may be on.
How to fix iPhone turns on by itself:
If the issue is caused by Lift to Wake button been on, just navigate to Settings and then tap Advanced features. Tap Motions & Gestures, and then tap the switch next to Lift to wake to turn it off.
If caused by faulty battery, replace the battery immediately. But if caused by circuit malfunctioning, you need to take it Apple support center for a resolution.
Part 4: Fix iOS 16 Update Issues within 1 Minute
iMyFone Fixppo is a veritable tool used to address many iPhone issues. It is built with premium features that simplify all tedious tasks of addressing phone issues like iOS 16 recovery.
iOS 16 Supporrted iMyFone Fixppo
Addresses numerous iOS issues.
Support all iOS versions and devices up to iOS 16.
Supports reset iPhone without password.
100% no data loss permission. It is recommended by giants in the industry such as Makeuseof, Macworld, 9to5mac, etc.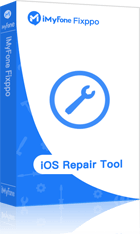 iMyFone Fixppo

See how to fix iOS system with iMyFone Fixppo
Step 1: Install and launch iMyFone iOS System Recovery on your computer. Connect your iPhone through a lightning cable and click the 'Standard Mode' button.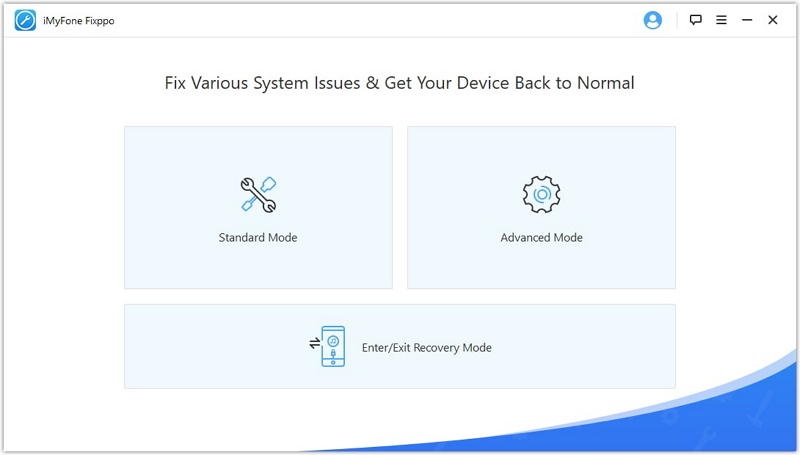 Step 2: When you select the mode, the software will then prompt you to enter the DFU mode with your iPhone. Just look at the onscreen instructions and follow them to put your device in DFU mode.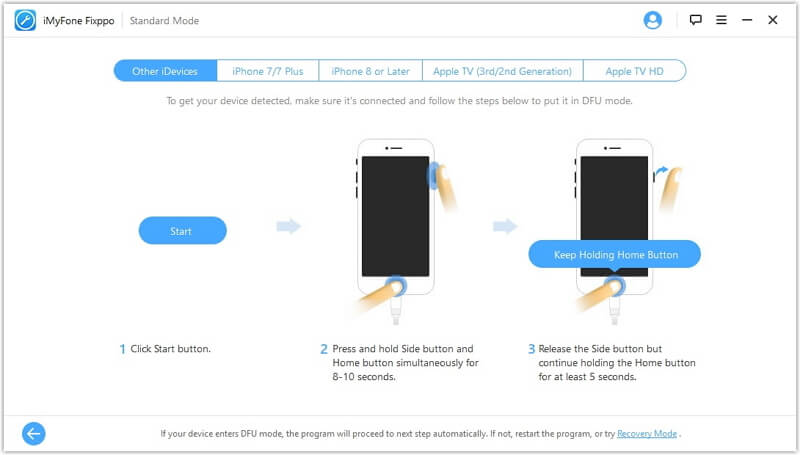 Step 3: After this, your device will be successfully detected by the program. You need to confirm the device information and tap the 'Download' button to begin downloading the latest firmware.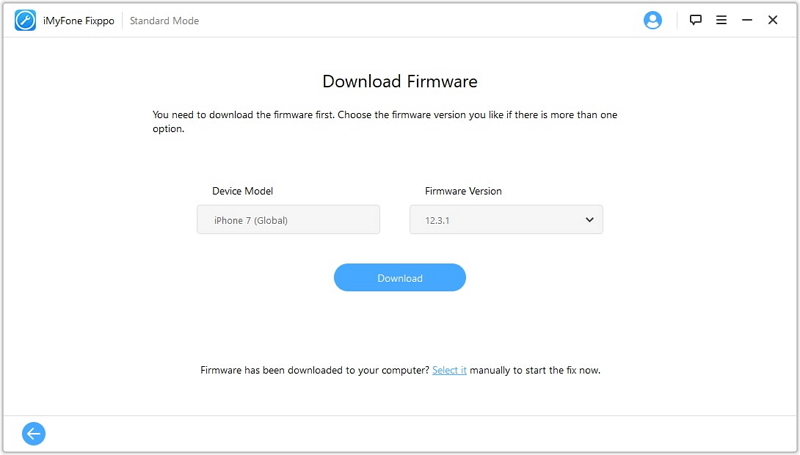 Once the firmware is installed on your iPhone, tap the 'Start to Fix' button. Your iPhone will get automatically repaired thereafter and the text sound will be working normally.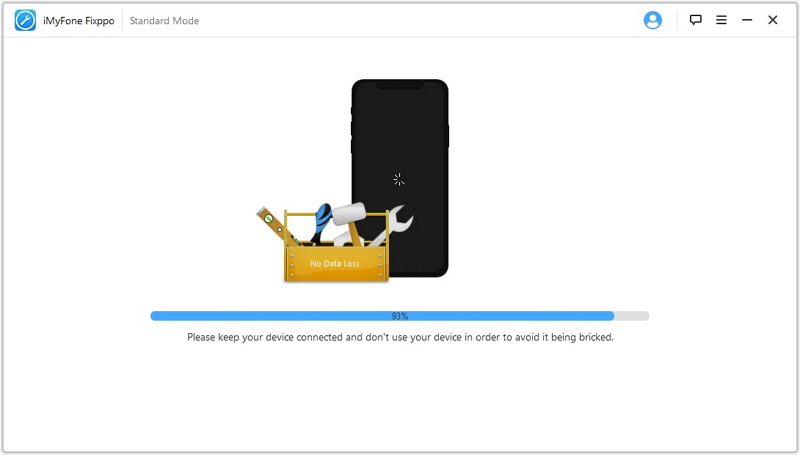 Conclusion
The iOS 16 update is causing problems for some iPhone users. Some of these issues are minor, others are far more problematic.
However, whatever the issue maybe, the best way is to find ways of understanding what the cause is and follow some steps to resolve it accordingly. There are quite a couple of germane ways that can assist with resolving such iOS update issues as indicated above . iMyFone Fixppo will be a perfect choice to solve your problem.