Question
Hi, I have iPhone 8 and just recently updated to iOS 16. Now, I noticed that the main camera is not working, not sure though because I can see my figure but super blurry like it's really not working and when I switched it to the front camera it works back sometimes it won't even be switched to the front camera. As well I notice that the flashlight in control panel is grayed out and can't be turned on! Any fix for this? Is this an ios 16 issue?
If your iPhone flashlight doesn't work, it is important that you do panic and start to reset all the settings on your iPhone. You could change something you can't identify and cause even bigger problems for yourself. Wait it out first and see if the problem will correct itself. You can try taking pictures with the flash on. Not on auto. If this doesn't work after a while, try one of the methods below to fix iPhone flashlight not working after updating to new iOS, including iOS 16.
First of all, we will show a comparison between the three methods.
| | Success Rate | Required Time | Difficulty | Data Loss after Fixing |
| --- | --- | --- | --- | --- |
| Force Restart iPhone | 30% | Short | Easy | No |
| iMyFone Fixppo | 100% | Short | Easy | No |
| Backup & Restore via iTunes | 80% | Long | Complex | Yes |
Option 1. Restart or Force Restart Your iPhone
1.1 Try to Restart Your iPhone
You can restart your iPhone to see if the problem that flashlight won't work on iPhone came up during the startup process. Here's how to:
Step 1: Press and hold down the Sleep/Wake button until the red slider appears. Drag the slider and your device will go off.
Step 2: Wait a bit and then hold down the Sleep/Wake button to turn your device back on.
If this doesn't work and still, flashlight not working on your iPhone, you can try doing a force restart:
1.2 Try to Force Restart Your iPhone
On an iPhone 6s earlier model, iPad and iPod touch: Press and hold down the Sleep/Wake button and Home button simultaneously for at least 10 seconds, until you see the Apple logo appear.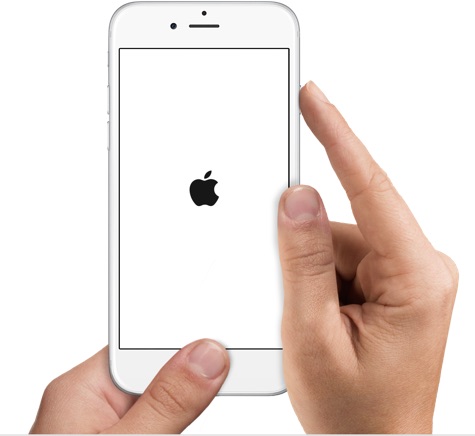 On an iPhone 7 or iPhone 7s: Press and hold down the Sleep/Wake button and the Down Volume button simultaneously for at least 10 seconds until you see the Apple logo appear.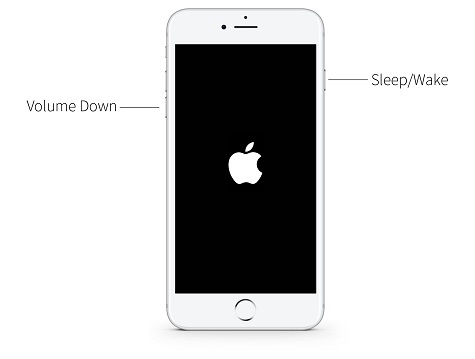 On iPhone X and later, iPhone 8, or iPhone 8 Plus: Press and release the volume up button. Press and release the volume down button. Then press and hold the side button. When you see the Apple logo appears, release the button.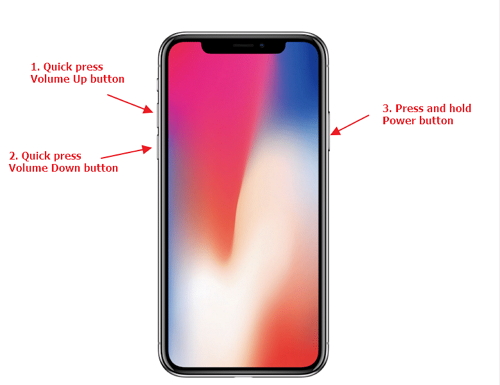 Option 2. Try iMyFone Fixppo to Fix iPhone Flashlight Issues
This system recovery software is used to fix those unexplainable problems that pop up with iPhones randomly, such as iPhone stuck on Apple logo,iPhone stuck in Recovery mode, black screen of death and more.
Using iMyFone Fixppo will not alter the information on your device in any way, and it is 100% secured, guaranteed.
This program will fix the problem by scanning it, identifying it and working to solve it.
There are 3 options and no data loss will be caused when using the Standard Mode.
All iOS devices and iOS versions including iOS 16 are supported.
It has been recommended by many professional media sites in the world.

Step 1: Download iMyFone Fixppo iOS System to your computer and launch the program.
Step 2: Choose the Standard Mode in the middle of your screen. Then connect your iPhone to your computer using a USB cord.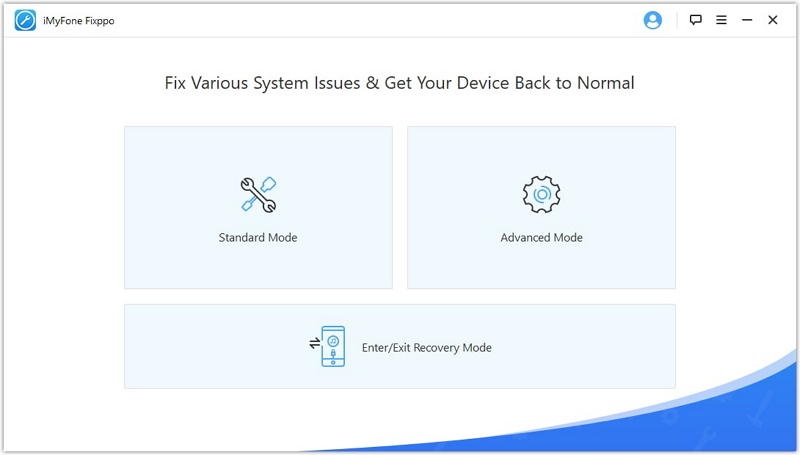 Follow the instruction to put your device into DFU Mode or Recovery Mode, then the program will be able to detect the device mode.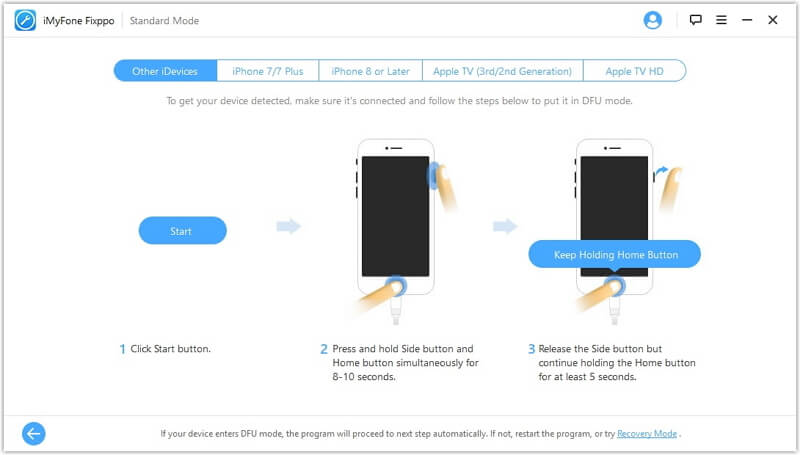 Step 3: Select and download firmware. Firmware works to fix any issues with your iPhone so it will locate the problem itself and works to fix it.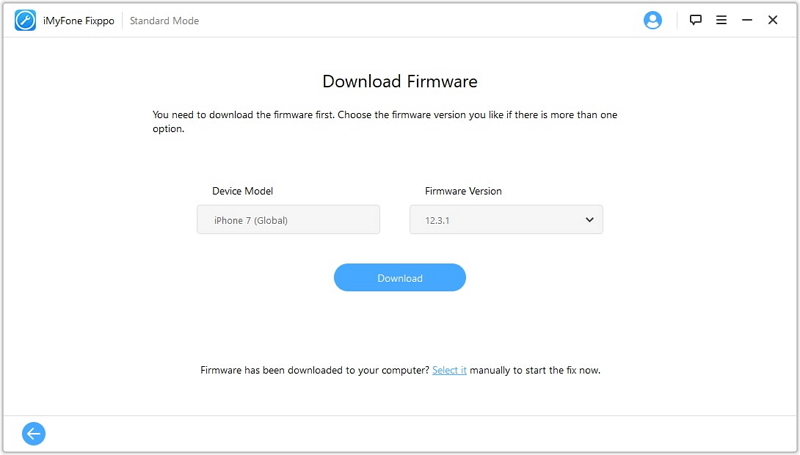 Step 4: Once the firmware is downloaded, click "Start to Fix". After the fixing, your device will reboot and be back to normal. No matter what iOS version (from iOS 7.0 to iOS 14) your device is running, you can try this software.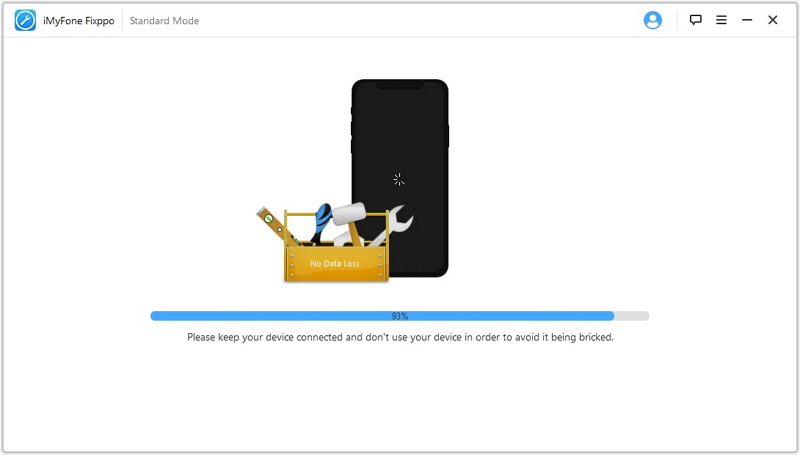 We have received thousands of users' feedback and here is one of them.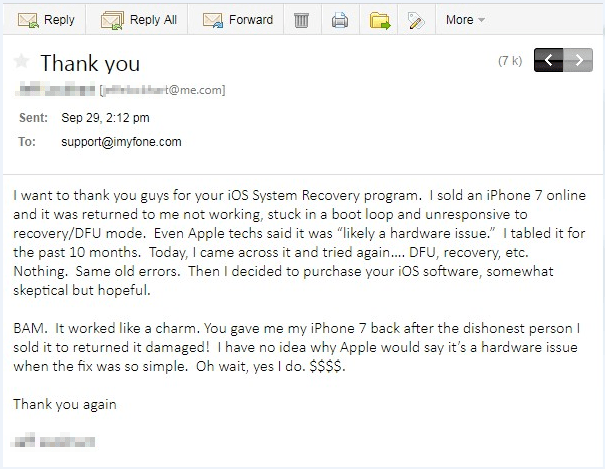 Option 3. Backup and Restore Your iPhone Using iTunes
Step 1: Connect your iPhone to the computer you use for iTunes backup. Open iTunes and then wait for iTunes to sync your device and make a backup.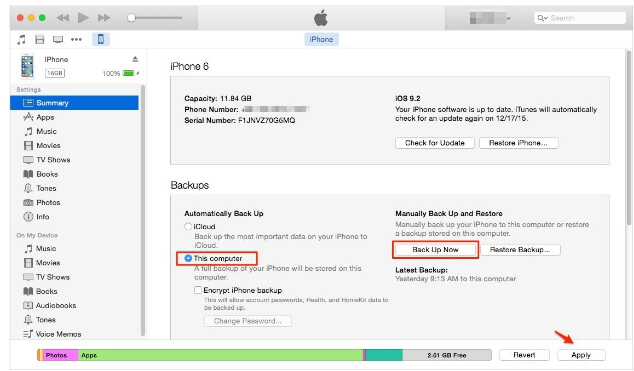 Step 2: After backup, click 'Restore iPhone 'to restore your iPhone to the last backup. Pick the most recent one, it should contain all the recent information you had on your phone as at your last backup date.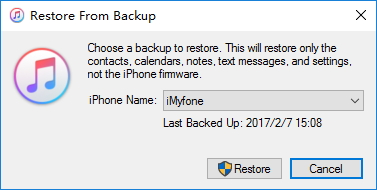 Note: If your warranty is still valid, you can call Apple customer support for help, or visit the nearest Apple Store and get your device looked at.