Top 6 iPhone Repair Software for PC in 2023
Category: iPhone Issues
7 mins read
The most effective iPhone repair software offers a speedy solution to a diverse range of problems. It has the potential to be a dependable assistance in situations where common solutions are unable to resolve issues.
In order to compile this evaluation, we put a wide variety of well-known programmes through their paces, selecting only the most capable of the lot, and choose 6 of them that are well rated. Read this post to find out more and the most recommended one as well.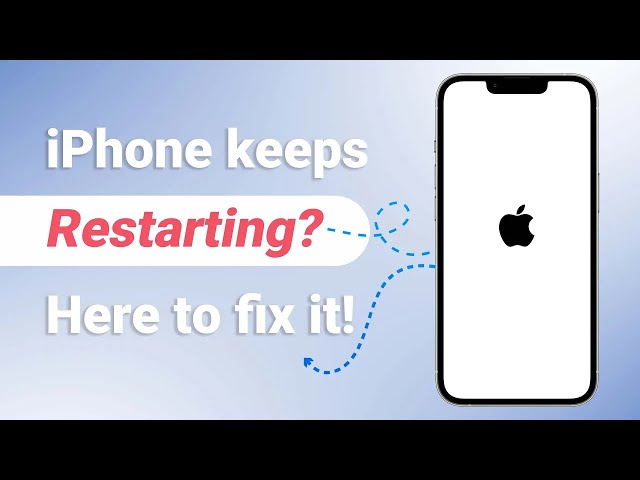 Part 1. Common iPhone Problems You May Encounter
Your iPhone gets stuck and you can't solve it without repair software for iPhone.
There were no warnings before the iPhone app froze or failed.
The iPhone not connecting to Wi-Fi is notorious.
iPhone comes with home button is broken and you can't use it to fix iPhone problems.
Part 2. Best 6 iPhone Repair Software for PC
Now we are going to discuss some iPhone repair software for PC and our top recommendation.
1

iMyFone Fixppo - iOS System Repair [Recommended]
---
If you're looking for an all-in-one repair tool now, the first one you can have a try is iMyFone Fixppo. It's specially designed to solve over 150+ iPhone issues that you may encounter. Common problems like iPhone stuck on Apple logo, emergency SOS mode, can all be solved within minutes.
Security, usability, and support are complimented. Technical knowledge or privacy concerns are unnecessary. In a few clicks, you can either fix your iOS problems without any data loss or reset your iPhone to the factory settings as you want.
Fix all iOS issues - Often seen and tricky problems can all be solved with ease and data remain unaffected.
Enter/exit Recovery Mode for free - One click to entry/exit Recovery Mode that is needed on many occasions.
Better iTunes alternative - When iTunes fails to update/restore your device, the tool is the finest alternative.
Reset iPhone without password - If the iPhone unavailable for the incorrect password or you want to give device away without leaving privacy inside, you can choose it as well.
All iOS system faults can be resolved in 4 steps.
No need of tech skills and is beginner-friendly.
Supports iOS 16 and all iPhone models.
To downgrade the system, you need to choose Standard Mode.
Due to the above features and great free functionality, we love to recommend iMyFone Fixppo to you for all of your iOS issues.
2

TunesKit
---
Among the top iPhone repair software available on the market is TunesKit. The goal of this programme is to simplify the user's experience by facilitating their comprehension of the issues plaguing their device and the steps they should take to rectify such issues. In spite of this, there is a plethora of repair software for iPhone, and it can be overwhelming to someone with little to no knowledge in the field.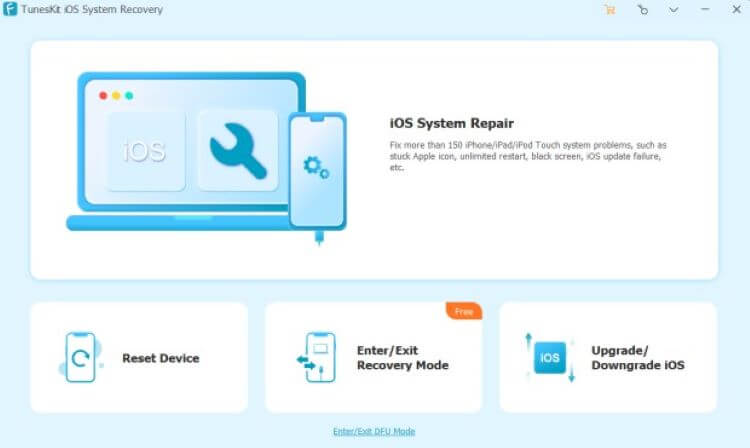 Comes with all necessary features.
A lot of iPhone issues can be fixed.
The downgrade iOS may not work.
Have some confusing bugs during the process.
3

FixGo
---
The FixGo iPhone repair software is freely available for download online. According to many but not all users, it diagnoses your issues and offers workable answers. like other recovery tools, if you just don't know what to do and are tired of trying so many methods, this kind of repair tool should help.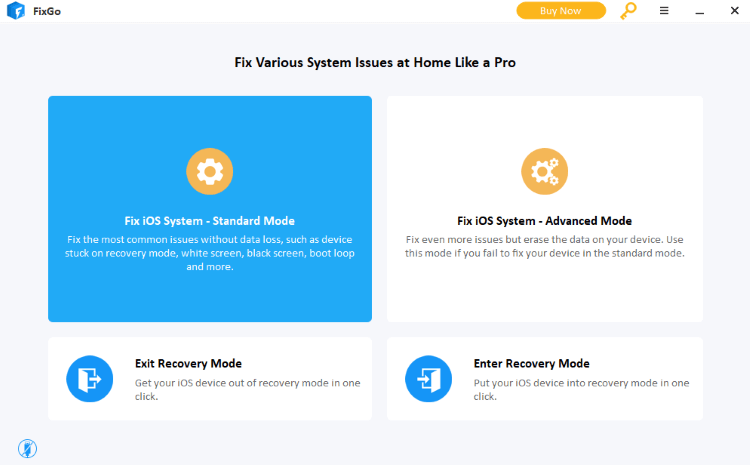 It has friendly user interface.
Compatible with almost all Apple products.
There is no direct entrance to reset iPhone.
It may take up much sapce of your PC.
4

AnyFix
---
AnyFix repair software for iPhone possesses two primary components that contribute to its effectiveness: a robust diagnostic engine and an intuitive user interface that make it possible for you to repair an iPhone. For those iOS problems, trying a third-party tool like AnyFix can be a better choice.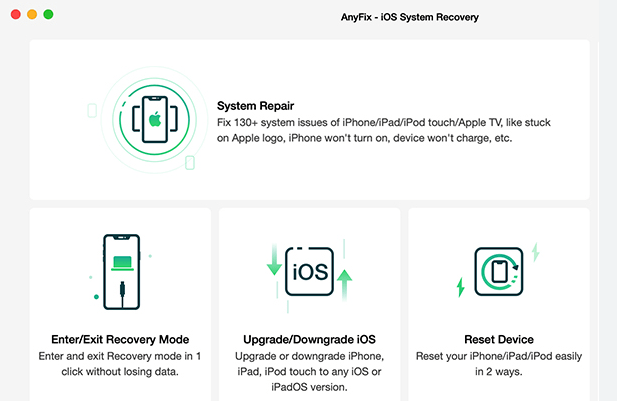 It can fix 130+ system issues.
The full compatibility makes it another iPhone repair software.
Data loss may occur during the process.
It is not a cost-free product.
5

UltFone
---
UltFone is created to repair problems of your iPhone, and makes fixing the problematic device a breeze. With the aid of it, your dead iPhone can be revived as new. Choose the mode you like and it will start to solve your puzzle. The interface is also clear enough for you to select the feature you need.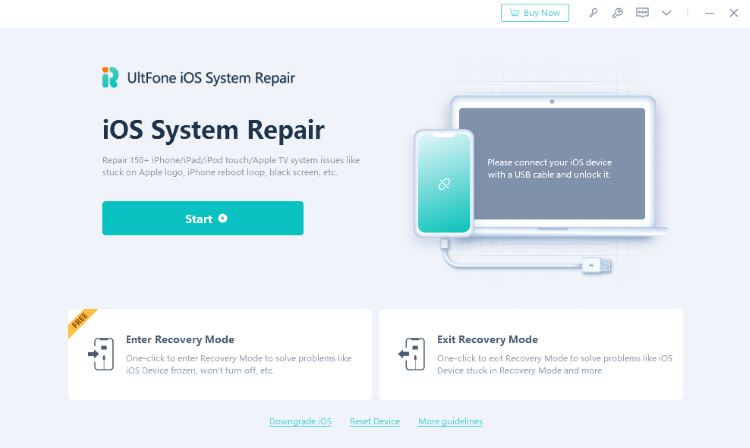 It is built with different types of repairs.
Support to enter Recovery Mode for free.
With the free version, you can only access the recovery menu.
The reset device fails for the first time.
6

FoneDog
---
FoneDog is also a great repair software for iPhone users. For those screen or iTunes issues, this program is said to be able to address. And likewise, you can use it at home without specific instructions.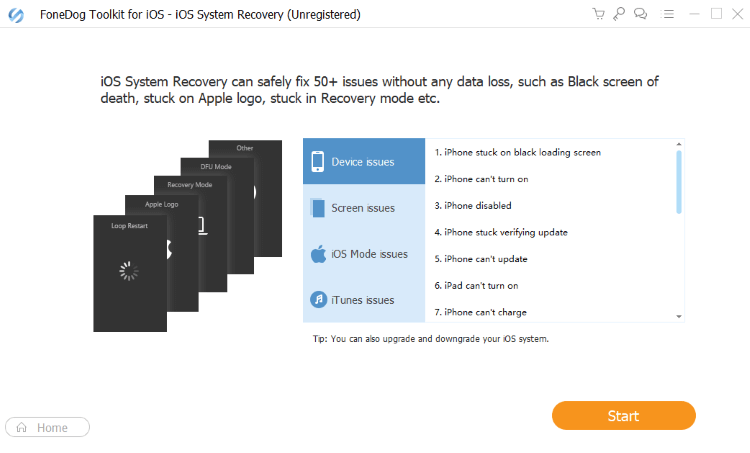 The software's main issue is that it's not free. Newbies and individual users face a major challenge that hides FoneDog for iOS's benefits.
Fix common problems on iOS.
It can also repair iTunes problems.
The user-interface is not clear.
It doesn't have free try for any feature.
It doesn't support to bring iPhone to its original state.
Part 3. How to Use the Best iOS Repair Software - iMyFone Fixppo
Now, please go for Standard Mode of iMyFone Fixppo and see how it repair iPhone problems.
Step 1: After installing Fixppo, select Standard Mode that can fix the majority of iPhone problems.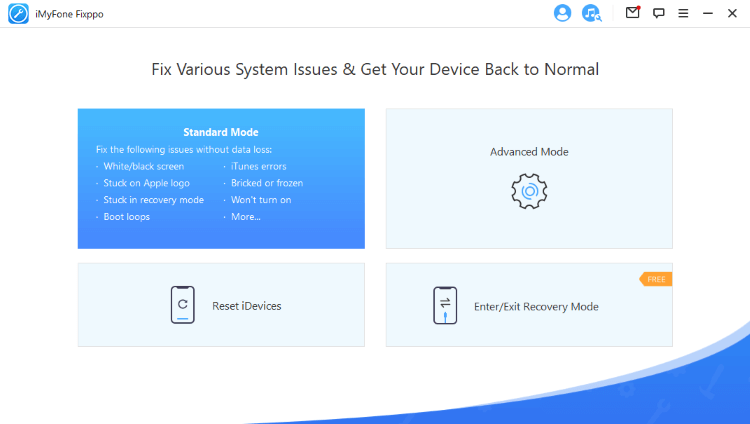 Step 2: Use the lightning cable to connect your iPhone and the computer, through which Fixppo can recognize your device. If not be able to be detected, try Recovery mode with steps.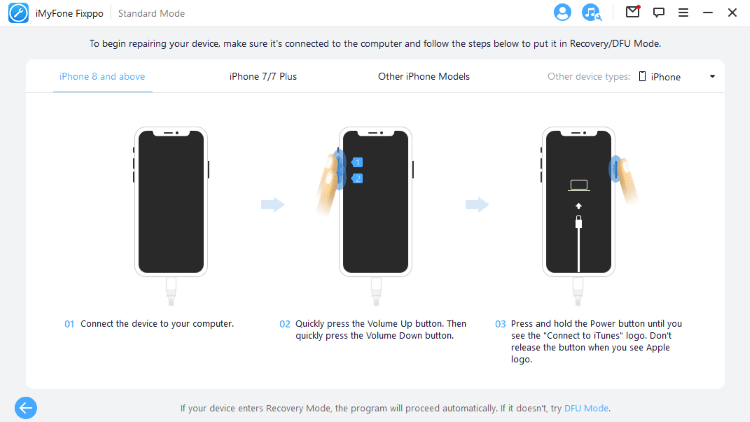 Step 3: You'll be required to download the firmware, just click on Download after you've made sure that everything is ready and you've chosen the one you need.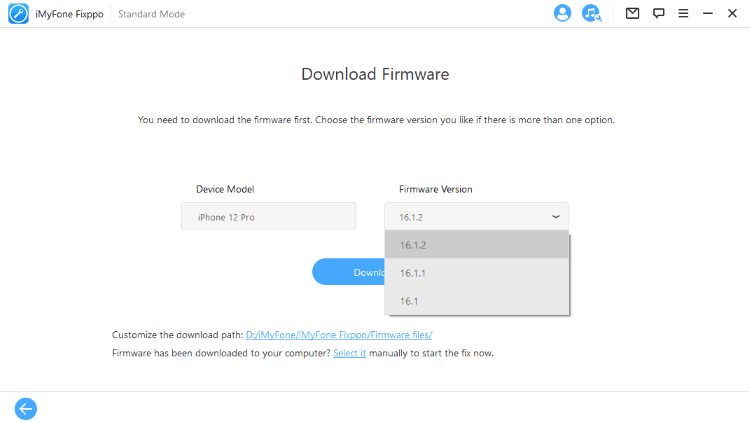 Step 4: For 10 minustes or so, Fixppo will leverage the firmware to start fixing your iPhone. When it's done, your iPhone will be restarted with great result.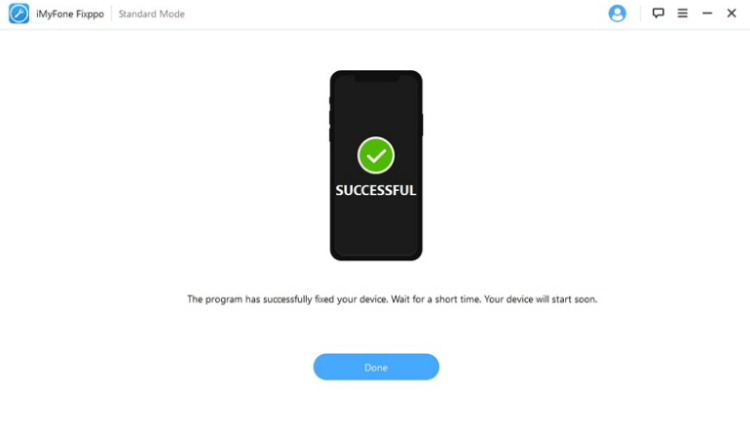 Now you can see our top recommendation is also super simple to use. Just have a download with me and try it with detailed steps listed.
Conclusion
Now that you have read all about 6 iPhone repair software for PC, I'm sure there is one that can suit your need. Whichever you choose, I hope that bugs on your iPhone can be removed smoothly. And if you want the one that combines all feature, iMyFone Fixppo is recommended to be the best iOS repair software. It is super simple to use and carries advanced functionality that people need most.