It seems really terrible when iPhone screen gets dark and you can hardly see the screen. This is a case frequently happening to many iPhone X users. You might think that perhaps the low brightness is the reason. Well! It could be. But what if it's not? Chances are your device might be suffering from some software glitch. Moreover, any kind of incorrect configuration can also lead iPhone screen to be dim. No matter what are the grounds for such issue, we will here try to help you fix this problem. Start reading the tips below and follow them if your device's screen is extremely dark and you're unable to see it. Possibly you will be out of the problem when the post ends.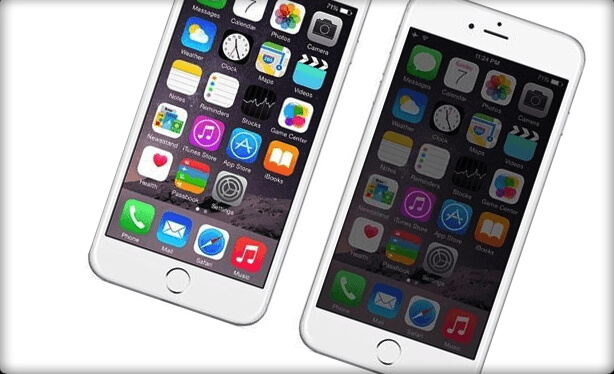 6 Tips to Fix iPhone Screen Dark or Dim (iOS 16 Supported)
1. Uninstall the App That Is Using Lots of Energy
In order to get rid of the iPhone dark screen, firstly make sure to go for uninstalling the energy consuming apps. These apps might be culprit and giving you dim screen constantly. So, our first suggestion is uninstalling those apps.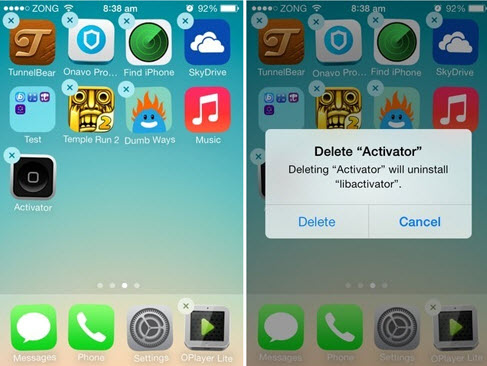 2. Check Settings
You need to check some of the settings when iPhone screen gets dim. We have listed four things that you need to make sure of. So, check them one by one.
Turn Off Auto-Brightness
Go to 'Settings' and hit on 'Display & Brightness'.
Now check if Auto-Brightness is off. If not, turn it off.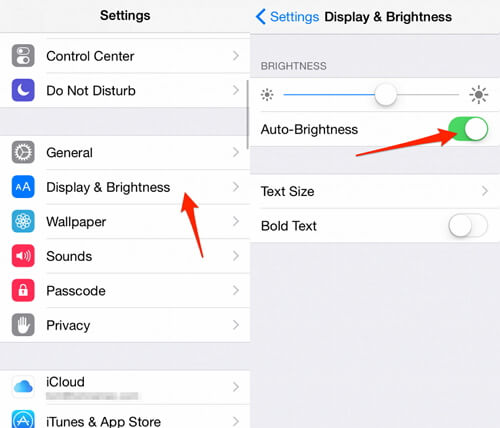 Turn Off Reduce Transparency
Open 'Settings' and tap 'General' followed by 'Accessibility'.
Go to 'Increase Contrast' now and disable the option 'Reduce Transparency'.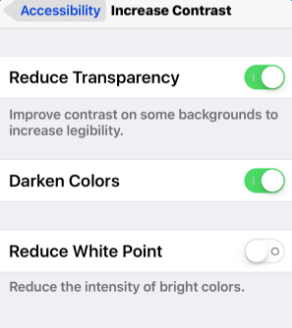 Disable Display Accommodation
If color related options are turned on, this can lead to dim screen of iPhone. So, make sure to turn them off. Follow the steps below.
Run 'Settings' in your device and tap 'General'.
Go to 'Accessibility after this and hit 'Display Accomodation'.
Now disable 'Reduce White Point', 'Invert Colors' and 'Color filter' options.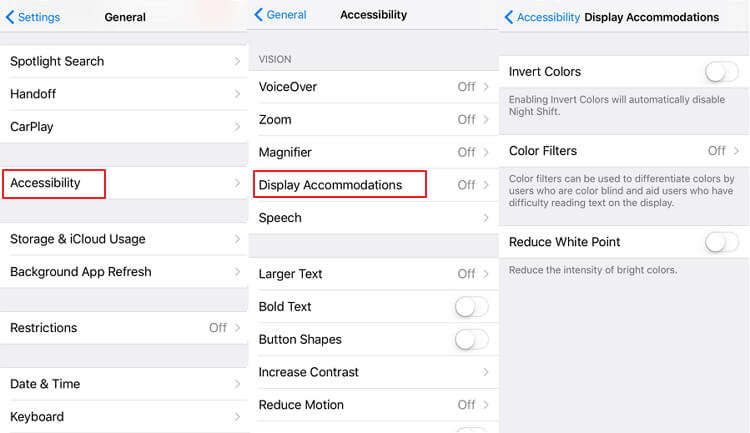 Turn Off Zoom
The last thing you need to check in settings is zoom option. Tap 'Settings' for this and go to 'General'.
Tap 'Accessibility' followed by 'Zoom'. Turn it off now.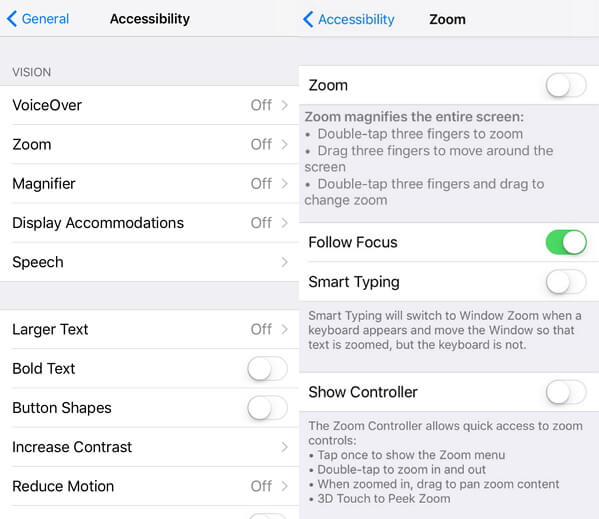 3. Force Restart iPhone
You can also try force restarting when iPhone screen is dim. You are likely to get you phone back to normal by following this workaround. Here are the steps that are supposed to be performed for this method.
Start simultaneously pressing 'Home' and 'Power' button until you see the Apple logo on your iPhone 6/6s and earlier iPhones. If you have iPhone 7/7 Plus, press 'Volume Down' instead of 'Home' button. Do this along with 'Power' button and release when Apple logo is visible.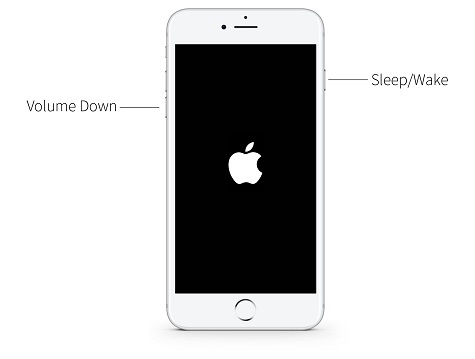 If you have latest device i.e. iPhone 8/8 Plus/X, press 'Volume Up' button and release quickly. Now, repeat this with 'Volume Down' button. Lastly, keep pressing the 'Power' button until you find Apple logo appearing on your screen.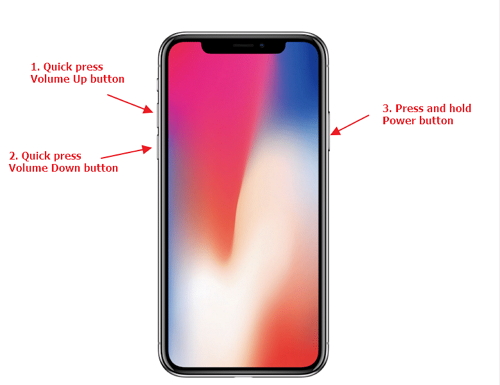 4. Reset All Settings
Sometimes, changed settings can lead to this issue and make your iPhone screen dark and hence resetting them can fix the problem. To perform this, tap on the 'Settings' > 'General' > 'Reset' > 'Reset All Settings'. Confirm the action by entering password.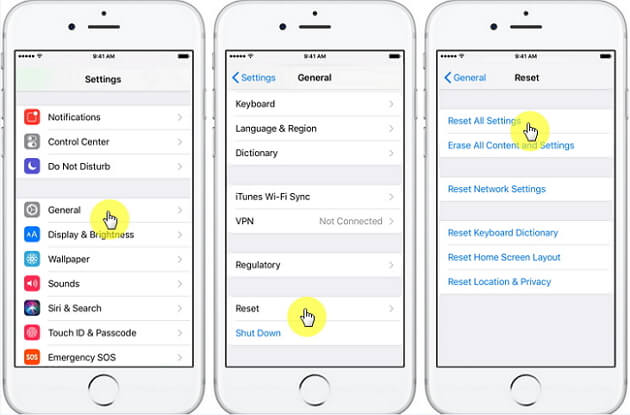 5. Repair iPhone Screen
Dark

without Data Loss (iOS 16 Supported)

If still you found no solution, we suspect some kind of an iOS bug in your device which causing iPhone screen getting dim. If such is the case, we highly recommend you iMyFone iOS System Recovery tool that can help you repair your iPhone. The best part about this third-party tool is that it resolves iOS issues without losing and harming your data. There are Windows and Mac versions available and you get three different modes that help making the device back to normal by fixing iOS issues.

Step 1 – Download iMyFone iOS System Recovery and open it to begin. Connect your iPhone and choose 'Standard Mode' panel from the main screen.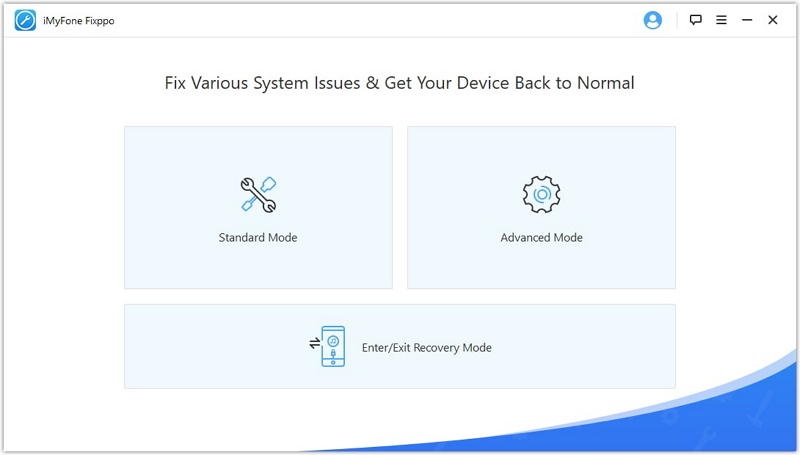 Step 2 – Push the 'Start' button and follow the steps that are now visible on the screen. These steps will put your device into DFU mode for easy detection by the program.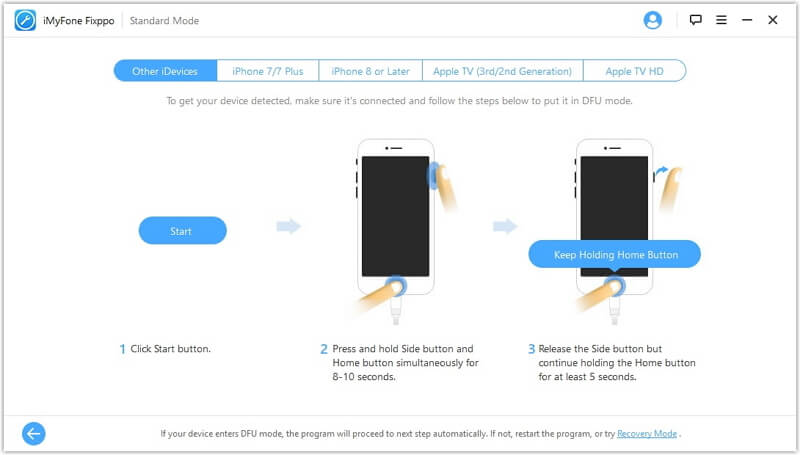 Step 3 – Your iPhone will be recognized by iMyFone and you now have to click on the 'Download' button. You will receive a latest and an appropriate firmware by the program automatically.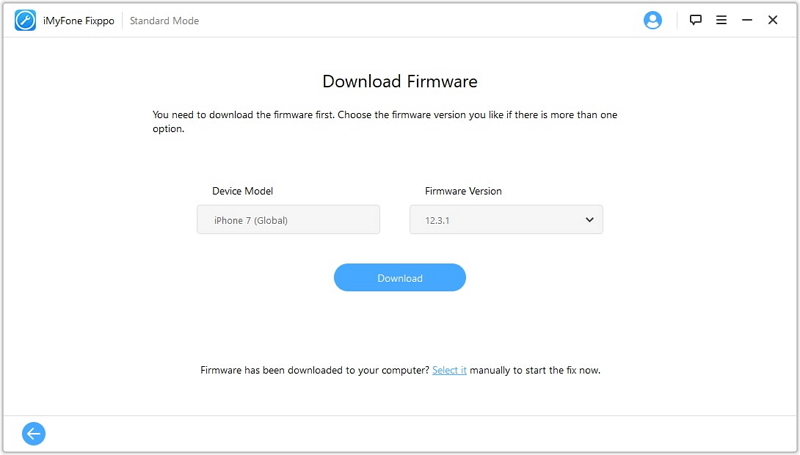 Step 4 – At the end, hit on the 'Start to Fix' button and your device will be fixed in a while. Check the device after it restarts.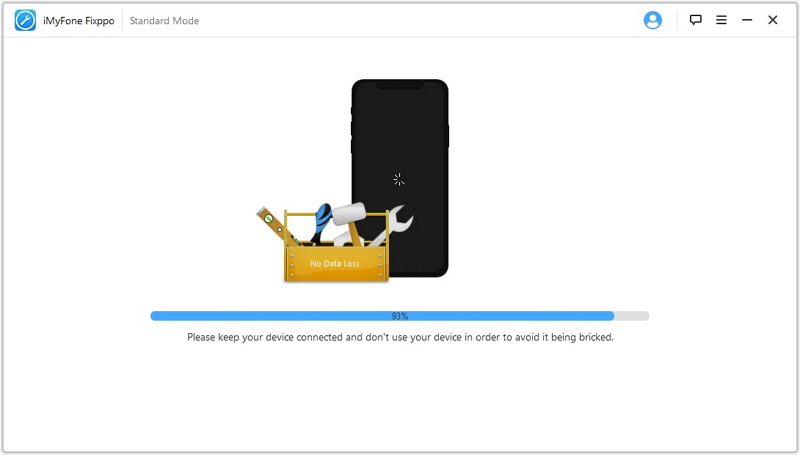 6. Restore iPhone using iTunes (Erase iPhone)
When you try all the options and still find your iPhone screen is still dark, restoring your device can help you then. Please note that this will lead to data loss since it will make your device go to factory settings. The steps are:
Run latest iTunes in your PC and connect iPhone to it.
Go to the device icon at the top and click on 'Summary' panel.
Now, click on 'Restore iPhone' option and confirm the process.