If you cannot access your iPhone's touchscreen, you cannot use all of the cool features and apps on your device. So what do you do when your iPhone screen won't work? We have put together an easy-to-understand article to help you overcome this challenge to help you enjoy all your iPhone offers.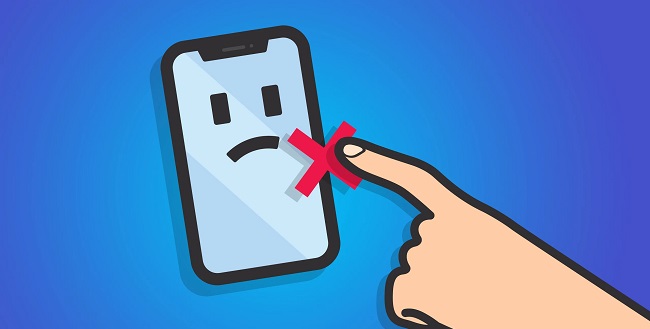 Part 1: Why Won't My iPhone Screen Won't Work?
Before you can figure out how to fix the iPhone touchscreen not working, understand what caused the issue in the first place. Your screen is one of the primary hardware parts of your device. It is prone to accidental damage from several sources that can quickly cause a problem. The same is true if any of the iOS systems stop working correctly. Common causes include:
Accidental drops that cause damage to the screen.
Spilling too much liquid onto the screen.
Updated apps that are causing a conflict in the background.
Frozen cache or short-term memory slowing down your device to a standstill.
Part 2: One-Stop Solution to Fix Apple Touch Screen Not Working
When you cannot see what is causing the underlying Apple touch screen not working, you have to use a solution that works on multiple levels. That is where the power of using iMyFone Fixppo can help.
It is an all-in-one solution that enables you to recover your system back to a working version without sacrificing any data or jailbreaking your device. That includes if your iPhone screen freezes because of updated new software or iOS issues.
World's 1st One-stop iPhone Issue Solution
Help to remove any bugs so you can use your iPhone's screen once again.
Support to fix many iOS issues, such as iPhone no service, iPhone keeps turning off, etc.
A friendly UI and support staff always there to assist you with any additional problems.
Support to downgrade back to a working iOS if newer versions cause problems.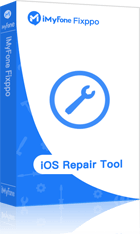 Step 1.Download and install iMyFone Fixppo on your PC and tap on Standard Reset.
Step 2.Click the Next button after connect iPhone to PC.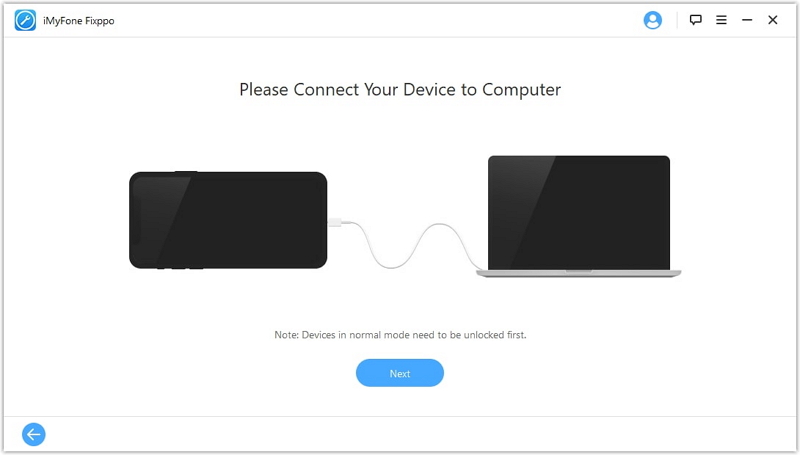 Step 3.Download the firmware, and the program will detect the firmware available version, you can choose what you want. And the click Download.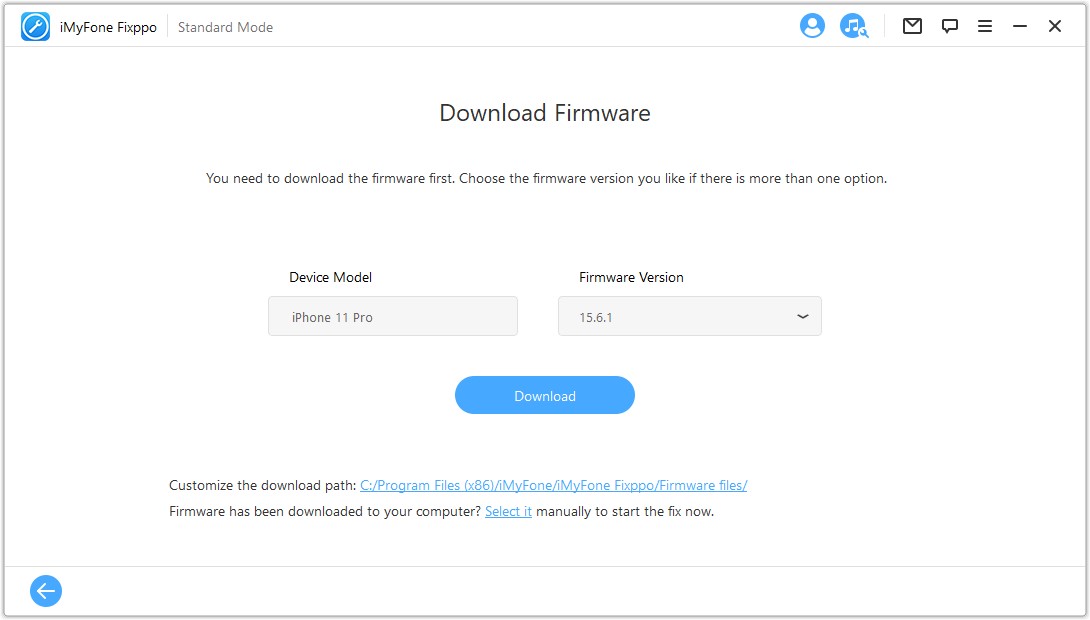 Step 4.Keep waiting for the program complete, and restart your iPhone, the iPhone screen should be work as normal now!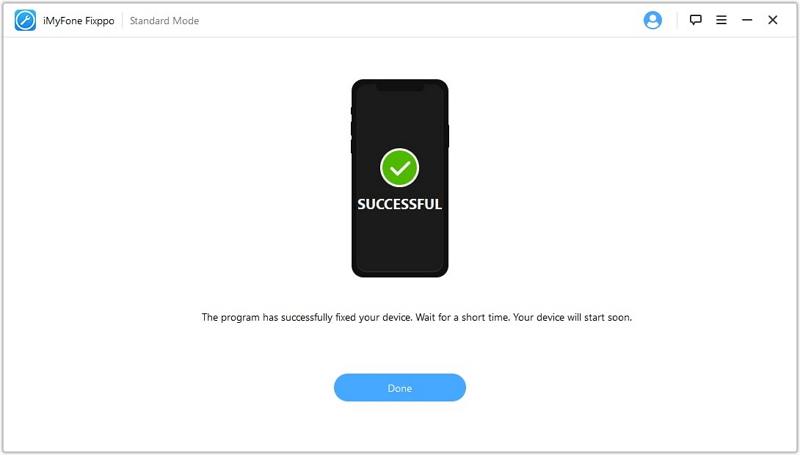 Part 3: Manual Ways to Fix iPhone Touchscreen Not Working
To round out the various solutions we want to make sure you have ready in case you need to learn how to fix the iPhone touch screen not working, try any of these tactics. None of them require in-depth technical knowledge. All you need is a bit of patience, and you should be back to enjoying all the various capabilities of your mobile device once again.
1

Properly Clean the Screen
Apple created the iPhone screen with capacitive touch screen technology. To respond to your touch, it has to have an electrical conducting relationship. All this means is that there cannot be a ton of dirt or buildup on your screen between your fingertips and the glass. Just use a lightly damp cloth to wipe away any dirt, and make sure you dry the iPhone completely before trying to use it again.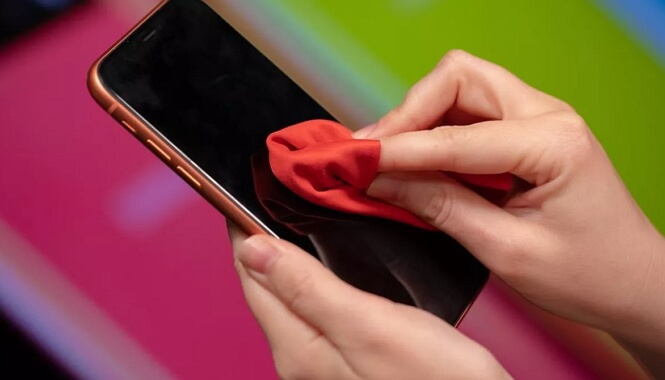 2

Disconnect any Accessories from the Lightning Port
The lightning port is the universal outward-facing access to your iPhone. Anything that you purchase to use with your iPhone as an accessory will probably take advantage of this port. That can be an issue if there is an error with a keyboard, mouse, or power bank charger. Be sure to unplug anything from the lightning port and then try your screen again. It should take care of the iPhone screen won't work issue.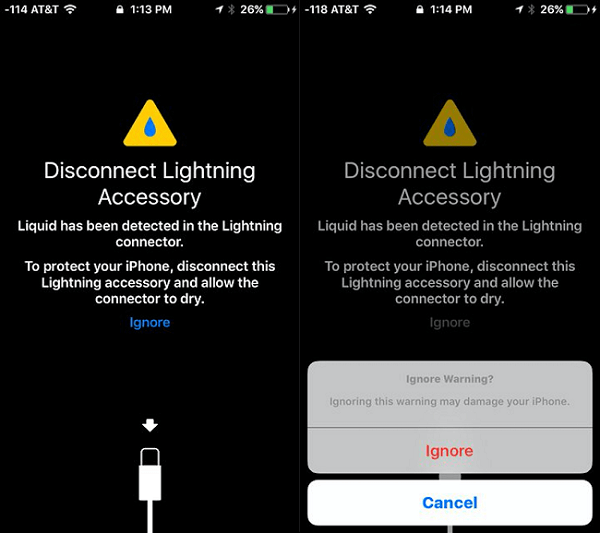 3

Remove Phone Cover and Screen Guard
Like dirt buildup, sometimes things can get in the way of your iPhone's screen being responsive. Many third-party iPhone covers and screen guards are designed to protect your device but could have too thick components that prevent the successful interaction of your hardware. Try removing these accessories and see if that doesn't do the trick.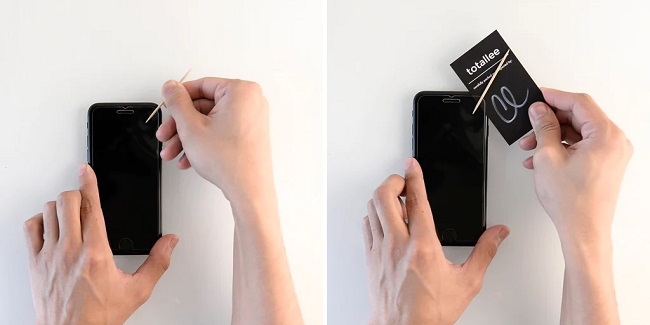 4

Reset All Settings on Your iPhone
If the iPhone touchscreen not working is being caused by a software issue, then it is probably time to reset your device. But you will lose most of your private data to a hard reset. So make sure you back up your iPhone first. You can reset the settings by:
Connect your device to a PC via USB to Lightening cable and start iTunes.
Quickly press the Volume Up, Volume Down, and the Side button - one after the other.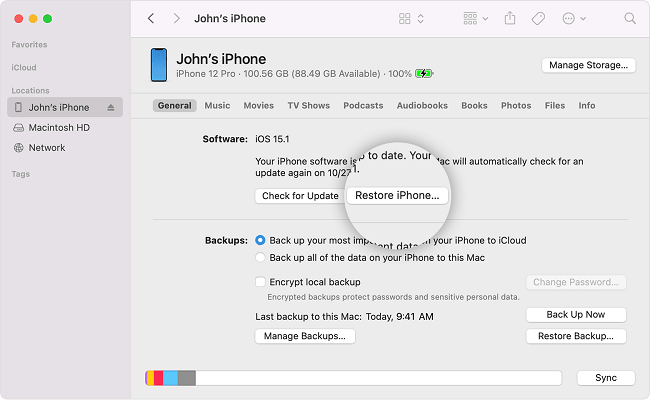 5

Update Your iOS to the Latest Versions
While the hard reset is a good idea, trying to update your software is a lot less dangerous for deleting your private data. When an Apple touch screen not working, it could be because there is software that is conflicting or not responding to the hardware. So just quick update to make it work properly again.
6

Restart Your Device
It may seem elementary, but your iPhone may only need a quick restart to stop any freezing or conflicting software from interacting poorly. This is relatively straightforward and the least intrusive of all our options. The only downside is if you were downloading/uploading something, and the restart forces you to lose that information.
Hold the Side and Volume Up/Down buttons. When prompted, swipe the power off the slide to the right.
Wait about 10-15 seconds to ensure everything has powered down.
Hold the power button until the Apple logo appears.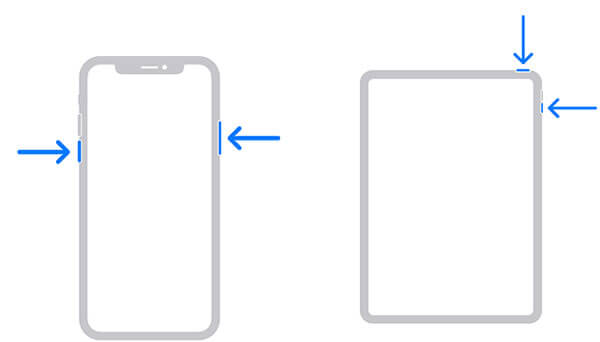 7

Contact Apple Customer Support
It may not be a lot of fun to use customer support for how to fix iPhone touch screen not working, but they have dealt with the issue numerous times and can walk you through more complicated repairs. You can find your local representative here, or schedule a visit with a Genius Bar near your location.
To Conclude
Hopefully, any of these fixes will help you deal with your iPhone screen won't work problem. While there are easy repairs, the surefire solution is going to be using Fixppo from iMyFone. You can download a free version to get better acquainted with the software and then upgrade for a handy solution to have ready in case other issues pop up.